Is There A Link Between Depression And Clutter
Depression is a difficult illness to deal with, it can affect the way you feel, what you are able to do and can influence the way you live, too. I can identify with a link between depression and clutter, can you?
There is not a quick fix or a bandage that you can apply when it comes to depression. It takes time for depression to become noticeable, it takes time to heal. Often, with many bumps in the road.
Sometimes depression can have an effect on your home too!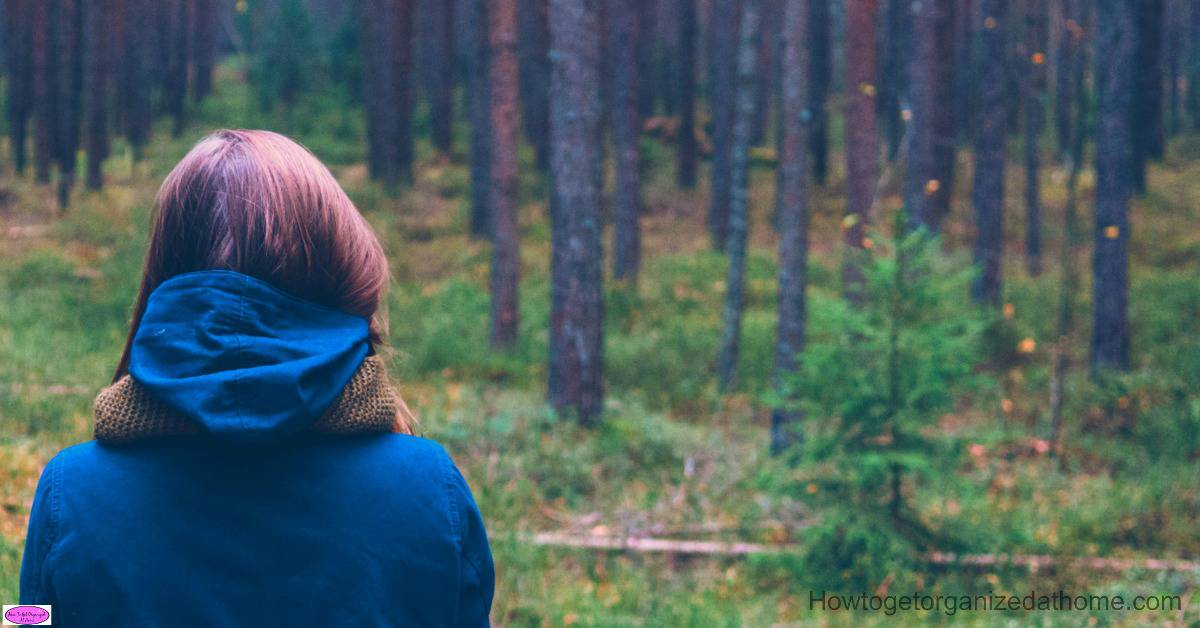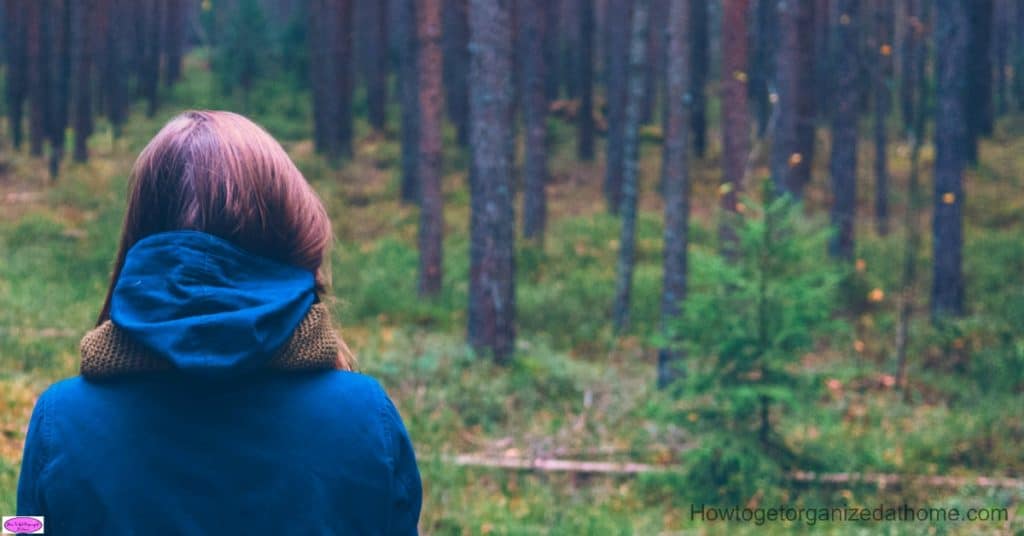 Affiliate links support How To Get Organized At Home
Linking Depression And Clutter
While there is no medical link between clutter and depression, it is understandable why many people connected the two.
There are the extremes of clutter, described as hoarding, but for me, any amount of clutter becomes overwhelming and difficult to deal with.
When the clutter becomes too much, it can feel like a weight wrapped around your neck, the longer you leave it the bigger it seems to become and it becomes too difficult to deal with.
Is Clutter A Sign Of Depression
The symptoms associated with depression make dealing with normal daily living and maintaining your home even more difficult. It is not the easiest of feelings to describe, it is more than waking up in a low mood, or not wanting to take care of yourself.
Feeling low and sad
Being overwhelmed
Feeling stress and anxiety
Changing sleeping patterns from insomnia to more sleep
Lack of motivation, lack of energy to do anything
Poor food choices and weight changes
You must seek the help that you need if you are feeling any of these symptoms over longer periods.
I know that it is not easy talking to your doctor and telling them how you feel but it is important that you do take this step. Unfortunately, there are no quick fixes!
While there is no cure for depression there are medications and treatments that can help. They can help you find the way through the maze and the illness you are suffering from.
One that isn't mentioned as a symptom is clutter, however, that doesn't stop a link!
How To Get Motivated To Clean When Depressed
In some ways, this can feel an impossible task while for others it can make perfect sense; creating order where you might feel it is an impossible task can make life easier to manage.
However, when you are feeling depressed creating order is not easy. The idea that you can actually complete a task seems impossible. But with practice anything is possible!
Getting help and support while improving your daily life is important, you need the support of professionals to help to put you back on the right path to recovery.
Taking it one step and one day at a time is important. For me, it was about creating a list, with basic tasks and taking my time but completing them during the course of the day.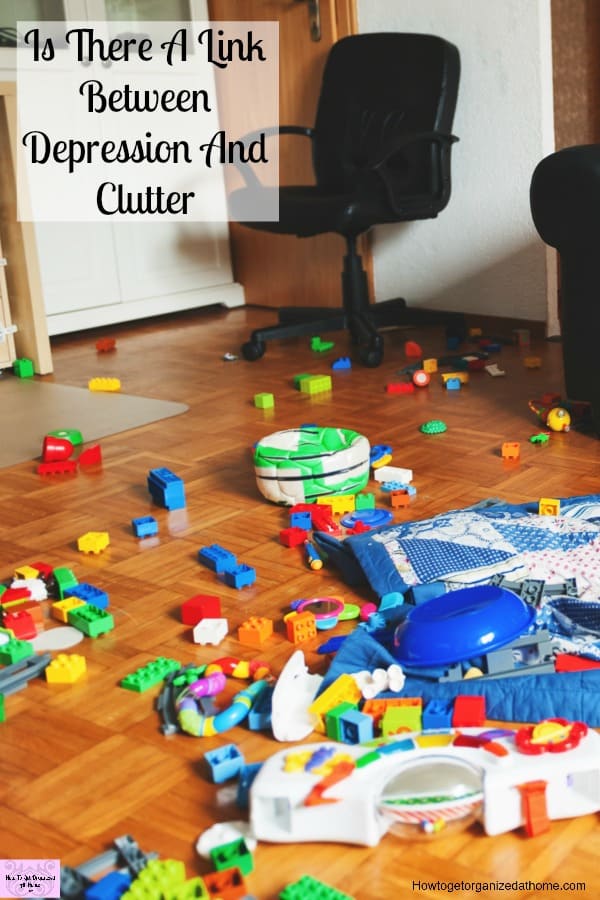 Taking The Steps To Overcome Depression
Getting your depression under control while becoming organized sounds like a mountain, but it is about taking those little steps forward.
There are times that you might need to backtrack just a little and repeat some of the steps, but taking your time is key.
It is important to start small, have an item that you want to complete in the day, something for yourself like taking a shower or an organizing task like washing the dishes.
It is about taking it slow, it is building up routines that you are able to do; to begin with, they might take you all day doing a dish at a time but eventually you will accomplish the task and you will feel better and inspired to continue moving forward.
The more you can do before becoming overwhelmed with the tasks will improve and soon you will start to feel more positive; but don't stop there, continue on your journey, combating depression one-step at a time.
I found cognitive behaviour therapy was a great help in my recovery!
Tackling Clutter And Depression
Clutter and depression is something that I have found is part of the same cycle, it doesn't have to get bad for me to find an area overwhelming and something I really don't want to tackle!
How I cope is through managing the areas of my home, one area at a time.
What you mustn't do is rush out buying storage options as often this isn't a long-term solution. You need to tackle the problem rather than finding another short-term solution.
Depression affects how you feel, you then feel less motivated and housework and clutter can quickly build up. This then makes you feel less motivated to clean, declutter and generally look after your home.
This cycle builds, it takes over how you feel and before you look around your house is out of control!
I found this article on mental health that talks about the effect of depression and clutter, helpful!
You have to break this cycle, and I found tackling one task at a time, even shutting the doors of the rooms I didn't want to tackle because they made me feel worse!
Do you think there is a connection between depression and clutter?
Therefore, while there is no medical evidence to back up the concept of depression and clutter it does seem a link is obvious.
However, clutter is not something that affects everyone who feels depressed, that is why depression is so difficult!
I can understand the lack of motivation and effort to do the simple tasks but I know from experience that it is possible to move forward with the right help, support, and encouragement to improve your own quality of life.
Looking for more information on depression? Why Your Depression Is Not Easy is a great place to start!