How To Store Snow Globes After The Holidays
Snow globes are a traditional holiday decoration that has been around for years. However, they are a mixture of two delicate items that you don't want to break whilst in storage.
Are you unsure how to store snow globes so they are in good condition for the next holiday season?
Let's look at the right way to store snow globes so you have them for generations to come. Storing Christmas decorations properly is important if you don't want to replace them often.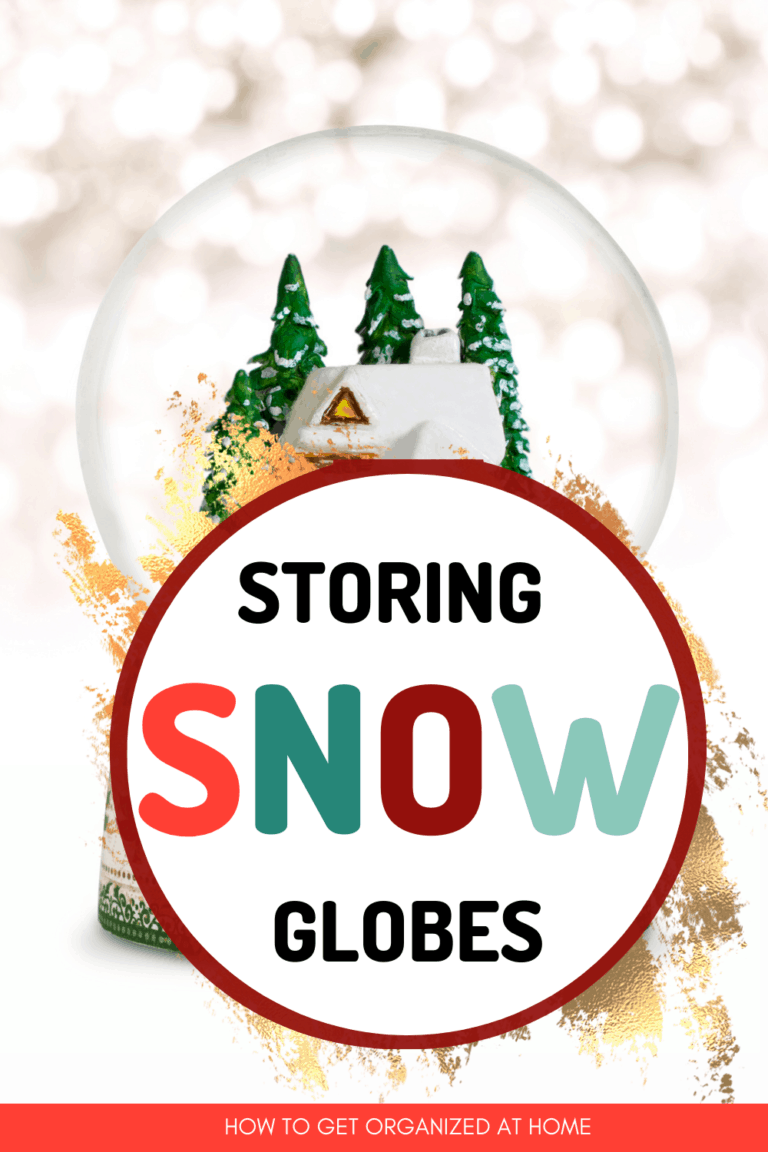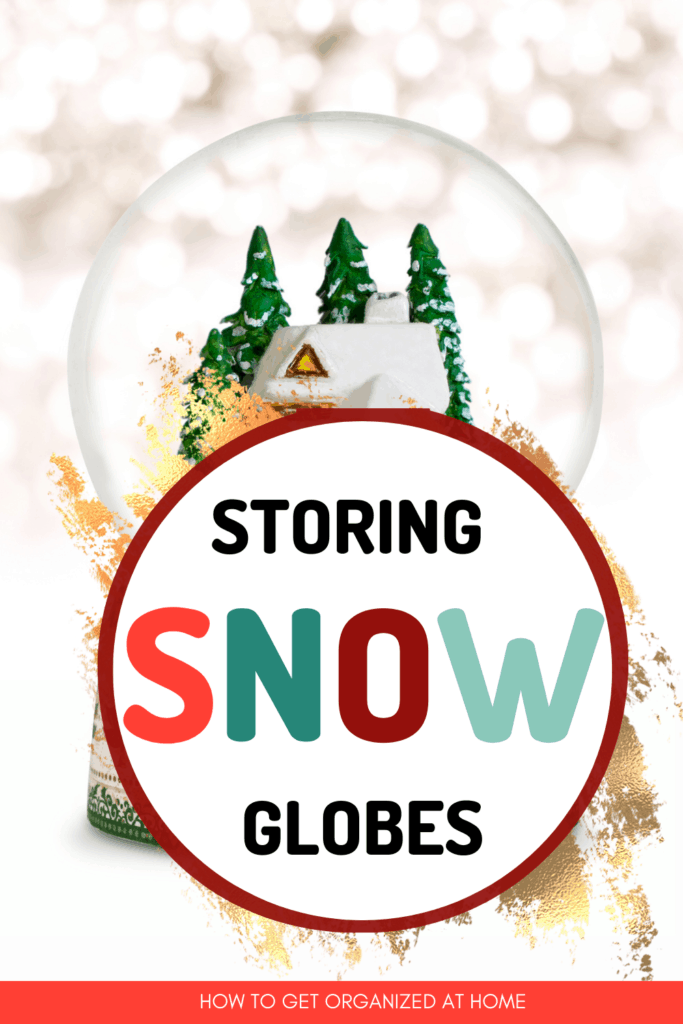 These items look so pretty that it's important to preserve them as much as possible, and this includes storing them out of season.
How Do You Store Snow Globes?
I think the simple answer for this one is carefully, often they are a mixture of glass and liquid and you don't want them to break or leak.
So, how do you store them safely?
Affiliate links are included for your convenience. (This means if you make a purchase after clicking a link I will earn a small commission which won't cost you a penny more!) Click here to read my full disclosure and privacy policy.
If you have the original box that they came in from the factory they were made, that is a good start.
It's going to be the perfect size to store the snow globe.
However, many people don't keep these boxes or over time they break down and don't perform as intended.
So, you need to find a cardboard box that the item can fit into without forcing, but not too big that it has room to move.
Packing The Snow Globe
Once you have the box you will need to protect the snow globe, either using newspaper or bubble wrap before placing it in the box.
Now I recommend a plastic container for each individual snow globe because if it leaks it's not going to damage any of the other items you have stored together.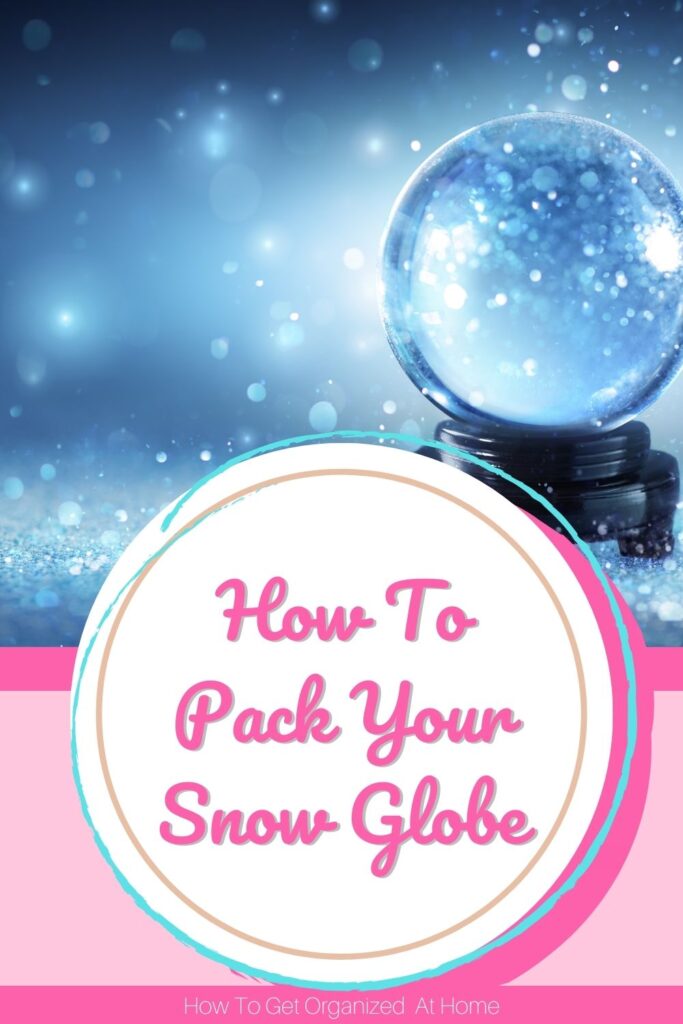 I speak from personal experience from this one as I had one leak and ruin a bunch of other Christmas items that were stored together.
Before sealing up the plastic box, ensure that you have protected the box with more newspaper or bubble wrap to stop the box from moving whilst it's stored as this could cause damage to the item.
Labeling Your Boxes
This is one of the most important things that you can do when packing up your holiday decorations.
You must label the boxes so you know what's inside without having to open up the box first.
How you label will depend on you, it can be a piece of paper taped to the box or you can go fancy and print out labels on your Cricut machine.
I just love my D30 label maker it's small and compact and I create the labels on my phone on an app that is simple and easy to use. There is no ink required so it's just black but you can get so many fun stickers to make your designs.
Where To Store Snow Globes
A surprising fact for many people is you shouldn't store them in areas of your home this isn't a constant temperature, so garages and attics are out I'm afraid.
This is because of the liquid and the glass, it's likely to cause damage and this is when breaks happen.
So where do you store them?
Ideally, you want to store them where there is a constant temperature, you don't want the snow globes getting too hot or too cold.
So, a room where you turn the heating off as you don't use it isn't going to be the best place either.
You need to find a space in your home where you have a small space, perhaps in your closet or on top of a freestanding wardrobe.
Where To Store Christmas Decorations
If you store all of your other Christmas decorations in the attic or in your garage you are going to have to think about another storage space that you will remember for your more delicate holiday items.
Read this article if you need more information about storing Christmas decorations, it's packed full of the information you will need.
Do You Pack Differently For Moving?
I would definitely adapt the storage if I was preparing for a move.
Moving home means items have to be packed, put into a vehicle, and then unpacked into your new home.
This means potential movement of the item so you want to ensure that it's placed into another plastic storage container the right way up and secured.
Mark the box as fragile to help identify it as a box that needs special attention. Use this special tape that says fragile on the tape to identify it as needing careful attention.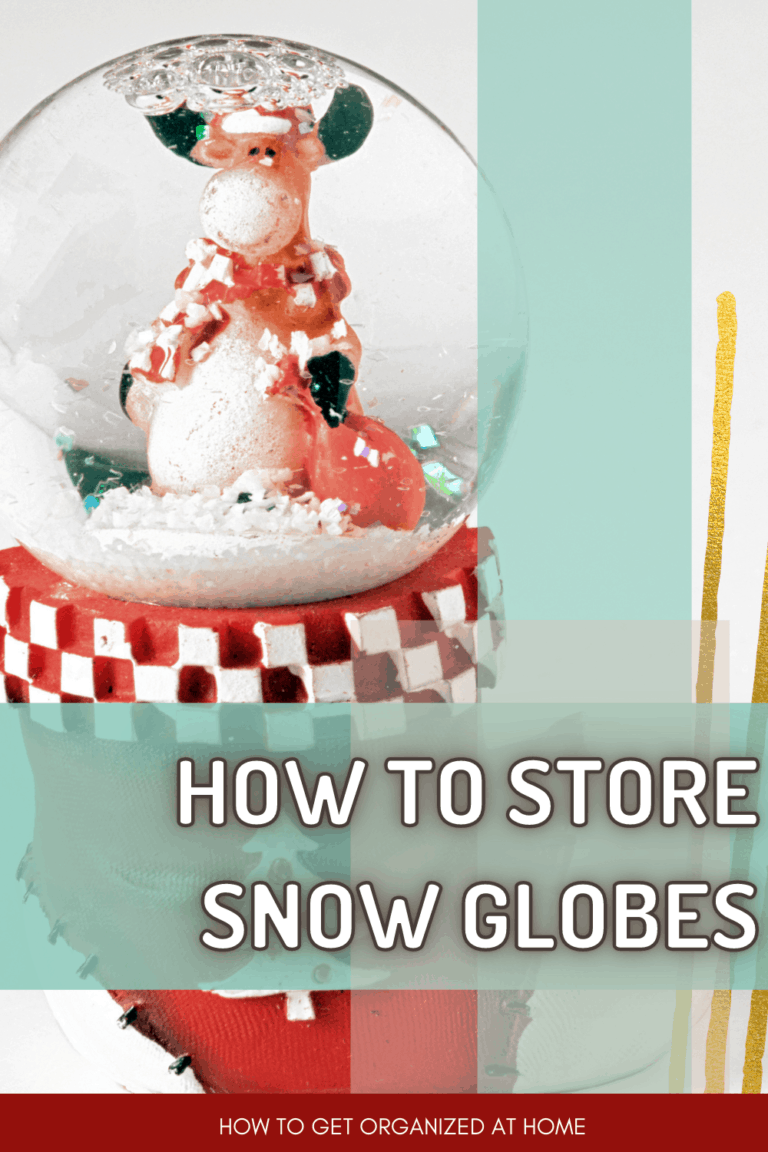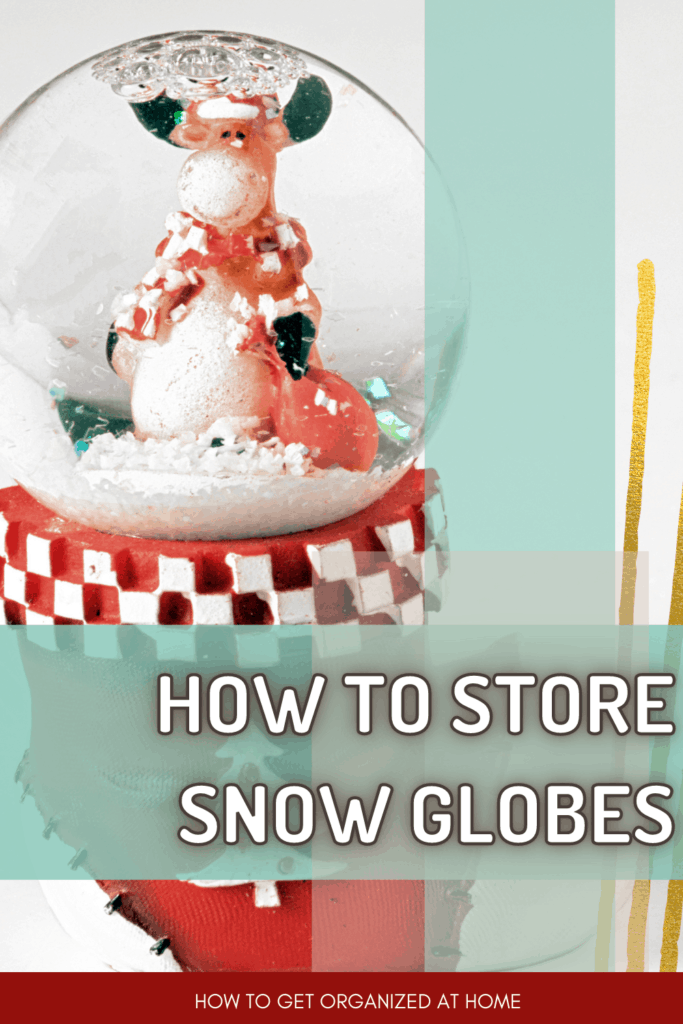 Include on the outside of the box that there are breakable items being stored and it shouldn't have any boxes placed on top. You don't want to run the risk of it breaking and or leaking during the move.
When I moved a lot, my husband is ex-military, and the breakables were left until last to unpack so they didn't get damaged during the unpacking process or knocked whilst waiting for their new home.
Related article: How To Make Moving Less Stressful
Can A Snow Globe Be Repaired
This is more of a difficult one to answer as it will depend on the snow globe itself.
Some come with bungs that can be removed others don't. If you were looking to have one repaired you would need to find someone who specialized in this type of work.
It would be very easy to damage a snow globe and this could mean losing such a treasured item and that would be a shame.
So, before you entrust any snow globe to have any repair work done make sure you have done your research on the person doing the work.
Top Tips For Storing Snow Globes
If you have snow globes then you need to pack them carefully if you don't want them to get damaged or cause damage to other holiday decorations.
Carefully store in a cardboard box, the original if possible. Place this inside its own plastic box and make sure to label the box with what is stored inside.
Don't store it in an attic or garage as this can cause the liquid to escape or the glass to break. It needs to be kept in an area that isn't left to get too cold.
If you are moving ensure that you give it more protection and label the container as fragile.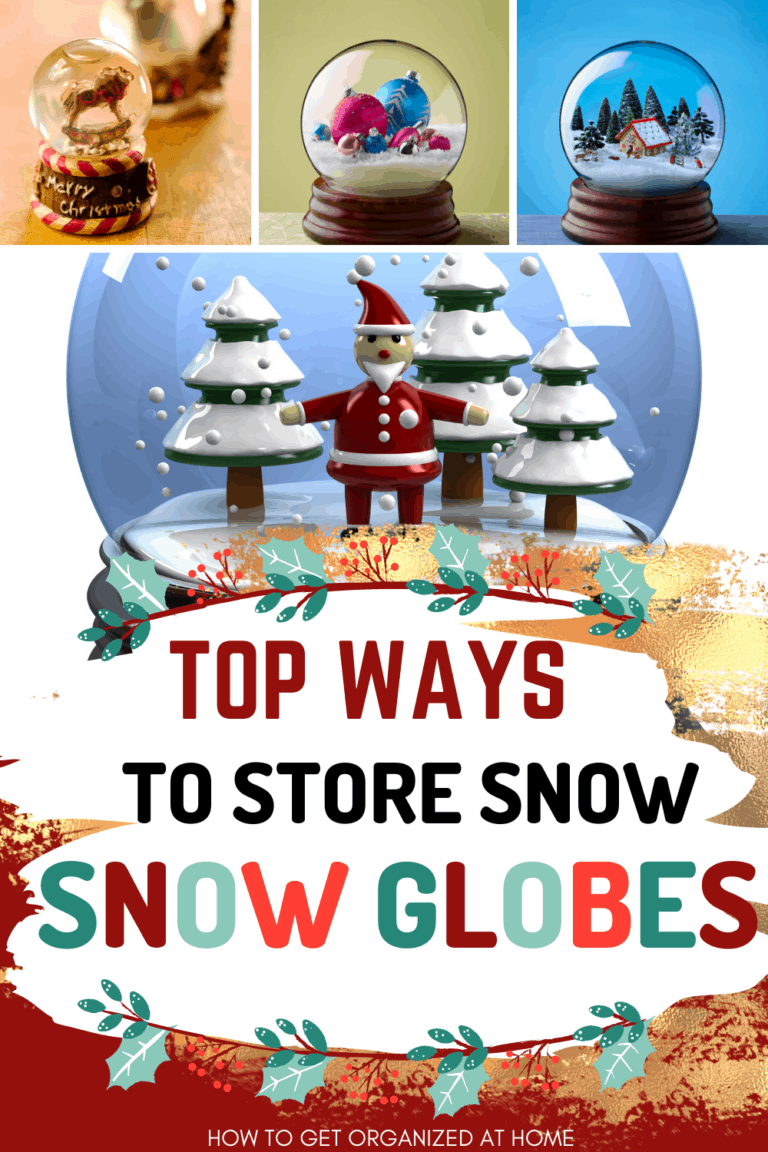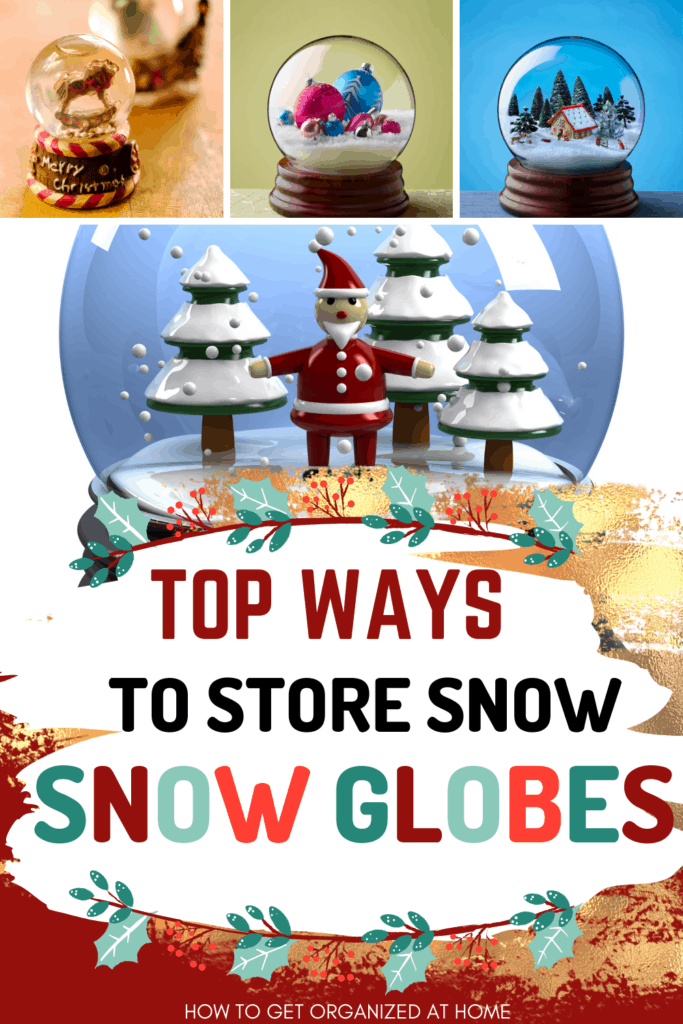 Use this fragile tape you can get so it's clear to movers that the contents are delicate.
Unpack last as this will reduce the risk of it getting broken.
If you are needing the liquid refilled or the glass repaired you will need to look for someone who specializes in repairing snow globes, especially if it's been passed down the generations.
More Resources For Storing Snow Globes