The Best Way To Store Christmas Decorations
Does the packing away of Christmas decorations send you in a spin? Let's look at the best ways to store Christmas decorations so it doesn't send you in a spin.
Don't panic, it doesn't have to be done in one go, take your time and get those decorations packed away and stored ready for next year.
With proper Christmas storage solutions putting away Christmas decorations just became easy.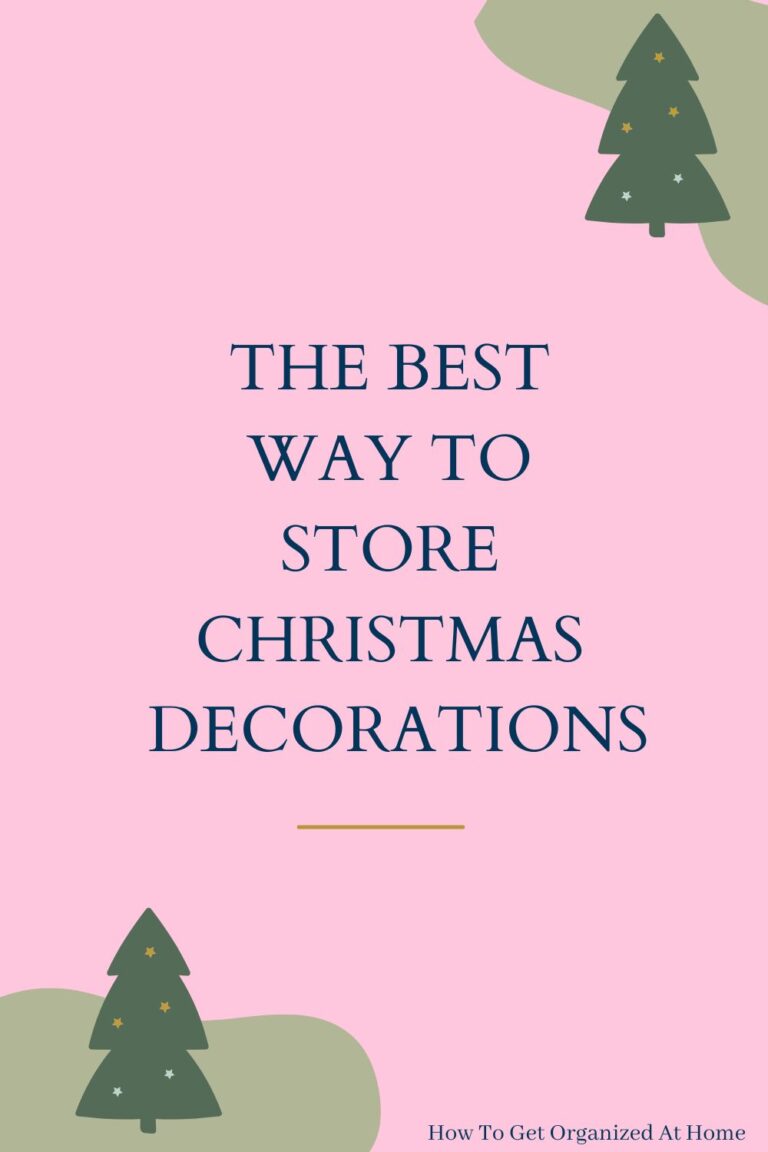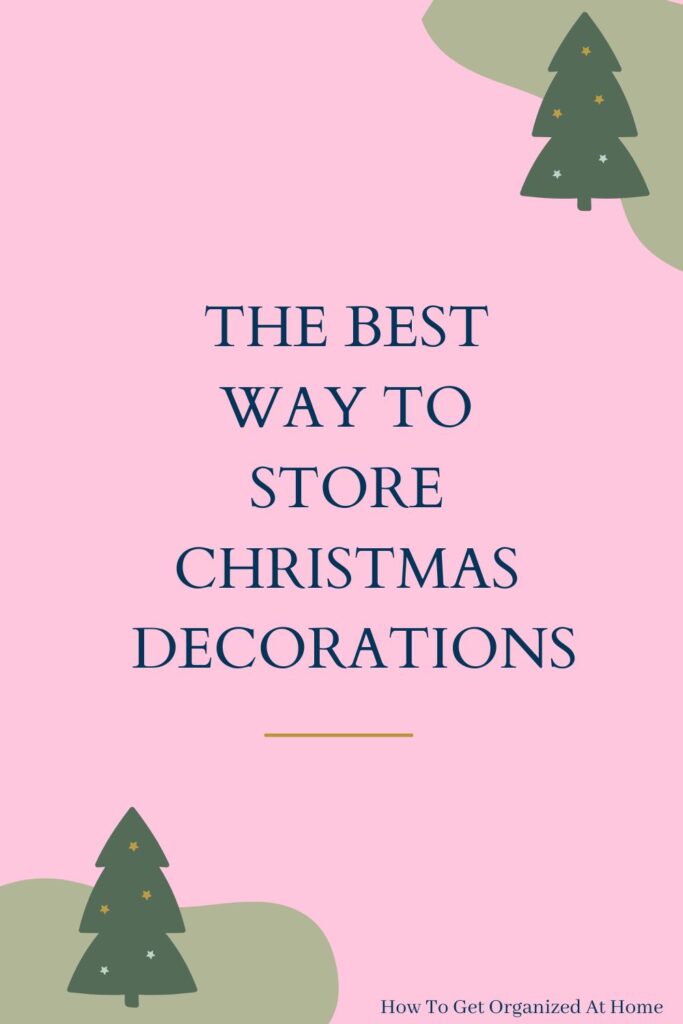 You must pack them properly and store them where they are safe and easily accessible, but don't panic you've got this.
Simple Tips And Storage Ideas
When it comes to storage ideas, often the simplest ideas are the best. Don't overcomplicate the situation and think of all the items you might need.
Sometimes all you need is a piece of cardboard, this is the easiest way to store holiday lights, wrap them around the card, and away you go.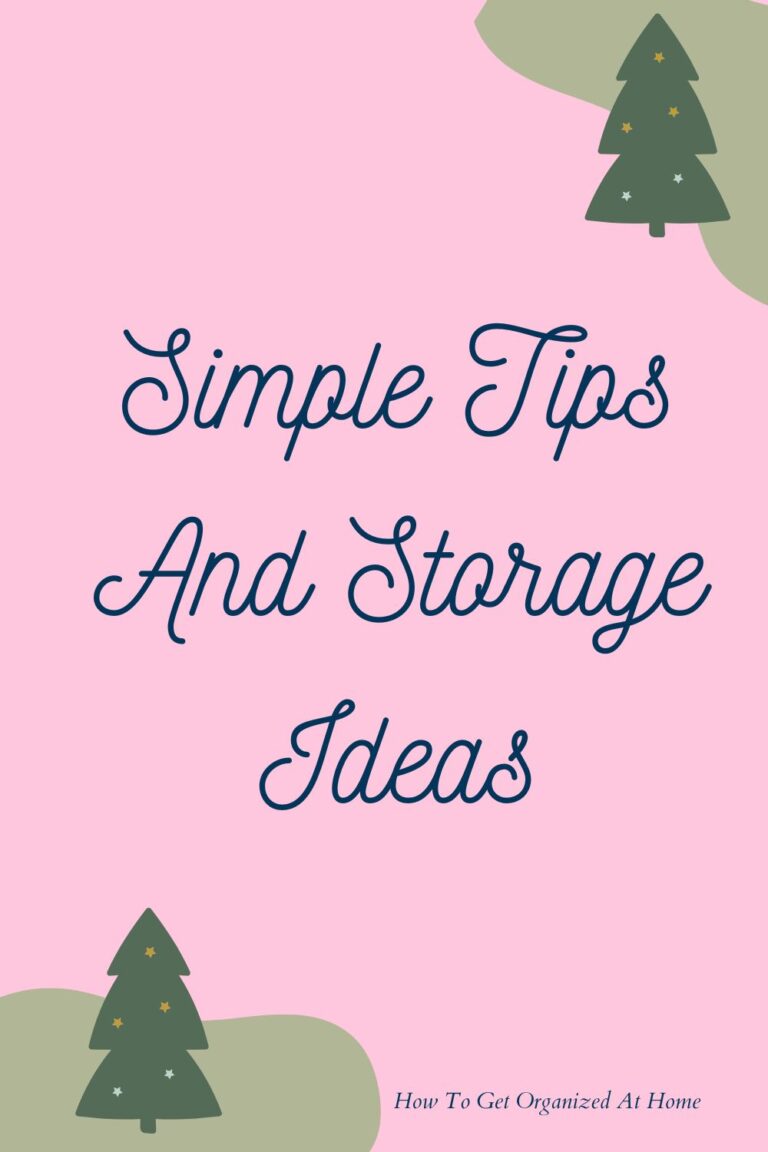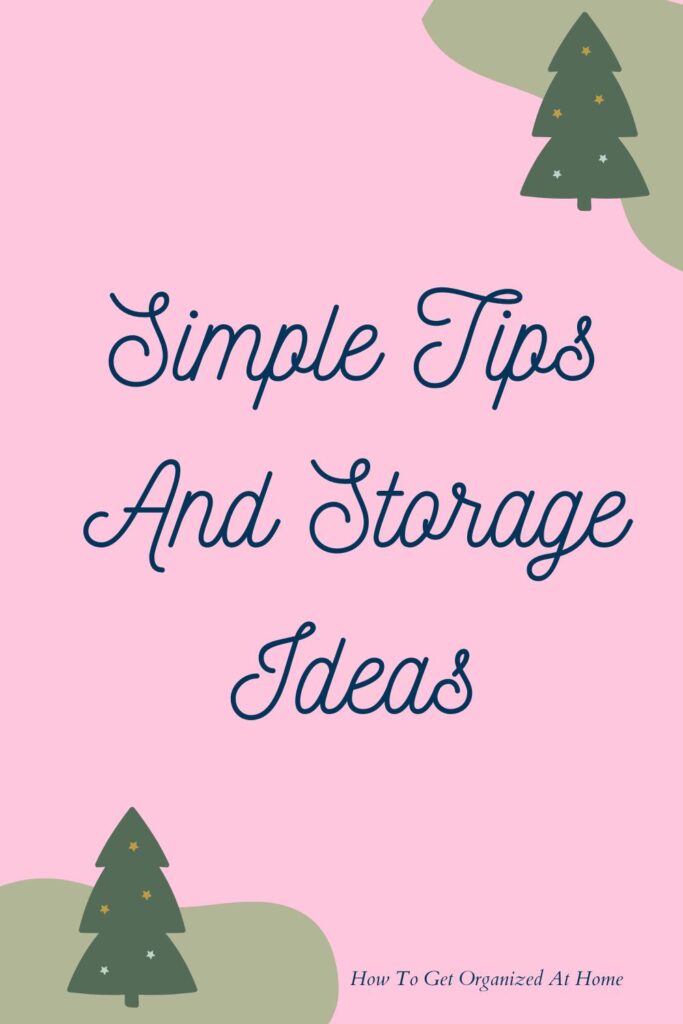 Affiliate links are included for your convenience. (This means if you make a purchase after clicking a link I will earn a small commission which won't cost you a penny more!) Click here to read my full disclosure and privacy policy.
How To Store Decorations
There is nothing more annoying than opening up your box of decorations to find a tangled mess of lights and treasured decorations that need sorting and deep cleaning before you can even start decorating for the holiday season.
This is why it is so important to put them away properly to ensure that it is easier to get them out and on display without much hassle.
How you store your Christmas decorations is important, there is little point in throwing things in a box and hoping they will survive because often they won't.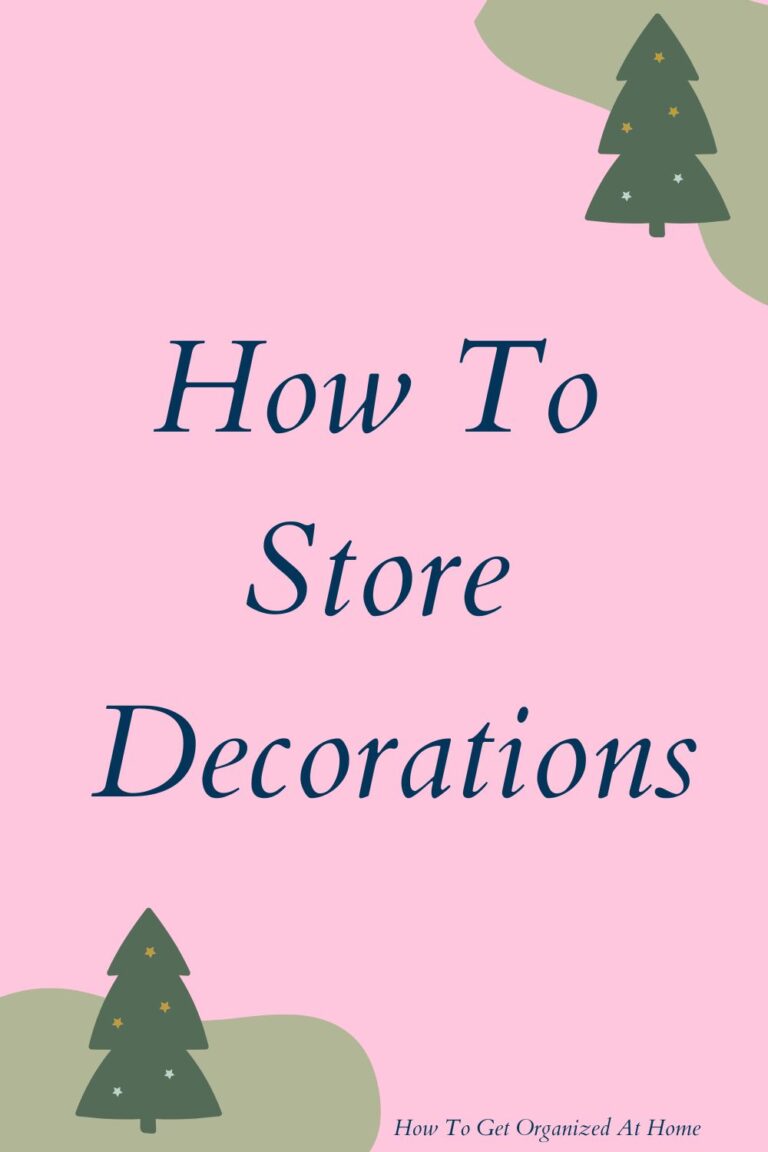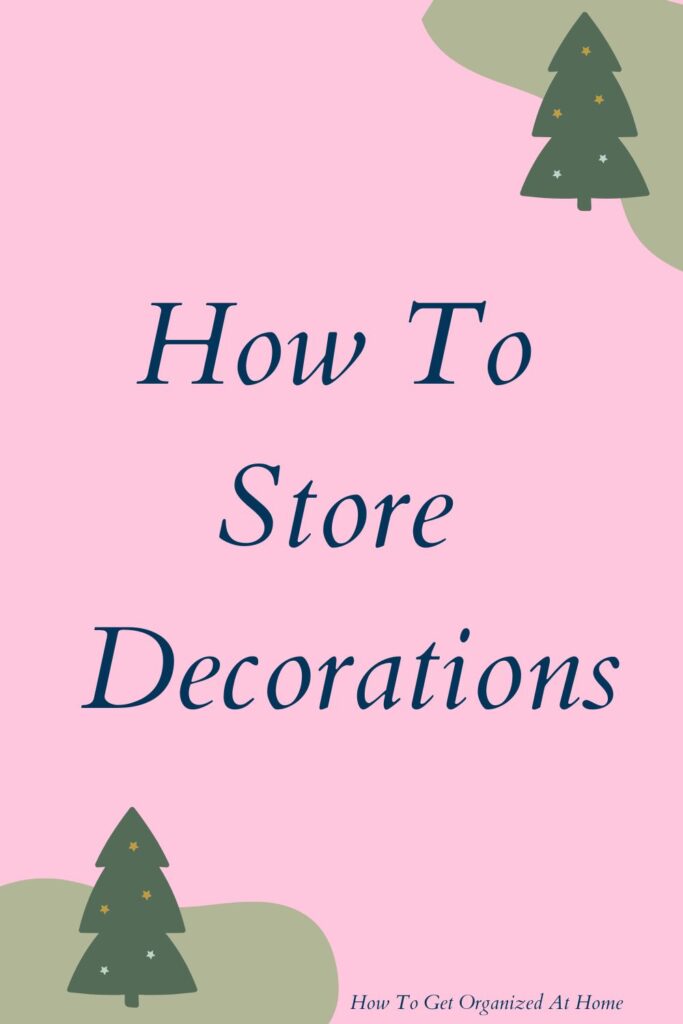 You don't have to rush out and buy expensive storage solutions, old coffee cans might be all that you need.
But there are some amazing products that are designed just for storing holiday decorations including storing the holiday tree.
Why Store Holiday Decorations Carefully
If you don't store your decorations properly you run the risk of them getting damaged whilst they are in storage and this will mean having to spend more money to replace the decorations. But if they are decorations made by family members they might not be replaceable.
There is nothing worse than decorations that have been damaged because of being careless when storing them.
There are items that you can use from your home that can help protect your items.
These include egg cartons, pieces of cardboard, storage bags and even plastic cups that can form part of your holiday storage options to help protect your fragile ornaments ready for next year.
Storing Decoration Items Separately
Storage is something you have to consider carefully. Some items just can't be stored together and that can mean having different storage solutions depending on the item.
You need to work out what items you've got and find the most appropriate way to store them.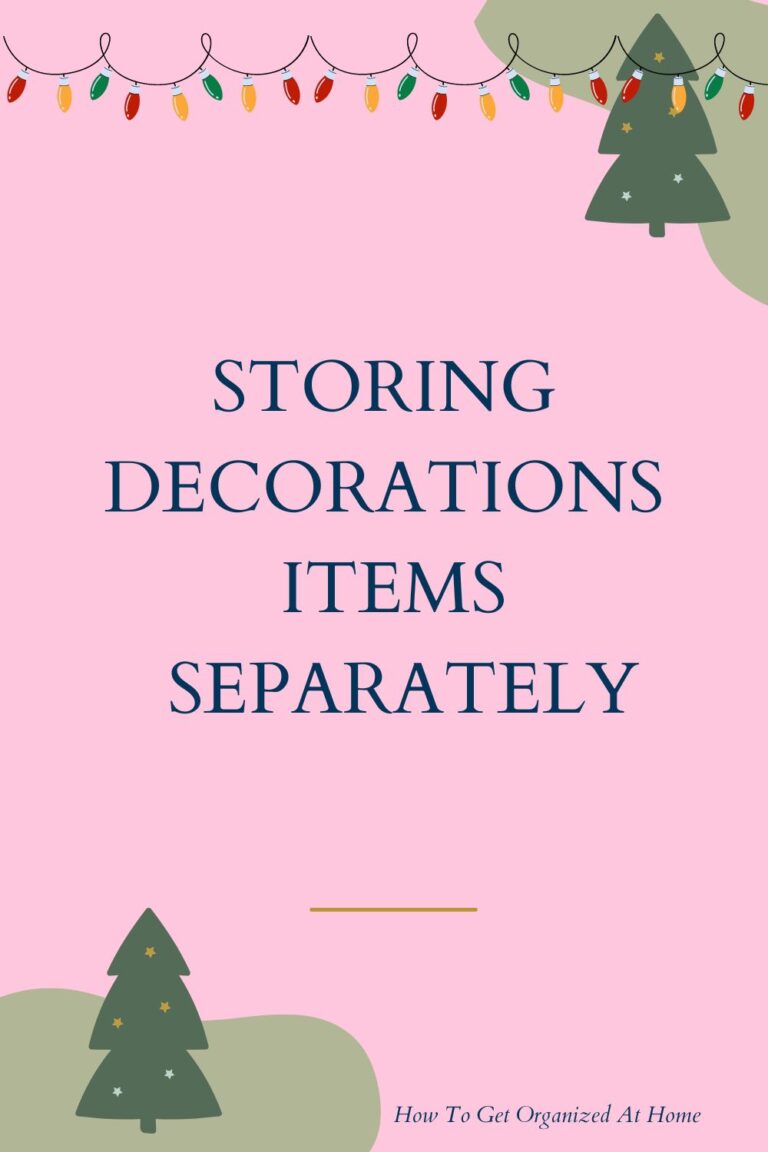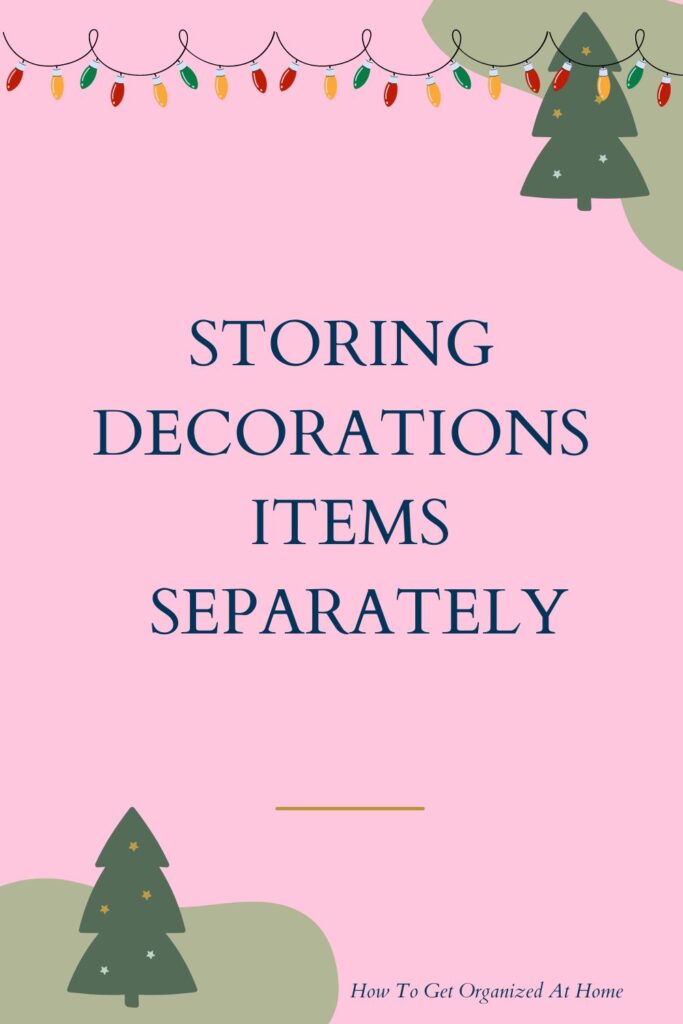 This could mean that you end up having a lot of different storage containers and a variety of sizes. So, finding the right item that you are looking for is difficult unless you label everything.
Label Makers For Easy Labelling
For fancy labels I love my Cricut, you can print on vinyl and stick it directly onto the box, and this way you can use the same color for the same or similar items.
If you are looking for a less pretty option for labeling I love my Dymo label maker.
I just love my D30 label maker it's small and compact and I create the labels on my phone on an app that is simple and easy to use. There is no ink required so it's just black but you can get so many fun stickers to make your designs.
With each box labeled and the packing material stored in the container, I am able to quickly sort out and store the different types of decorations that I have.
How To Store Christmas Lights
Holiday lights can easily get tangled and almost impossible to sort if you haven't taken the time to put them away carefully.
If the packaging you purchased them in doesn't come with some way to organize the lights when you take them down you will need a way to keep them tangle-free.
You can buy a storage reel for lights that ensures next time you want to use them they unwind tangle free.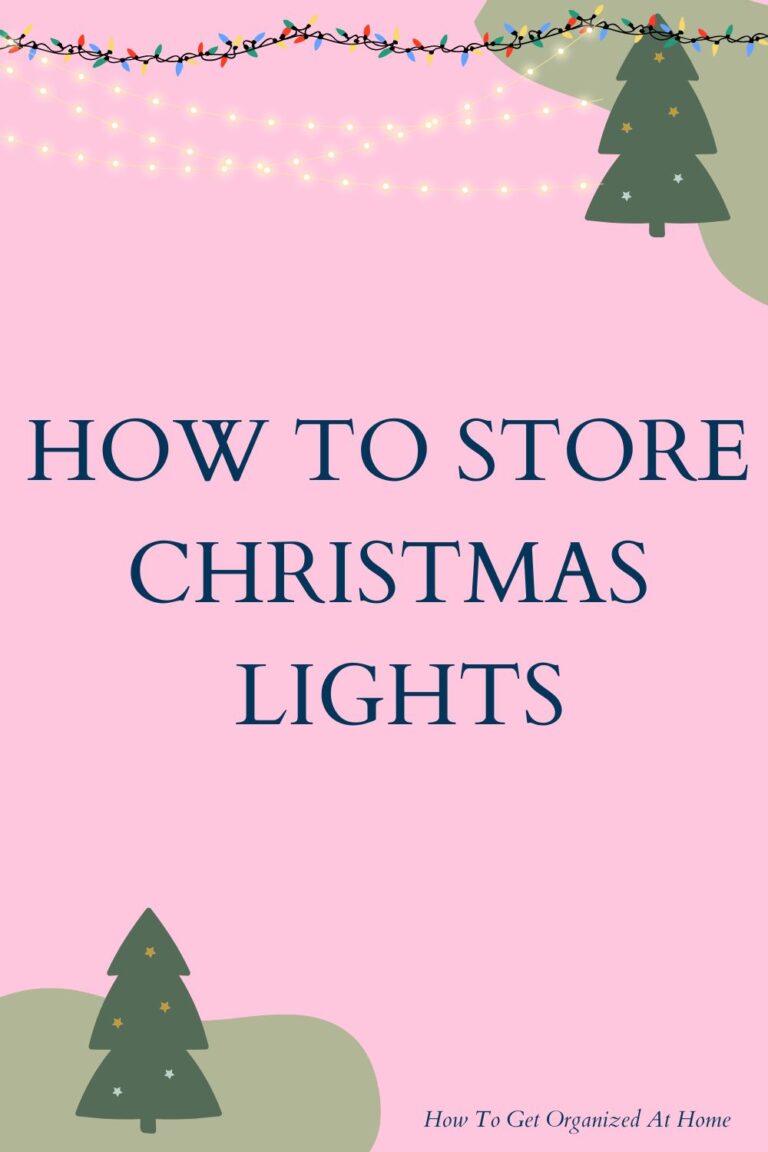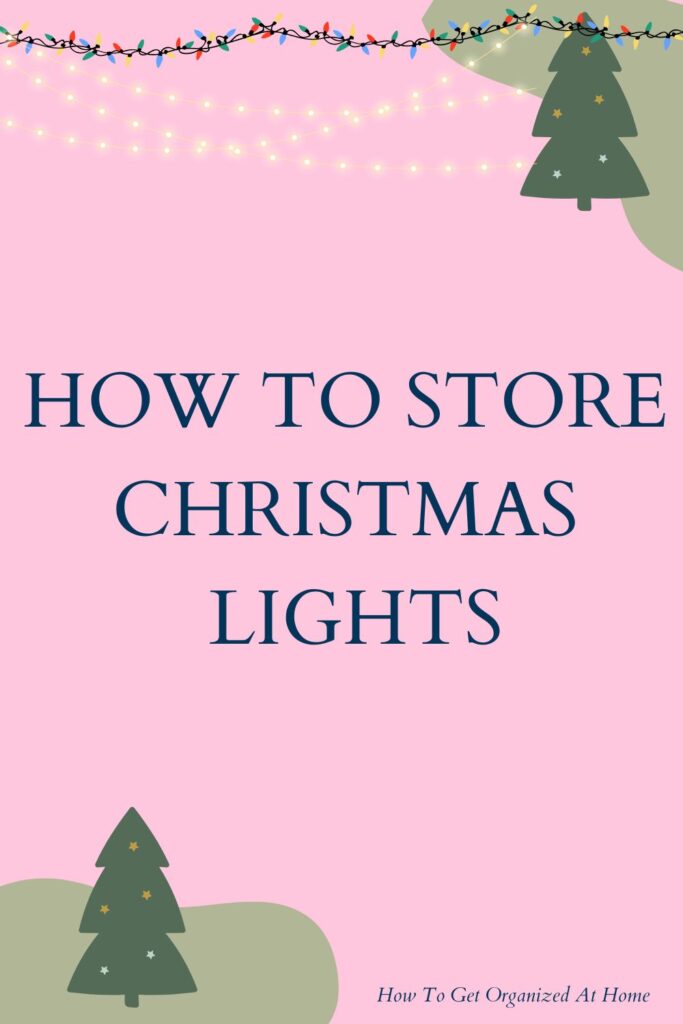 However, if you are looking for a free storage idea, you can easily wrap the lights around a thick piece of card or even an old gift bag.
If you just dump lights into a container they will get tangled when you next go to use them. Do your future self a favor and store them tangle-free.
Click here if you want to learn about the best ways to store Christmas lights.
How To Pack Christmas Ornaments
Delicate ornaments need careful packing if you hope they last another year.
When it comes to delicate holiday decorations don't use newspapers to wrap them up, the print can damage your ornament.
It's best to use tissue paper (acid-free is even better) to wrap each individual item and pack them into a cardboard box that isn't much bigger than the item. It gives the ornament protection before being placed into a more solid storage box.
You might have gotten a box with the item, or you might have a few small shoe boxes that you can use. Just remember to label all the boxes with what's inside.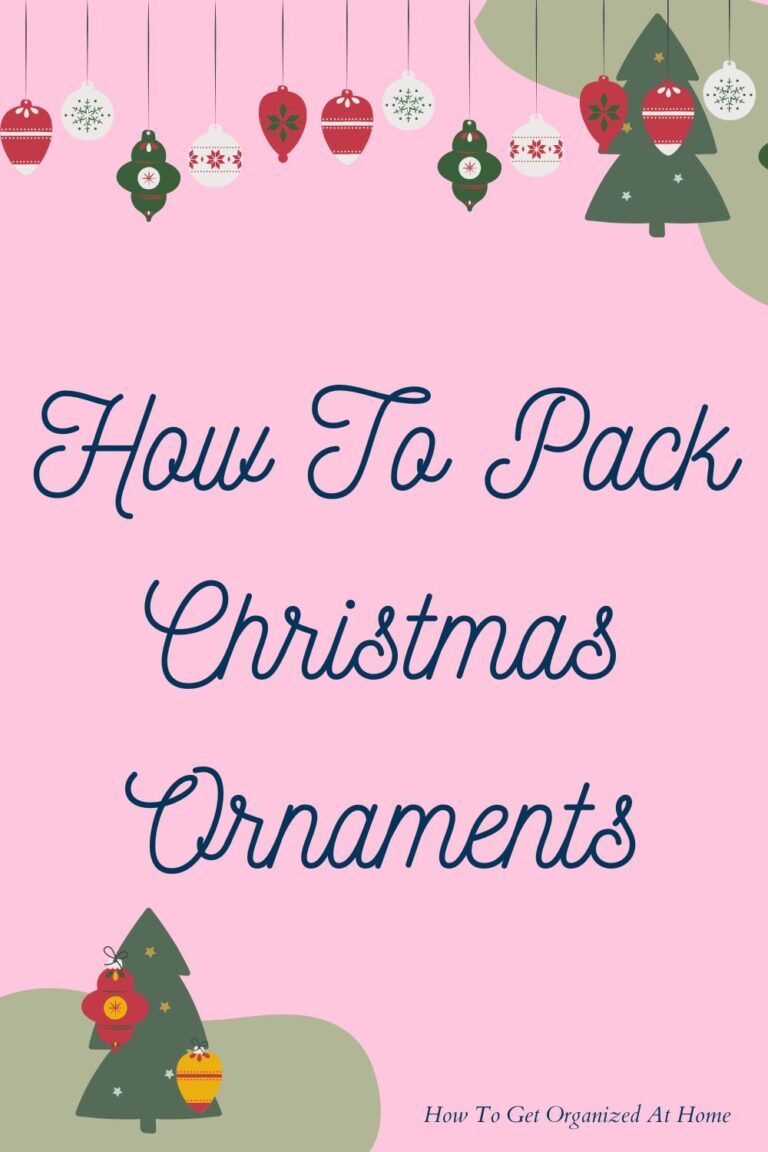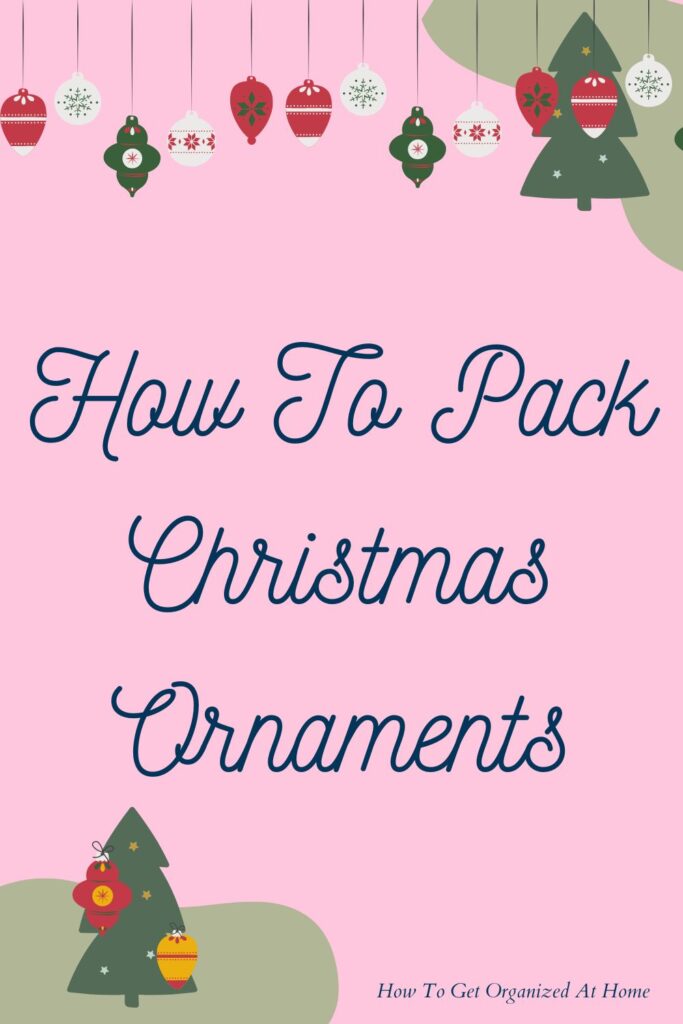 It's then easier to fill up your sturdy plastic box with smaller boxes than it is to try and fill up a big storage box with delicate items, there's less chance of breakages.
Just ensure there is enough protection around each item and you don't put the delicate items on the bottom of the storage box, they need to go nearer the top.
Storing Snow Globes
If you have any snow globes, how you store these is so important. You don't want them to leak and damage everything else.
After cleaning the snow globe and ensuring it's in good condition you need to carefully wrap it in tissue paper and then place it in a cardboard box.
Each snow globe needs to be individually wrapped and boxed on its own before placing it in a storage box.
For added protection, you could put each snow globe into a bag to ensure if a leak happens it won't ruin the items in the rest of the box.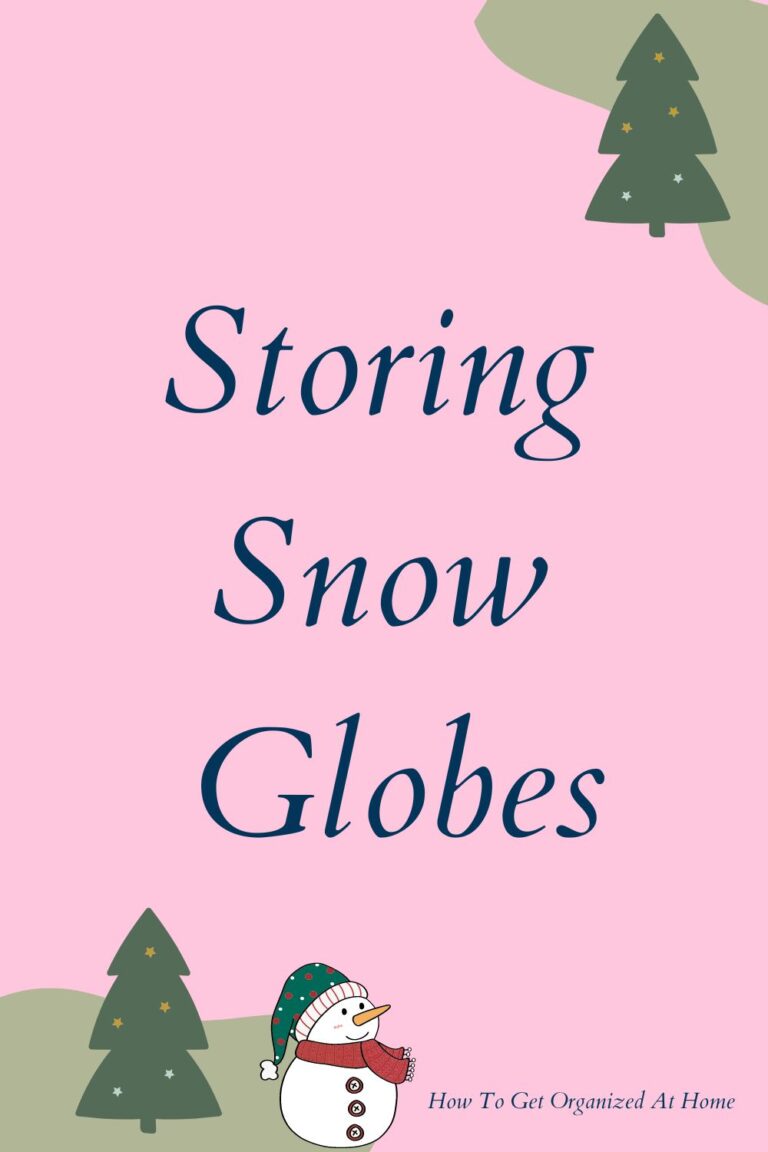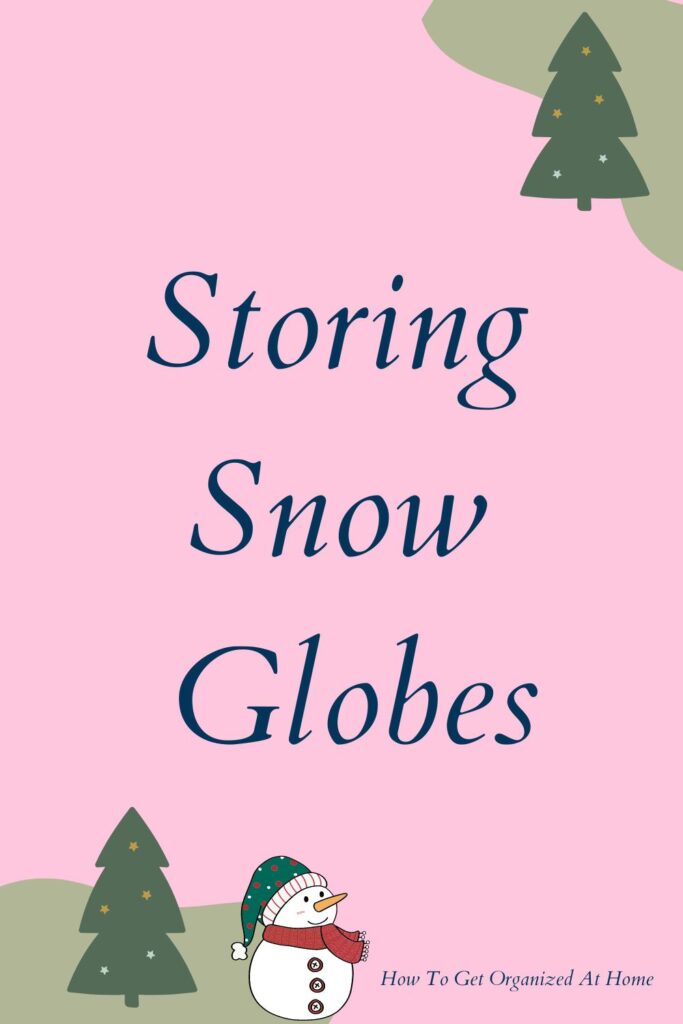 A few years ago, I had a major problem; a snow globe got mixed up with some of the kid's decorations and it leaked, ruining some precious ornaments made by my children that can never be replaced, so now I'm extra careful when storing snow globes, or anything that has a liquid inside.
If you want more information on storing snow globes you need to read this article that goes into much more detail about the snow globe storage process.
Storing Electronic Items
Electronic Christmas toys and accessories are popular but if they have a battery inside take this out and store them in a plastic bag if the battery leaks it is not going to damage the toy or anything else you store them with.
I just put the batteries sealed in their bags with the toy.
I always write down the size of battery that each item takes and this allows me to plan over the year for any extra batteries I might need for the holiday season.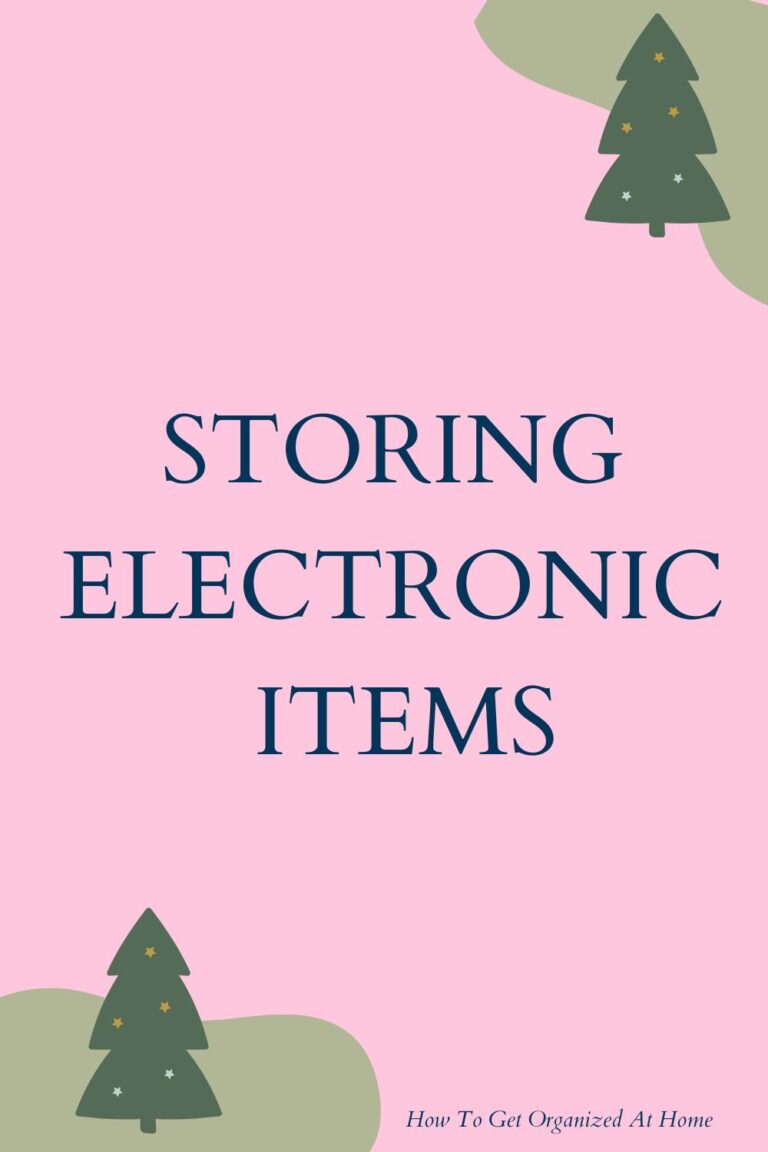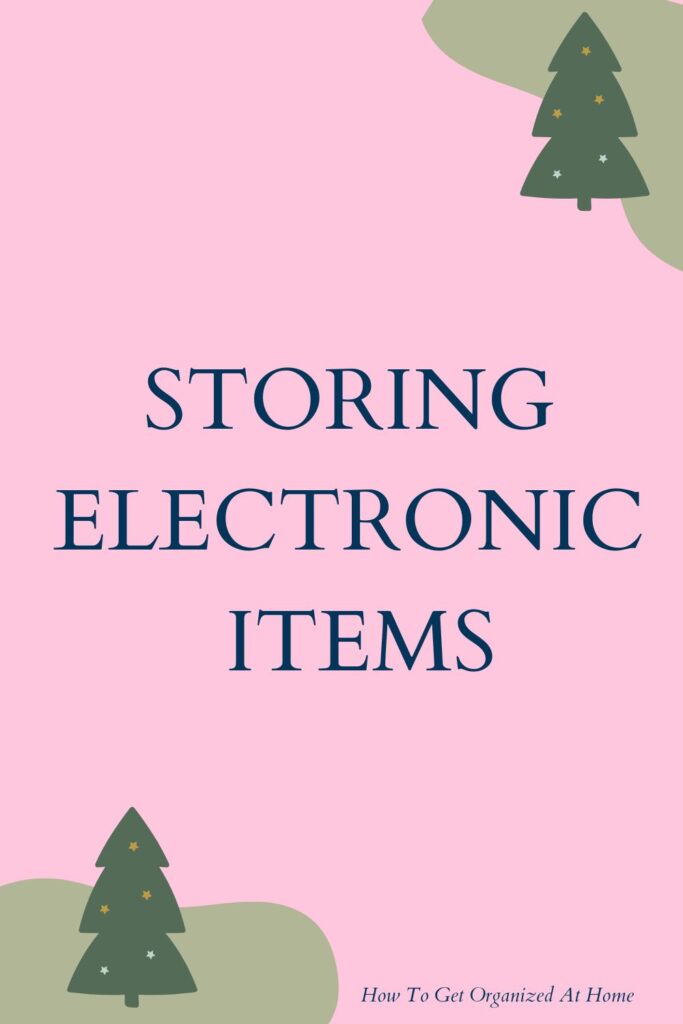 It also means I can spread the cost over the year for the batteries that I need to buy.
If you have electric cords you can place these in cardboard tubes so they are easy to store but you can also add the name of the item the cable belongs to.
Storing Decorations In The Garage
If you put your decorations into plastic containers with lids that are secure you should be OK with storing your decorations in the garage.
You don't want any unwanted visitors eating away at your decorations which is why you need to ensure they are in boxes that vermin can't enter.
You don't want to have decorations that have been damaged by rodents in your home, so before storing your decorations it's important to think about where they are being stored and any potential damage that could happen to the items.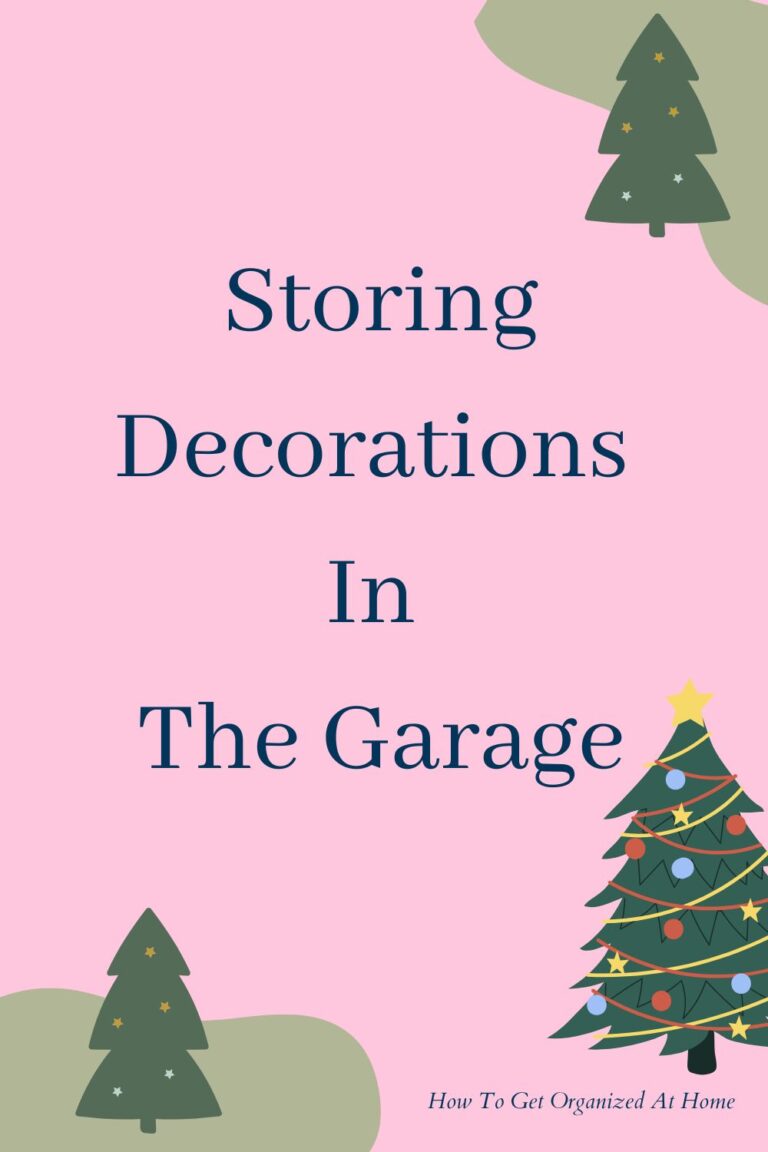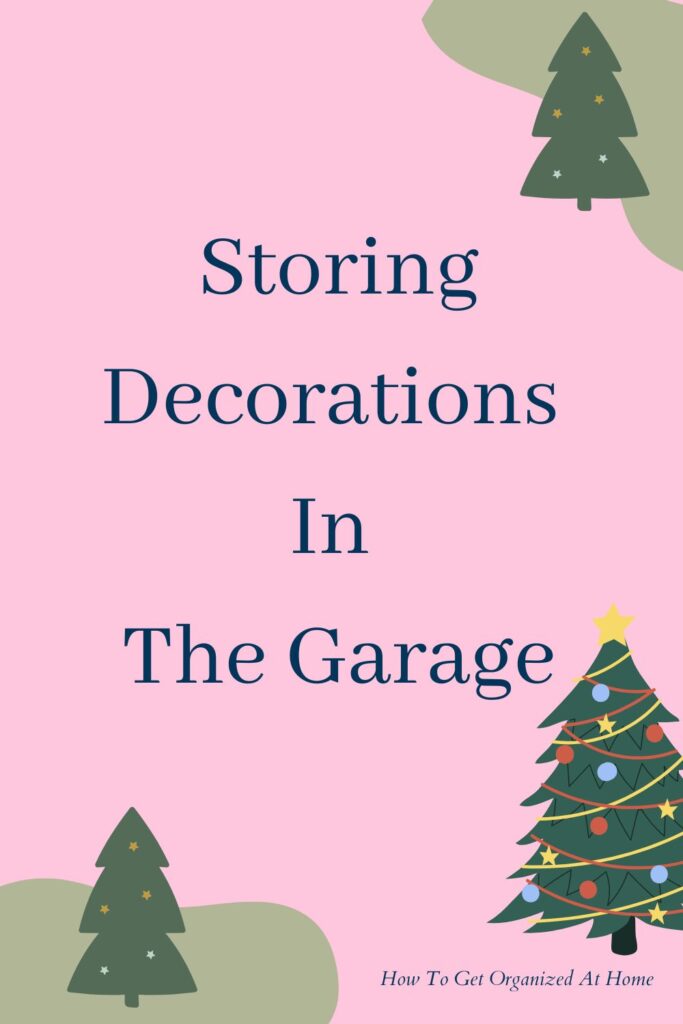 If you are likely to add more items in that area you might want to use bubble wrap to protect items better before placing them in storage boxes.
Protection From Damp For Decorations
If you live with varied temperatures going from extreme cold to warm weather you might also want to think about protecting items from this change and preventing damp-causing damage.
You must ensure that before you store anything the item is completely dry. You can always add a silica gel sachet to absorb any moisture.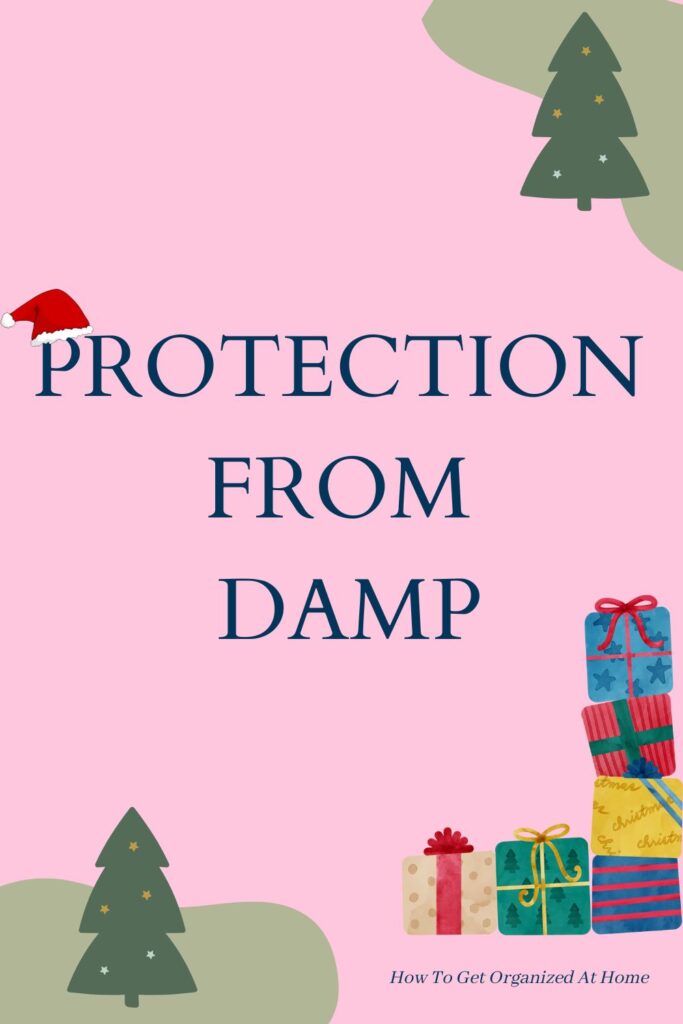 There is nothing worse than unpacking an item and for it to be damaged from dampness, always think of an easy way to protect your items from getting damaged from mold or dampness.
Storing Artificial Tree In Garage
It is possible to store your artificial Christmas tree in the garage but I would invest in a protective bag to store it in to ensure that it's clean and pest free when you go to use it again. You can get a Christmas tree storage bag for a reasonable amount and then at least you will know it's safe.
I always store the Christmas tree decorations and the wreath with the Christmas tree so I ensure that the storage bag is big enough to take the extra items that it will need to hold.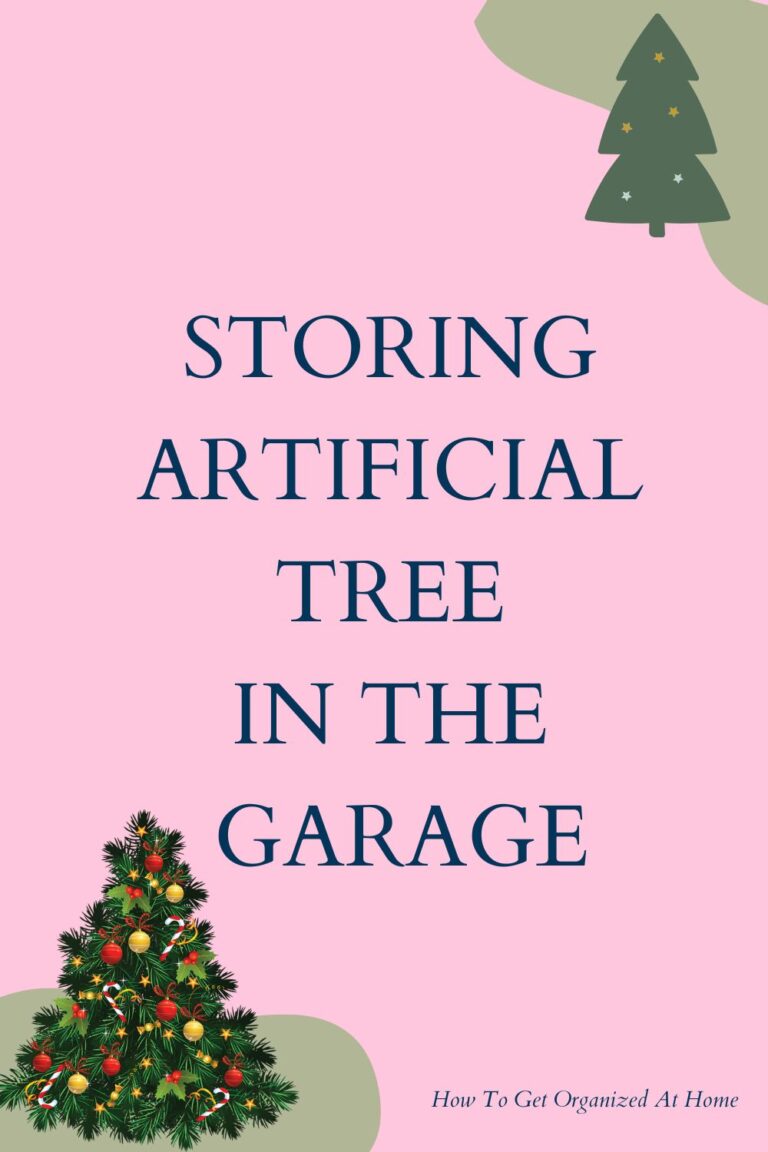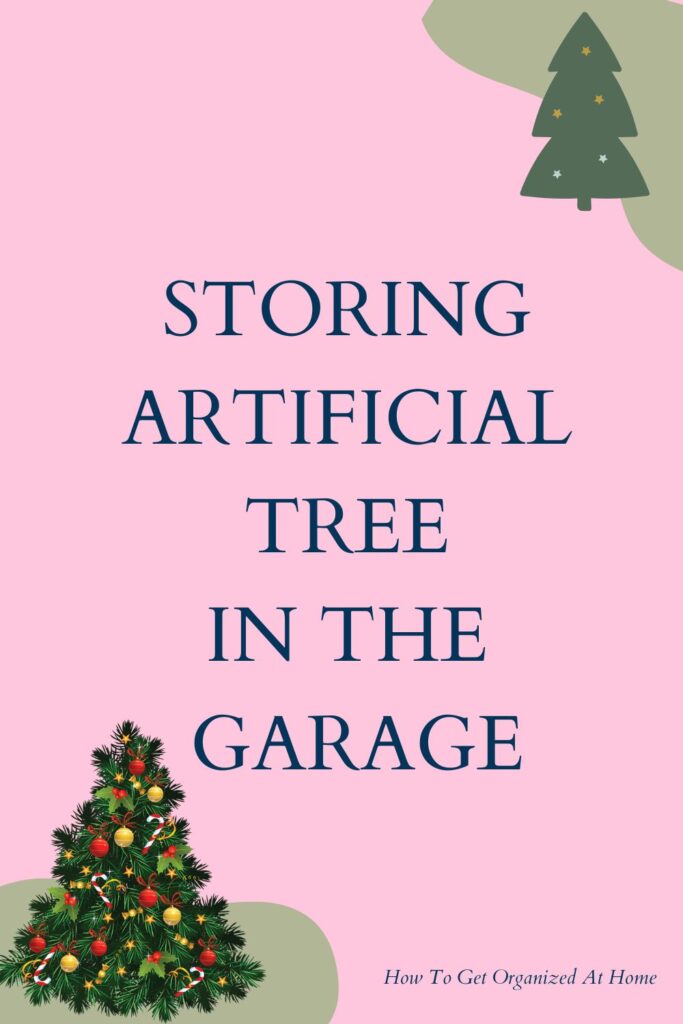 So not only will it contain the holiday wreaths, and Christmas tree but also the strands of Christmas lights and the tree skirts so everything is together.
I know I have issues with creepy crawlies getting into things and I would probably clean the tree before putting it up just to be on the safe side before the next Christmas.
Storing Decorations In An Attic
As with all storage spaces you have to make sure that wherever you store your decorations you take the time to ensure they are stored safely and you are able to take them out when you need them.
I know that my mother is now unable to access her decorations without help and that makes her life less independent and is rethinking decoration storage when she puts away her decorations.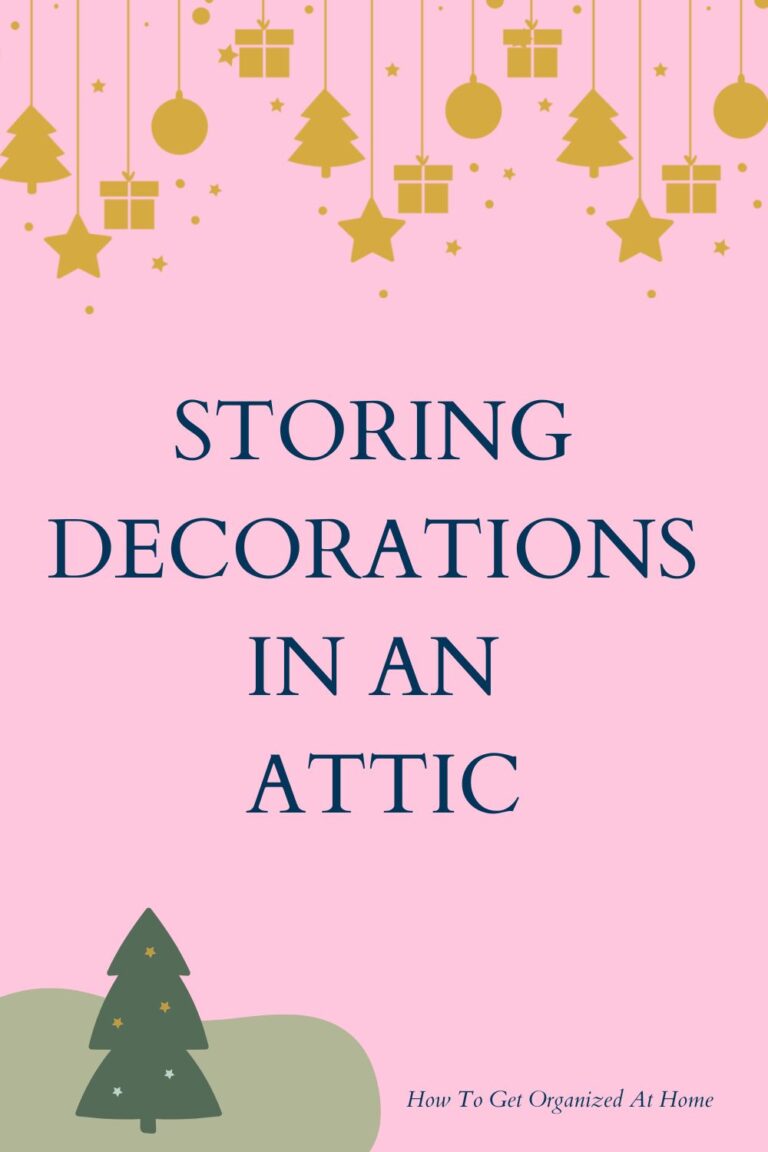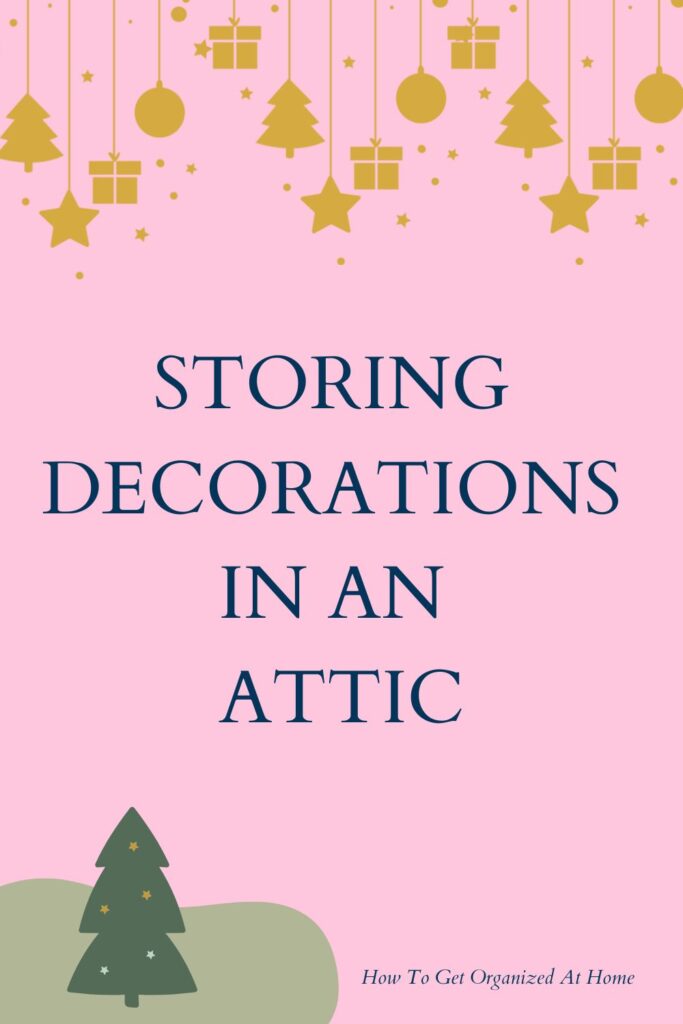 Make sure that you have stored the decorations in protective boxes and labeled everything, the last thing you want to do is spend more time than necessary accessing and locating the decorations.
Storing Outdoor Decorations
With outdoor Christmas decorations, you will still need to store these until the following year. It's important to ensure that the items are dry and clean before storage.
You might be able to store some items in the original boxes, but if this isn't possible make sure you find a suitable solution for your outdoor decorations.
Make sure that your decorations are clean and dry before you start to pack them away.
You don't have to put everything away in one go, take your time and do the job properly.
Ensure that you have the right equipment to store the decorations so they don't get broken or tangled, you can use a storage bin or buy products that are specially made for storing decorations.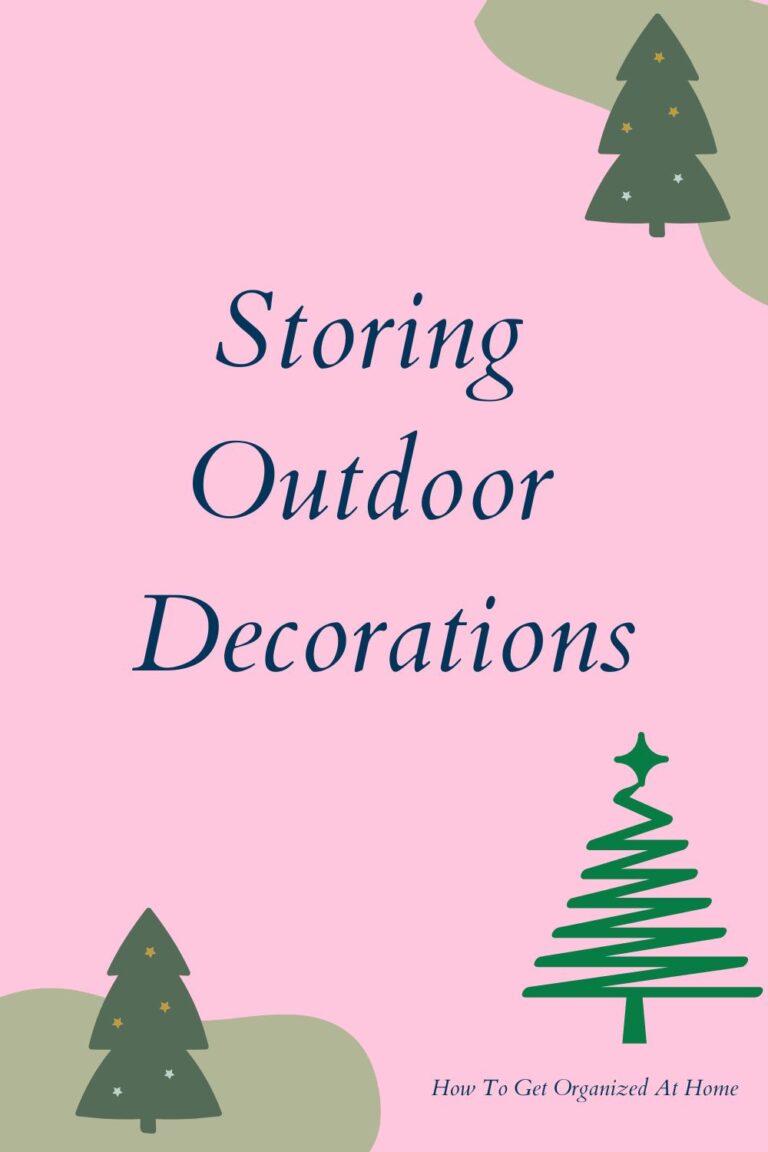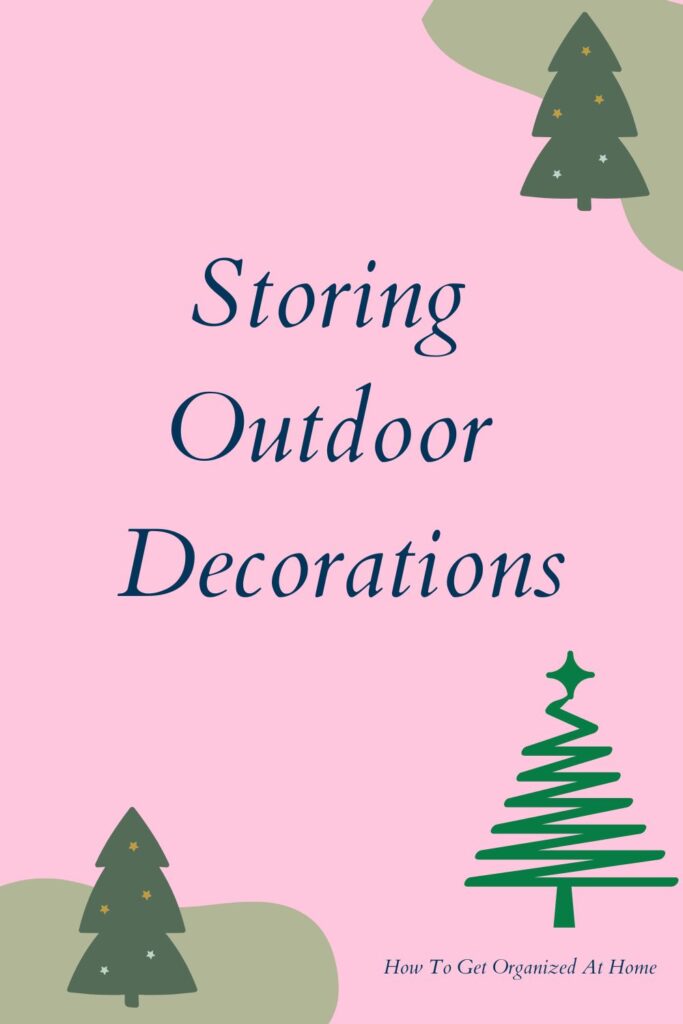 Label everything to make it easier to find and locate what you are looking for, so wrapping paper and holiday decor are fully labelled so you know exactly what and where items go.
Where you store your decorations will depend on what space you have but make sure it's safe to do so.
Related Articles On Organizing Christmas Decorations
Let's face it the holiday season is hard work, let me show you how to make it less stressful and more manageable.