Create A Simple Home Management Schedule
A home management schedule is a plan that outlines daily, weekly, and monthly tasks for maintaining a household. By creating a home management schedule you are taking the first steps to a more organized home and life.
It typically includes tasks such as cleaning, grocery shopping, bill payment, laundry, and other household chores.
By working out what your schedule looks like these home management tips will make a difference in your life.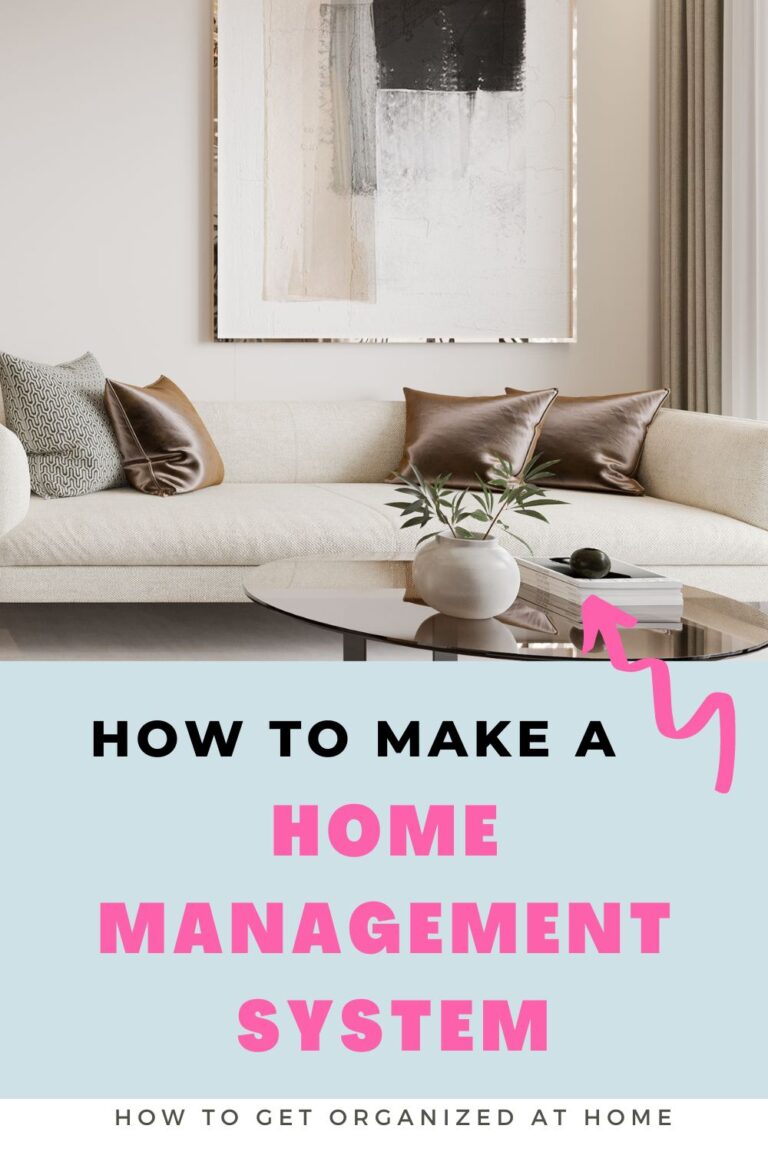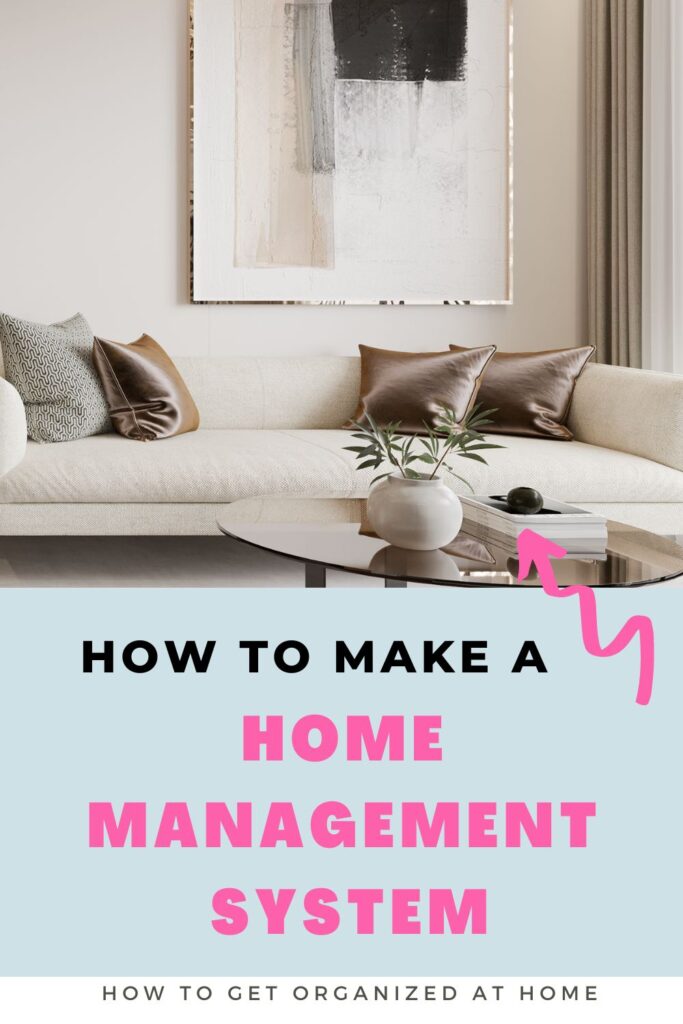 The schedule is designed to keep the household running smoothly and efficiently, and can be customized to fit the specific needs and routines of the family.
It is a system that you develop to ensure that it meets the needs of you and your family.
What Is A Home Management Schedule?
A home management schedule is simply a plan that you use to run your home and family life. It is not something that will look the same as the next person as we all live different lives, you need to mold your schedule around what you do for work, managing your home and any appointments you might need to make, and not forgetting fun time with your family.
You want your schedule in a format that is something you and your family can use, it might be digital or paper-based, but the choice is you and your family's decision.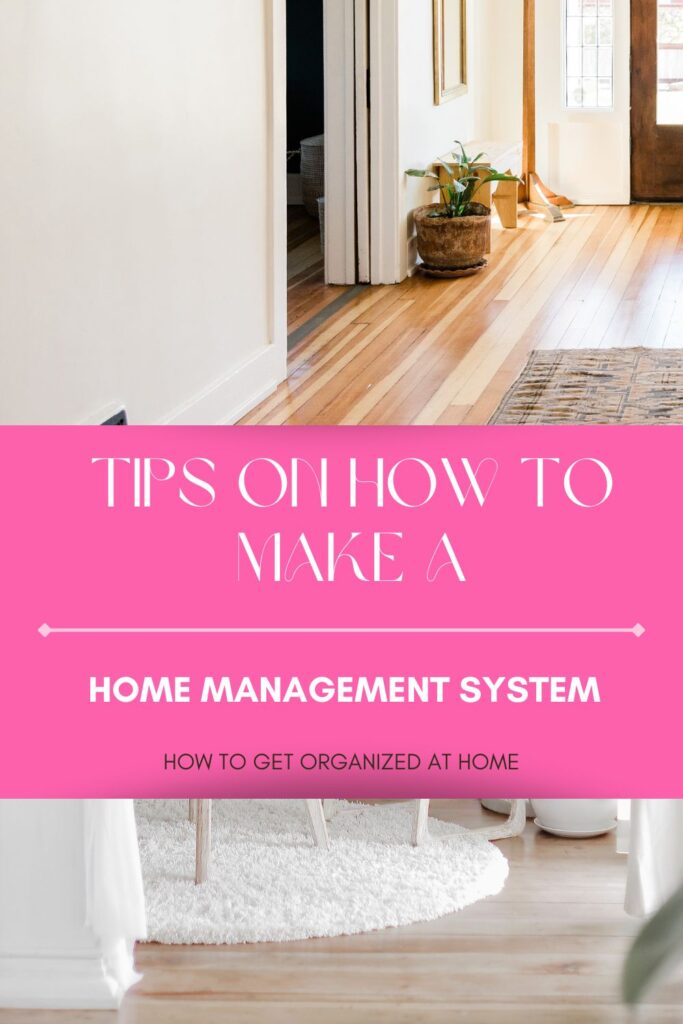 The most important thing is to use it, it won't help you if you never look at it or refer to it when scheduling activities and appointments.
It is a tool to use, it won't do the work for you.
What Is The Purpose Of A Home Management Schedule?
The purpose is simple it's to allow you to remember what needs doing in your home or related to your home life in one place.
The first is to hold or know where the item is that you are looking for. It's how you know what to do and when to do it in relation to your home and life.
It's about getting everything in your home and life to a more organized and easy-to-manage system that allows you to check what you need to do and when without the stress and overwhelm that often happens when there are no systems in place.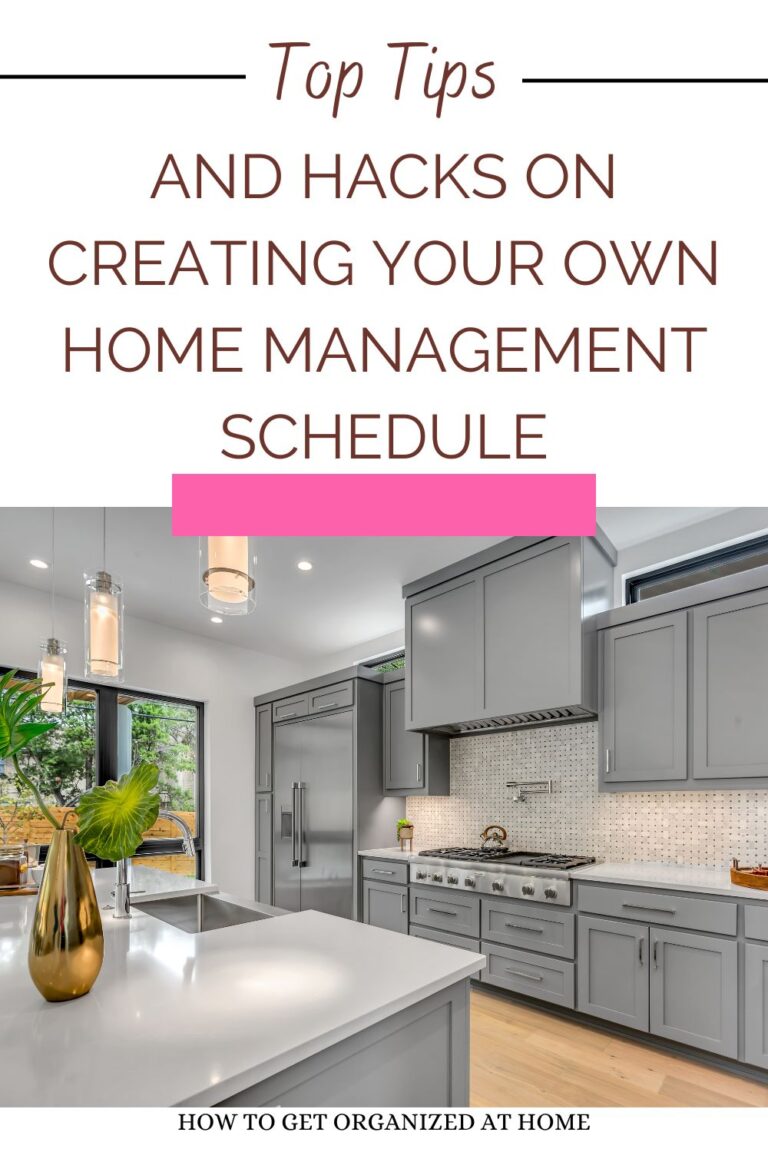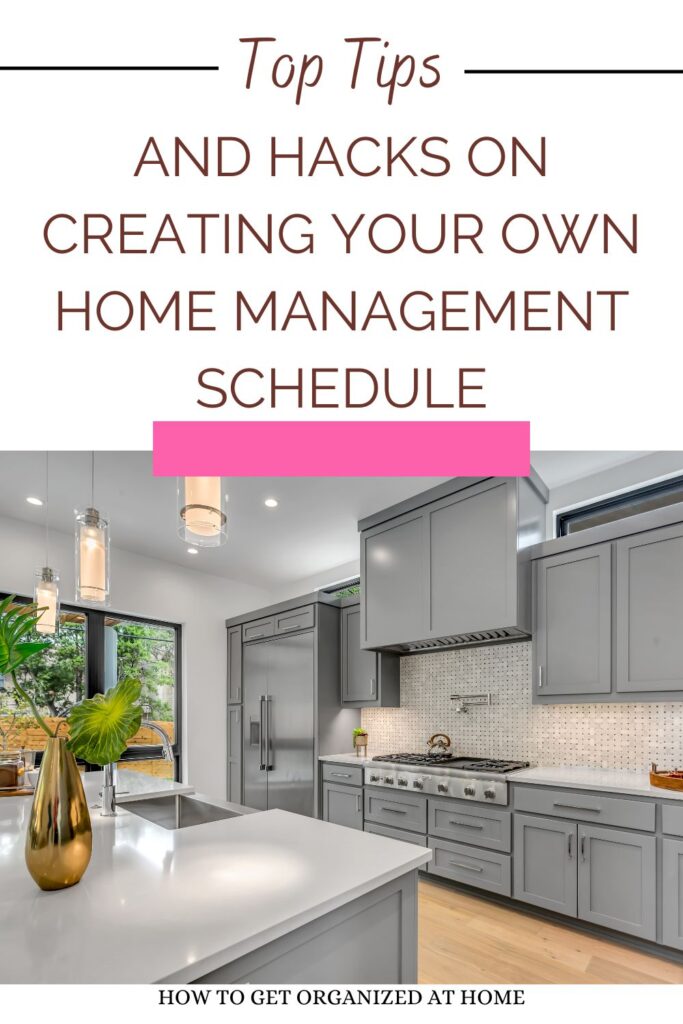 Affiliate links are included for your convenience. (This means if you make a purchase after clicking a link I will earn a small commission which won't cost you a penny more!) Click here to read my full disclosure and privacy policy.
Resources For Creating A Home Management Schedule
There are resources you might need to set up a home management binder, check out my supply list below.
A Typical Home Management Schedule Might Include?
If you are considering putting together a home management schedule there are certain things you might want to consider putting into your schedule.
Daily tasks:
Make beds
Load/unload the dishwasher
Wipe down kitchen counters
Weekly tasks:
Clean bathrooms
Vacuum/mop floors
Do laundry
Monthly tasks:
Deep clean kitchen
Dust furniture
Organize pantry/closets
This is just an example and the schedule can be adjusted to fit individual household needs. The important thing is to create a routine and stick to it, to keep the home organized and running smoothly.
Why Create A Home Management Schedule For Your Home
A home management schedule is going to take the guesswork out of your life.
No more guessing what to have for an evening meal, no more guessing when your next dentist appointment is you will know exactly when and the time.
You won't forget when you need to change the filters in your home or when you need to book an engineer to ensure that it's working correctly.
All of these tasks, appointments, and reminders will be in your home management file and you will have systems in place that prevents you from forgetting or missing any of these in your day-to-day life.
What Are The Benefits Of Creating A Home Management Schedule For Your Home?
The benefits of creating a home management schedule out-way the potential chaos that not having one can have on your home, and life.
Having a schedule allows you to have a less stressful home life. Giving you the time and space that you need to ensure that you are doing the tasks that are relevant to the day, week, and even month.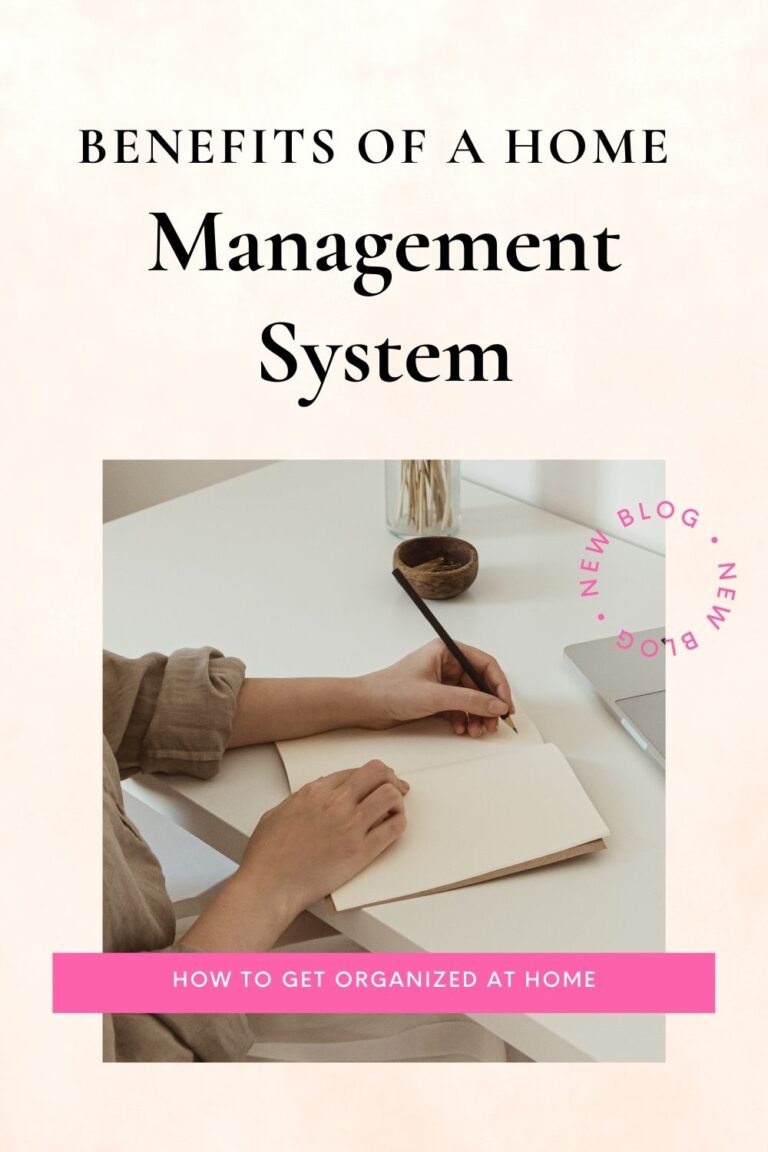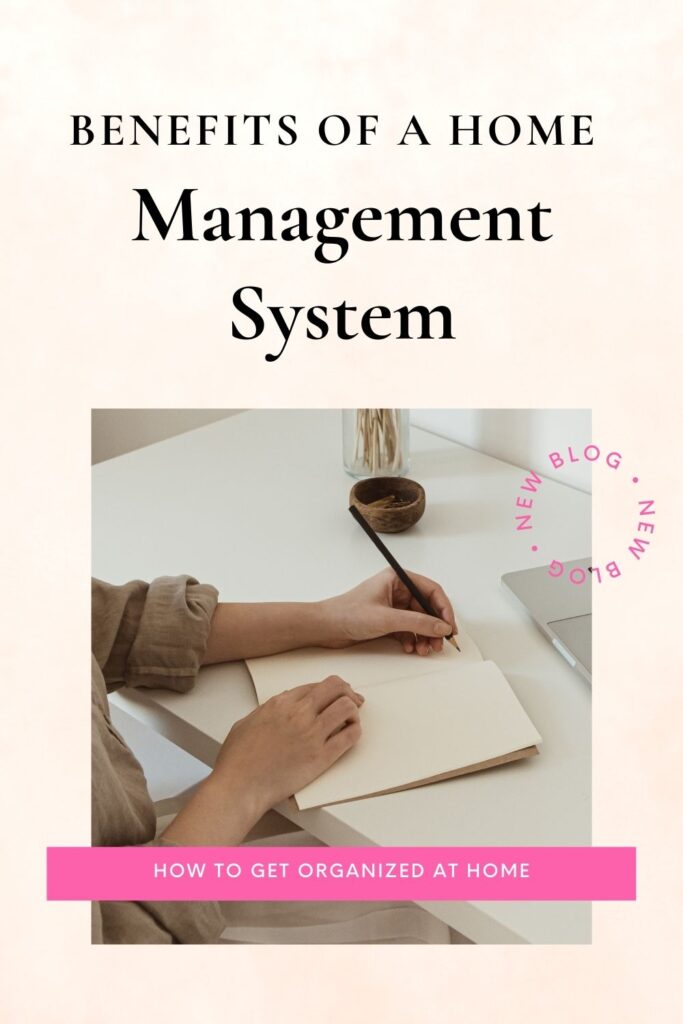 It means that you have the plan to manage your home and your life in a way that allows you to do the things that you need to do as well as the tasks that your home needs you to do as well.
How Do You Create A Home Management Schedule For You
You need to create a plan from your home management folder, by bringing all things into your daily plans so you can see what you need to do and when.
It's not about being overwhelmed or putting too much into your day, but ensuring that the important tasks are being done.
Sharing the tasks with other family members will reduce the tasks that fall on you, making everyone share the home tasks to give everyone the time to relax and unwind.
The system has to work for you and your family and if this means tweaking it as seasons change, then this is going to continue working and making life easier for you and your family.
You will be less stressed and this makes your home life feel better to everyone who lives there.
Resources To Help Sort Out Your Home Management Binder
I know it's tough trying to get a home management binder set up, so here are some more ideas to help you on this journey.