15 Great But Simple Gift Ideas For An Organized Person
Are you looking for gift ideas for an organized person? It can be difficult to find the right gift for your loved ones, but if you know what they like and can narrow the topic down it's more easier to get the right gift for the right person.
When it comes to buying gifts for all occassions spending time finding the right gift for the right person is so important.
Knowing what that person likes and doesn't like has to be the starting point for any gift shopping.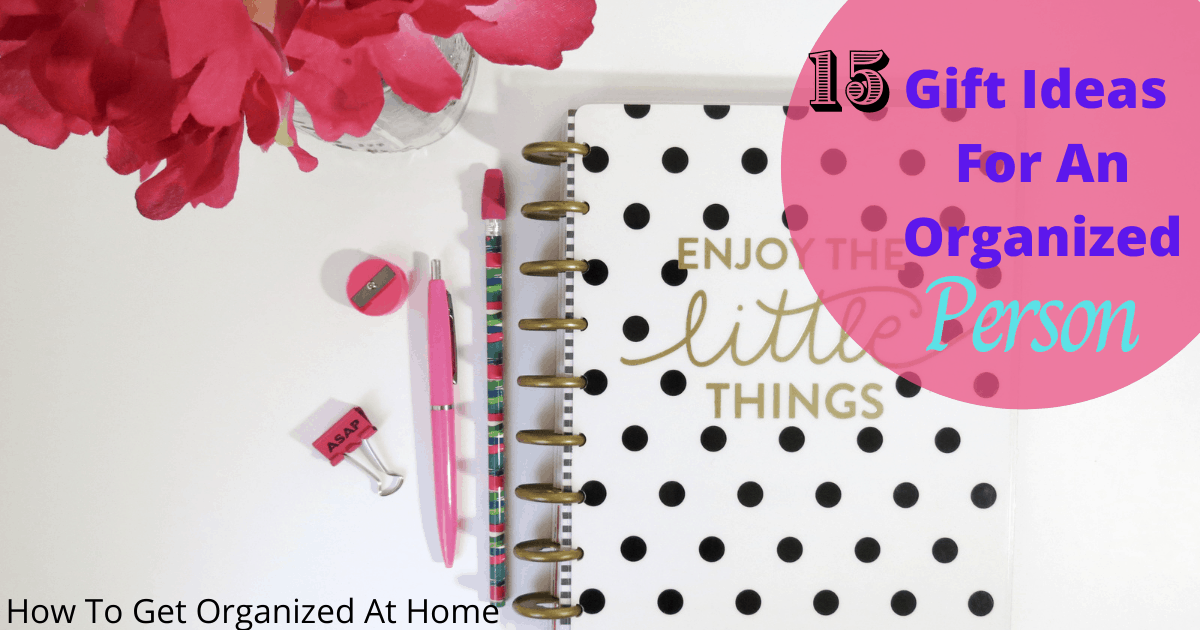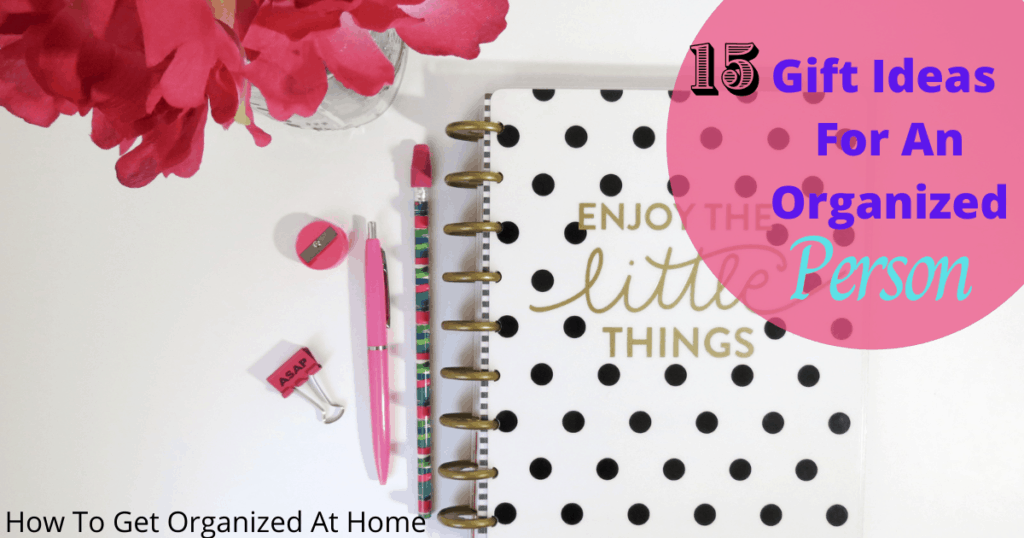 Related Articles
Best Gifts For An Organized Person
Getting the perfect gift for an organized person is so simple, there are so many options that you can choose from, here I've picked the best 15 items that I know that organized person in your life is going to love.
Remember there are different areas that people love to organize so I've broken these down so it's easier for you to find the right area for your gift.
The Organized Kitchen Lover
If you are looking for gifts for someone that loves an organized kitchen you are in luck there are so many amazing products and I've only pulled a small section, but there are loads more items in this category that you could pick.
Affiliate links are included for your convenience. (This means if you make a purchase after clicking a link I will earn a small commission which won't cost you a penny more!) Click here to read my full disclosure and privacy policy.
Lazy Susan these are a must in every kitchen, they can turn a nightmare of a cupboard into an amazing usable space and something you should always have in your kitchen.
Can Storage is something we all have to deal with and it isn't always easy. How do you keep an eye on what you have? Stock rotation can be the biggest pain out. That is why having the right can storage option is so important. If they have the space for something like this then go for it, they will thank you.
Label Makers are a must in any organized kitchen. Not only do you need labels for jars and containers, it's a great idea to have dates and cooking instructions on the back. This is the one I use all the time.
Perfect Gifts For The Home
If you wanted to buy someone a gift for their home, then you can't go wrong with these gift ideas for that organized person in your life.
A drawer organizer is going to be the perfect gift for anyone, they enable you to organize your stuff and to keep them organized.
But, hang on there are more than one type of drawer organizer you can get. They can be used for the different types of storage that you store in all your drawers around your home.
These plastic ones allow you to come up with a combination of different sized compartments depending on what you are storing in them.
For those organizers who hate cables this is going to be a game changer for them. Who hates to see cables, I know I do, I can't stand cables that are visable.
You can't always hide cables sometimes you need access to them too! This is why these are perfect for keeping your cables where you need them and keeping them tidy.
Gifts To Organize The Bedroom
Often, there are so many items we need to store in our bedrooms but there is limited space to do it. So, storage and organizing really come together in the bedroom.
Under bed storage is perfect for getting those items that you seldom use out of the way and stored ready to use when it's needed.
Space saving bags are a great idea if you have a lot of stuff and minimal space to store it. They make the perfect gift for any organizer.
Organizing Gifts For Home Office
The home office has to be the worst place for clutter and the biggest nightmare for any person who loves to be organized.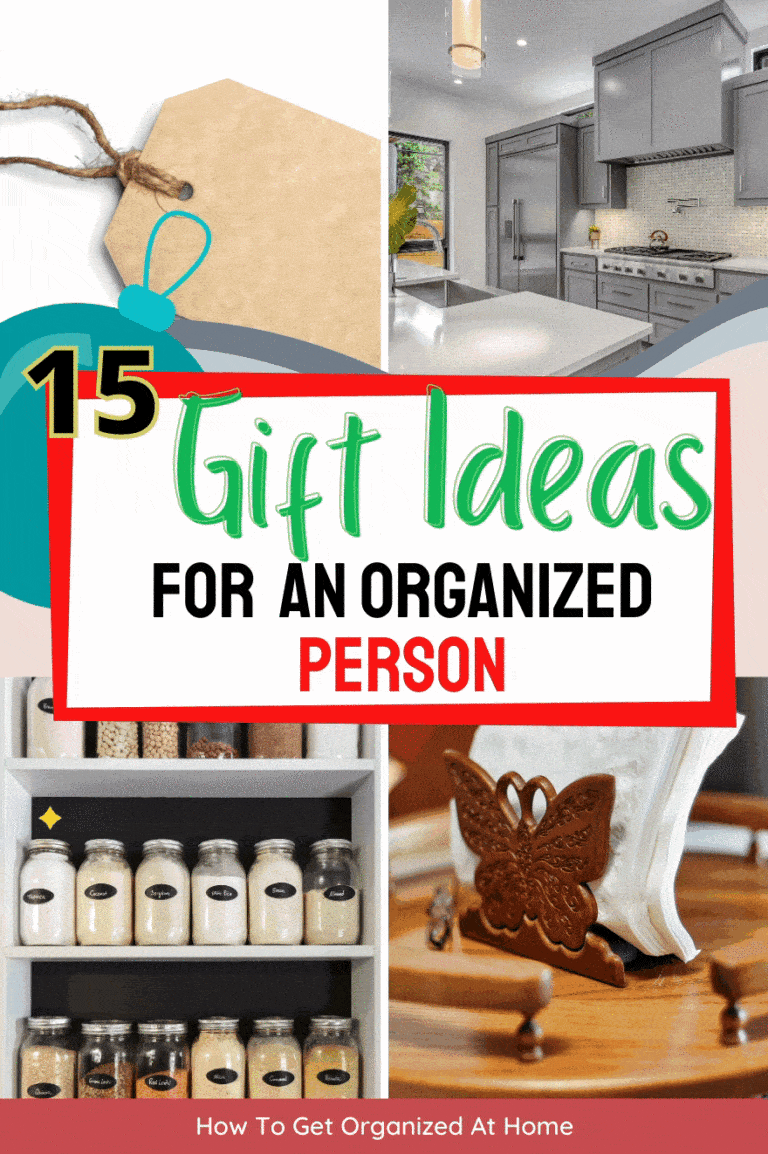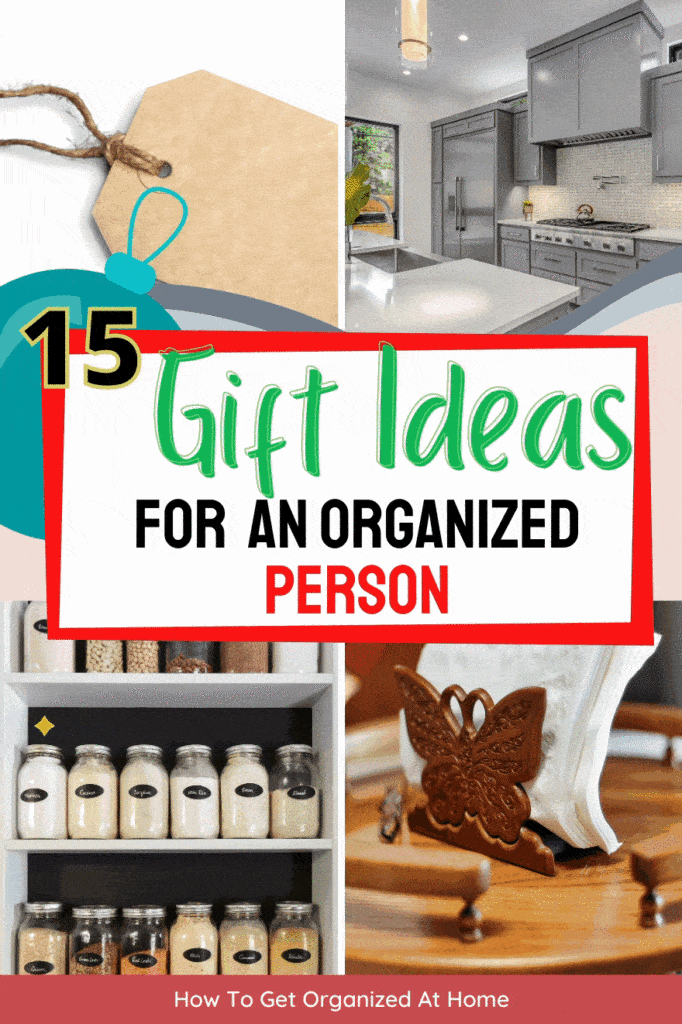 If I had a lot of documents that I need to scan so I can get rid of the paper version then I would consider investing in a paper scanner.
It's the perfect way to turn an office full of paper into an electronic home where all documents are stored.
Don't forget the document shredder too. You need one of these to destroy any of the paper that you no longer need but has personal information.
I have a few basic machines and they don't last, this is why I picked a more expensive one that I would hope to last. This one will also accept paper that have staples in them.
Getting A Pantry Organized
There are a few essentials that most people need when it comes to being organized in the pantry.
Having baskets or bins in your pantry to contain the items will help it look neater and more organized. However, the pretty ones are always expensive.
It's a great idea to buy the perfect ones and surprise them with the gift of an organized and pretty pantry. These baskets are so pretty, but pricey maybe club together with another friend to share the cost.
Now just for some labels for these baskets. A wooden label like these painted with chalk board paint would be perfect for pantry labels.
Personal Organizing Gifts
There is nothing better than recieving a gift that you are going to love and use.
Earbuds are so popular but keeping them organized and safe isn't easy. They are so tiny and that means easy to loose.
That's why proper storage is key to keeping them safe and organized.
Knowing where your keys are at all times is something I do stress about and having a key tracker would allow me to relax on this area a bit.
But it doesn't just have to attach to your keys you can keep an eye on where things go if you can attach the tile.
Let's Recap…
If you have an organizer friend or family member they would love a gift that is going to make organizing fun.
Think about the areas that they are looking to solve, and maybe talk to them about what they are looking for too.
Be inspired to buy the right gift for the right person.
You Will Love These