Simple And Easy St Patrick's Day Sign
I've always wanted my own St Patrick's Day 'lucky' sign that I could use to add a touch of green decoration and to make my home a little more seasonal! Make your own simple and easy St Patrick's Day sign.
It also makes me think of spring too.
I wanted to go through a tutorial post with you showing you how I made my sign.

Make Your Own St Patty's Lucky Sign
This is a simple and cheap project to make!
I think it cost me less than £7 or just under $10 which is really good for something that is going to last a few years and down the line could even get a makeover too!
I thought of a few different words I could make that would fit the theme of St Patrick's Day:
Lucky
Luck
Shamrock
Green
Irish
Gold
I decided that I liked the sound and the look of the shapes for the word 'lucky'!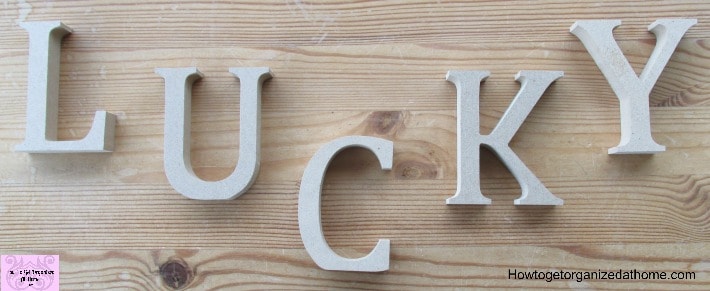 Simple Sign To Make
Affiliate links are included for your convenience. (Which means if you make a purchase after clicking a link I will earn a small commission which won't cost you a penny more!) Click here to read my full disclosure and privacy policy.
I found these balsawood letters cheap in a local shop, but you can get the same ones here.
I made sure that each one could stand up without support as this is what I was looking for!
I then chose some paint, obviously, I wanted a green paint and I opted for this colour!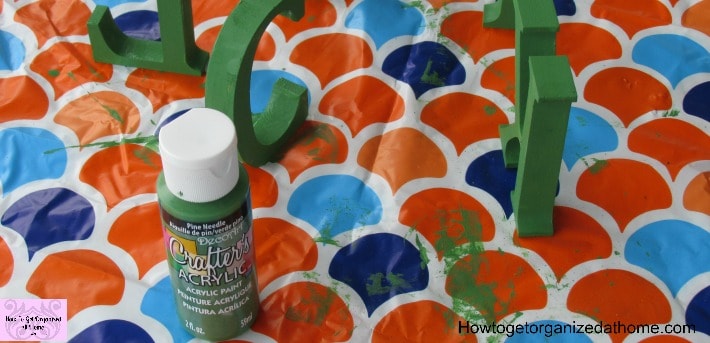 I carefully painted two coats of paint on each letters and all the sides, I let each coat dry between applications.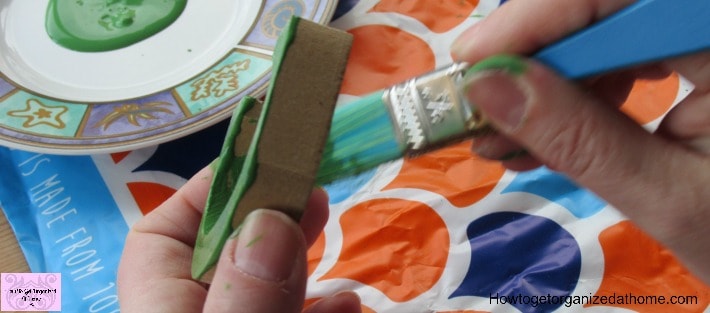 Green Painted Letters
Look how cute these letters look, I love the way green looks in this image.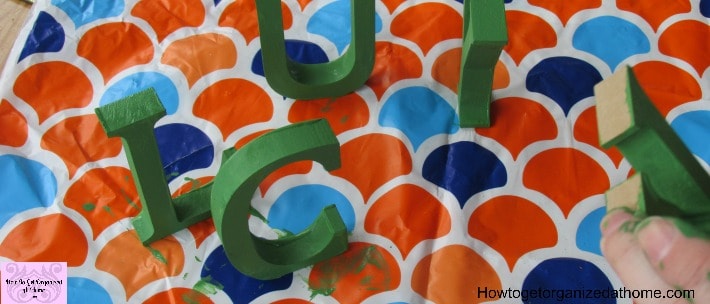 I wanted to add extra depth and slightly darker colour to the front of the letters.
For this, I decided to use a dark green/grey piece of paper!
I traced the letters on the back so I could cut them out easily!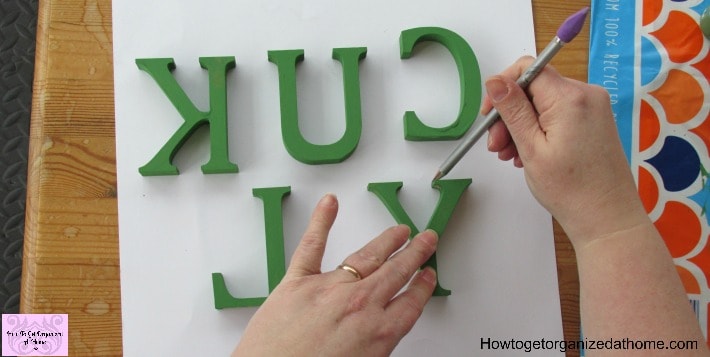 Remember if you do this to have the letters reversed otherwise the paper won't fit!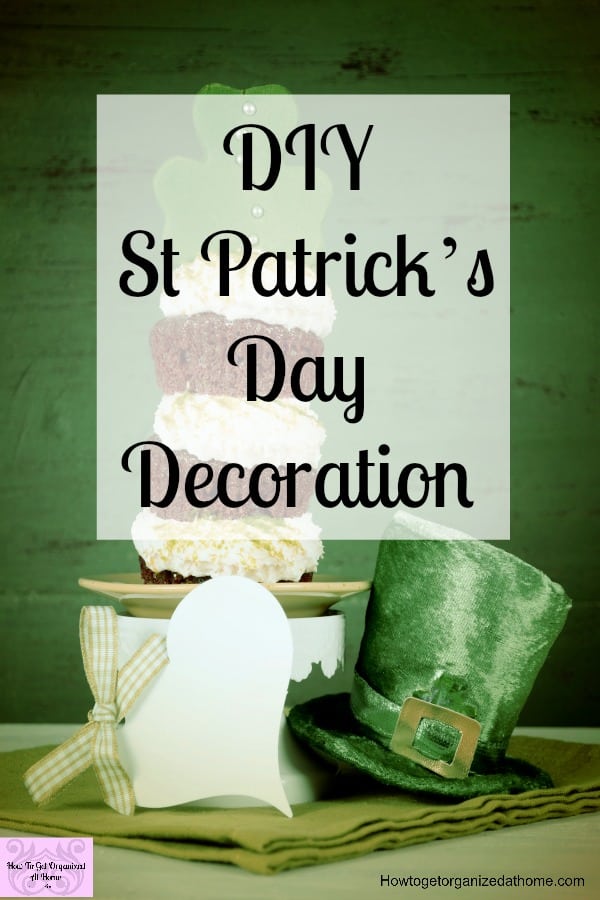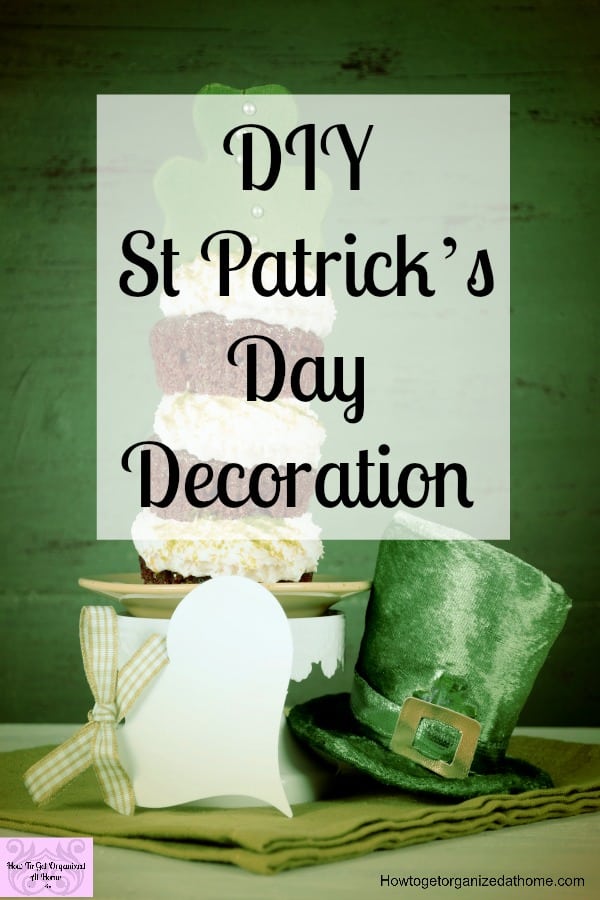 Decorating With Easy Ideas
To attach the paper to the balsawood letters I used mod podge. I know this dries clear and I did cover the front of the paper in modge podge to protect it and seal it!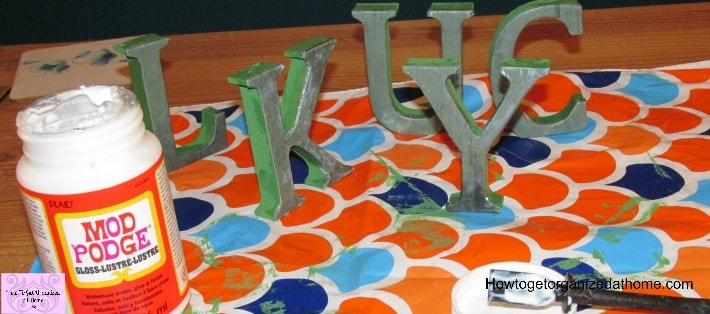 I love spending time creating a project that I've probably spent too long planning the activity and not enough time enjoying the process.
Crafting is something for adults to do to, it doesn't have to be something you do when you have young children.
The end result looks amazing and I love it, I might even keep this out all year.

St Patrick's Day Items To Buy
Do you want St Patrick's Day items in your home but you don't have time to make them?
It's simple you can buy them already made, sometimes it's cheaper and a lot less messy than doing it yourself at home.
Check out these ideas that I know you are going to love:
These mini wooden St Patrick's Day signs are super cute and not that expensive either.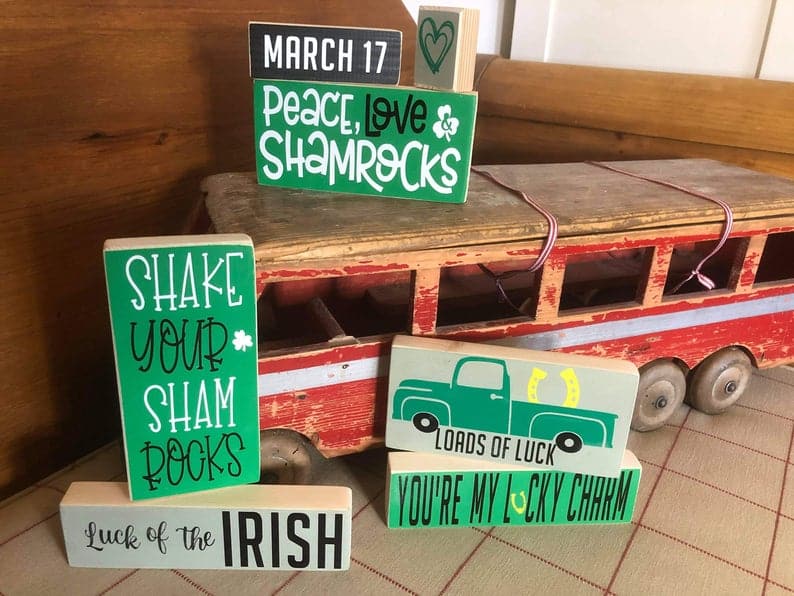 How about these super cute St. Patrick's Day Wood Shamrock – St. Patty's Day Decor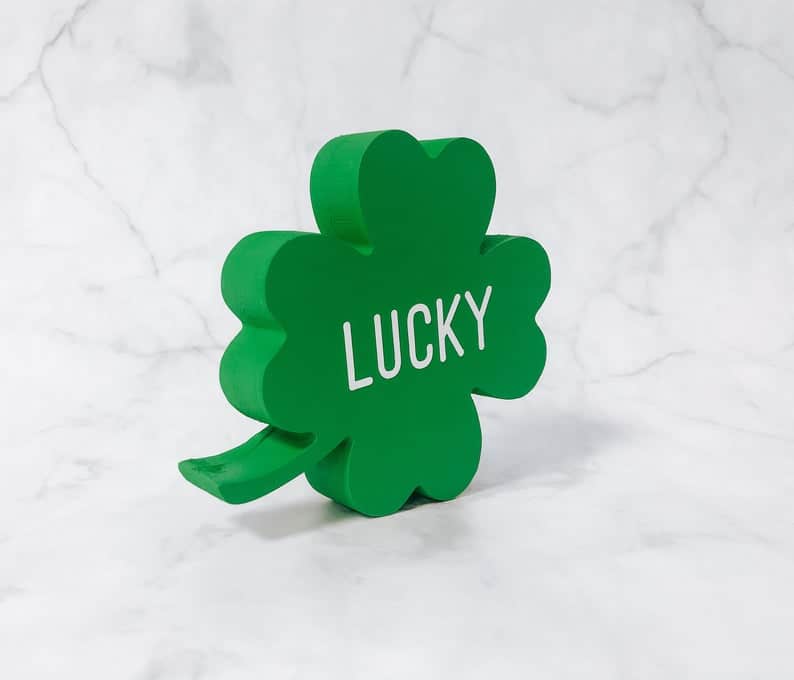 Let's Recap…
If you want to make a sign for St Patrick's Day you really don't need many items to complete the project.
Letters and paint are your basic supplies that you will need. You will need time to allow the paint to dry between coats.
Enjoy your creation in your home.