Creating Simple Holiday Storage Labels
When it comes to organizing for the holiday it's best to start as soon as possible and that includes creating holiday storage labels so you can grab what you need when you need it.
Here I will teach you why you need to have things labeled and also how to label them successfully.
What happens when you don't label properly and why it's a bad thing?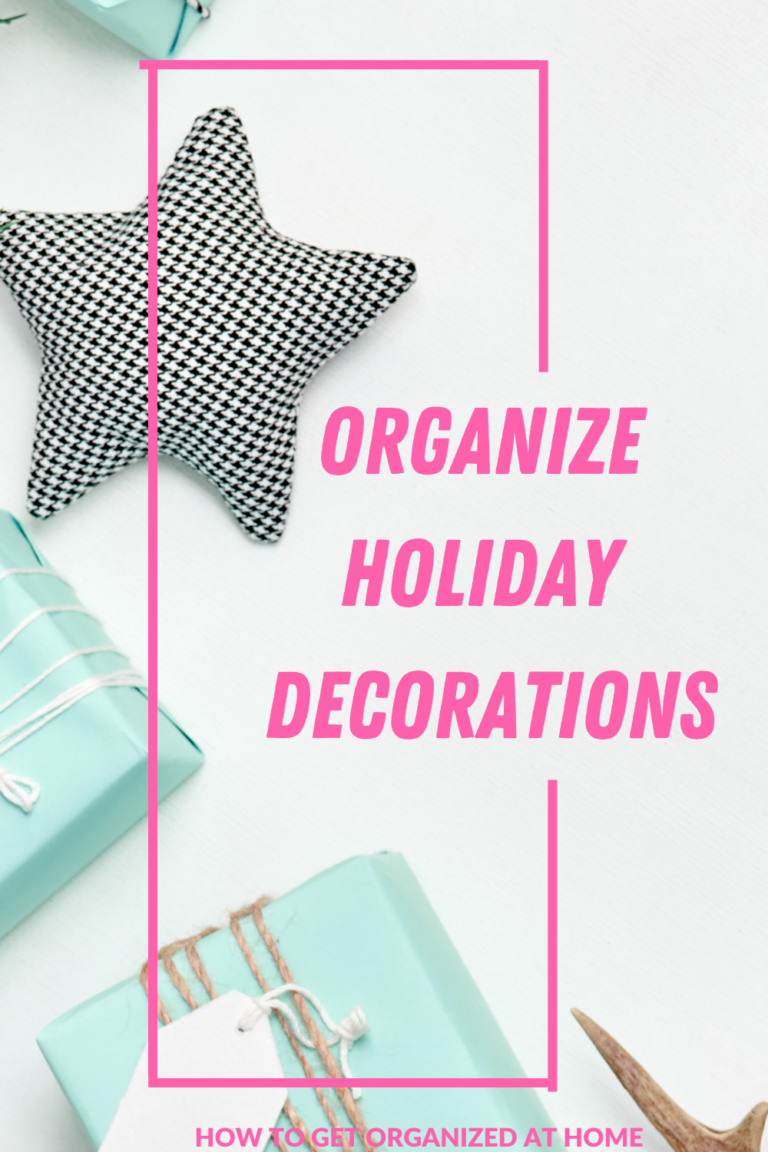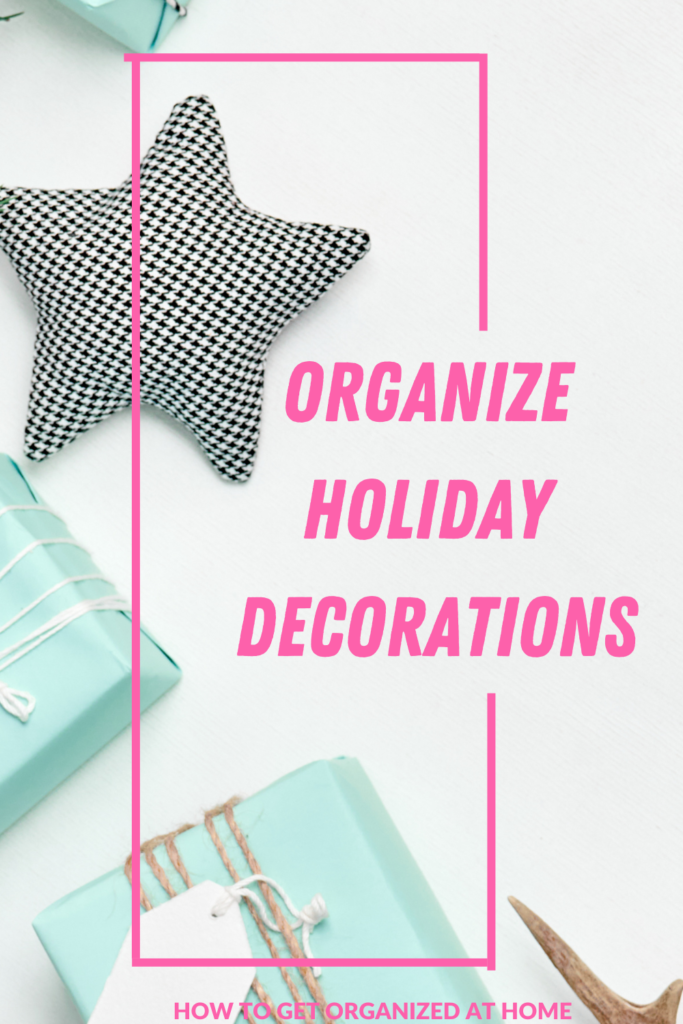 So, learning how to label your holiday storage properly is going to save you time, money, and sanity.
Why Holiday Storage Labels?
The simple answer is to ensure that everything that you have for any holiday season is labeled so you can find it year after year and not hunting through boxes of other stuff to find what you are looking for.
Affiliate links are included for your convenience. (This means if you make a purchase after clicking a link I will earn a small commission which won't cost you a penny more!) Click here to read my full disclosure and privacy policy.
Having everything labeled, (save 20% with my code PHOMEMO88) and facing the right way makes it easier to find the items you are looking for and when you need them
There is nothing worse than trying to find something and it's nowhere to be seen, so you have to open every box and look in every space until you find the particular item you are looking for.
How Do You Create Labels?
There are so many different label makers available that it can often get overwhelming as to what label maker you should use and how it works.
I was gifted the Phomemo D30 label printer and I have to say it's really simple and easy to use.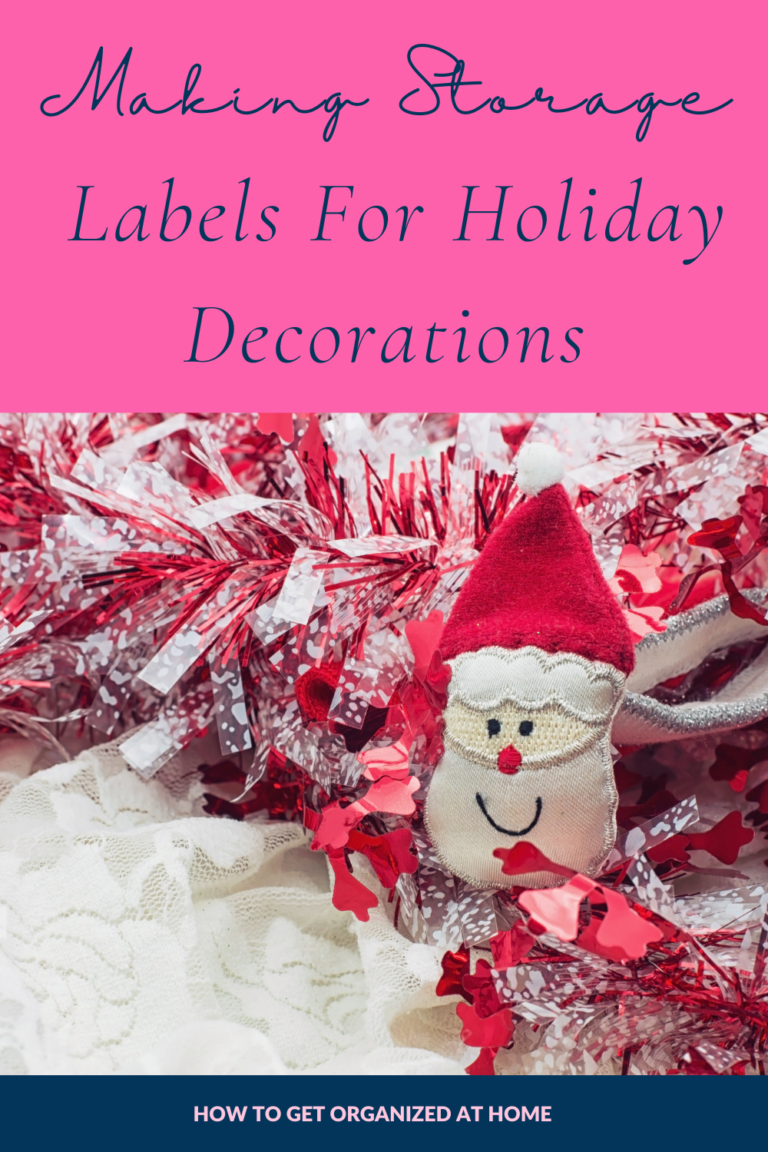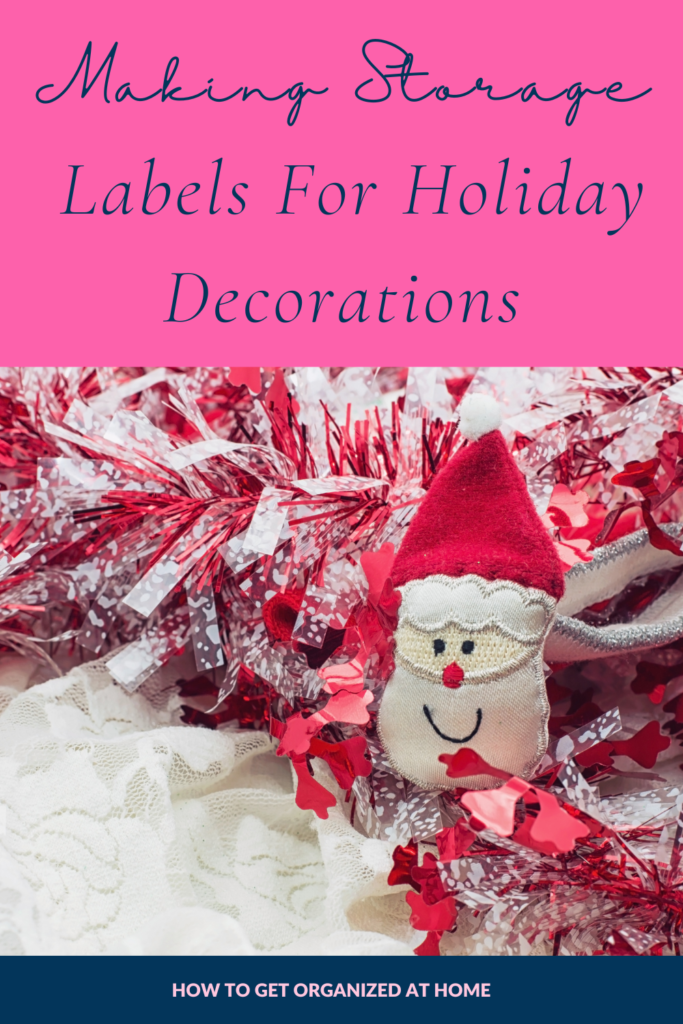 You do need an app for the printer to work as the labels are sent via Bluetooth to your printer from your phone or tablet.
They are simply printed out on labels that you have set up in the printer. There is no ink involved and it's all thermally printed on the label.
Label-Making Process Using D30 Phomemo Label Maker
Get your D30 label maker and select the print master app on your phone in the app store of your choice.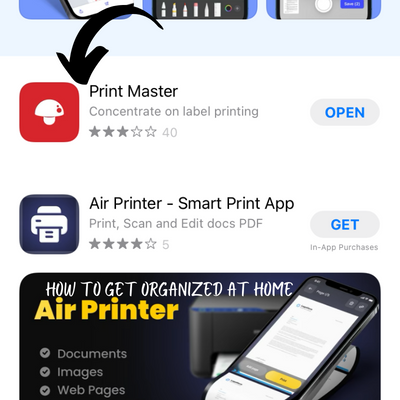 Open the app and select creation mode this is where you are going to design the label of your choice.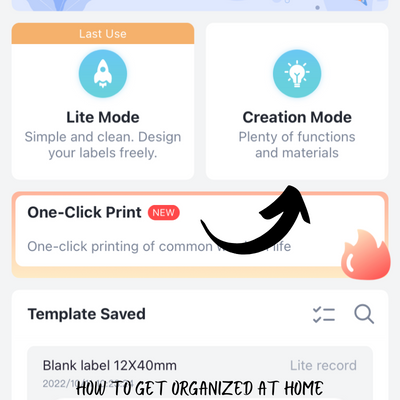 Select the size and style of your label, as you can see I have picked the 12 x 40mm blank label and selected the tick box at the top of the page.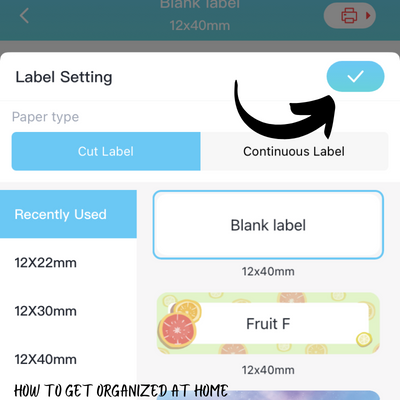 Add a border to the blank label, and choose one of the free options.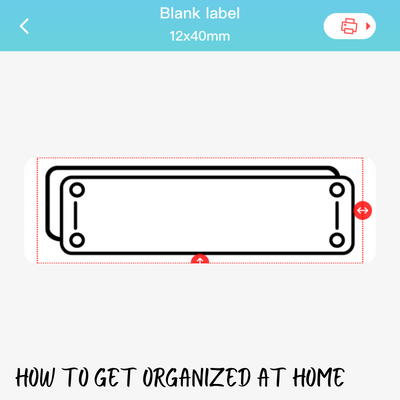 Choose an icon for your label and place it onto the label get the spacing and size right and click the text box to write the word on your label and position it on the label.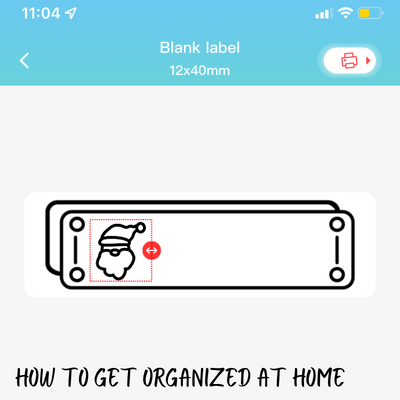 Press the confirm button and you then get the choice to save or print the label. You can create these and save them and print them out at a later time when you are ready to stick them to your holiday storage items.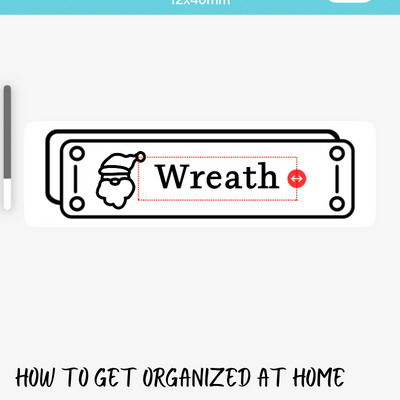 The finished label looks amazing and what's great is you can print out your saved labels as many times as you want.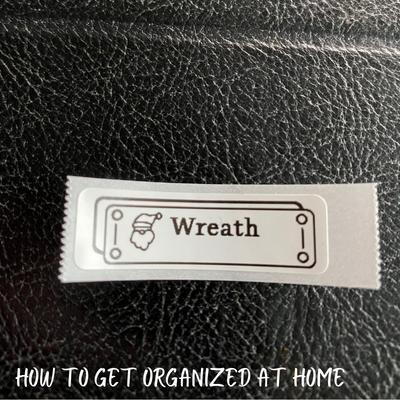 How To Use Labels To Organize
When it comes to labels they are only as good as the system that you are using!
It might sound odd that whilst I think labeling is important having a system in place that allows you to know where things are stored is going to be just as important as the labels themselves that you put on the boxes.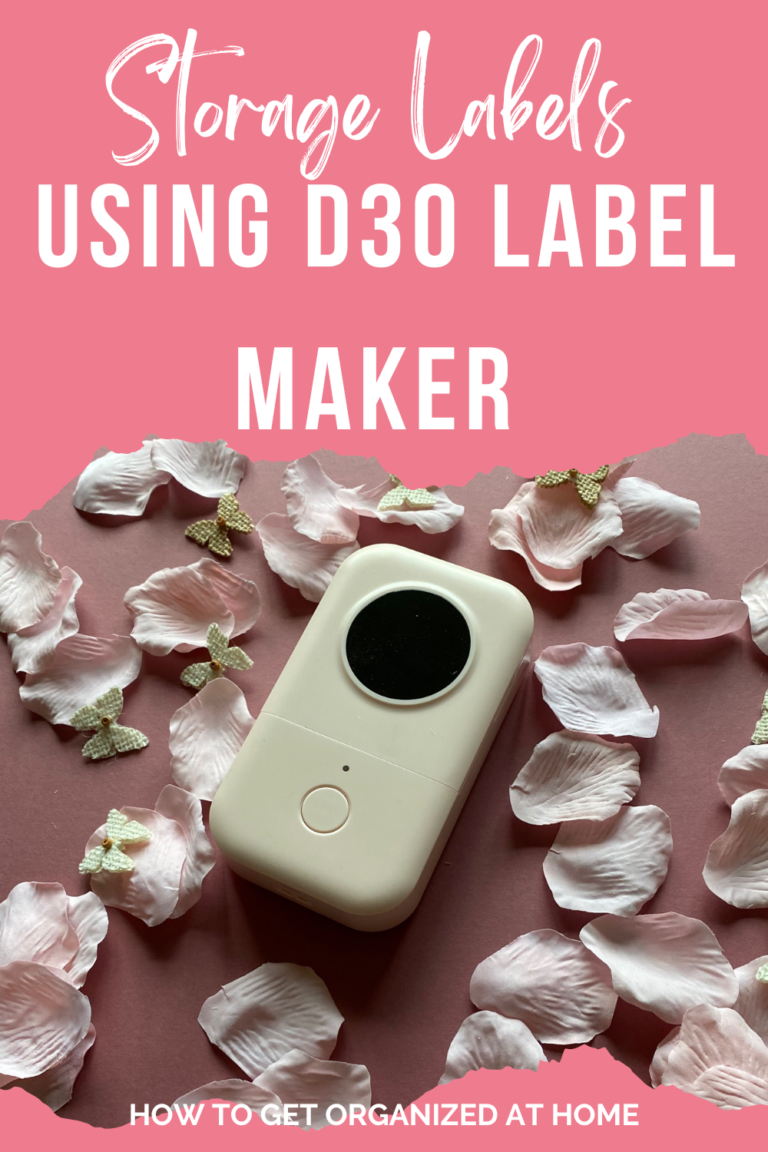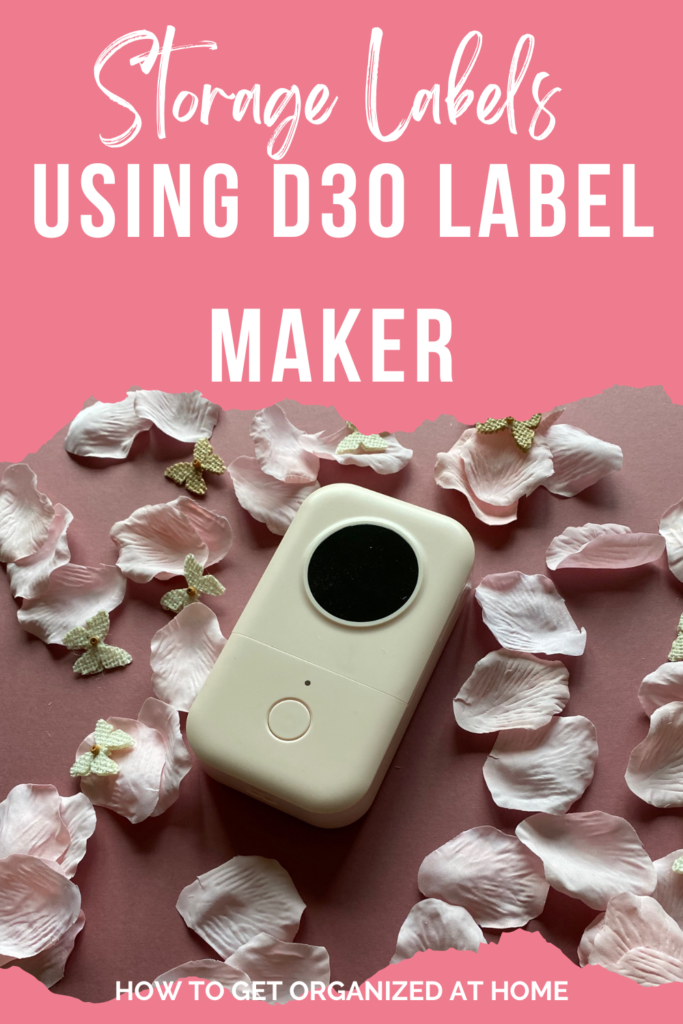 Unless you have a system that allows you to know where the items are placed then you are still going to need to look at every box until you find the right one.
Also, what about smaller items that go into bigger boxes, how do you know where they are without some system in place?
Creating A System For Holiday Decor
This is something that is so often overlooked and it can make a difference.
It reduces stress trying to remember what the boxes look like when hunting for decorations.
Reduced stress means it is more enjoyable to get the decorations out and put them up around your home.
The easiest way to set up a system is to have a map of the storage space in your family binder and mark where each item is stored.
Top Tips For Storing Holiday Decor
Labels are great for informing us what is there in that box but what if you took a step further and created spaces for the different holiday decor you have so that it's even easier to find something when you want it?
Have set spaces for holiday decor
Use labels to keep track of what's in the box
Have two sets of labels for the same box, one on the box and one in your family binder
Separate different holidays so they aren't in the same box
Being organized isn't something to hide, it's something that just makes your life easier. This means it's quicker to find things and quicker to put things away.
Preparing Before The Holiday Season
It doesn't matter if it's a birthday, Christmas, Halloween, or Easter, having your decorations organized is key to making the transition easy and not complicated.
So, if you buy new decorations that you are intending to keep you need to get their out-of-season storage sorted before you need to pack things away.
Labels need to be created for the boxes and for the family binder
Boxes need to be ready, labeled, and in place for the new decorations
Space for the decorations to go needs to be found and this translated into your family binder
This preparation needs to happen to make adding new decorations to your collection easier and a lot less stressful than doing it after the holiday and just shoved somewhere with the hope of finding it again the following season.
More Resources For Organizing Holiday Items
There is nothing wrong with being organized, it just means you have a home for the things that you want in your home even if they are only on display a few weeks of the year.