Are you fed up with the junk mail that is popping through your letterbox on a daily basis? There is a solution to beat this, but it will require filling in forms, but you can get it to stop.
Stop The Junk Mail From The Royal Mail
It is possible to stop the post person from delivering leaflets with your post; this can cut some of the junk mail. You need to request a form from the post office, fill this in and wait for the junk to stop.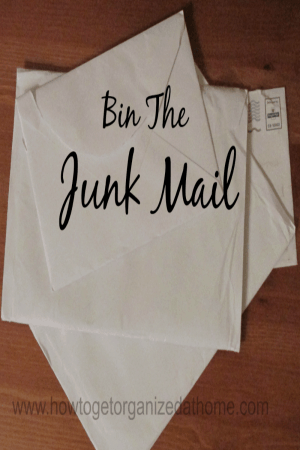 You will not hear from Royal Mail to tell you your application was successful, it takes about 6 weeks from handing in the form and the junk mail stopping. Unfortunately, after 2 years, the junk mail will reappear and you have to start the process again. Royal Mail will not tell you when the 2 years is up; it is something you will need to remember yourself.
The junk mail that will stop are all the leaflets that the post person can bring that has no address; anything that has no name or addressed to the occupier including an address will still be delivered.
It is possible to put mail back in the post-unopened marked return to sender. The sender has to pay postage costs and they might remove you from their mailing lists.
Stopping Junk Mail Using MPS
This is a free service that allows you to register; if a customer asks for removal, their name will come off the companies that use the MPS system. However, this system can take 4 months to put in place, this is a long time but can be worth the wait.
Once you are on the MPS system you will stay there indefinitely, or until you ask for removal.
Electoral Register Protection
If you are on the electoral register, then it is important that you are only on the full version; the edited version can be sold to businesses and persons who are able to do with it whatever they want.
When you are dealing with companies and they ask if they can share your details with other companies, often this means the company is selling their list of customer's details.
Always make a point to check this box if you are looking to avoid more junk mail.
The Final Assault On Junk Mail
You have rights under data protection laws which are there to help, but you must follow their guidelines in getting your details removed from businesses mailing lists.
Write a letter or email to the company.
Make sure you date the letter.
Put your request in clear English that you want the mail to stop.
Give the company time to put this into effect, for example: 28 days from the date of this letter.
Give them your name and address; this identifies you on their system.
Dealing With Junk Mail After A Bereavement
If you are trying to stop the junk mail after a person has passed away, then it is possible to fill in the detail on this bereavement website, which will put this process in action.
Therefore, it is possible to stop the junk mail from entering our homes; a staggering 4% of the paper in the UK is for direct mail campaigns. These junk mail campaigns are just trying to get you to buy something.
If you don't want them, stamp them out now.