The Best Diamond Painting Storage For Valentine's Day
Diamond painting is a hobby that is growing in popularity, and it requires many tools and supplies. What better gift to give someone than some organizing supplies for your loved ones' hobby?
Having a well-organized storage system for all of their supplies is essential and there are some really nice options available for diamond painting. But what about the best diamond painting storage options to give on Valentine's Day?
But why stop there, check out these gift ideas for all occasions.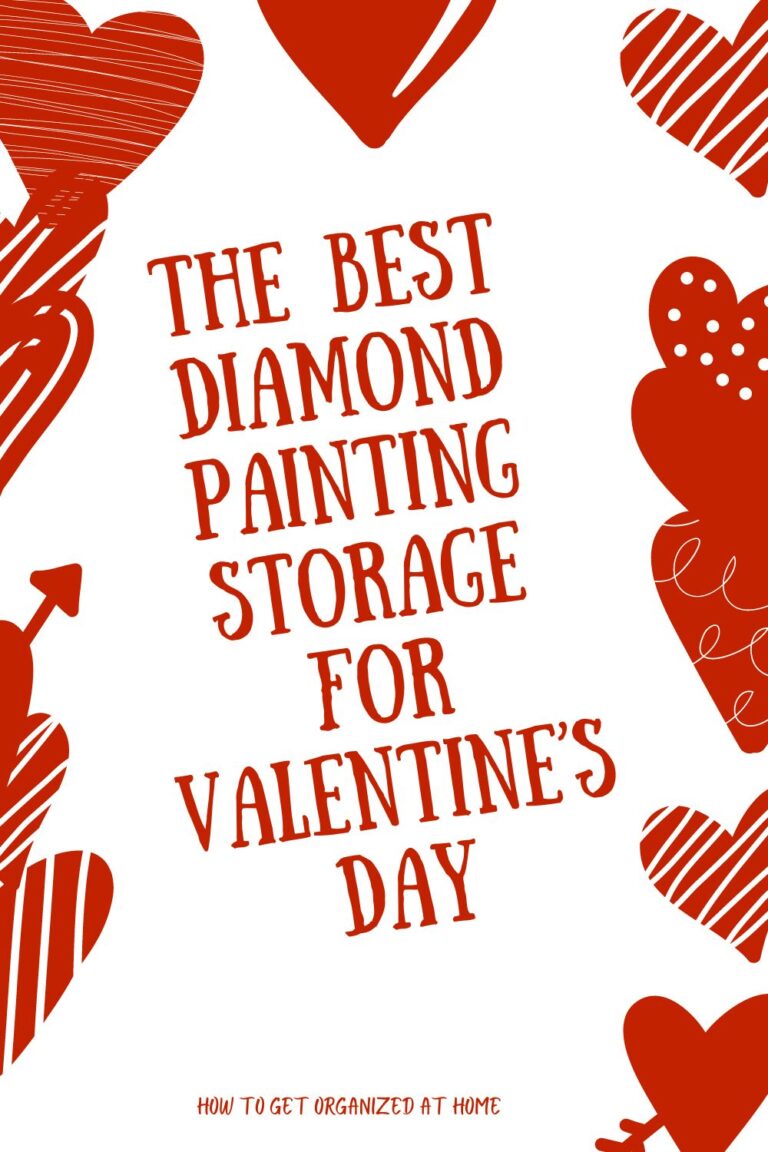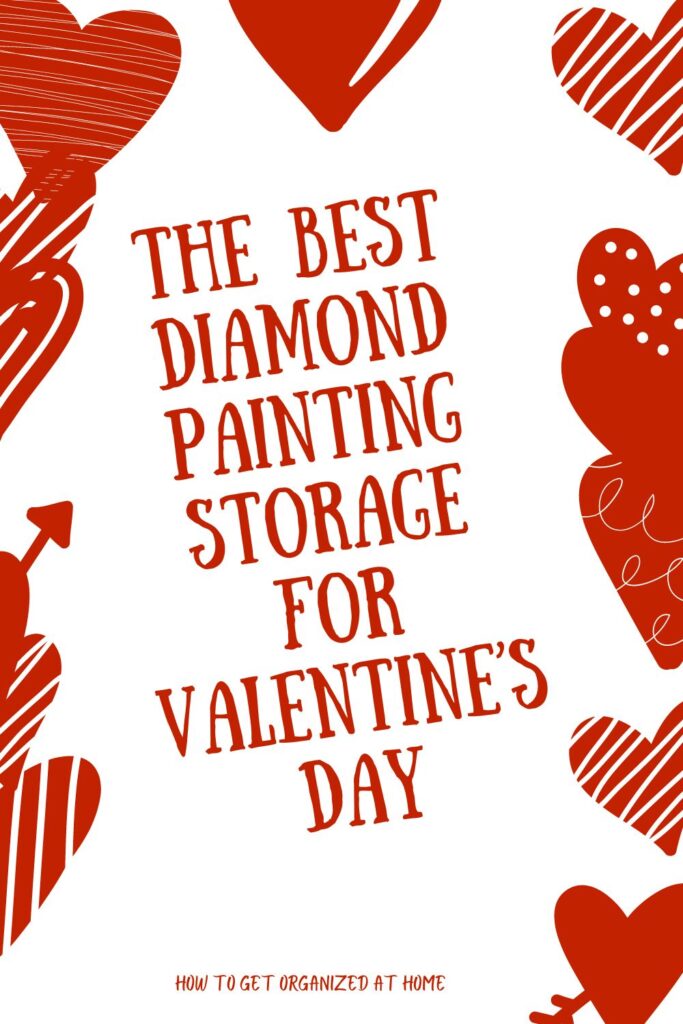 There are so many diamond painting storage ideas that you can quickly become overwhelmed and unsure of what to get.
Diamond Painting Storage Supplies For Valentine's Day
Before you start looking for new options you must see what supplies they already have, this will give you an idea as to what they need to keep their supplies under control.
Some questions to consider whilst studying their supplies:
Do they have enough storage for the different plastic diamonds?
Are they already using a system that just needs expanding?
What storage do they have for the tools that they need?
Do they need a mobile storage option?
How are they storing their paintings whilst working on them?
What about finished paintings, how are they being displayed?
Without this knowledge, you might not get the right items and this would be sad as it doesn't take much effort to find out what they need to make their hobby easier and more accessible for them.
Storage For The Plastic Diamonds
These are perhaps the most fiddly item that has ever been invented, they are tiny yet they are one of the most important parts of the hobby, and keeping them organized and easily available is key to finding success in any diamond painting setup.
You will see in a minute the vast amounts of different storage options you can get for these tiny plastic diamonds.
But to make sure that you are keeping everything organized you are going to need a label maker, this is essential for keeping everything labeled and in the right place.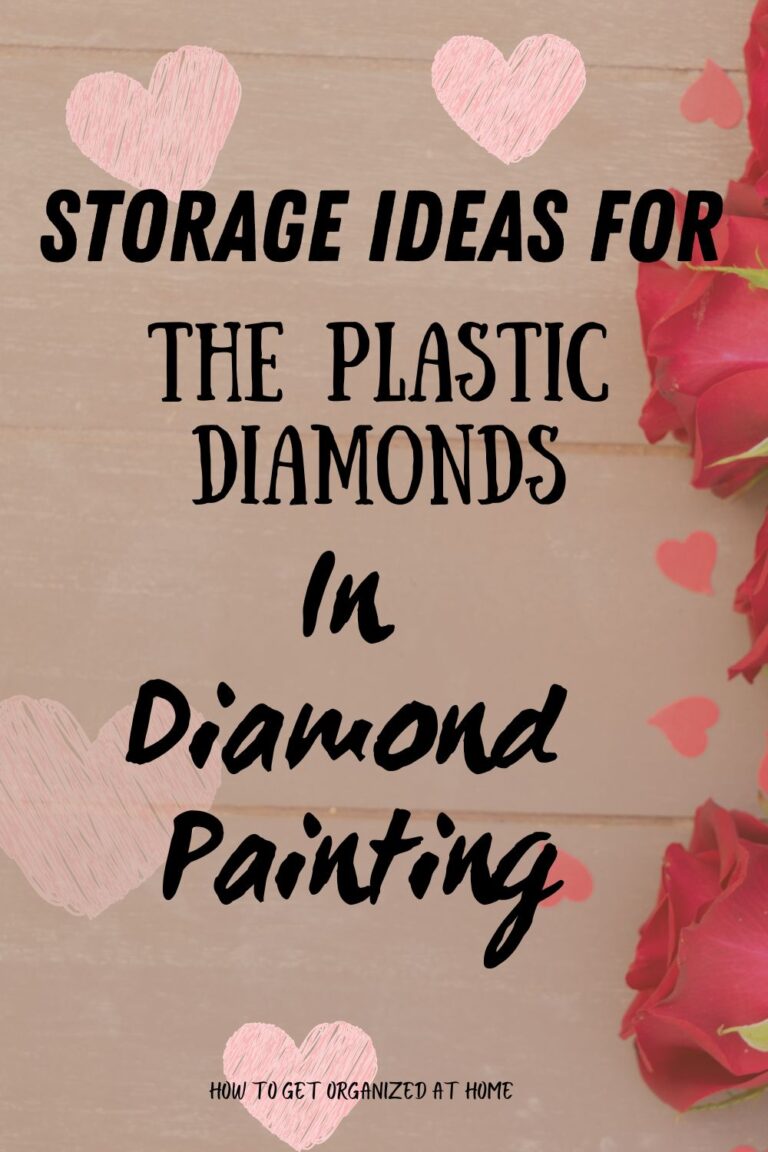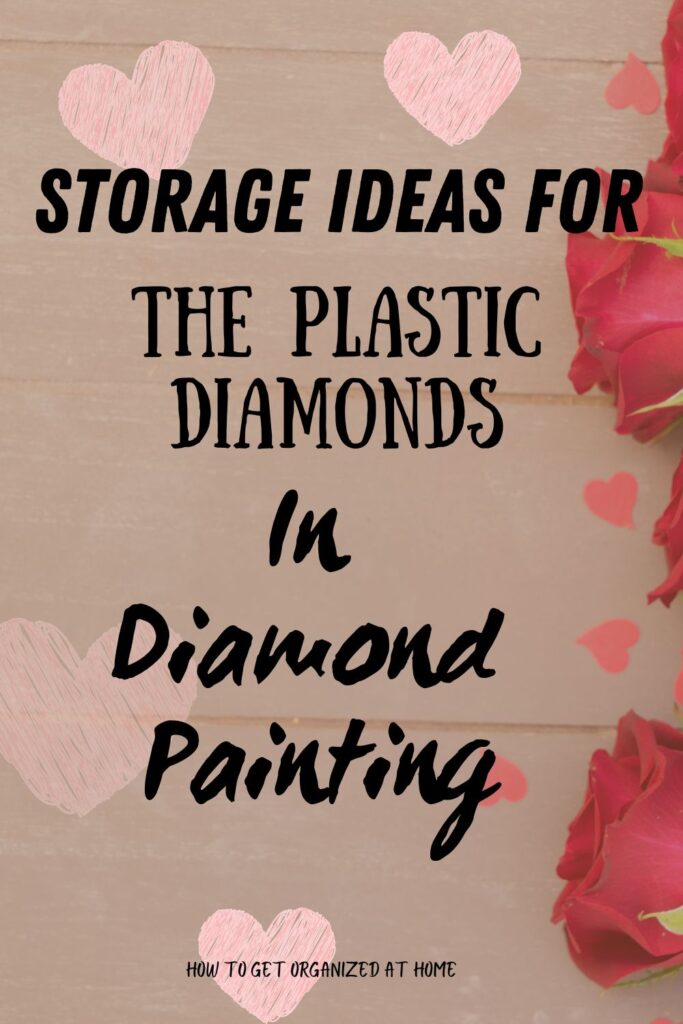 There are so many different colors, you might be amazed at just how many diamonds you need for creating these pictures but there is a lot!
Storing them correctly so you can find the ones you need it's essential that you label each and every container.
Diamond Painting Storage Options For Valentine's Day
So many to choose from, let's look at some of the options available and where you can purchase them from.
As an Amazon Associate and member of other affiliate programs, I earn from qualifying purchases.
Stackable storage drawer, simply amazing, I have some of these and I love them!
I have the smaller version of this and I have to say it's really good but you do need to keep things labelled.
This is so cute and it's stackable which means this one will grow as your collection of diamonds grow.
There are 168 slots for diamonds over the 6 packs. The main difference is the size of the storage, these ae smaller but fatter meaning it's going to be easier to get the diamonds out if you have bigger fingers.
There are only 2 of the bigger containers in this selection, these are great for beginners who are unsure as to the amount of diamonds they are going to get!
Staying organized is hard but this painting tray is amazing and I really do think that not only does it look good but it has a practical side too.
I have the smaller storage case and I think it's great as not only does it have space for the diamonds but also the other tools you need.
This is similar to the pink one, but it is black and pink. So a more neutral color.
Photo Credit: www.artdot.com
Stylish and practical as it has space for the tools you need as well as the diamonds
Looking For More Resources For Gifts For Valentine's Day
Inspiration for Valentine's Day to make your gift buying easier and more enjoyable.