Why Home Management is Important For Caregivers
Caring for a loved one can be a challenging and rewarding experience. Home management is a critical component of caregiving, as it is important to ensure the health, safety, and comfort of the person being cared for as well as the carers.
Let's look at why home management is important for caregivers and how having systems in place can make the process of looking after someone easier.
Using these home management tips and ideas you can ensure that the person and the home are taken care of in the same manner that the person receiving the care wants.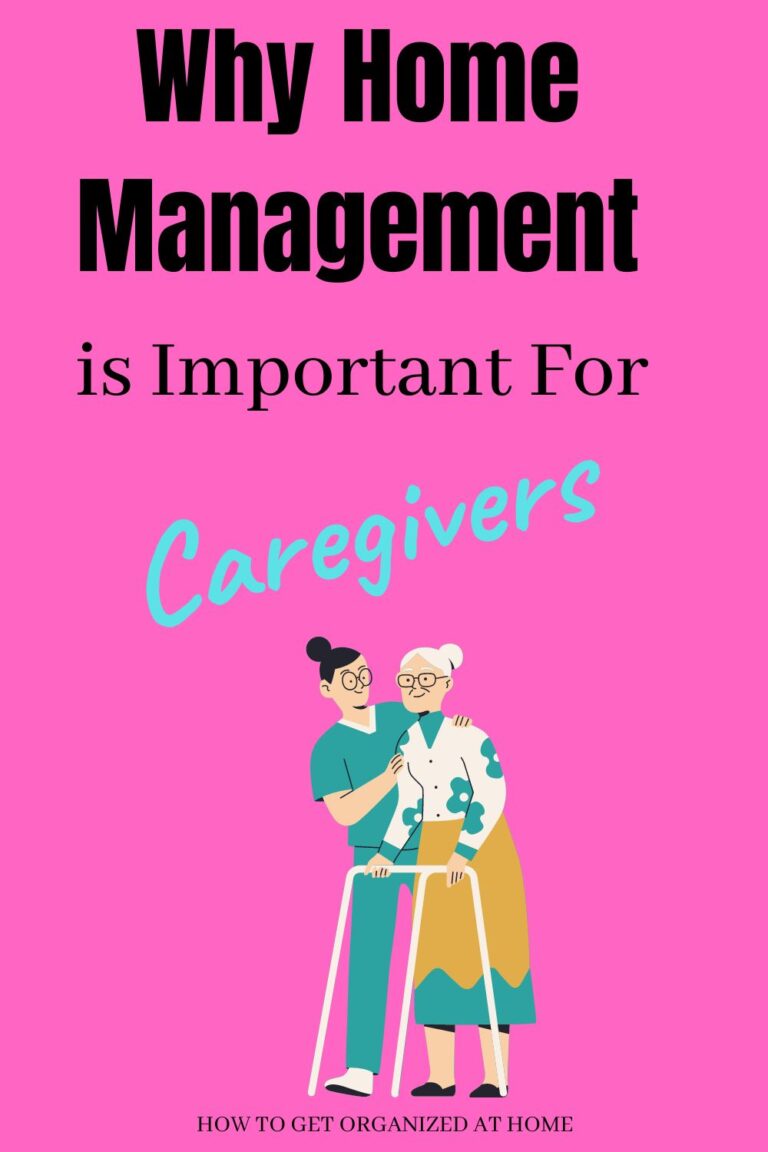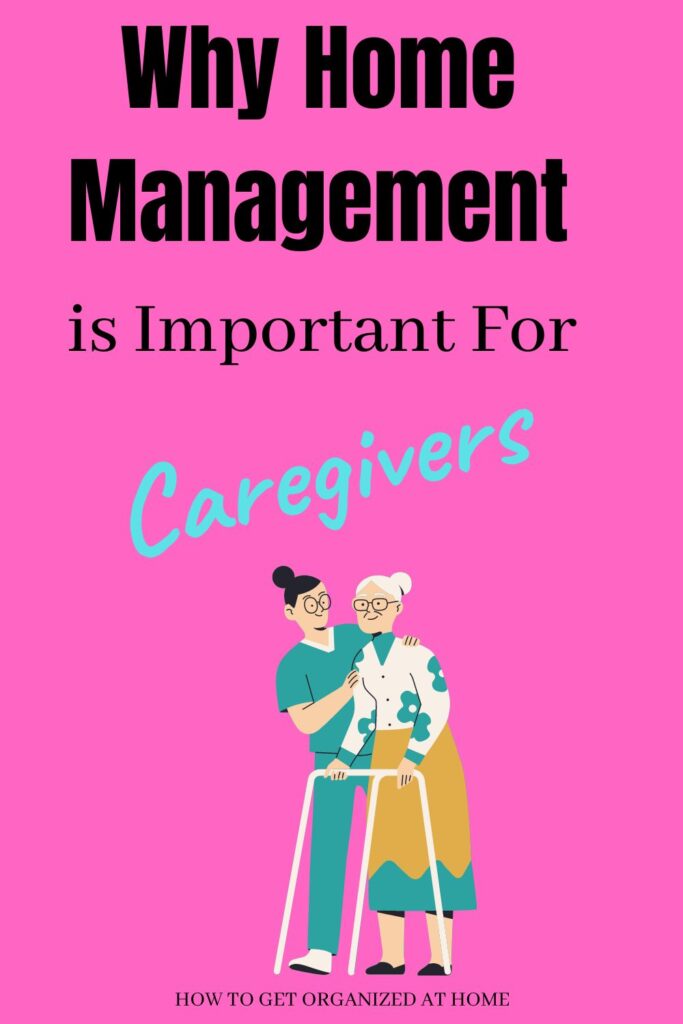 If you have to have any form of care in your own home. having systems in place that allows you to have a say in the care you get will make you feel more at ease and can help reduce the stress of needing care in the first place.
Assessing The Home For Safety Concerns
As with any potential visitors to your home, you need to ensure they are safe when inside your home.
Having these records available for all carers to be able to check that adequate procedures have been established to ensure that everyone is working on the same page.
Having your home management binder ready, and knowing when things need doing is going to make the process of running your home easier if you also need carers or if you are a carer for a family member.
Making running your home easier is the most important thing you can do to save time and worry less.
Home Management During Care
If you are looking after a family member and have carers coming into your home having systems in place that allow people to know what they need to do and when means everyone is working on the systems that are in place.
There is no miscommunication or tasks that get forgotten because they are all there in black and white in the home management binder.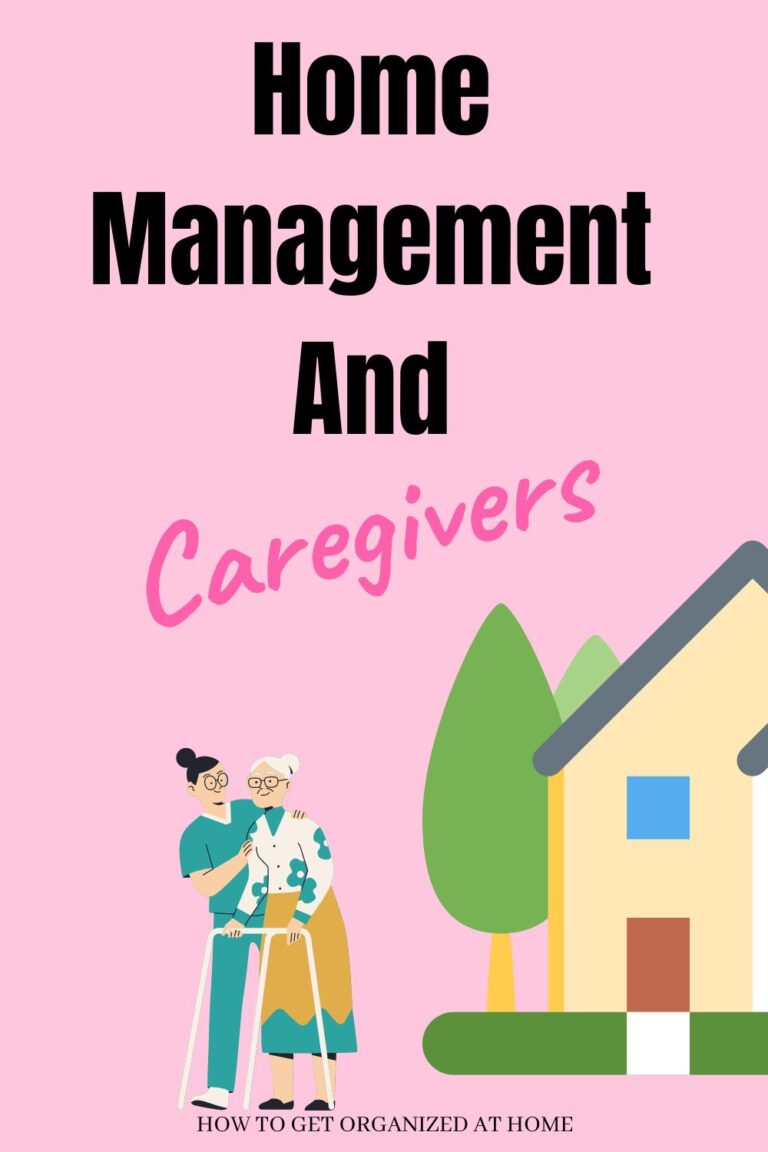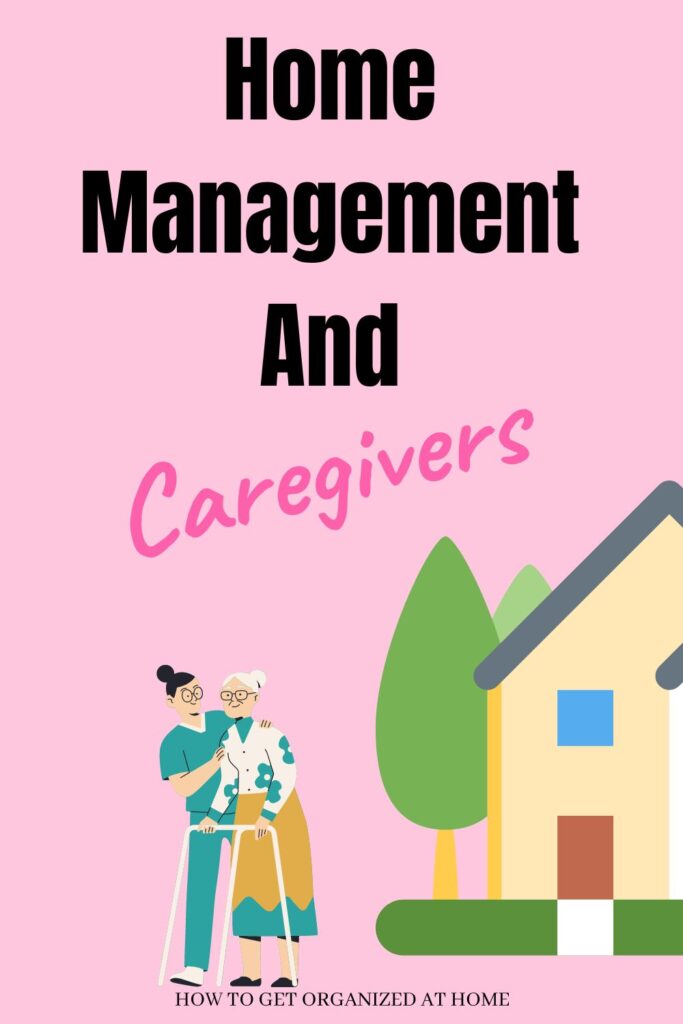 This is a great place to store the different numbers that you might need in case of an emergency.
Affiliate links are included for your convenience. (This means if you make a purchase after clicking a link I will earn a small commission which won't cost you a penny more!) Click here to read my full disclosure and privacy policy.
Resources You Might Need To Manage Your Home With Carers
Making the process as simple as possible is so important, here are some supplies that you can use to make that process easier.
Managing A Home With Multiple Careers
If there is more than one carer that comes into the home, ensuring they are doing the tasks they are supposed to do is important, but having this information together with all the home management means that it's all in one place and you don't need to have multiple files, just the one.
Even if you have a cleaner (they care for the home), having information so they can be contacted in case of an emergency, or perhaps you need to cancel.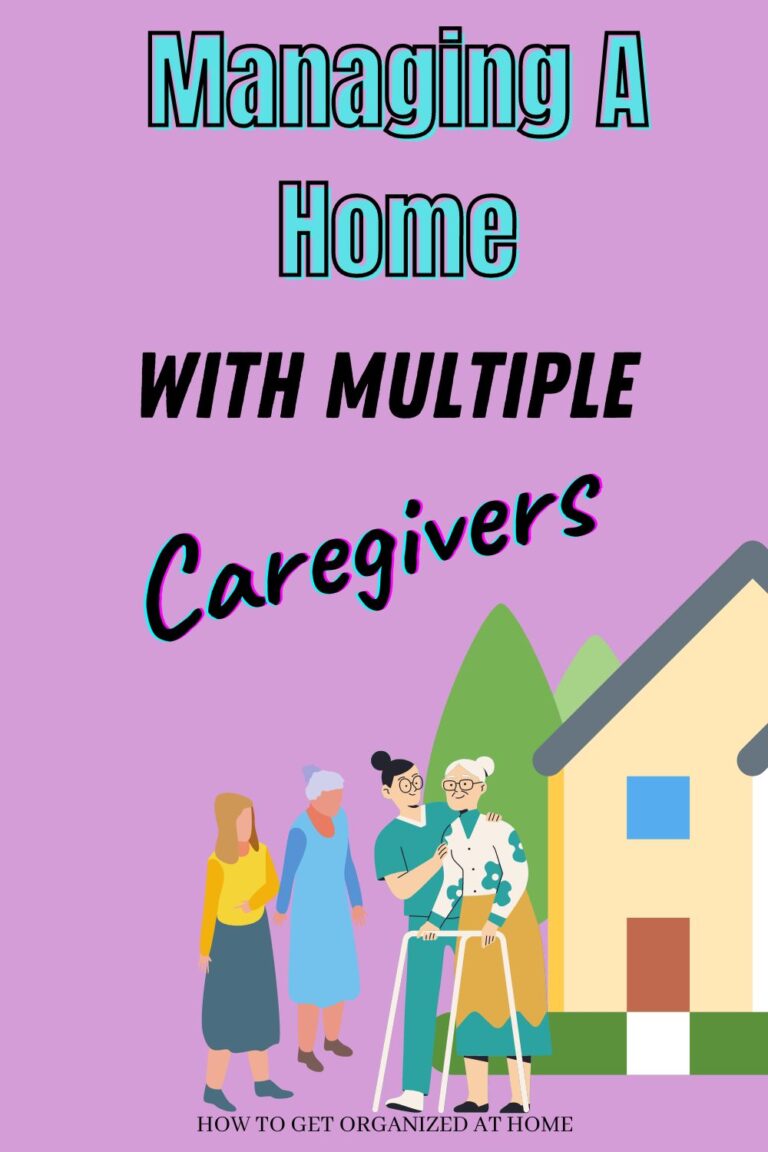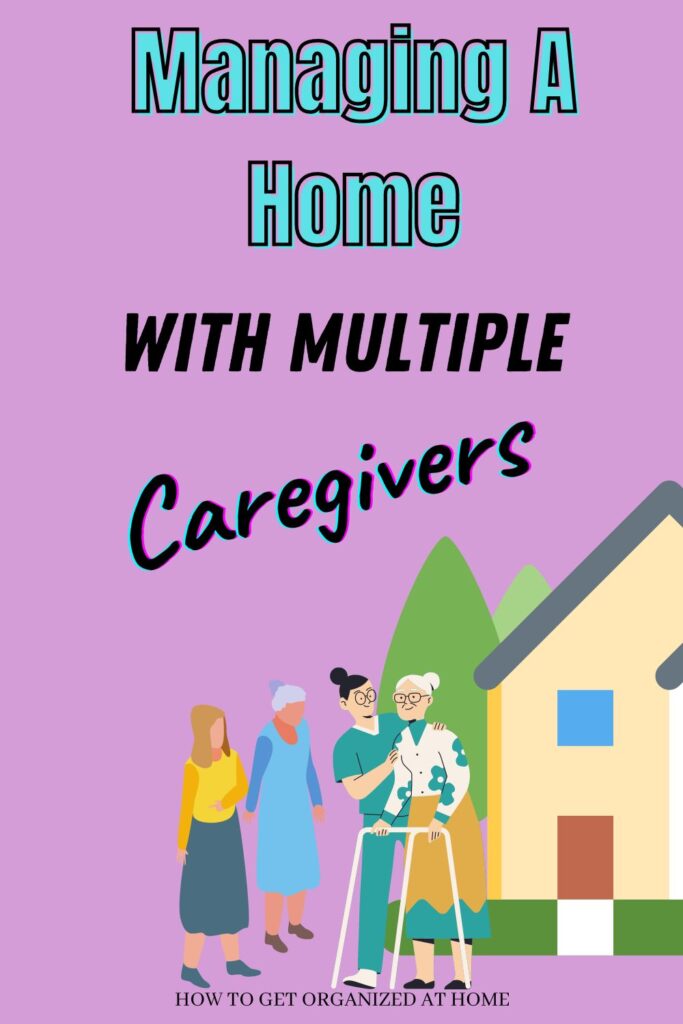 The person who is doing the caring might not have the details available, but there is a place where notes can be left telling the next career about what is happening makes communicating easier.
Communication makes running a home with multiple family members as well as carers makes for a smoother home life.
Establishing Routines And Systems
Having systems in place makes running your home easier, and having these systems noted down so carers know how to do things how you like them done.
So, not only will the systems help you but they will help those who come in and care for you or your home.
They too will be invested in your home management binder system and setup, they are there to help you, and doing it in a way that you like is so important to your own health and well-being but to theirs too.
Making your home and life a place that feels right to you is so important if you are being cared for or if you are caring for someone else.
Make Sure Your Home Is Organized Before Having Home Help
When it comes to having carers in your home, whether they are cooking meals, cleaning up, or looking after someone the most important thing you can do for them is to be organized.
Having an organized home will mean that you are setting up those carers for success. They will be able to find things more easily and they will know where to return them when they have finished the task at hand.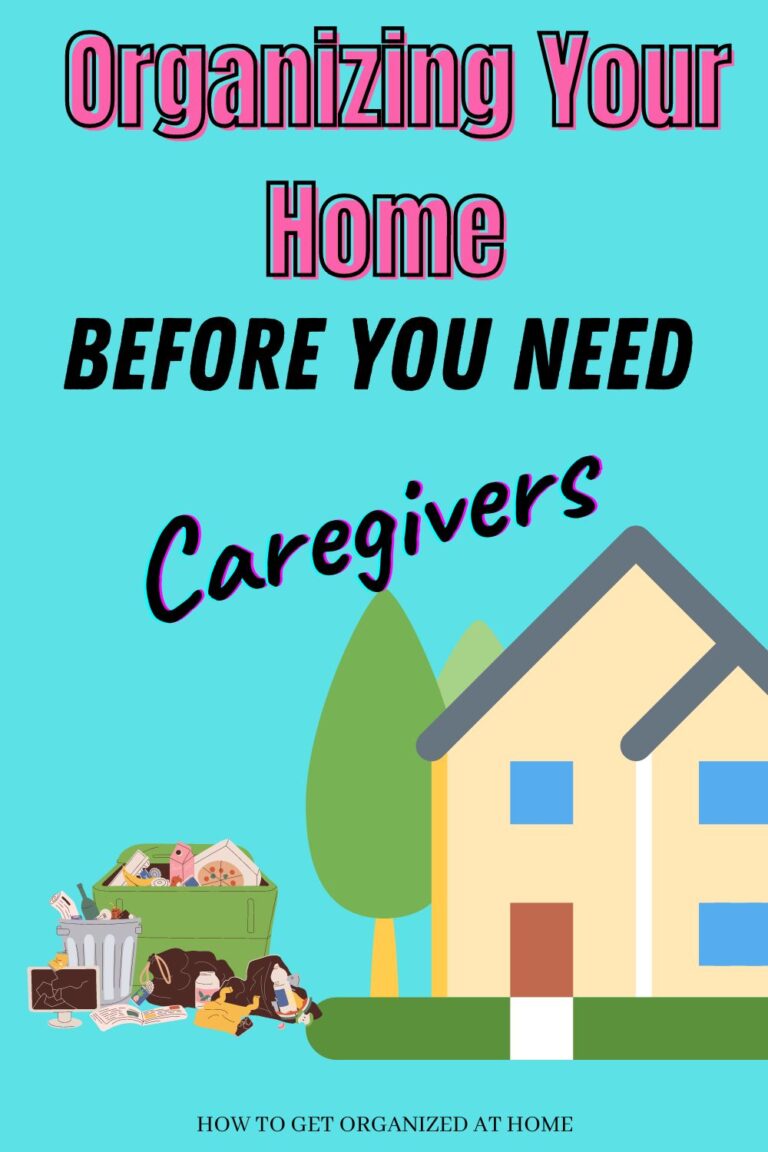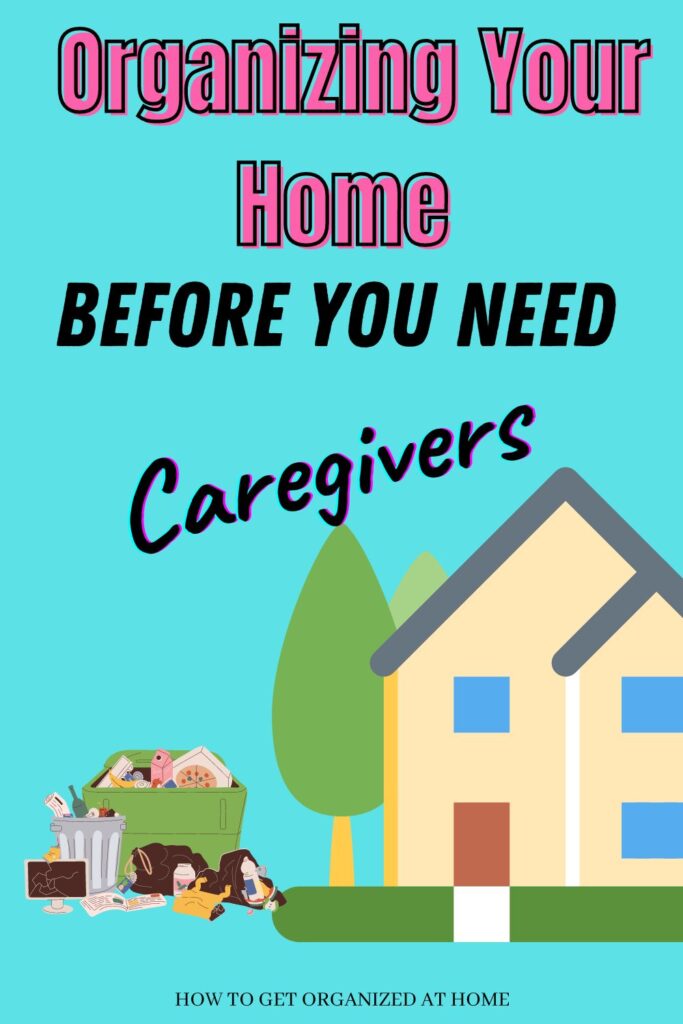 Having systems for organizing cupboards when more supplies turn up this way you will able to find things and so will all the carers that come into your home.
More Resources To Help Your Home Management Journey
When it comes to managing your home, whether you have help or not these articles are going to help you become more organized and make life easier for you.