Try these spring cleaning tips to get your house sparkling without the stress!
Do you worry that you don't have the right tools when it comes to cleaning?
Cleaning isn't difficult and you don't need a lot of expensive tools and chemicals to ensure your home is clean, follow these simple steps and you will complete your spring clean quickly!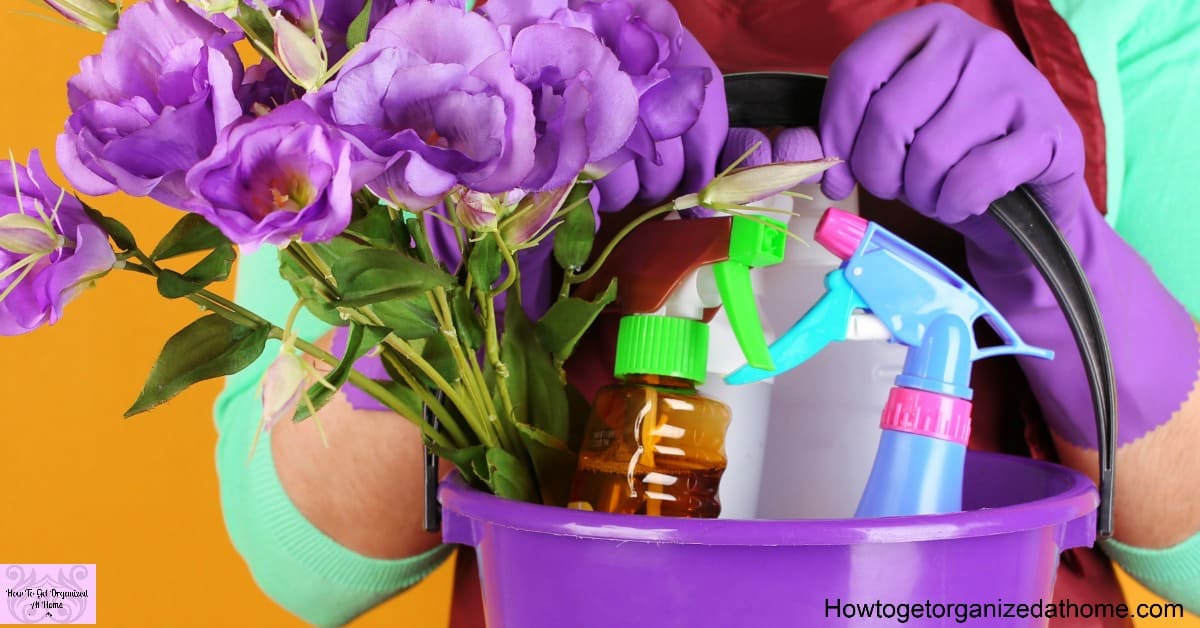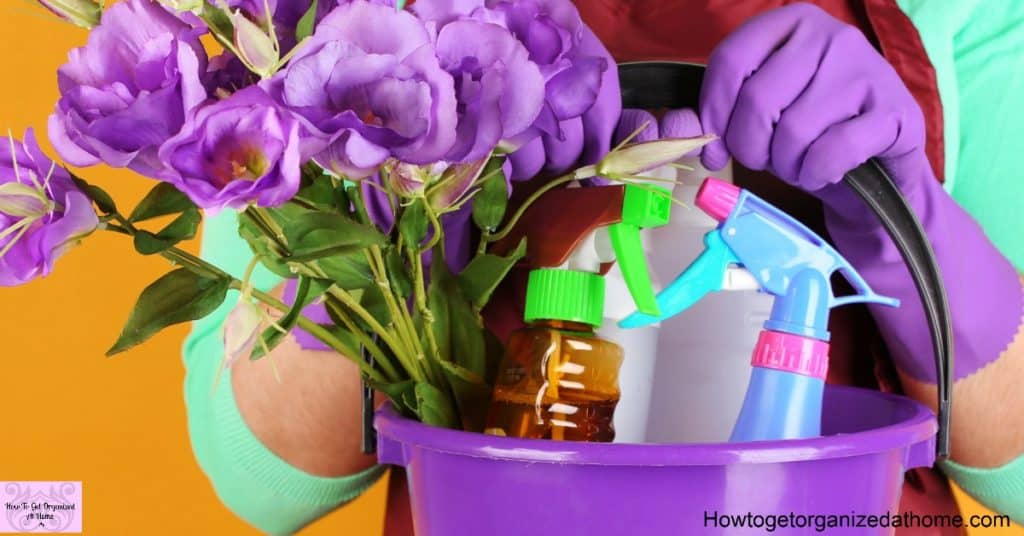 Related Articles:
Spring Cleaning Tips
There are simple ways to get your home clean and ready for spring without the hassle of needing expensive items that sometimes don't work as well as the product claims!
You need to look at what you are planning to clean and how to tackle those areas, you won't know what you need unless you know what needs doing!
Take the time to plan your spring cleaning session or sessions into your planner, without this you won't know how long you have and you won't ever get around to the actual cleaning!
What Is Spring Cleaning
If you are even slightly confused by the term spring cleaning don't panic, it's not something that you have to worry about, it's just a term related to a deep clean of your home in the spring.
This is often a great time to really tackle the cleaning, the winter is finally out of the way and a spring clean is a great way to just give your home a freshen up!
By doing a deep clean in the spring, it means that if you keep on top of your cleaning, you won't need to spend much time maintaining the clean home and you can start to enjoy the warmer summer months!
Operation Spring Clean
It's time to tackle the planning, what you need to do and when!
This is personal to you but give yourself plenty of time for each session! I like to have one-hour slots where I tackle the deep clean!
It means I can really dig in deep, but not too deep that I end up with a house totally turned upside down and looking worse than when I started! (Yes, I have done that!)
You need to know the what!
What you intend to clean!
My spring cleaning list:
Vacuum all mattresses

Vacuum all floors and moving furniture, (if I can)

Scrub out the oven

Clean the bathroom, including behind the sink, remove bath panels and clean these, clean the lights!

Clean the kitchen top to bottom

Clean each room, focusing on the items that receive the least attention normally

Clean all the windows, inside and out including all the plastic too!

Sweep out the garage and give a quick tidy up

Wash the dog crates outside with hot soapy water

Wash down walls
While doing the cleaning I make notes of any repairs that need doing, this way I can plan any decorating tasks for the rest of the year!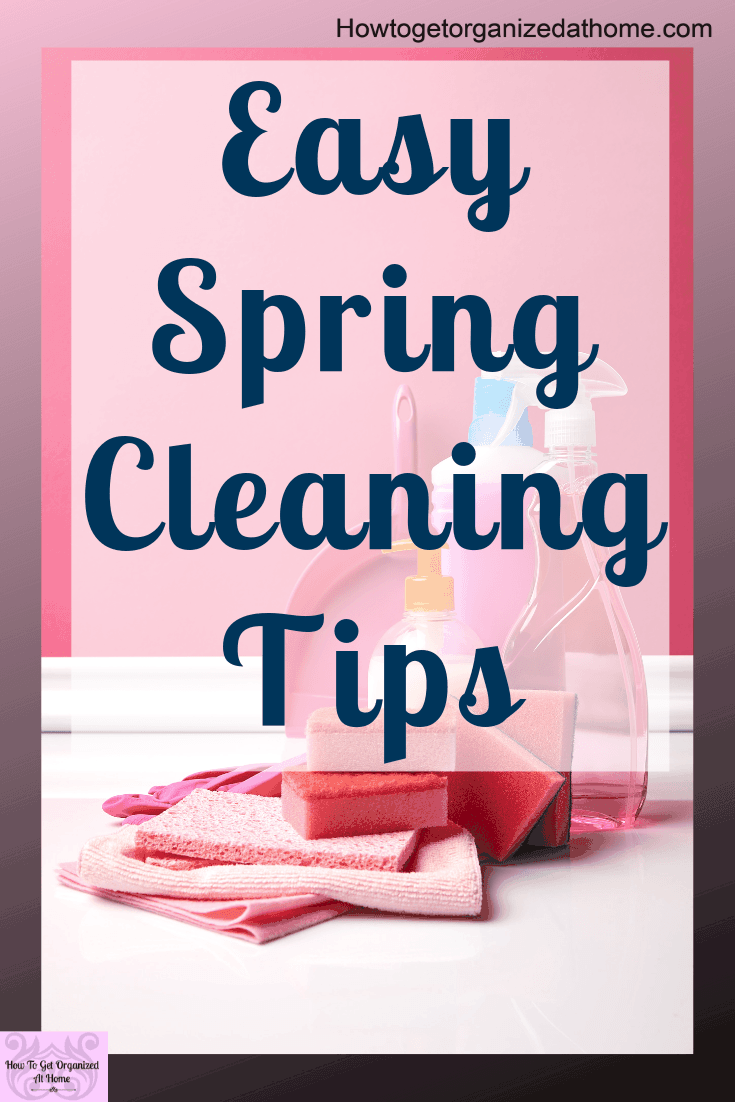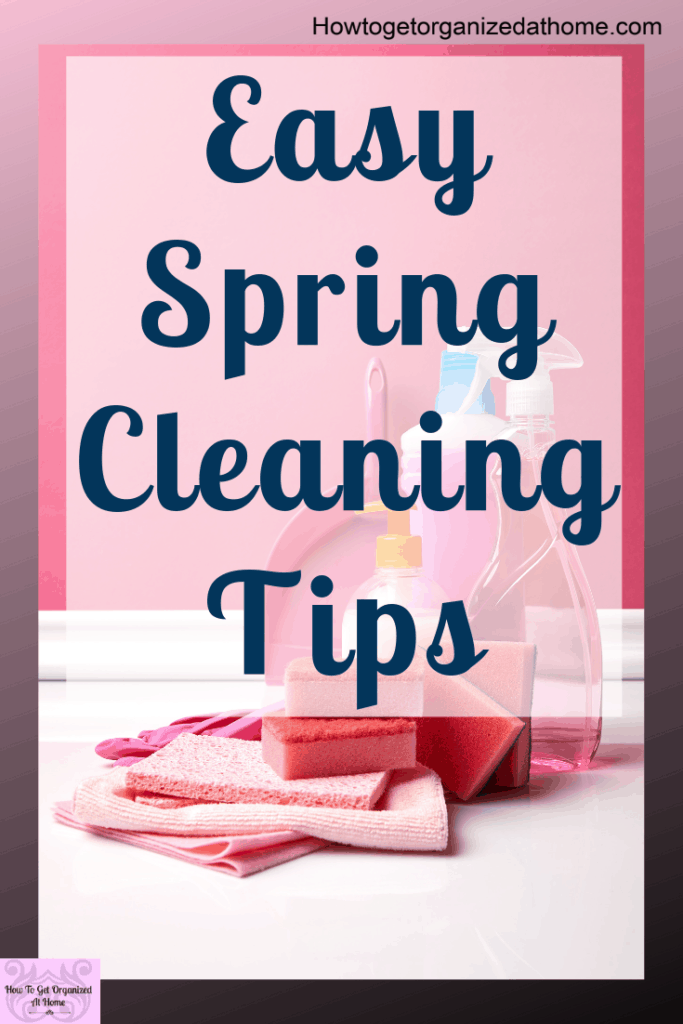 Tips For Spring Cleaning
When it comes to cleaning your home, do you want the quick and easy way or do you want the products that really clean your home without pumping it full of chemicals at the same time?
It isn't always an easy choice, we're bombarded with cleaning products on the supermarket shelves and no real understanding of how they work!
How many times have you squirted a new cleaner on a surface and hoped it will clean a mess without reading the instructions on the container?
The simple answer is to read the instructions carefully, but seriously how many people actually do that?
Understanding how to clean your home and the products to use is important, without this knowledge you could buy every cleaner on the shelf and still have no idea what to do!
Work out the tools you need, including the cleaning products and stick to those items, don't buy more until you've tried it if you don't like it try returning the item!
It will save you having a store cupboard full of cleaners you don't like!
Affiliate links are included for your convenience. (Which means if you make a purchase after clicking a link I will earn a small commission which won't cost you a penny more!) Click here to read my full disclosure and privacy policy.
An important cleaning tool is your vacuum cleaner, I have a Shark vacuum and I love the power and how well it cleans my home! You have to remember to clean it too! A dirt vacuum isn't going to clean your home!

Microfiber cloths are a must, they are great for cleaning and polishing all surfaces and no matter the cleaning product you are using, warm water and soap or expensive cleaning products, the better the cloth, the better things get cleaned!

A new addition to my cleaning supplies is a grout brush, I thought I would give one a go and I'm hooked! It is amazing and I really love how it can help with those tough to clean spaces too!

I love white vinegar as a cleaner, I dilute mine with water, and I use this to clean most of my house with! I use it for furniture, I just have a dry microfiber cloth which I dry any surface to make sure that there is nothing left behind and it works!

A broom is essential, it allows you to quickly tackle some areas of your home, it isn't something you need to plug-in and it is effective too!
There is little point in having a pile of fancy cleaning tools if you never have time to use them, so make cleaning an important part of your routine!
Resources:
Are you fed up not knowing what you need to clean and when? Do you wish everyone was on the same cleaning schedule as you? Now you can – grab my cleaning printable pack to help you organize your cleaning schedule.
I never thought I would be a grout brush person but I love mine!
Have you thought about Amazon Prime, if you order a lot of things from Amazon it could save you money.
I love my Shark vacuum, it really does pick up a lot!
Simple Ways To Clean Your Home
Spring cleaning your home isn't difficult, however, it is finding the time and the motivation!
Yes, there are people who love to clean, who spend hours cleaning and scrubbing their homes.
The reality is finding a few minutes here or there and rushing to get as much done as possible in the shortest time frame!
Not necessarily because you hate cleaning, many people do, but because our lives are full, with so many other things that cleaning tends to get shoved to the bottom of our to-do lists!
You need to change your perspective on cleaning, thinking of it as a task that you hate or don't have time for will make it seem like a chore.
Instead, you need to think of cleaning as a way to make your life easier, more pleasant and something you deserve.
Putting cleaning at the top of your priorities, making it something you do first and you will change how you see cleaning and what it does for you and your home!
Spring cleaning is a great time to get ahead with the cleaning, you will love the way your house feels and by keeping on top of the cleaning it will give you more time for the things you enjoy!
Simple Is Often The Best
I like simple products that work!
The products I use work, they seem to work well and that is what is important to me!
I don't have a cleaning bucket because I really don't have that many cleaning supplies! I don't need to carry lots of different products all over my home!
[elementor-template id="21810″]
My daughter and husband both have allergies, so the fewer chemicals I expose them to, the better their health is!
The fewer chemicals I use around the home and the easier I make my cleaning it becomes a pleasure rather than a chore!
I plan my spring cleaning, I ensure I have everything I need and then I tackle the task!
You Will Love These