Are you fed up with people telling you that you don't clean properly or you worry that you think you are missing vital cleaning routines? Well, it is time to put that behind you and start realizing that as long as you are doing the basics, if you are happy with the result then you shouldn't feel bad about your home. After all, it is you and your family that live there and as long as you are all happy with the cleanliness then that is fine.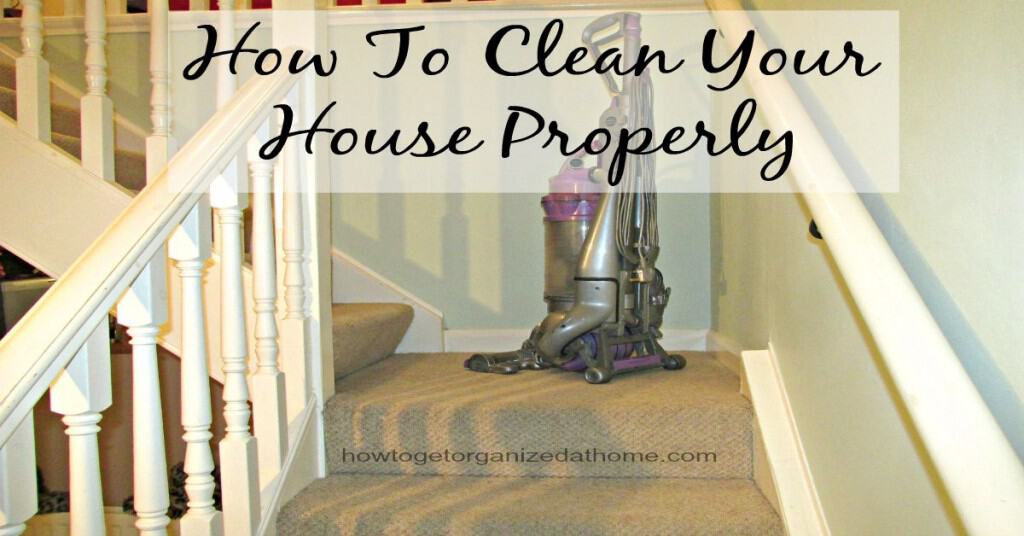 Affiliate links support How To Get Organized At Home
Clean Your House Properly
As with everything in life you mustn't compare yourself to others, this is where problems start. If you think that you don't do enough cleaning then by all means stop hoping for a magic formula, there isn't one, you just have to get cleaning.
However, if you think that you do all right, but compared to someone else you feel that your home isn't as clean as theirs doesn't matter, as long as you are happy with your clean. Some people clean more than others and this is OK, you shouldn't be made to feel that you have to clean more than you feel comfortable doing.
On the other hand, I am not suggesting that cleaning is something to take lightly. Cleaning is an important part of life and one that you should do on a regular basis. I am suggesting that you should do as much as to make your home clean and tidy, you don't have to go overboard if you have no desire to.
Understanding why you don't feel your home is clean is just as important as the cleaning. I have a perfectionist streak and I know that my home is never going to get to that standard, it has taken me a long time, but I am able to let some things go and that has helped, it means I am not constantly cleaning or feeling upset when someone doesn't tidy up after themselves.
The Tools To Clean House
You will need some basic supplies to get your home clean!
Vacuum is a great place to start, it keeps the floors clean
Microfibre cloths, awesome for many cleaning jobs around the home
Cleaning products, the choice of the products that you buy will depend on personal preference
The Secret To A Clean Home
Unfortunately, you won't like the secret, it isn't fun or inspiring!
It is as simple as that; you have to stop putting off tasks and just get into the habit of cleaning. The dust bunnies won't get up and hop out of your house, the washing won't jump into the machine by itself and the toilet won't suddenly clean itself either. Unless you have paid help you will need to do these tasks, as long as you are not living alone, it is possible to share out the chores with the others living at home. However, if you are not doing some of the cleaning as well, it is unfair to get upset if your children are following your example and not cleaning either.
It is important how you feel if your cleaning habits are good and you are getting the jobs done to your satisfaction what does it matter if it isn't perfect? If you want it perfect and you have the time, then nothing is stopping you, but if you are trying to do too much and get upset when something is not put away, then you might be doing more than you need to.
If you ask yourself, is your home clean. If you say yes, then stop and rest, you only have to clean until it is good enough for you and your family.
What is your best tips to clean your house properly? Comment below!
Therefore, I think it is important that you are in control of your own cleaning.  Don't worry about the next person just worry about your own home and how you choose to clean. If you are happy with the cleanliness then that is all that should matter.
Looking for more articles on cleaning? 18 Reasons Why You Need To Clean is a great place to start!