Organize Christmas Storage Boxes With Labels
Do you find yourself dreading the Christmas season because of how chaotic it is?
One way to help make things run smoothly is by taking the time to organize your holiday storage boxes. But you can go one step further and organize Christmas storage boxes with labels.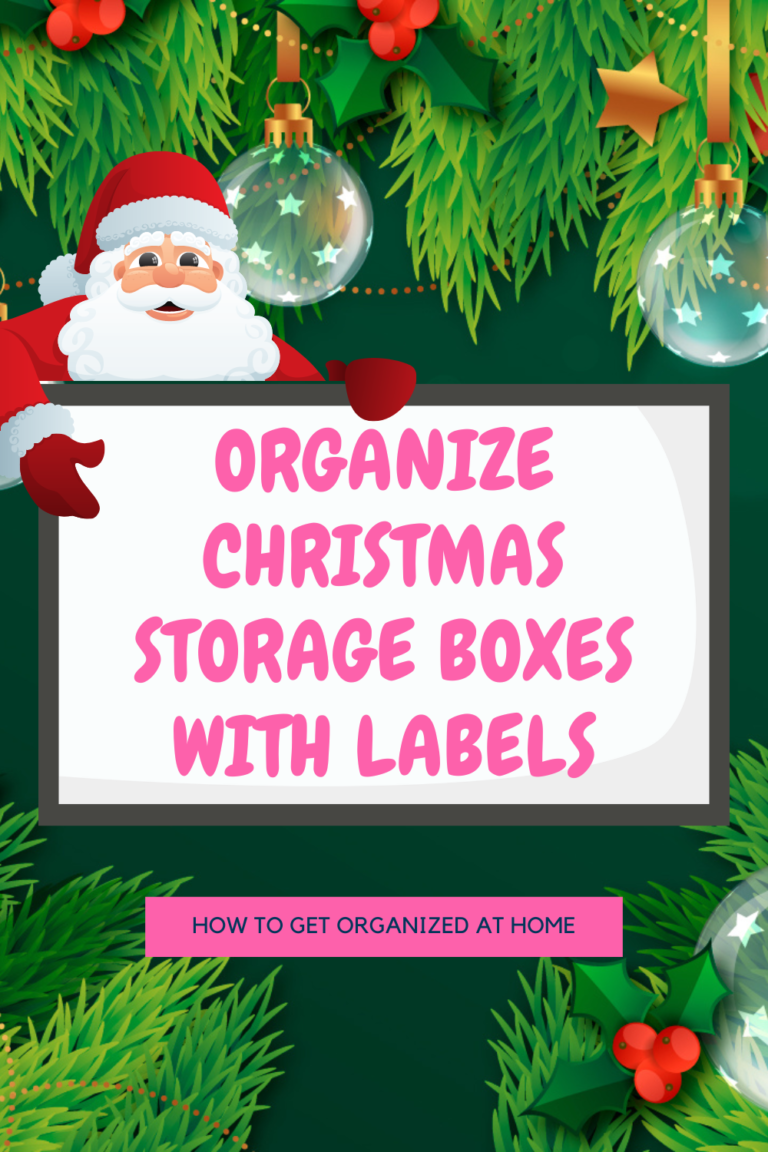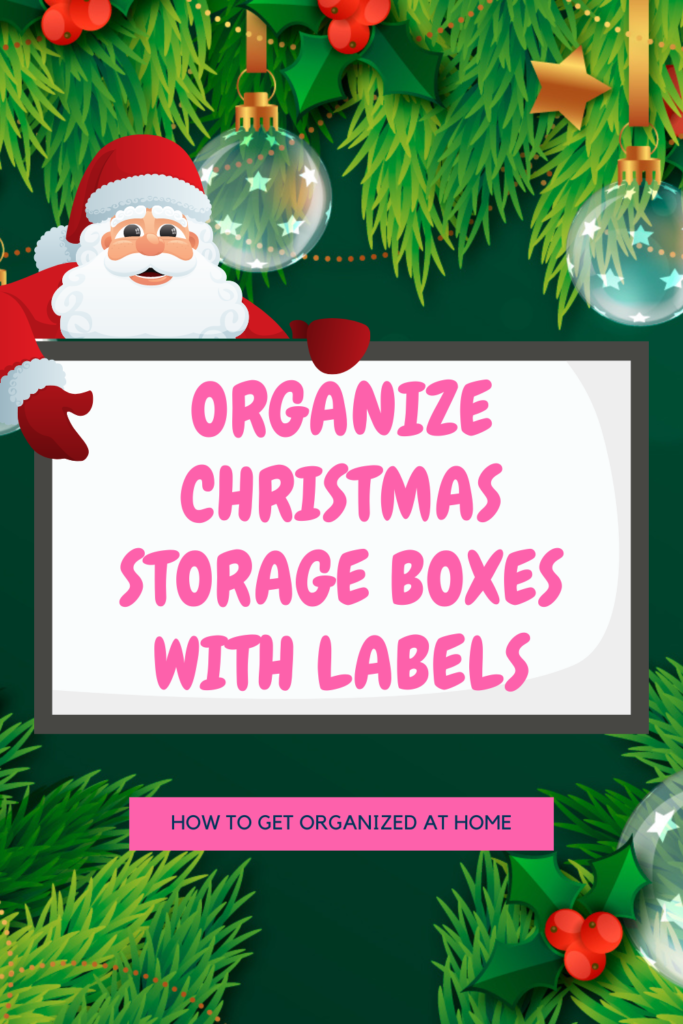 This may seem like a daunting task, but trust me, it's worth it!
Not only will you be able to find everything you need easily, but labeling each box will also help keep your family members on track. Here are a few Christmas organization tips to get you started…
Label Every Storage Box With A Specific Category (e.g. ornaments, lights, wrapping paper)
It's that time of year again when the holidays are just around the corner.
For many people, this means pulling out all the stops to get their homes ready for guests.
One of the most important things to do is to Organize Christmas storage boxes.
This can be a daunting task, but it is crucial in order to make sure everything is ready for the big day.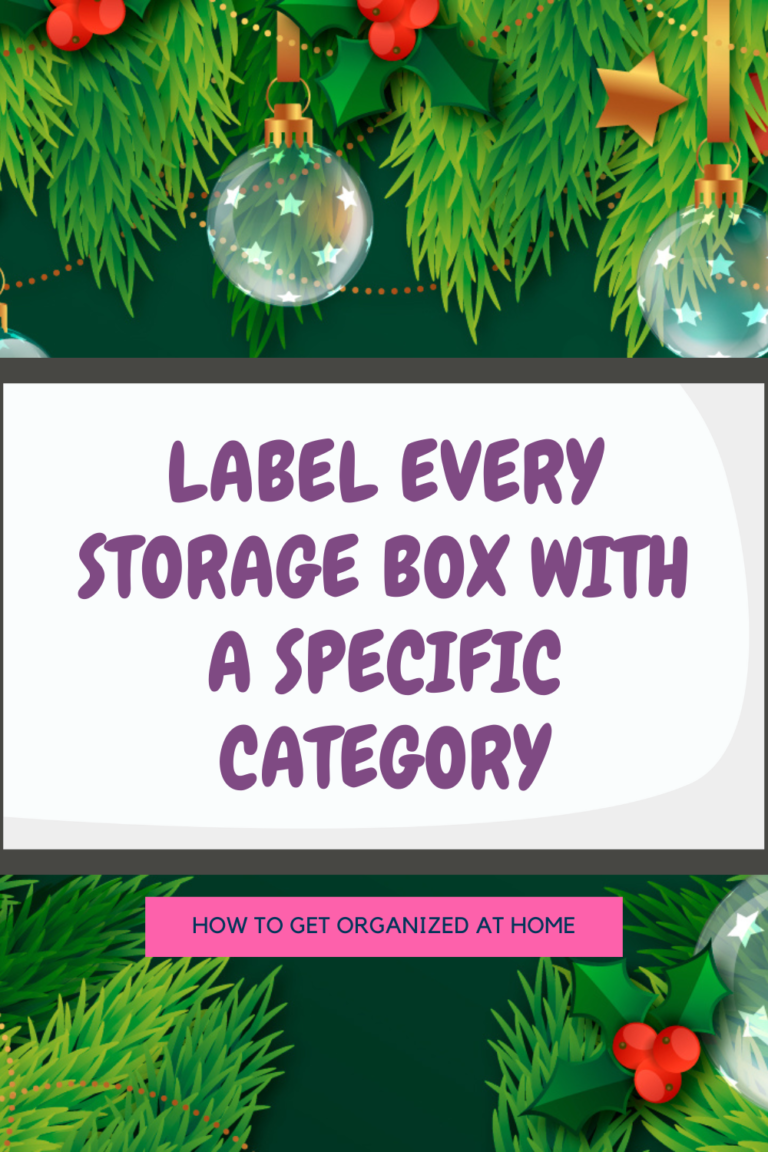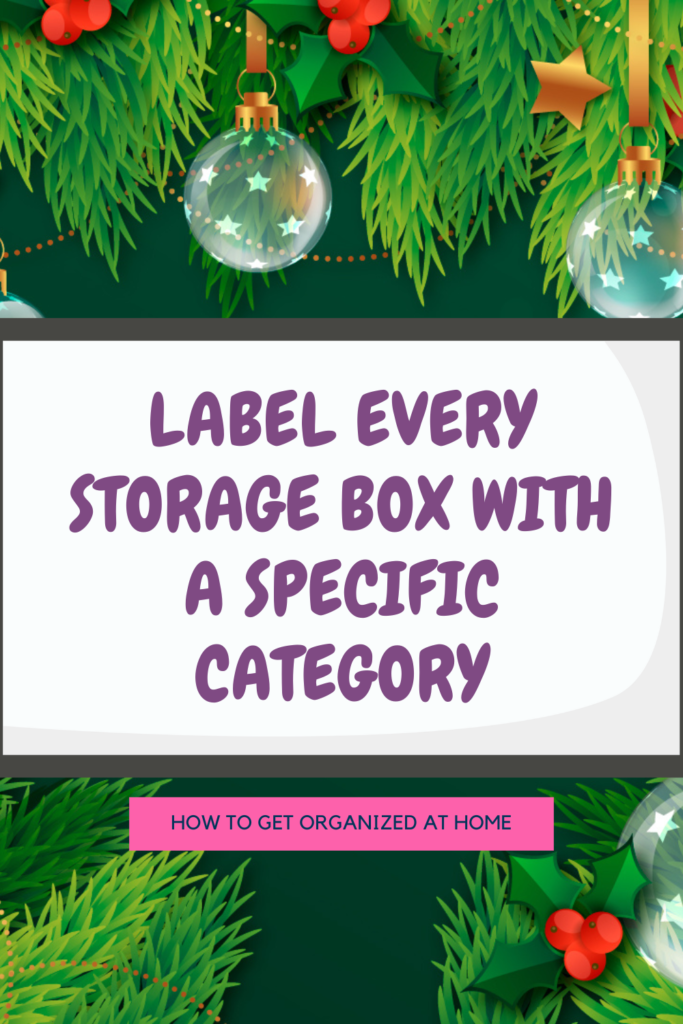 Affiliate links are included for your convenience. (This means if you make a purchase after clicking a link I will earn a small commission which won't cost you a penny more!) Click here to read my full disclosure and privacy policy.
The first step is to label every storage box with a specific category.
This could include items such as decorations, dishes, table linens, and so on.
By doing this, you will be able to quickly and easily find everything you need when it comes time to set up for the holidays.
In addition, it will help to keep your storage area tidy and organized throughout the year. So take the time to label your storage boxes now and you'll be glad you did come holiday time.
Store Each Type Of Christmas Decoration In Its Own Box
Christmas decorations are one of the best parts of the holiday season. From glittering lights to festive wreaths, they help to bring the spirit of Christmas into your home.
However, if your decorations are not stored properly, they can quickly become tangled and damaged.
One way to prevent this is to store each type of decoration in its own box. For example, place all of your Christmas lights in one box, and your Christmas ornaments in another.
This will help to keep them organized and protected from damage. In addition, be sure to label each box so that you can easily find the decorations you need.
With a little planning, you can ensure that your Christmas decorations will be safe and sound for years to come.
Create An Inventory List Of Everything You're Storing So You Know What You Have
Christmas is a time for family, friends, and decorations.
If you're like most people, you have a box (or several boxes) of holiday decorations that you only break out once a year.
And while it's always fun to see what you've got stored away, it can also be overwhelming trying to keep track of everything.
That's why it's a good idea to create an inventory list of your holiday decorations. This way, you'll know exactly what you have on hand and where to find it when you need it.
To get started, simply go through your boxes of decorations and make a note of everything.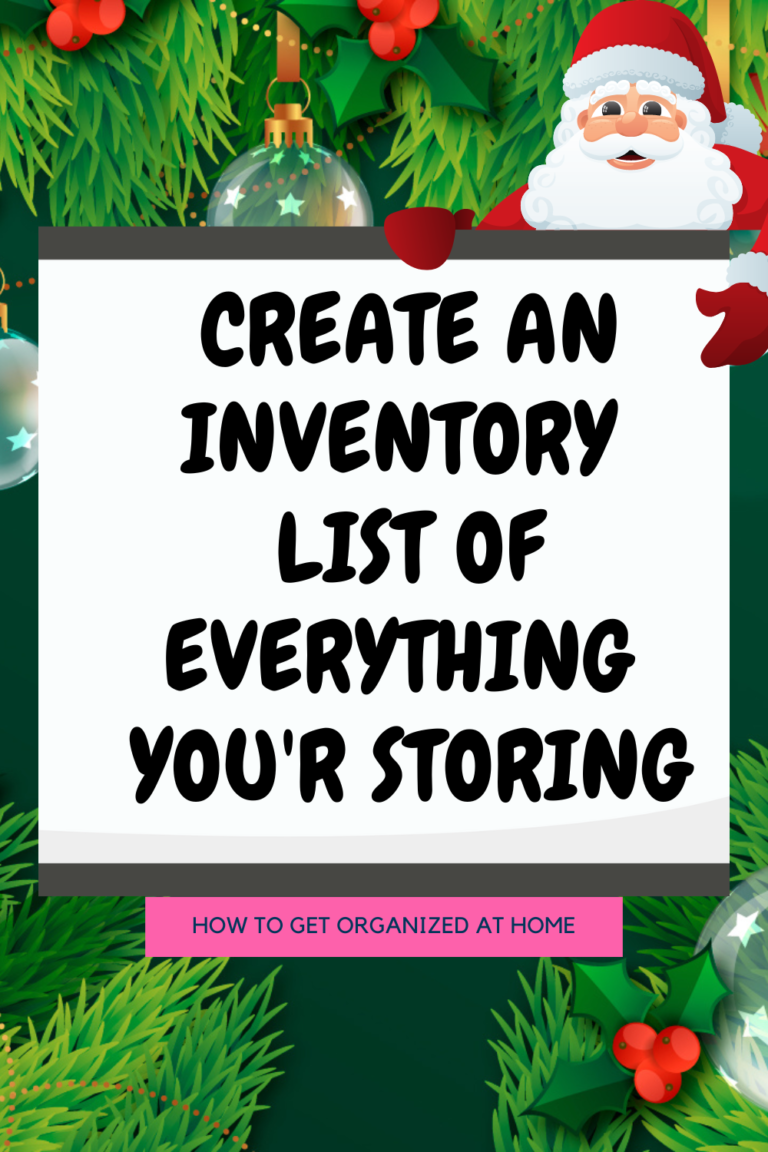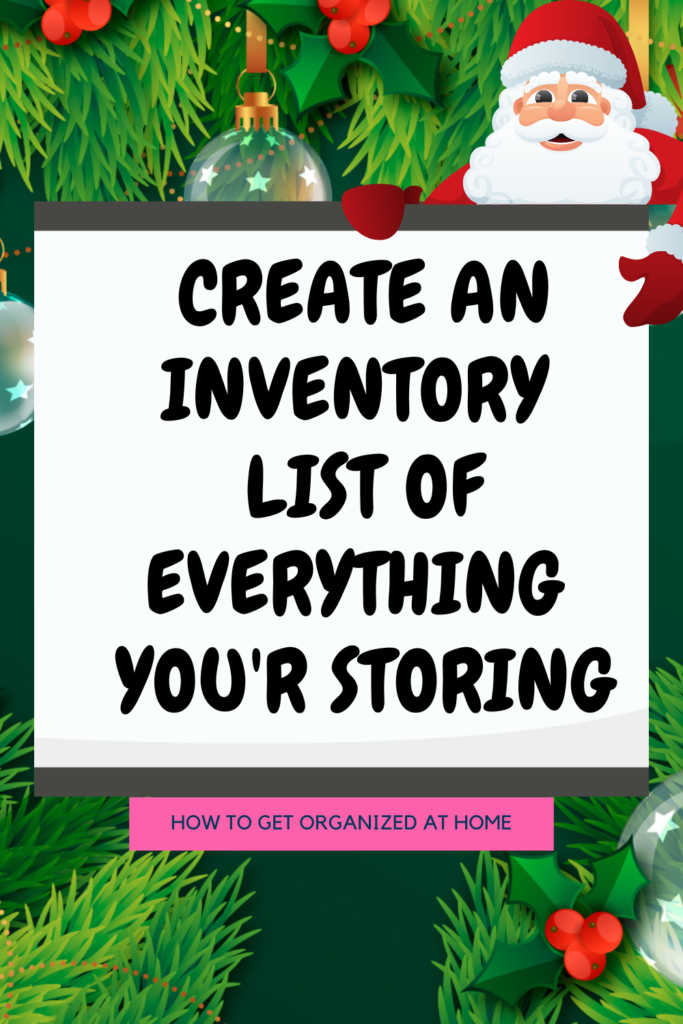 Be sure to include the quantity, so you don't run out of anything in the middle of decorating.
Once you've got your list, you can store it in your home binder so you always know exactly what you have on hand.
Create Labels For Storage Boxes
I've been gifted the Phomemo M220 label printer and I'm impressed. It can print bigger labels than most home labeling machines and this makes it perfect for labeling boxes for storage.
You do need an app to make the printer work but it's simple to use, if you have the D30 label maker already connected to the app it's fine. Turn on your M220 label printer and select it in the top right corner and you are good to go to create bigger labels.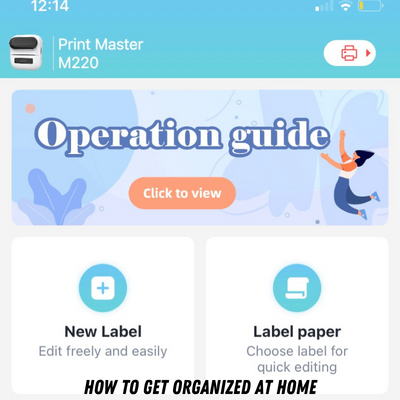 Then all you have to do is create, you can save the labels, and then print them when you are ready. It means you can work on creating labels when you have the time to get creative, and not when you need to be taking action.
These labels are a game changer in home organization and having labels of a decent size where you can create amazing labels and not have to think about the ink either as it's a thermal printer.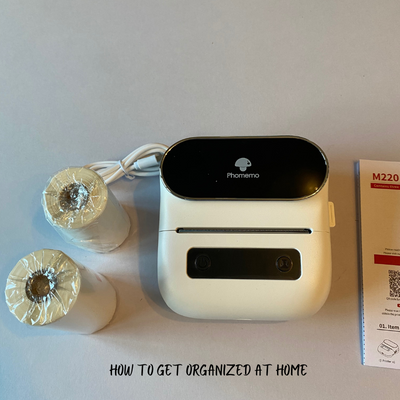 Because it's a thermal image you can't have color, unfortunately, it's just black and white.
You can even print images on these labels from photos you have on your phone, they are quite grainy, but it's a picture on a label that you have taken, I think it's amazing.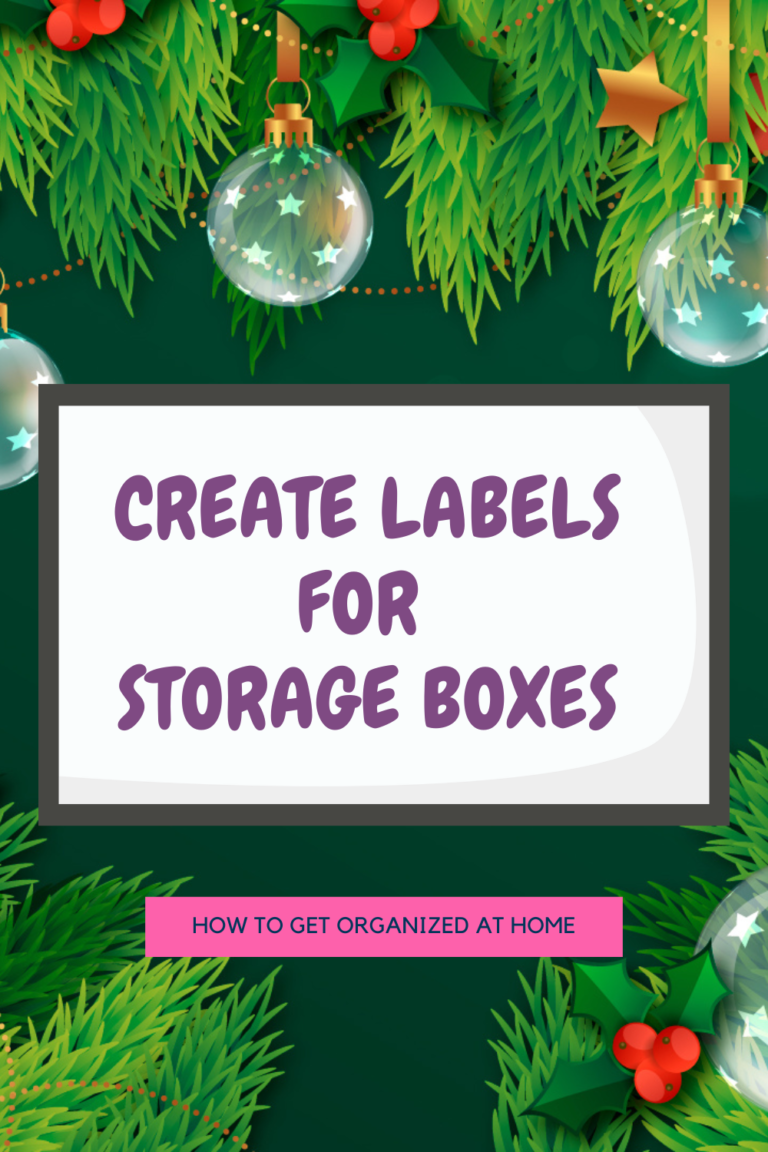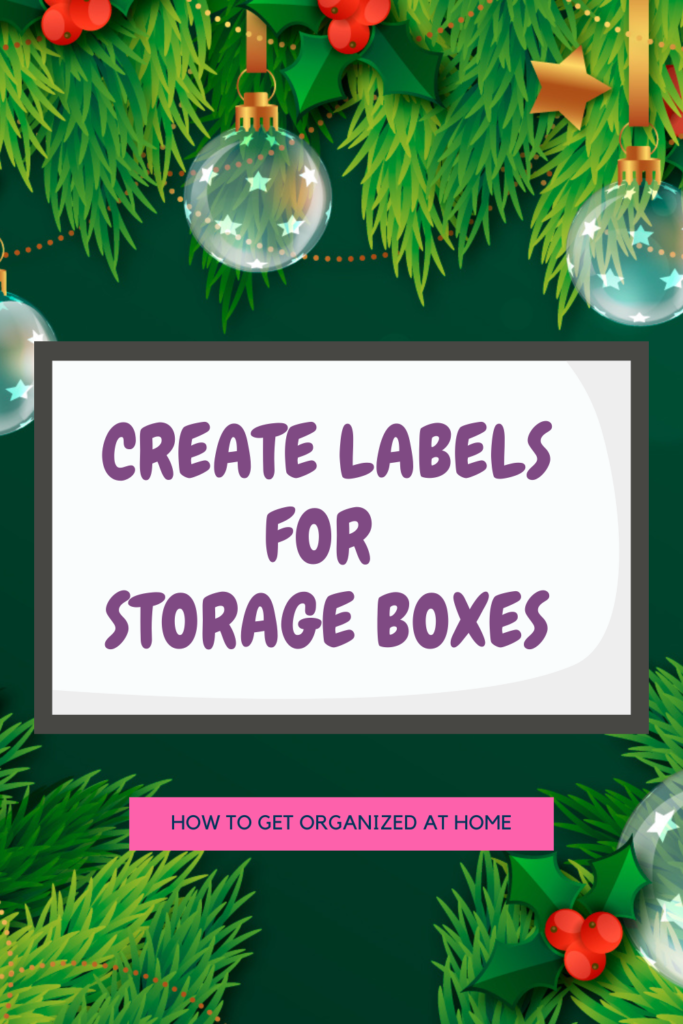 This is a more sophisticated printer as there is an electronic display, but it has enough information as to what you need. Like how much power and if it's shutting down.
Inspect All Your Decorations Before Putting Them Away
When the holidays are over, it's time to start taking down all the decorations.
But before you pack them away, it's important to do a quick inspection to make sure they're in good condition.
Check for any loose threads or missing pieces, and give them a gentle cleaning, I would use an ecloth for this, if necessary.
This will help to ensure that your decorations remain in good shape for next year.
It's also a good idea to keep an eye out for any new damage as you're taking them down.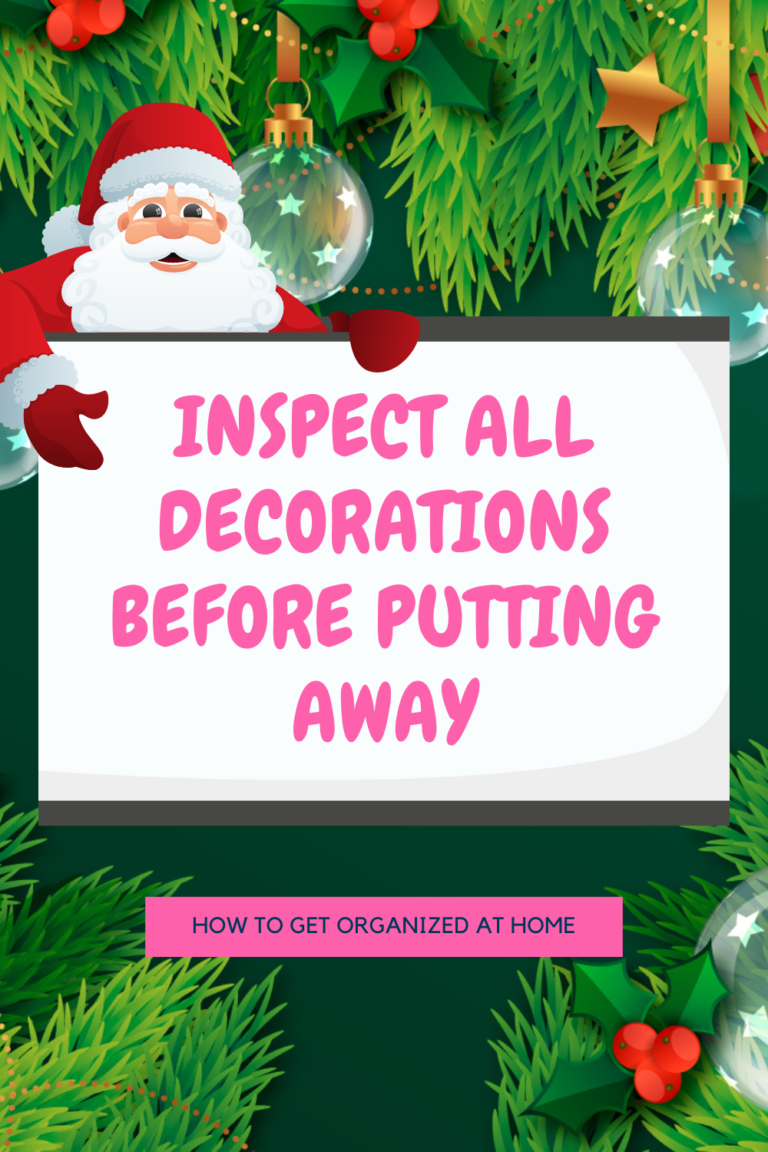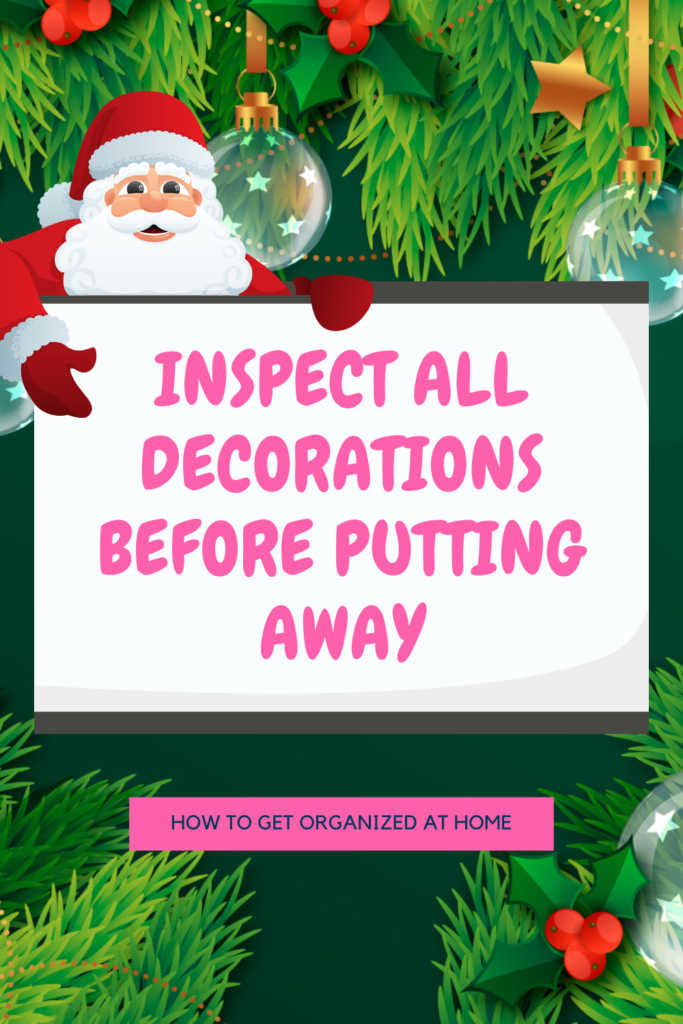 If you spot anything, make a note of it so you can either repair or replace the item before next year.
By taking a few minutes to inspect your decorations now, you can help ensure they'll be ready for another holiday season.
Wrap Fragile Ornaments In Bubble Wrap For Extra Protection
If you're like most people, you have a few special ornaments that you only bring out during the holidays.
Maybe it's a family heirloom or a delicate piece that you've had for years.
Whatever the reason, you want to make sure these items are well-protected when you're packing them away.
That's where bubble wrap comes in. Bubble wrap is great for protecting fragile items from bumps and scratches.
Just wrap each ornament in a layer of bubble wrap, being careful not to overdo it. You don't want the ornaments to be too tightly packed, as this can cause them to break.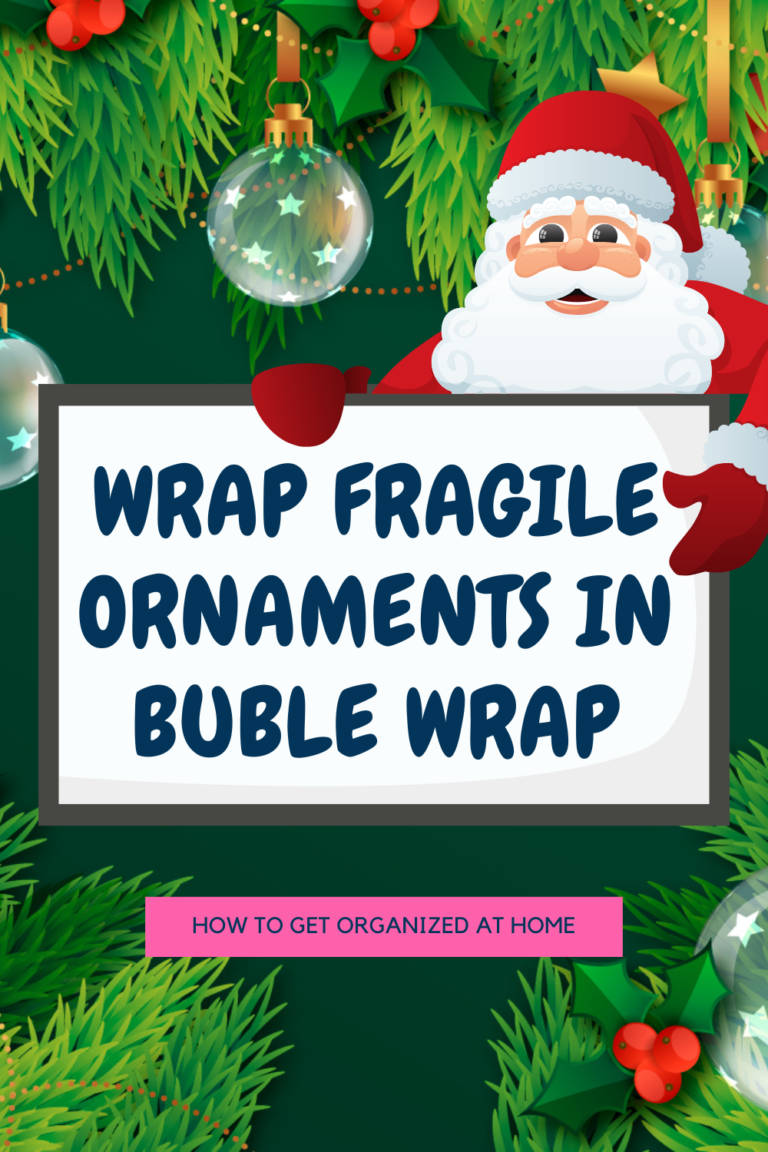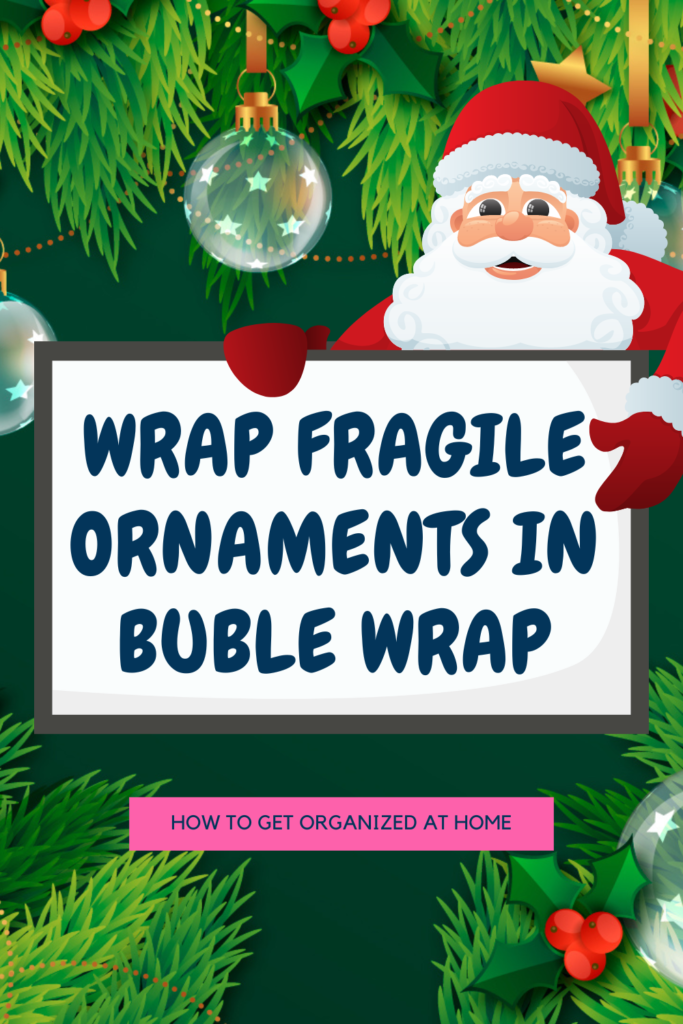 When you're finished, place the wrapped ornaments in a box or storage container and label them "fragile."
This will help ensure that your special items stay safe and sound until next year.
Place Heavier Items On The Bottom And Lighter Items On Top
One of the worst things that can happen when you're putting away your holiday decorations is to have everything come crashing down on you.
To avoid this, it's important to put heavier items on the bottom and lighter items on top.
This will help to keep everything stable and prevent any accidents.
Additionally, it's a good idea to take care not to overload the shelves or storage containers.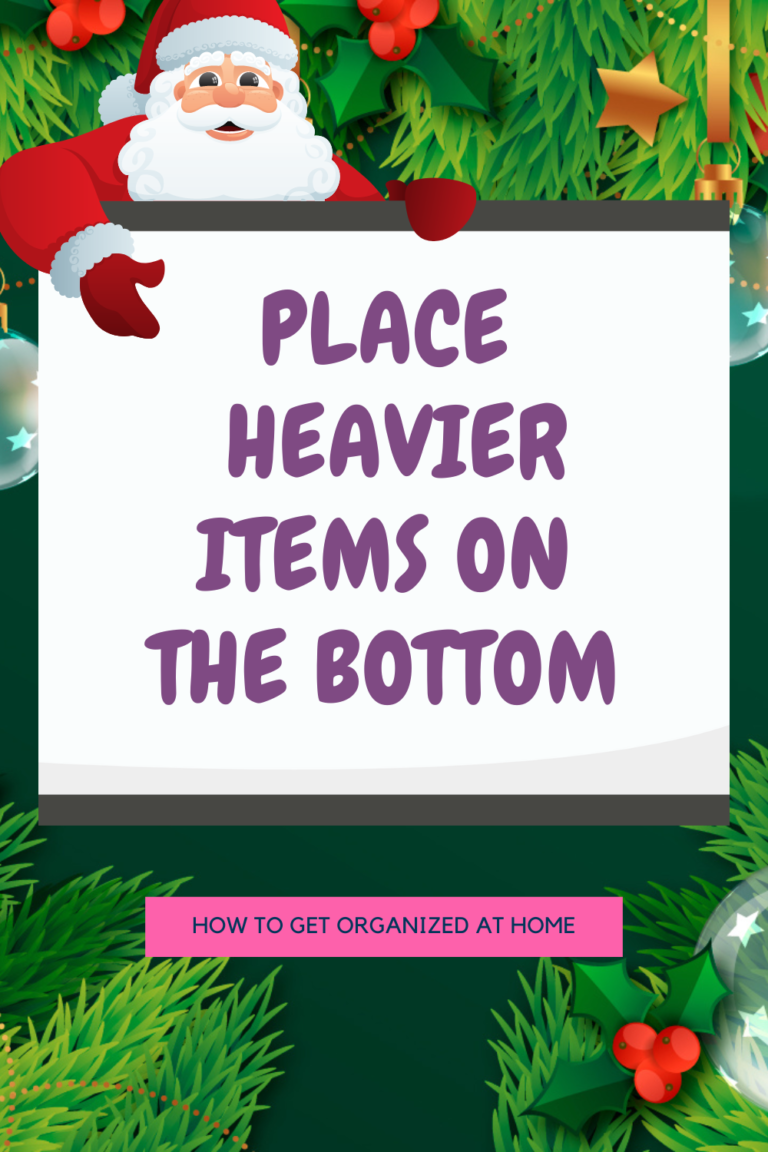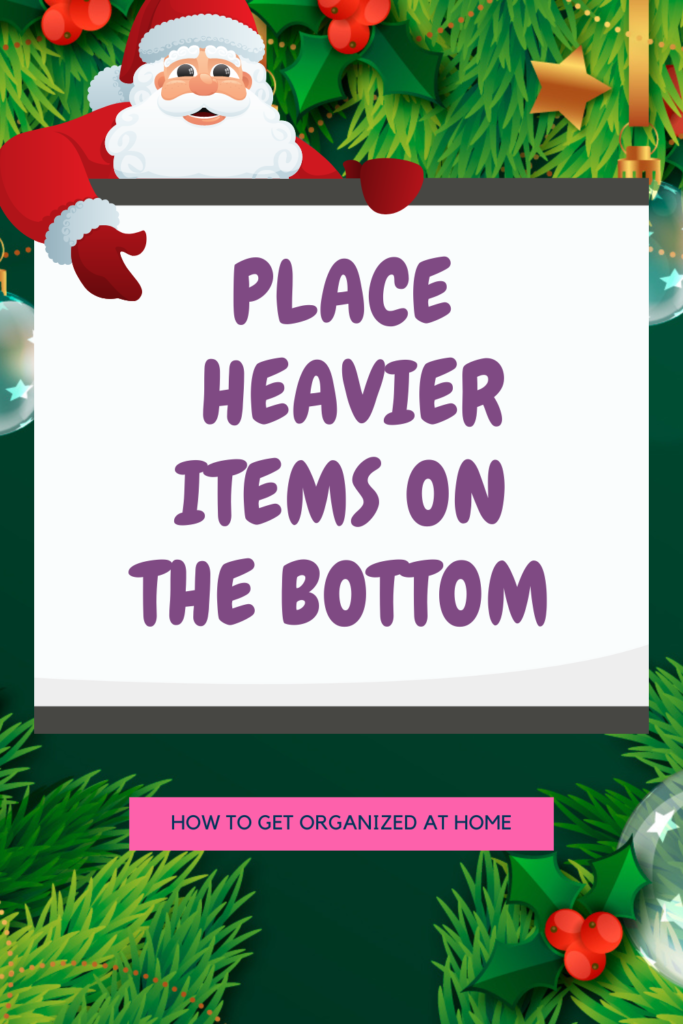 If possible, try to distribute the weight evenly so that everything stays securely in place.
By following these simple tips, you can help to ensure that your holiday decorations are put away safely and securely.
So there you have it – our foolproof guide to storing your Christmas decorations.
By following these simple tips, you can rest assured that everything will be safe and sound until next year.
And don't forget – if you need any help or advice along the way, feel free to reach out to us!
We would be happy to help make your holiday decorating as stress-free as possible. Merry Christmas and happy decorating!
Resources For Helping You Get Holiday Ready
At this time of the year, any help is going to have a positive impact on reducing the stress we put ourselves under. Check out my list below: