How To Deal With Christmas Organizing After The Holidays
When it comes to the New Year and Christmas is finally over now's the time to deal with the clutter that comes with the holidays. But how do you deal with Christmas organizing, post holiday?
The holiday season is overwhelming and often difficult to manage normal life with all the other items you need to do.
However, having a plan and knowing where to start will help you get your home back to order in no time at all.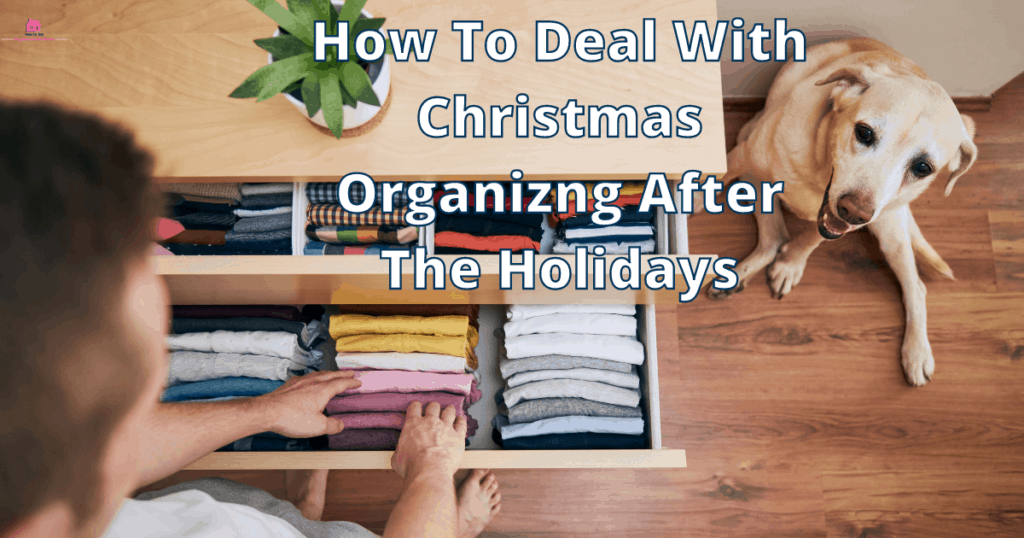 Related Articles
What Should I Do With Christmas Clutter?
The first thing you need to do is come up with a plan of attack.
You need to know what needs doing and you need to have the time to do the tasks too.
Just because the holidays are over doesn't mean there is nothing to do, normal life has to continue so finding the time to tackle the Christmas clutter is important.
Plan it into your daily schedule, try breaking it up into smaller items so you are not tackling it all in one go. This for me, is so overwhelming and I always forget something too.
Once the clutter is gone, don't forget that you will need to schedule in a deeper clean to get rid of the final reminders of the holiday season that always appears on the floor.
After Christmas Organizing Tips
It's always good to get your home feeling like a home again and not having lots of stuff just laying around .
Here are just some of the tasks you might need to do:
Rubbish, let's get all that needs to go collected up and thrown away. If there are items that can be recycled this is good too
Start putting away the decorations ready for next year
Finding homes for the new items
Getting rid of anything you no longer want or need
Collect together items that need to be returned
Be thankful for everything you got
As with everything in life you need to find the time to do the things that are most important to you and your family as well as the items that you really hate doing.
Often, getting organized after the holidays is one of those items you either love or hate.
Let's Clear Out The Trash
The easiest part of the process is getting all the items that need to go into the bin out of our homes.
The boxes that you don't need, the packaging that gets in the way, anything that you can see that belongs in the bin needs to go.
Don't forget if you can recycle some of these items it is a good idea to have a go at this, but don't worry if you can't get it perfect.
There are so many different items it can get confusing as what can be recycled and what can't.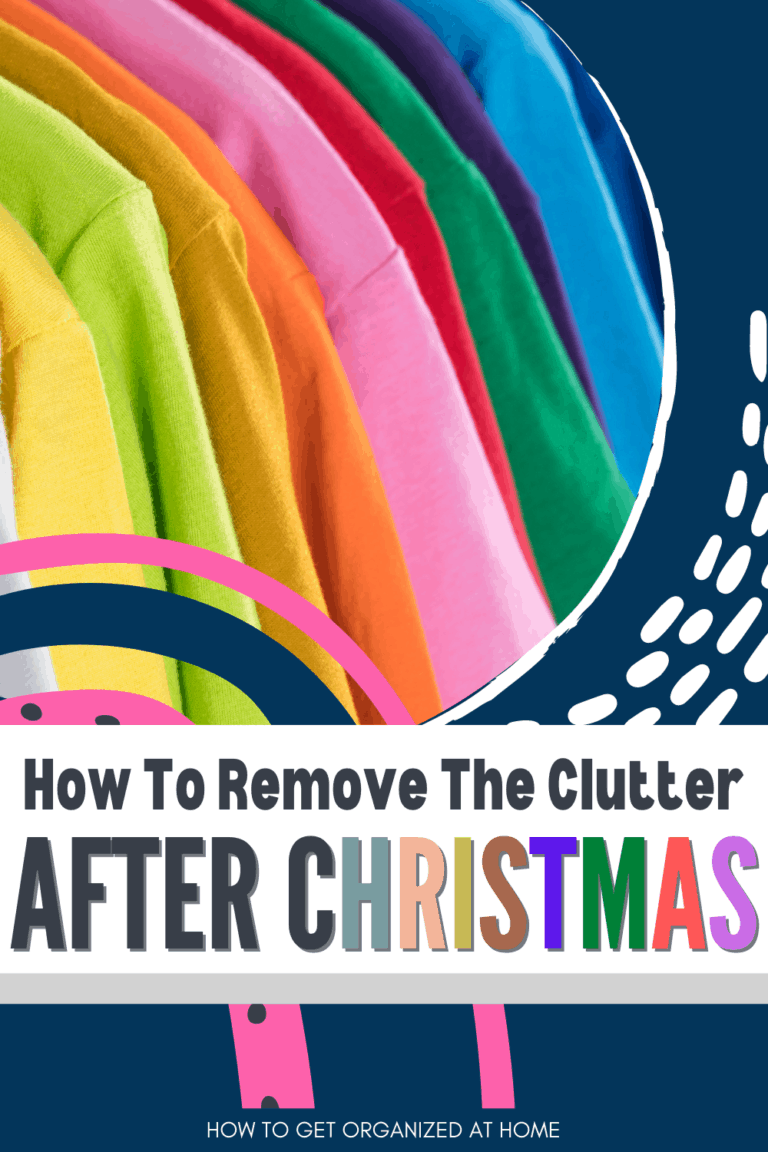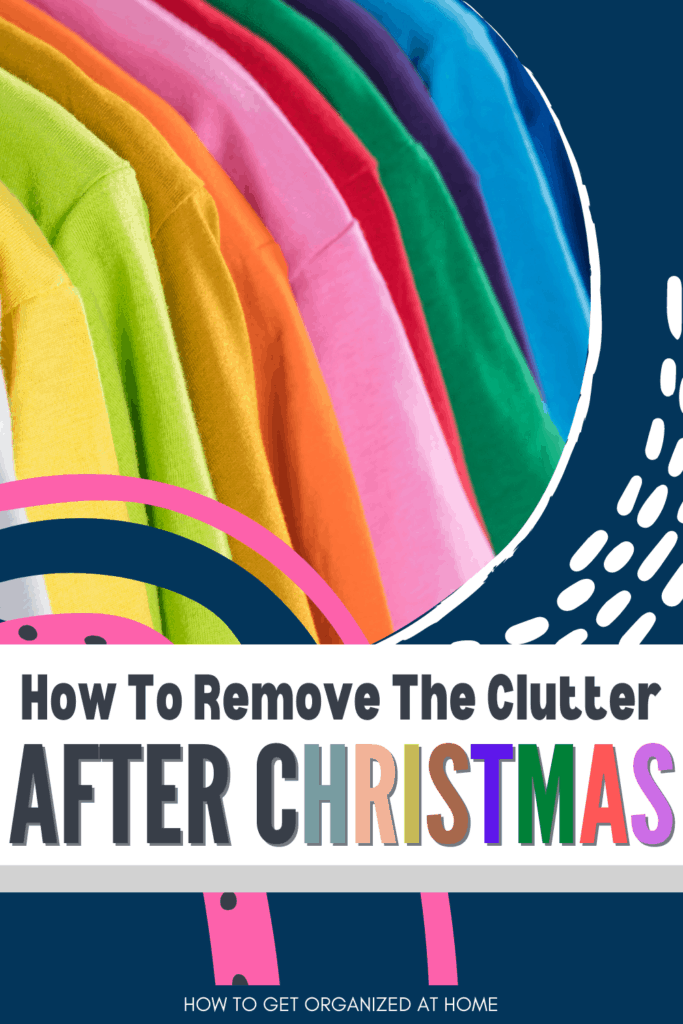 Organizing Christmas Decorations
When you are thinking about your Christmas decorations do you dread the idea of putting them away?
Do you wish you didn't put so many out in the first place?
I know, I hate this part too, so start with organizing your Christmas decoartions into different categories.
Put like items together to make it easier for when you do put them away.
How To Store Christmas Decorations
There are so many different types of decorations that it does become difficult when you need to work out how to pack and store them.
Getting the right products for storing items is key to ensuring that when you come to unpack them next year they won't be a jumbled mess with broken and missing items.
Here's a list of some of the basic storage items you need:
If you have delicate items like Snow Globes you need to read this article all about storing snow globes safely.
You don't want them to break or leak and damage any other decoration you might have.
Organizing Christmas Gifts
What to do with all the new items you recieved?
The simplest way to deal with them is to find them new homes, somewhere they will live when not being used.
But, how do you do this?
You might need to remove items that you already own, you might have to think about reducing the items so there is room for the new.
If you have children, it will mean going through what they have and making choices as to what they want to do with the stuff they have that they no longer want or need.
It's then up to you whether you sell, donate or trash the items that are no longer staying in your home.
If you are looking for more tips on organizing your home you need to check out this article called: 11 Organizing Tips You Will Actually Stick To.
How To Deal With The Clutter
Often, people get defensive about the word 'clutter' and what it means to them. However, if you look at the idea of things become clutter if you are no longer needing or are using the items.
Then it takes the pressure off, everything or anything can become clutter if it's not needed at this point of your life.
You have choices to make as to what you want to do with those items, but never feel as though you wasted money. You needed them at the time of purchase and that's what you need to remember.
You can do any of the following with the clutter you find in your home:
Sell the item
Donate the item
Bin or recycle the item
If you intend to do any of these actions then you need to do it now. If you don't you are leaving the clutter to grow or to find it's way to another storage problem somewhere else in your home.
Organizing For Next Christmas
Make it easier on you for next year. Having things organized and ready can help to reduce the stress that you can feel when you are trying to get ready for the next holiday season.
Ensure that you label everything, this will help you when it comes to finding the items you want.
You can easily pick the items you want and leave others for another day if they are organized and visable as to what it contains.
That's why it's a great idea to store like items together, it makes it easier to grab what you want.
Have a list ready for the middle of the year if there are any supplies that you might need, such as batteries for holiday decorations.
It wil make it easier when it comes closer to the holidays to know that you are ready for everything.
Let's Recap…
As with any decluttering session, start with the rubbish, get that out of the house first.
Start planning how you need to move forward with getting organized, start putting like items that need going away together.
Go through what you have and start to make space for the new items and start getting rid of the items you no longer want or need.
Get things put away in their homes, don't forget to label items so you can find items without having to open boxes.