How To Remove Pet Hair From Carpeted Stairs
I often get asked how to remove pet hair from carpeted stairs because it seems to get embedded into the carpet very quickly and easily.
When it comes to what are the best ways to clean up pet hair there are a few steps that I do recommend doing on a regular basis to ensure that it doesn't get too bad and have to start from scratch.
I want to go over the different ways you can get the pet out of your stair carpet and keep it looking pet fur-free.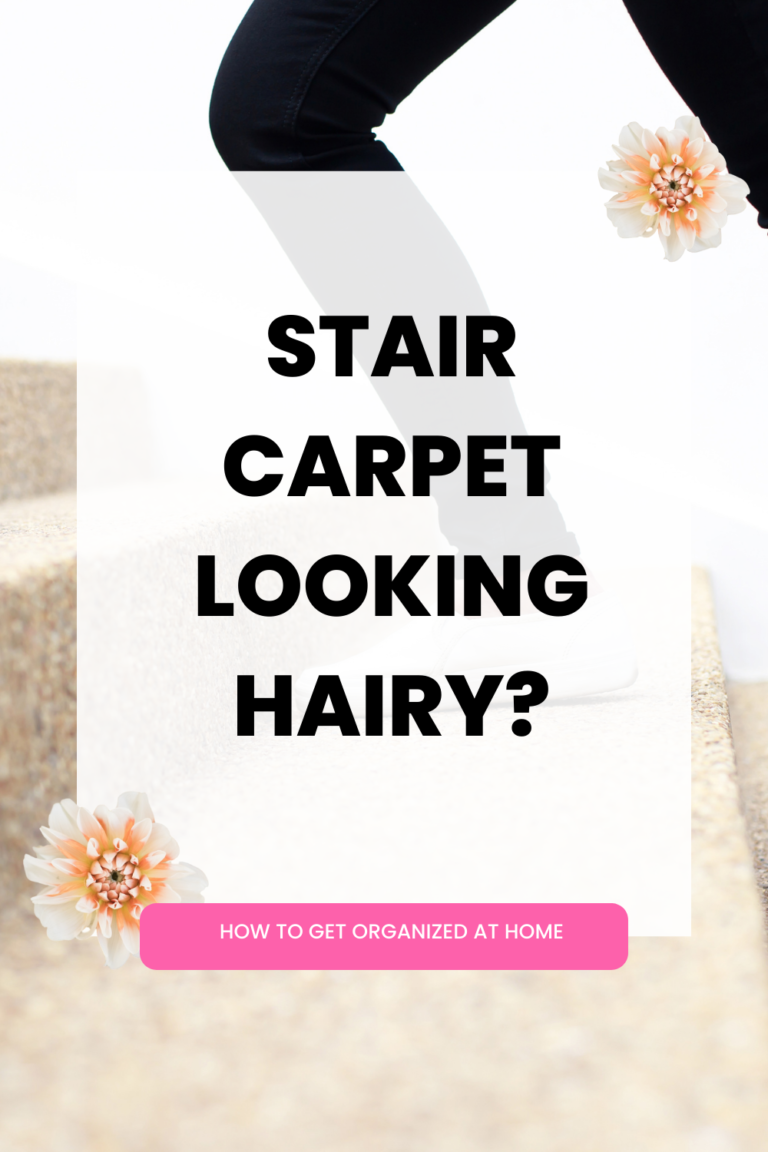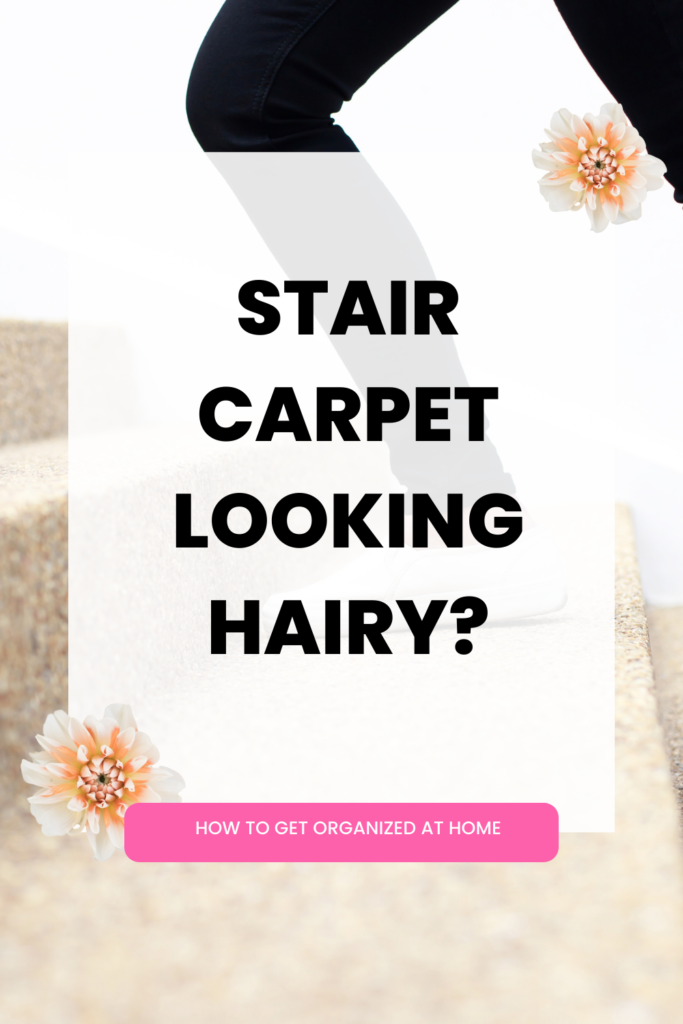 It is going to depend on the amount of pet fur that is in the stair carpet, but if you have pets and you allow them to go into the different areas of your home then you will need to expect that their fur will end up in your carpet.
Unless of course, you have a fur-free pet and then you won't be needing this advice.
How To Remove Pet Hair From Carpeted Stairs
Let's start with the basic steps and then we can move forward from there.
Affiliate links are included for your convenience. (This means if you make a purchase after clicking a link I will earn a small commission which won't cost you a penny more!) Click here to read my full disclosure and privacy policy.
I think the first step is always to start with a vacuum, this will pick up any loose fur and make the area easier to see what you are dealing with.
But how do you vacuum the stairs?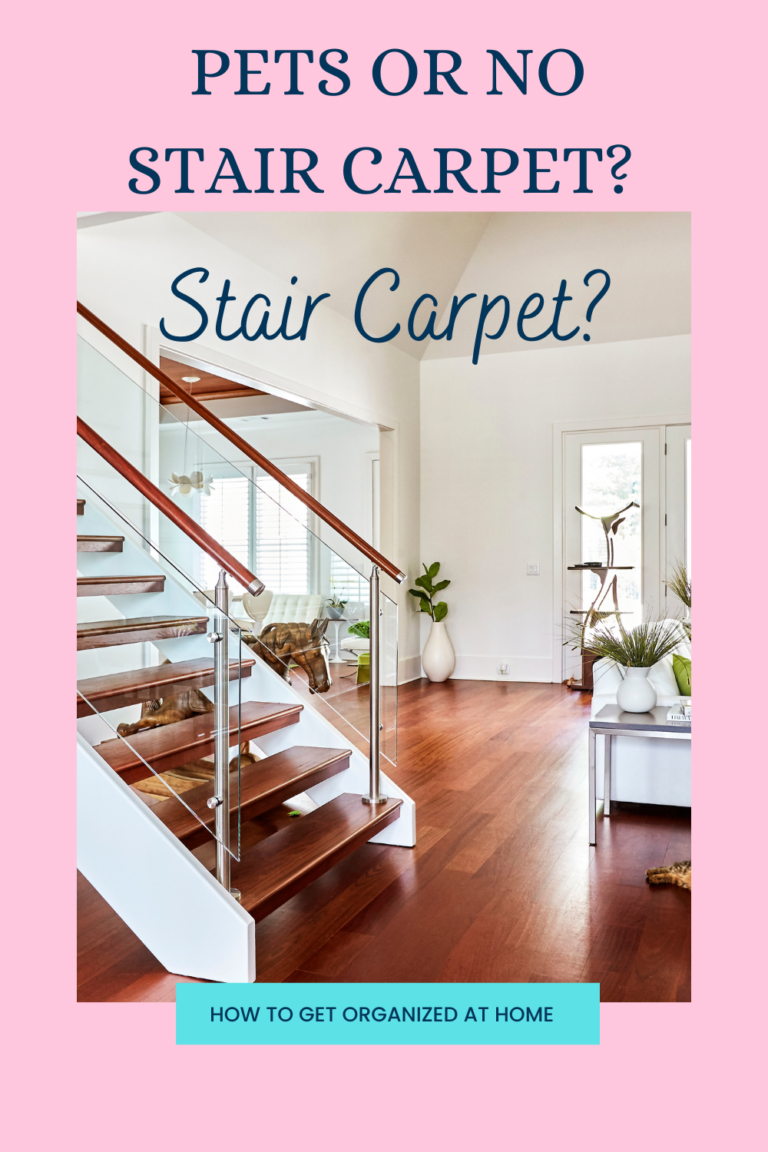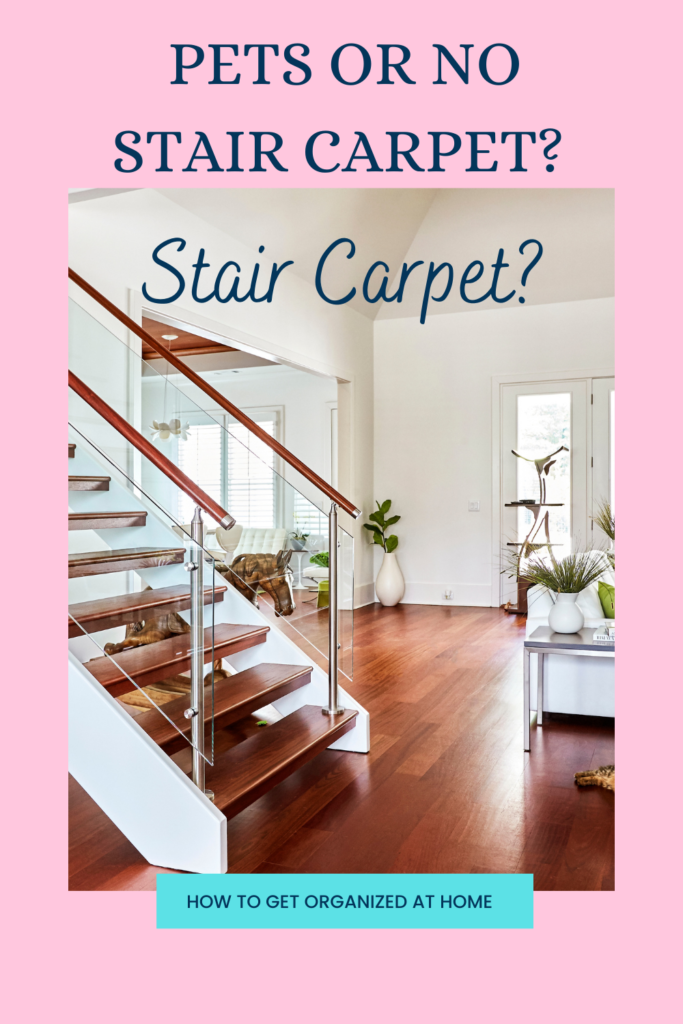 I don't think there is a simple answer to this question, there are lots of different ways depending on the type of vacuum you have.
So, let's break this down further and go over the options for vacuuming the stairs.
How To Vacuum Stairs
You have to start somewhere and that's why I always work from the top down. It just makes sense to me.
Start with the brush attachment on your vacuum. This is simply to get the loose dirt and hair off the main parts of the stairs, this does include the riser as well as the step.
Change to the detailing tool, (the long thin one with the narrowing end) this is to get the fur out of the edges of the stairs.
Start back at the top of the stairs and go along the back of the stair and along the side of the step.
It will depend on how much pet fur there is on the stairs and how powerful your vacuum is in pulling this out.
It's now time for the hard work, but don't put the vacuum away just yet as we haven't finished with it.
How Do You Remove Stubborn Pet Fur?
As with any process, there is going to be a learning curve, finding the right tools that work for you and your pet fur.
It depends on your carpet and how a carpet tool feels. Sometimes it is more about the comfort of a tool than the results.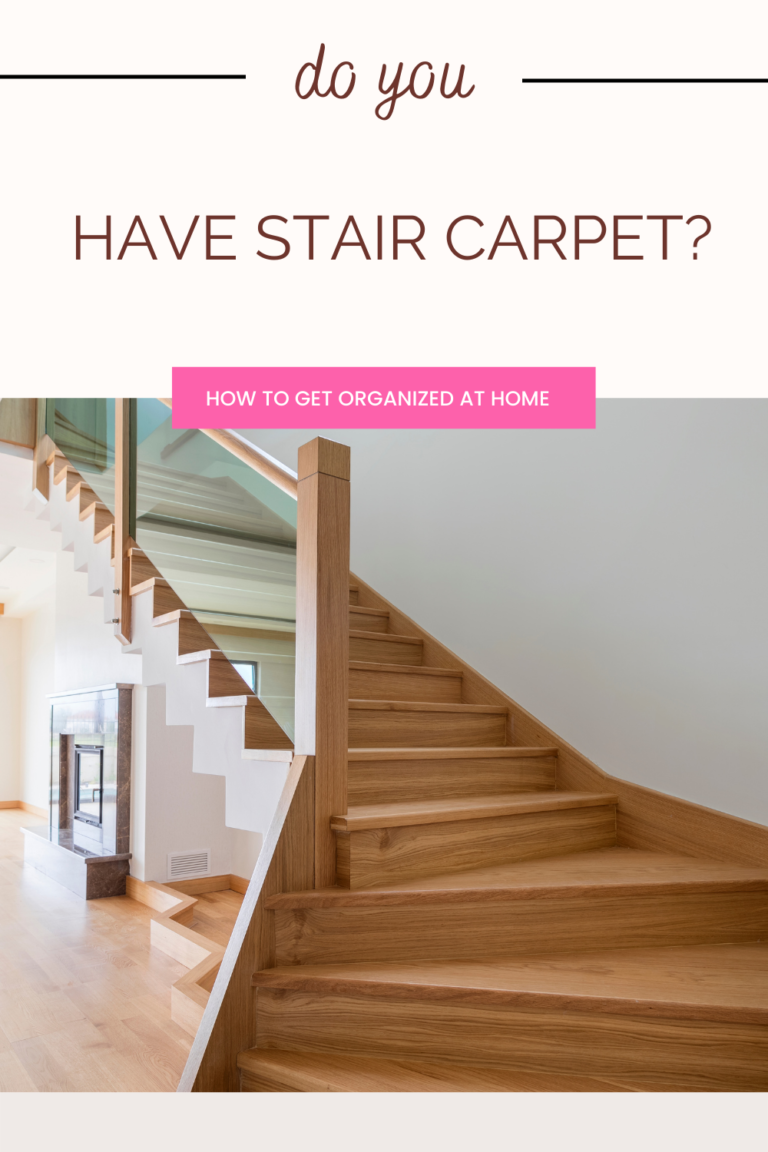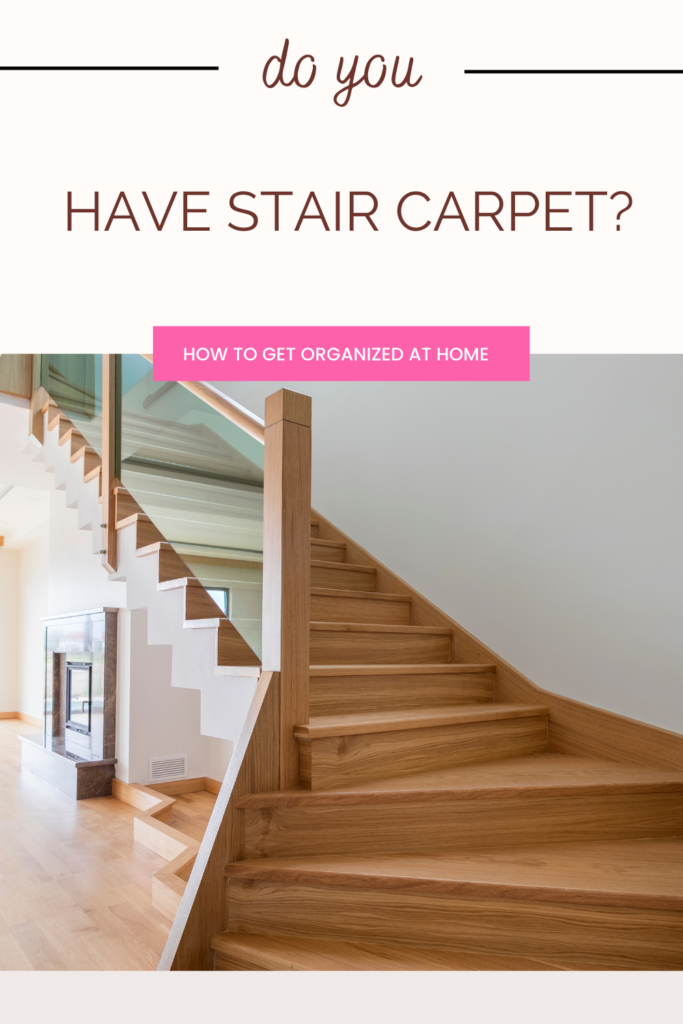 If a tool hurts when you use it, then it's not something you are going to use long-term and that means finding something that's comfortable and works well.
I paid a lot of money for my carpet and I don't want to use tools that will damage the fibers of the carpet.
I was gifted this tool to try and the opinions are 100% my own.
So I use a tool that is comfortable, and safe on my carpet, it also has to work.
The Carpet Cleaning Tool I Use
When it comes to carpet cleaning tools for removing stubborn pet fur I have tried a lot. Quite a few of them were totally useless and some not bad.
But I've been super impressed by the Analan carpet cleaning tool. It's not expensive and the edges are rubber, not hard metal which means it's delicate on the carpet.
But it pulls up my pet fur simply and easily.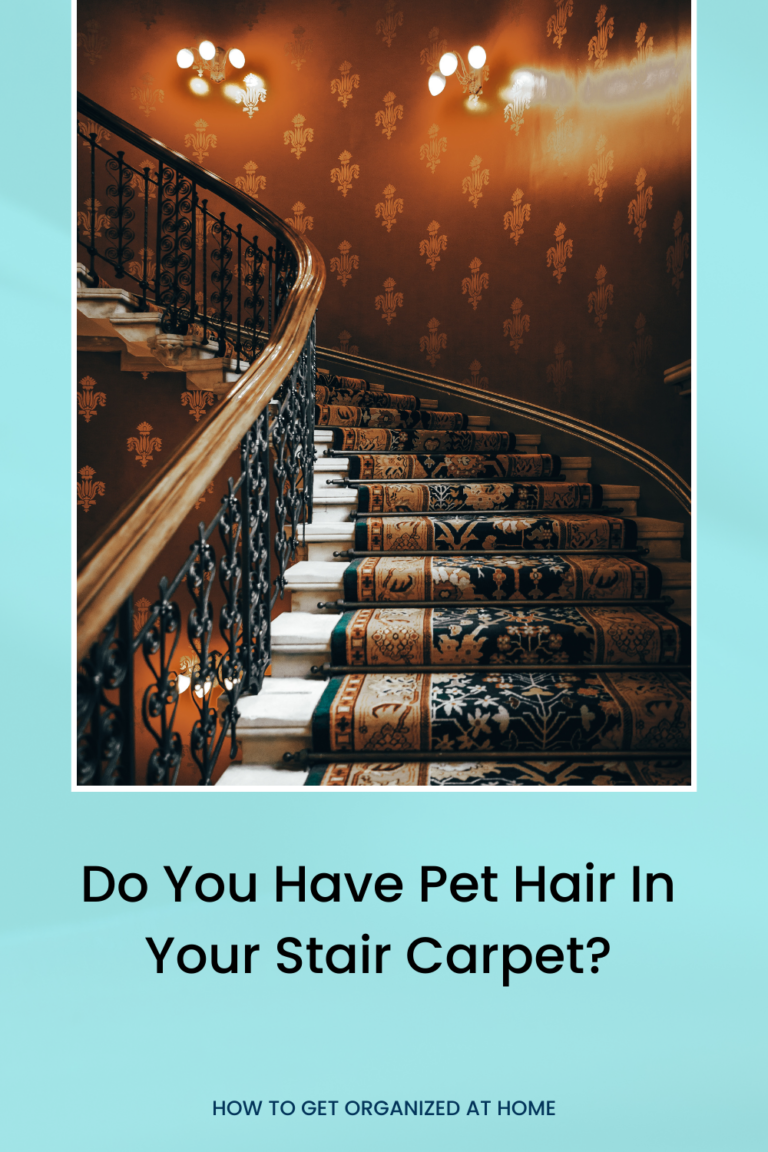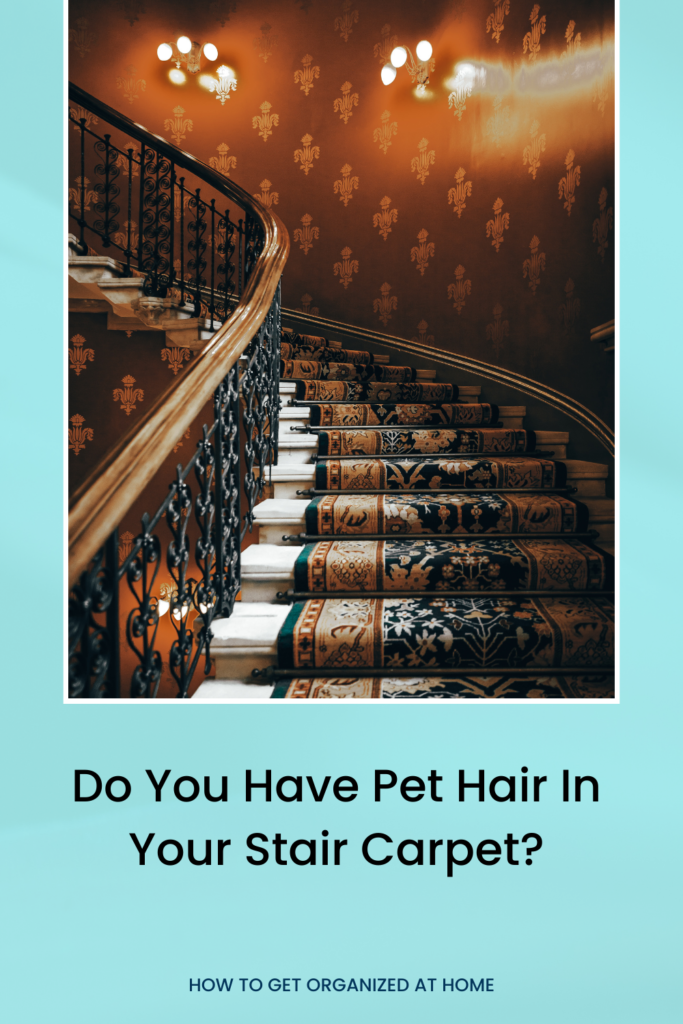 It's triangular in shape and this means there are 3 sides and each side has different-sized teeth so it will work on whatever thickness your carpet is and pull out the pet hair.
It's so comfortable with a hole in the middle so you can hold it no matter the size of teeth you are wanting to use.
Getting Into Those Edges
The worse thing with stairs is the edges and how dog hair gets into them.
I had pets, black dogs in fact, yet I still decided to go for a light-colored stair carpet and so often it looked like the stair was being outlined by dog hair.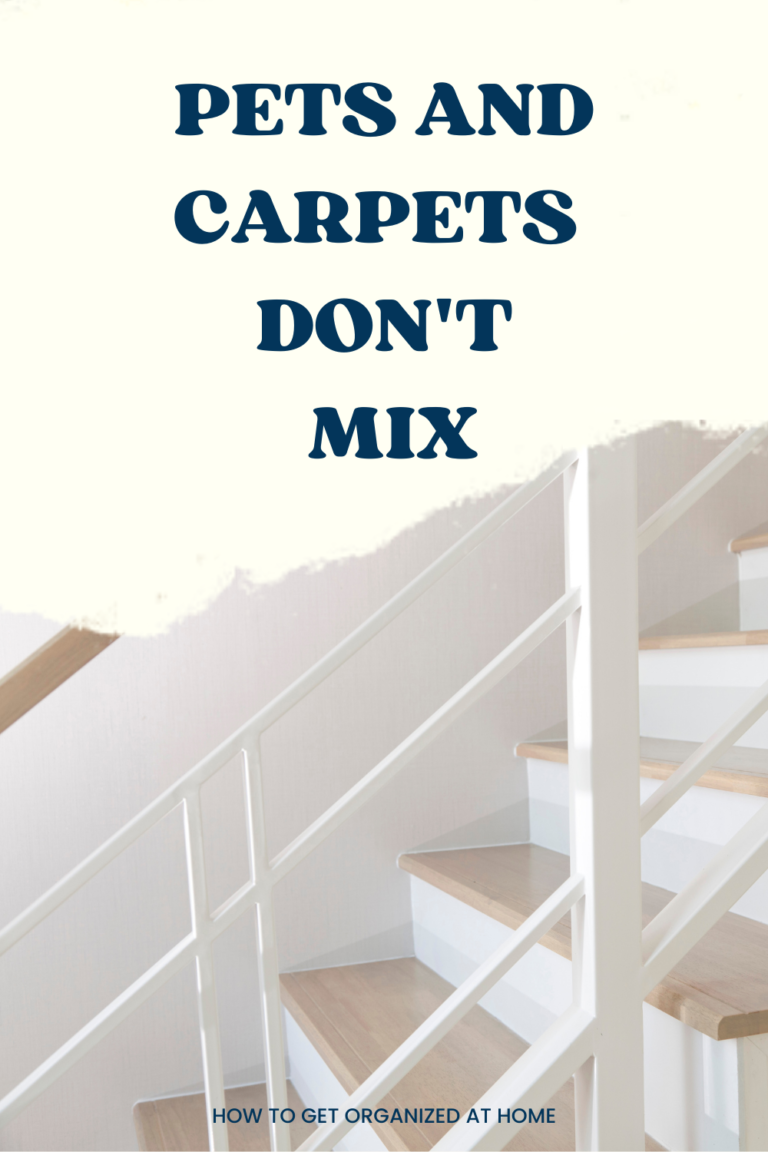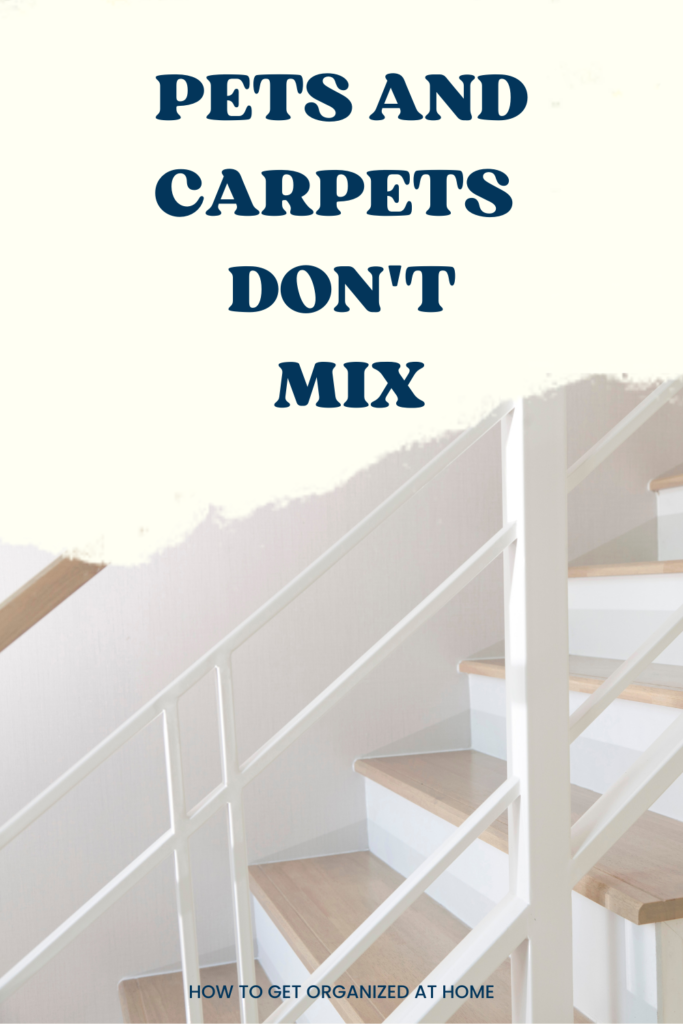 This tool at the points of the triangle is the exact thing you need to get the hair from these edges, it no longer looks like my stairs are trying to fit into the 80s with a dark under-eye look.
Is It The Best Tool To Remove Pet Hair From Carpet?
I think this really is the best thing I have seen and used at removing the pet fur that seems to so easily embed into my stair carpet.
It's simple to use, it does come with rings so you can hang it up after use, you do have to remove these before using though.
It works, it has managed to pull up so much dog hair that it shocks me every time thinking that I haven't just vacuumed the stair carpet.
Removing Stubborn Pet Fur
The final step is upon us, we need to do a final pass of the vacuum to pick up any of the loose hair that you might have missed or that you loosened with the Analan pet hair removal tool.
Now if your carpet on the stairs shows vacuum lines now is the time to do this. I love it when it's done on the riser.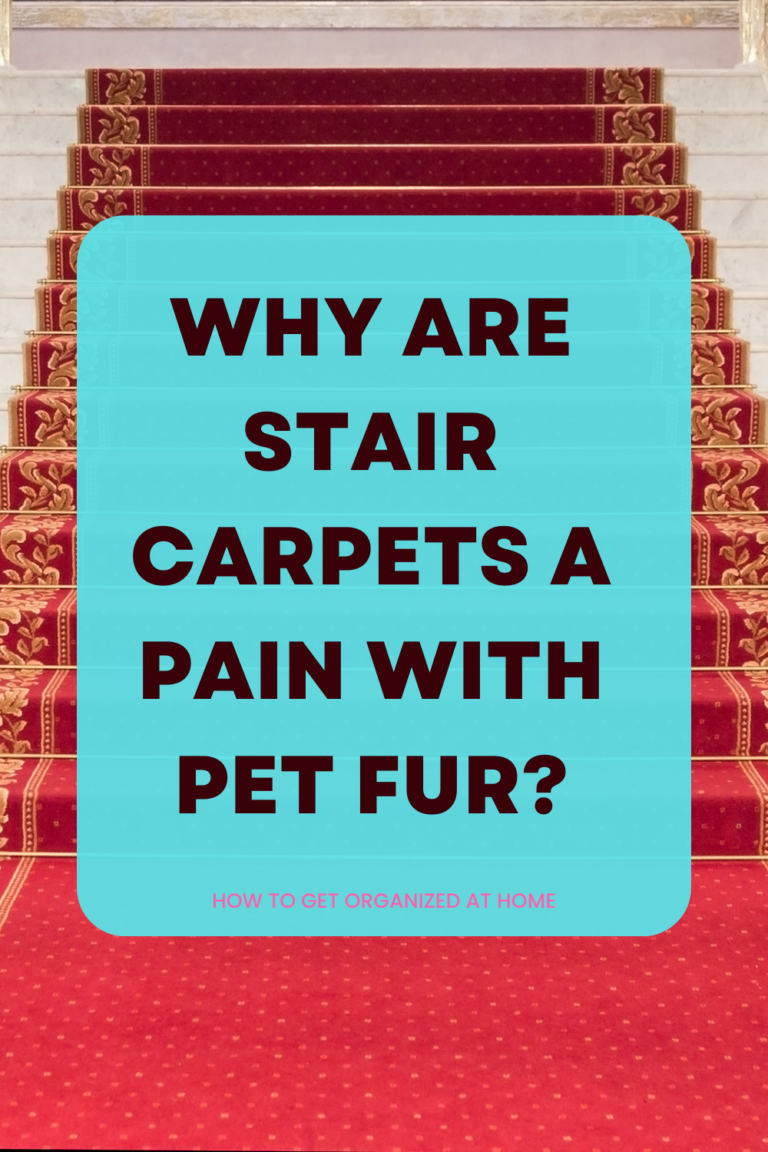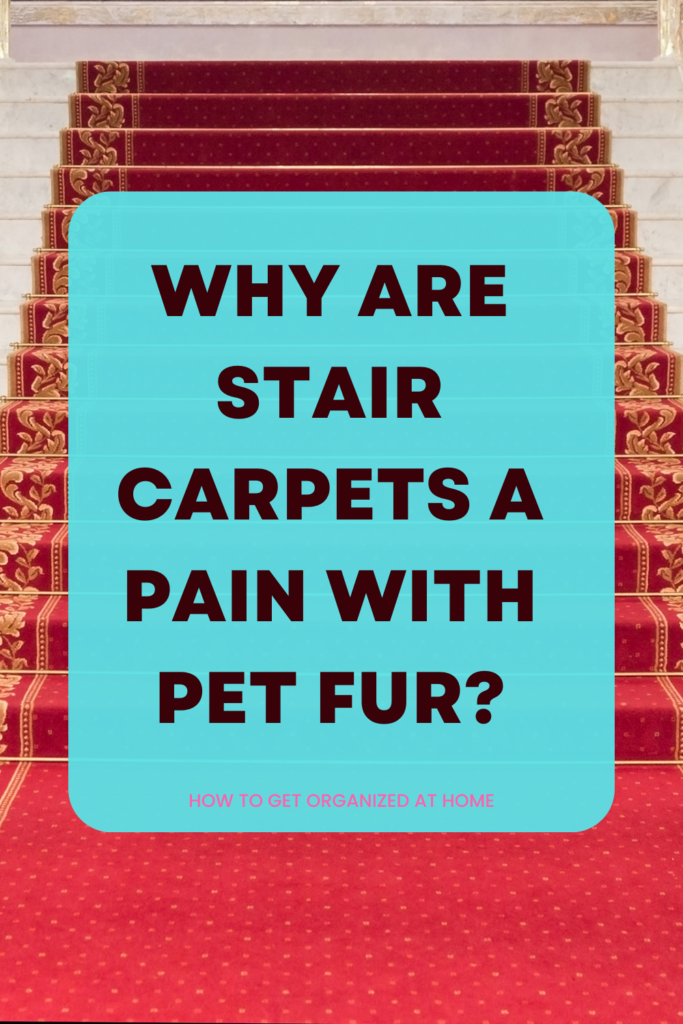 It's less likely to get damaged in any way by people or pets just walking up the stairs.
This will make the prettiness last longer.
How To Control Pet Hair In Your Home
If you have pets with fur then you will need to control the pet hair otherwise it can take over your home.
Sometimes it feels like it is taking over even when you put into place all the hair removal practices into place.
This often means you need to up the frequency of the grooming of the pet to remove the excess fur that is ready to fall out.
I use a ferminator to do this as I find it's the best tool available and it comes in so many different sizes and for different coats that you will find one that is suitable for your pets.
More resources for you and your pet:
More Resources For Keeping Pet Fur Under Control
Don't let the pet fur get you down, it can be annoying and it can be frustrating but the more you tackle the problem the easier it becomes.