Simple And Easy Car Cleaning Hacks You Will Love
When it comes to cleaning your car there is so much to think about if you want to go for more than a quick wash on the outside, there's the interior to consider too!
These simple car cleaning hacks will help you work out the best way for you to keep your car in top shape, some of these I've tried, others I've heard great reviews but haven't tried!
But when it comes to tackling your car, sometimes you need to think outside the box! I had a milk spill in a car a few years ago and I tried everything to get that smell out of the car, especially as it was hubby's car that I had just borrowed!
I wish I had tried some more of these tips, I might have gotten away with it if I could have managed to get the smell out before it made his car stink!

Car Cleaning Hacks
When it comes to cleaning there are a number of different products that you can use, don't be shy about finding the right tools for the job!
Often you have to think outside the box as you might need to get into some really tight spaces!
Affiliate links are included for your convenience. (Which means if you make a purchase after clicking a link I will earn a small commission which won't cost you a penny more!) Click here to read my full disclosure and privacy policy.
Cleaning products you can use:
Q-tips or cotton buds for getting into tight spaces
Vacuum and attachments, plus toilet tube. Will explain this later

Cleaning slime

Foam brush to get in the vents

Toothbrush for getting hard to reach places

Magic erasers

Sock for cleaning out cup holders

Sticky stuff remover called Goo Gone

Newspaper

Hairdryer

White vinegar

Olive oil

Microfiber cloths
You might not need all these supplies. These are just some of the cleaning products that you might need depending on how clean your car is and how deep a clean you are giving it!
Simple Car Cleaning Tricks For Stickers
Getting your car clean isn't always easy, often buying cars second-hand means they come with other people's tastes and that can include stickers on the car!
These cleaning tips will help you get those stickers off!
Getting rid of a sticker doesn't have to be difficult if you have patience and are prepared for the potential time it takes to do it carefully. You don't want to damage the paintwork!
The easiest method that I know is using sticky stuff remover, if you follow the directions and take time then the sticker and the residue will come off!
I've heard of other options too!
I haven't tried these but there is a lot of evidence on the internet that these have the potential to work!
Hairdryer: The idea behind this is to heat the glue of the sticker so that it becomes easy to remove
WD40: This is a lubricant and has many different jobs, I've used it to clean my fridge, it works but it does smell funky in my opinion!
Newspaper: I'm really not sure how this would work, I'm thinking that this is my least favourite option and least likely to work!
Sticker remover stuff: This is a miracle worker and this is the stuff that I have on hand in my cleaning cupboard for any sticky situation!
Cleaning Your Car Windows
Visibility is key when it comes to driving your car and keeping your windows clean is important!
But how do you manage it when you are constantly bombarding your car windows with different weather conditions and often bugs too!
It's recommended to use a window polish, but what if you haven't got a polish just for your windows?
Newspaper: This is something that is recommended a lot for window cleaning, but I don't think it works. I think newspapers have changed a lot since this advice was given and personally, I think it's now outdated!
Window polish: This is what my husband recommends, and he is a car valet person by trade! There are a lot of different brands of this, find one that you like!
Baking soda and white vinegar: The idea behind this one is to make a paste with the baking soda and a little water to get a deeper clean blasting this with white vinegar to cause a reaction that will get the deep dirt out of the glass! You would need to make sure to wipe off all the paste as I think if you missed any it would dry white and make visibility difficult.
Don't forget when cleaning windows that move, like the side windows to drop them down a little so that you can clean the whole window, just remember to put them back up before doing a rinse off!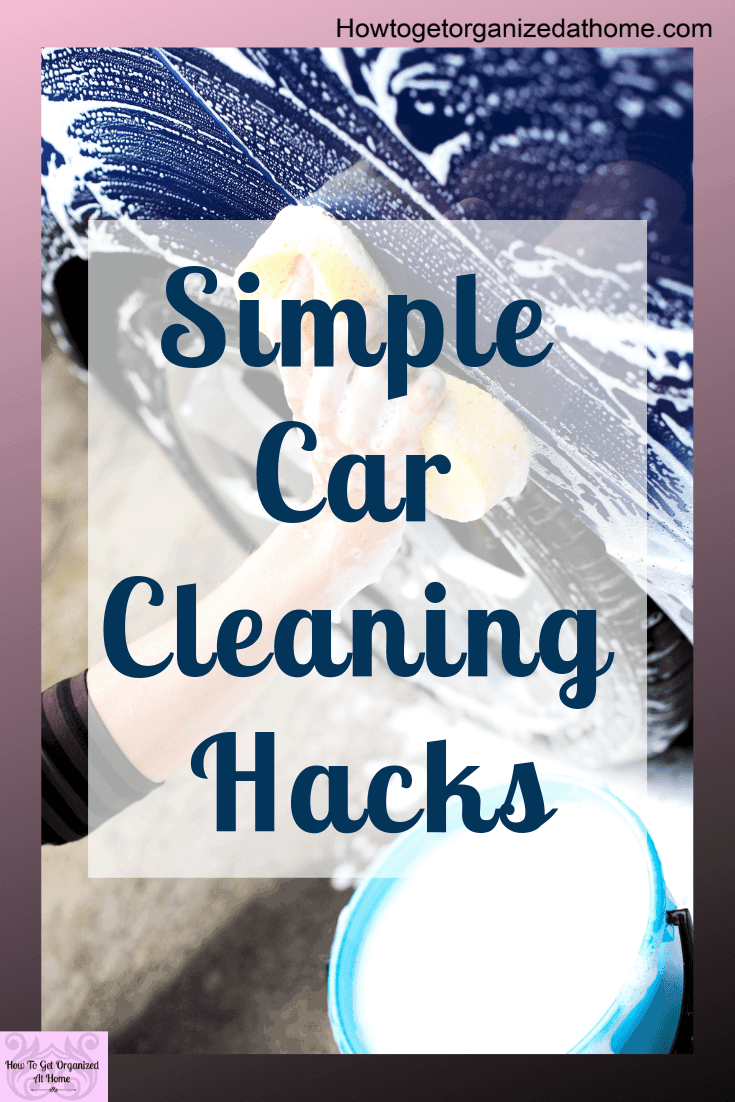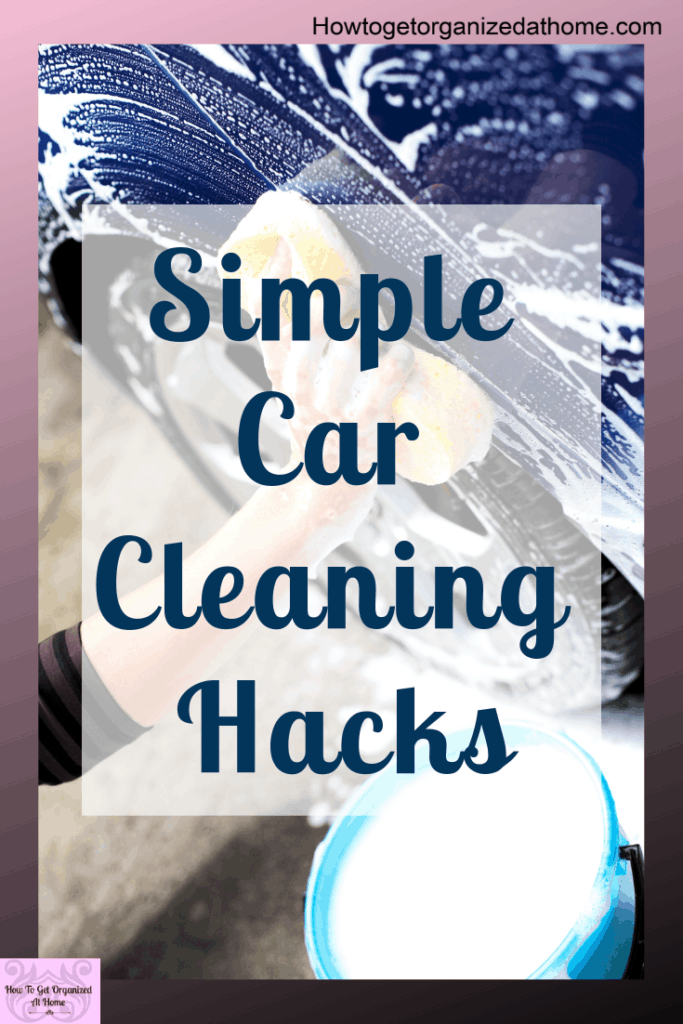 Making Your Dashboard Shine
Looking after the interior of your car is important, you don't want your car to smell or to be filled with rubbish.
These tips will show you how to clean the inside of your car and to keep it that way.
Keeping a clean car on the inside will make you and your passengers feel good every time they get into the vehicle!
I've always used some sort of polish to keep the interior clean, but whilst researching for this article I came across some other options that you can use.
Vaseline: Apparently, this is good for keeping your dash in good condition. The idea is to use a little and buff it into the dashboard surface.
Polish: This would have been one of the options I would suggest, but I'm not buying polish at the moment I'm trying to be careful with the chemicals that I'm using. The next two suggestions are my current thinking!
Zoflora: I'm not a fan of chemicals but I want a clean and disinfected home and I'm spending time with Zoflora and I'm loving it! You dilute it with water and just spray and wipe! Simple and effective.
White vinegar and water solution: I do love the power of white vinegar diluted in water, but my other half doesn't like the smell. So, this isn't an option in the car as he drives it a lot!
Olive oil: Apparently you can use olive oil to shine your dashboard and then using a dry cloth, buff.
But what about those small spaces and air vents, how do you get these clean?
You really don't want to miss any area of your car, especially the air vents, you don't want dust particles flying around your car the moment you turn on the air vents!
You have a few options to get into these and I think all three of these suggestions would work fine!
Clean small spaces with a flat-headed screwdriver that you wrap in a cloth

Compressed air in a can to get the dust out

Cotton buds or Q-tips are perfect for the small jobs
Foam paint brushes, the little ones that you can squeeze into the small gaps
Get Those Fabric Seats Clean
There really isn't anything worse than sitting on a dirty seat! But your car seats don't have to be dirty, you can keep them clean even if you have dogs or children in your car!
If you have a dog that you take out in your car, chances are high that you will also have dog hair attached to your seats or in the boot on the carpet!
Often, a vacuum won't touch dog hair on car carpet or on chairs, I really don't know why, but there are a couple of ways to get out pet hair!
Use a squeegee, yes this will pull up the dog hair

A scrubbing brush, this too will work
The idea is to get the fibers out of the material and then use the vacuum to get the loose fur picked up.
Stains On The Seats
If you have kids you probably have had to deal with one or two spills which can result in a stain on the seat!
It might be a good idea to contact the manufacturer and see what they recommend using, they might have an option that you haven't considered.
I was shocked but one option for dealing with a stain when it happens is to use a clean nappy, a disposable one opened up, it is designed for holding liquid, why not use it for accidental spills in the car?
I'm not sure if this is a good option or not, but if you are in a tight spot it might help you out!
For cleaning a stain there are a few treatments that you might try for fabric seats.
Hydrogen peroxide and water as a carpet/seat cleaner. I would always test this to make sure that it's not going to damage your seat
Steam cleaner I can't think of a better way to try to get out a stain with just plain hot water

White vinegar and water solution, again I would test this option before applying as you don't want to ruin your seat.
If you are looking for a way to get into the seams of your seats, an old clean toothbrush works wonders!
Making Leather Seats Feel Loved
If you are lucky enough to have leather seats in your car then you will want to take care of them.
If you don't they could become dirty and not pleasant to look at!
You want to give leather seats love, they like to have the attention and they will look better for it too!
Check with the manufacturers asking for the best way to condition and take care of the leather seats.
Conditioning leather seats is simple and the two options that I have are just as good as each other in my opinion!
Olive oil, work this into the seat, don't just pour a lot onto the seat and hope it will work. You want a small amount on the cloth and then circular motions rub this into the leather and buff with a dry cloth. I would check it is not sitting on the leather before sitting on the chair, you don't oil stains on your clothes.
leather cleaner, there are different brands that you can buy, always read the instructions as to what you need to do, don't guess you might get it wrong.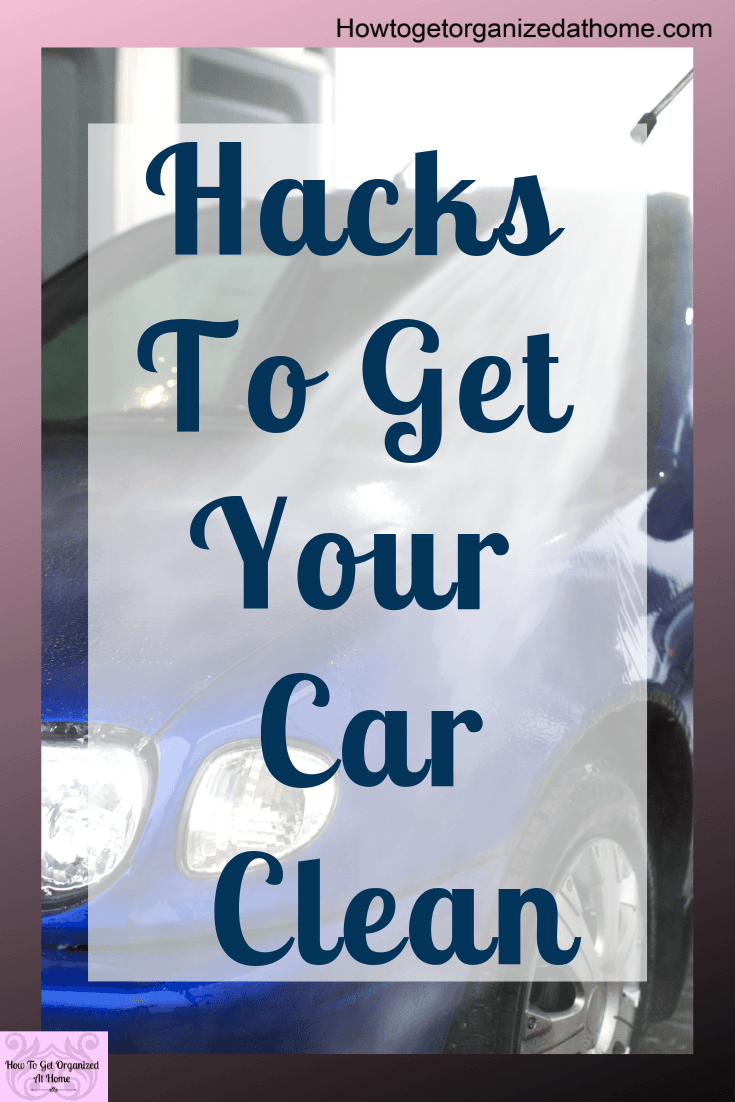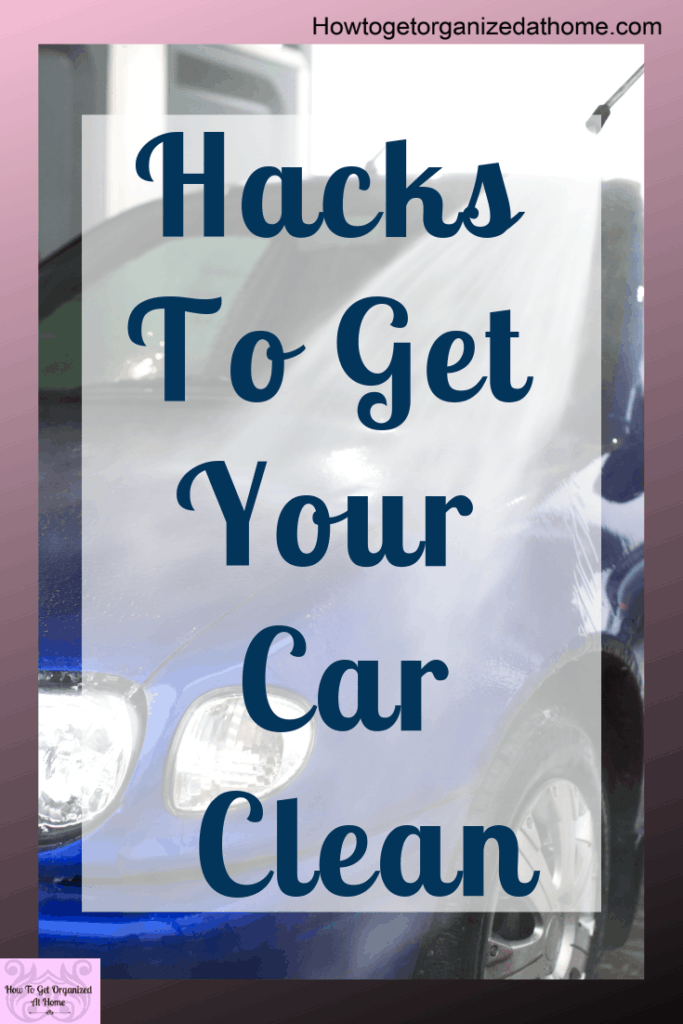 Getting Car Mats Clean
I think this is one of the most important jobs that you need to do with a car if your car mats are dirty the chances of things getting caught in the pedals increases and this is potentially dangerous!
I've heard about some really weird ways to get them clean including putting them into the dishwasher, this is not something that I would recommend because you really don't know what dirt is on them and that would mean a complete dishwasher clean before reusing!
Vacuum the loose dirt off the carpet or rubber mat

Scrub if there is still dirt on the carpet, you can hose them down but make sure they are dry before putting them back into your car.
But, also make sure you are getting any salt that gets brought into the vehicle because that won't do any good for the interior of the car or your home if it then gets inside your home!
Make Your Stinky Car Smell Fresh
When it comes to small spaces things can smell bad quick! But getting rid of the smell isn't always easy!
How to tackle those smells in the car, there are a few things that might work!
Charcoal under the seats is supposed to absorb smells. This is one I haven't tried but would be interested to see if it worked

The little scent balls that you put in your washing machine, I've seen these used in the car to keep it smelling fresh

A few drops of essential oils on a wooden peg and attach this to your vents and as the air blows over them so will the essential oils.

Don't smoke in your car as this will always be inside and really isn't pleasant.
I'm not a fan of the scented products that you can buy for cars, I think they are too strong and I don't know what chemicals they are covered in, so I avoid these.
When it comes to stale milk the options are clearly to attack it as soon as possible! In the end, the only thing that really worked to get the smell out was a deep clean of the carpet.
It needed a complete scrub and rinse to get all the milk out of the carpet and then when it was dry I covered it in bicarbonate of soda and let that sit there for a while before vacuuming up.
The smell was gone!

Cleaning The Outside Of The Car
I don't like a dirty car and my husband doesn't either and he tends to keep the outside of the car clean.
I've heard of a few odd techniques for keeping your car clean and some of these I'm not sure if I would try!
kerosene and water for a wax-free shine

Vodka and water as a windscreen wash
I wouldn't be a fan of either of these, but my other half did use to use vodka for windscreen wash when he was in Germany because it was cheaper than screen wash.
But these ideas I am open to and I think they would be worth testing to see if they did what they are supposed to do!
Waxing using conditioner – make sure it's got lanolin in it, not sure how good this would be but conditioner is cheaper than car wax

Rubbing alcohol on wiper blades this is supposed to make the blades streak free

Toothpaste to make headlights clean
I think I prefer the traditional approach myself, car shampoo and a clean sponge and then just a rinse off!
Let's Recap…
Some of the best car cleaning hacks are going to save you time and money!
Use sticky stuff remover to get stickers off your car.
If you have run out of wax try using conditioner but only if it has got lanolin in it!
Use essential oils to make your car smell amazing. Don't forget the car interior cleaning, this is just as important as keeping the outside clean.
Don't put your car mats in the dishwasher, try just washing them by hand!
Get those seats clean and keep them that way!
Don't forget the dashboard, keep it clean and dust free too using Zaflora diluted as directed!
These simple car cleaning tips will keep your car looking good!
Are you looking for more information on keeping your car clean? Here are some other articles I've found that you might be interested in.
How To Clean And Detail Your Car Interior
41 Brilliant Car Cleaning Hacks For Your Car
16 Car Cleaning Hacks To Keep Things Prisitne
30 Cleaning Hacks That Will Clean Your Car Better (and faster)