How To Clean Moldy Blinds
Do you have mold on your blinds? You don't want to have moldy blinds in your home because it's not good for the health of your family or you.
Check out these mold removal tips and find out how to clean moldy blinds.
We have to consider the material the blinds are made from in order to make sure we are using the right products to get them free from any form of mold.
These tips are for, wooden, metal, and fabric blinds that have mold on them.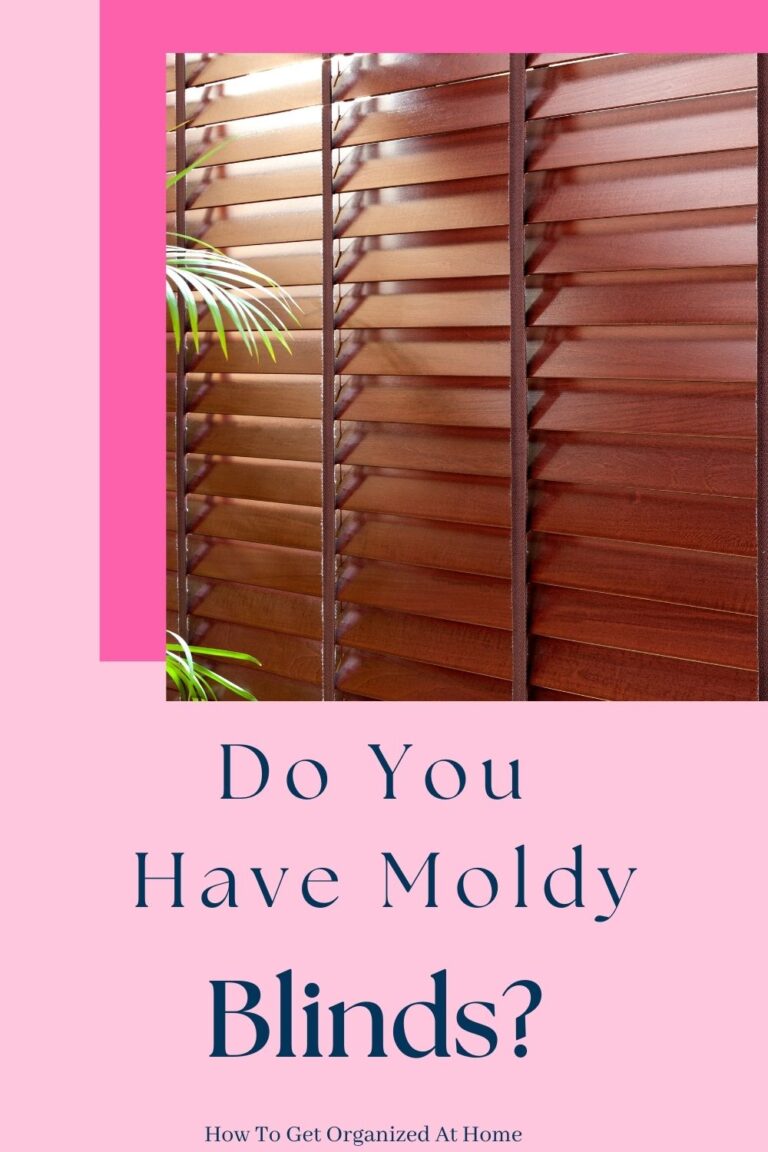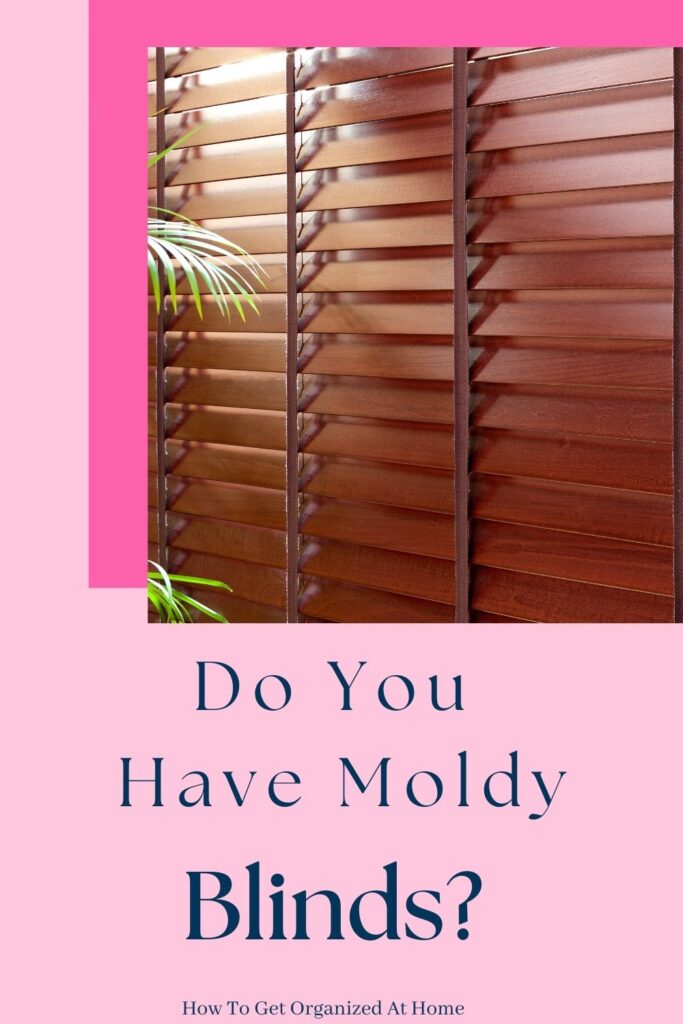 How To Clean Moldy Blinds
When it comes to the blinds in our homes it's important to remember that they are close to the windows and this is one reason why sometimes mold spots appear on our blinds.
Think about the ventilation around the window and make sure the blind isn't damp from condensation when you put it up.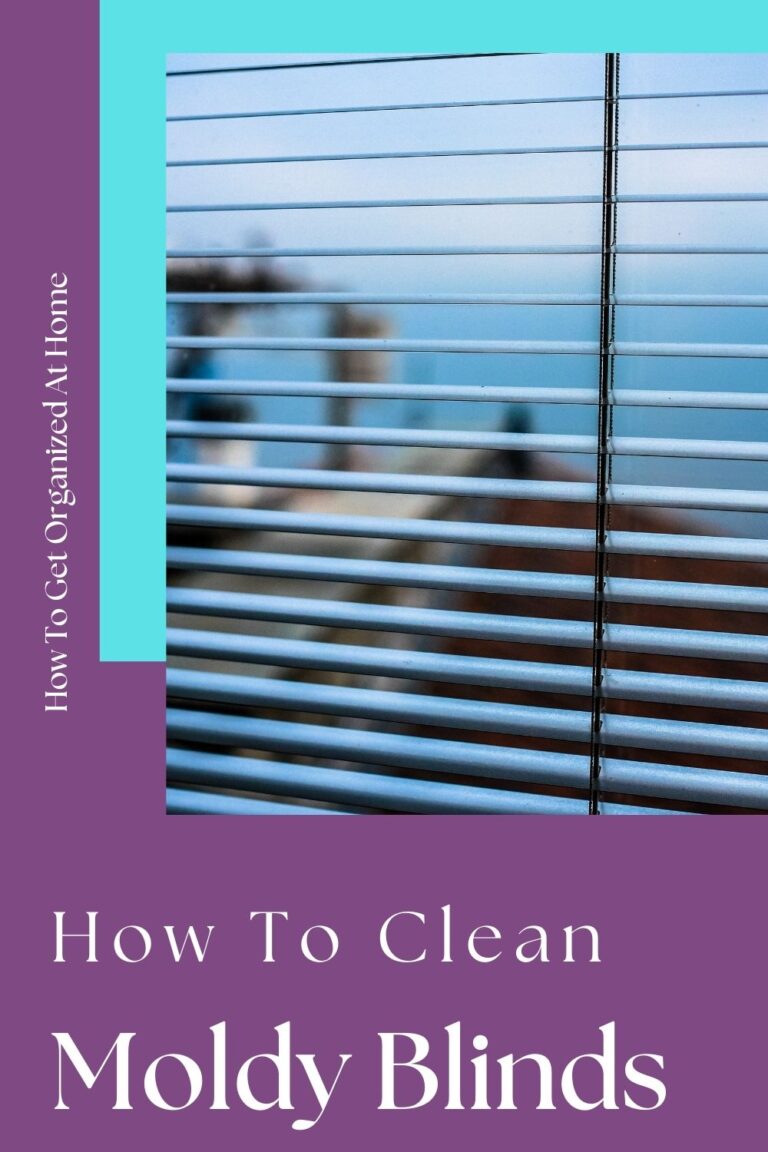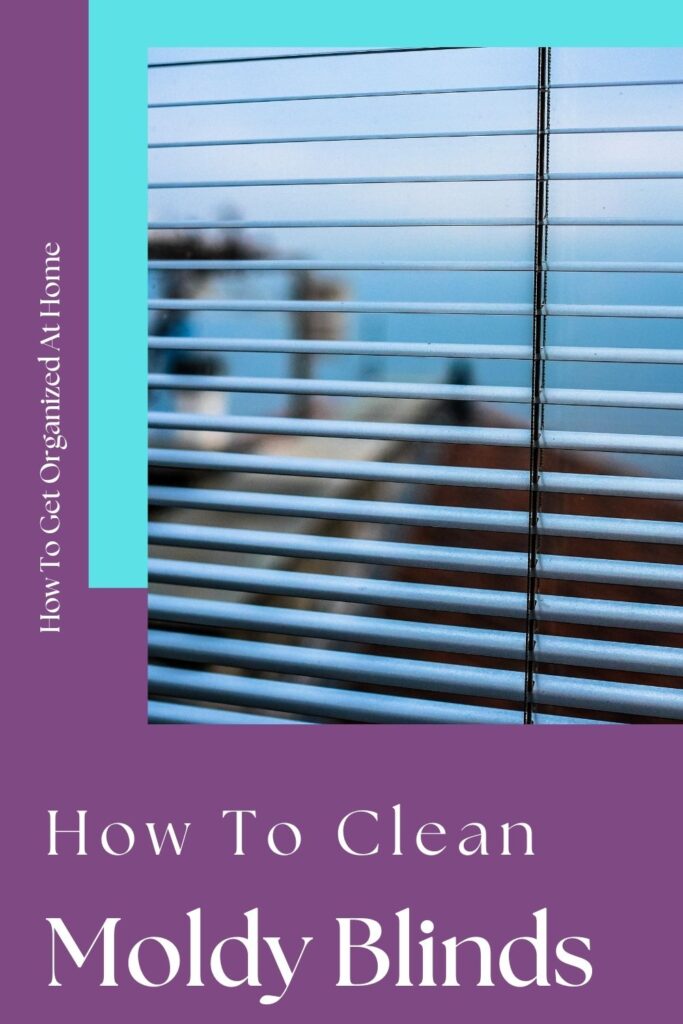 A damp blind, that is folded up is going to make a great place for those mold spores to have time to try and set up a new home.
Affiliate links are included for your convenience. (This means if you make a purchase after clicking a link I will earn a small commission which won't cost you a penny more!) Click here to read my full disclosure and privacy policy.
Protecting Yourself Whilst Cleaning Mold
Whenever you clean mold it's important that you are taking precautions to protect yourself. It is essential that you wear protective clothing such as:
Cleaning cloths that you can dispose of, such as old rags or paper towel
You really don't want to be breathing in mold spores and cleaning mold is going to release these into the air.
So, take it seriously when cleaning any mold.
What To Use To Clean Wooden Blinds That Are Moldy
Wooden blinds are often the vertical wooden slates that make up the blind, this really doesn't apply to shutters because they are a different kettle of fish.
Wooden blinds often called Venetian blinds have lots of slats and they are very time-consuming to clean.
When it comes to mold on wood we must make sure we don't damage the wood, we don't want to get it too wet as this could damage it.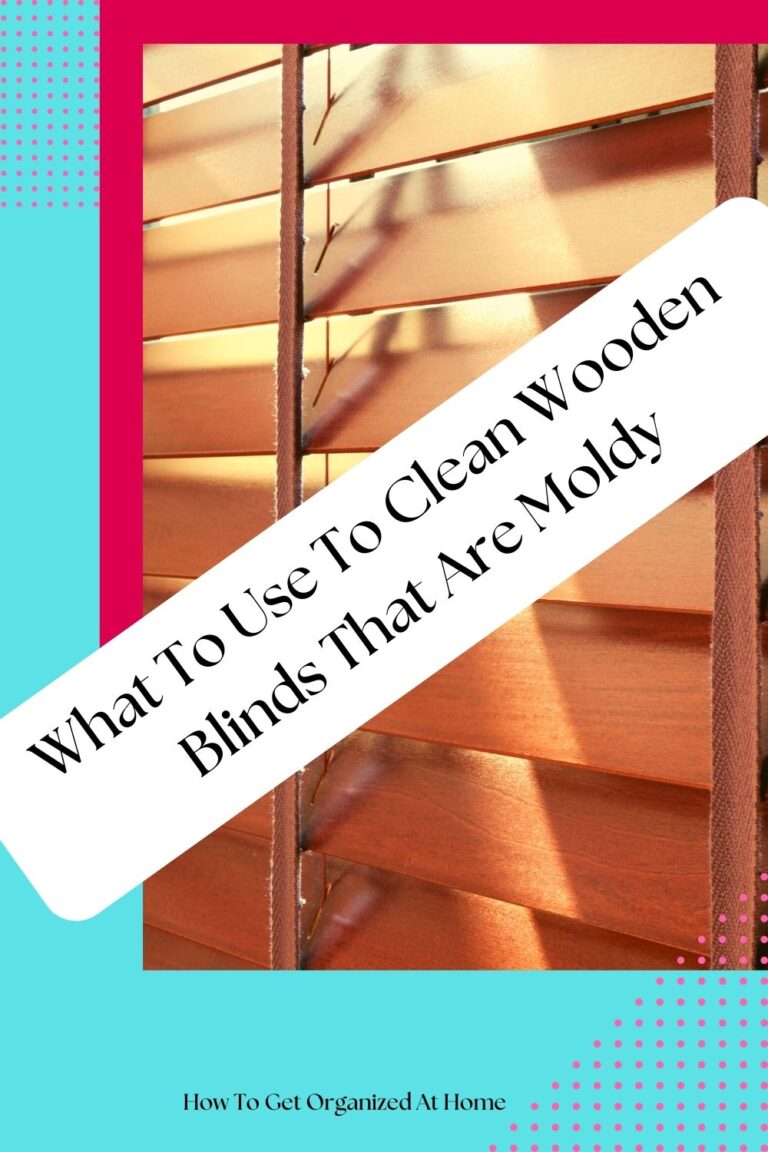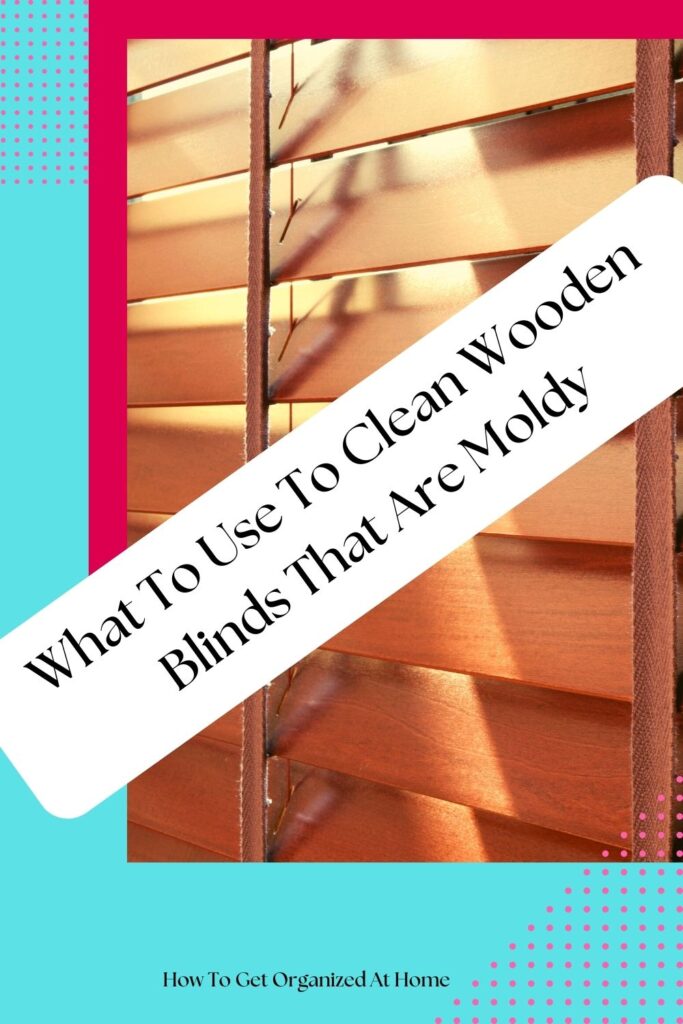 How to clean the mold of the wooden blind is simple, we will use a solution of tea tree oil and water. We will lightly spray a cloth with this solution and wipe each slat removing the mold and killing any potential spores that have yet to grow.
How To Clean Moldy Metal Blinds
The metal blinds that you can get are often very flimsy so you need to be careful.
Mold won't be able to take hold of the painted surface unless there is damage and rust is visible. If they are rusty it's a different matter entirely and the question of whether should you keep them arise.
I would clean the metal blinds with hot soapy water that has a few drops of tea tree oil in the water to kill off any mold spores. Don't make the blinds really wet, just a damp cloth to remove the mold.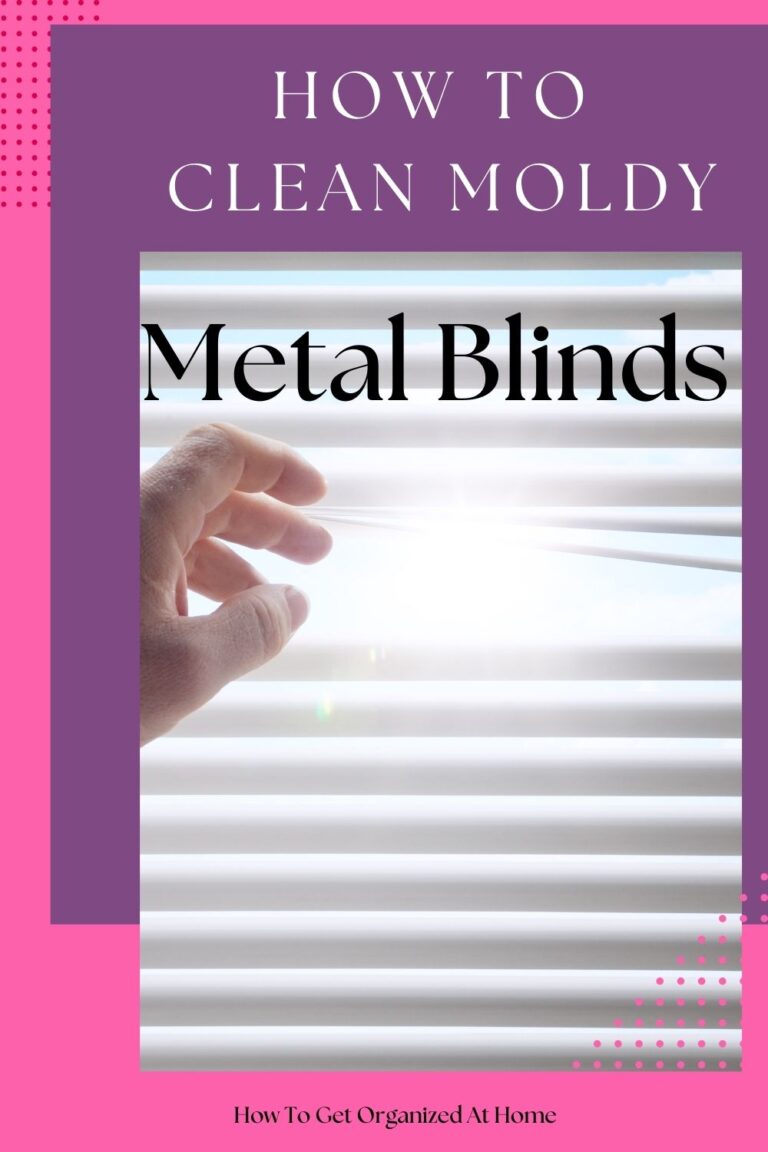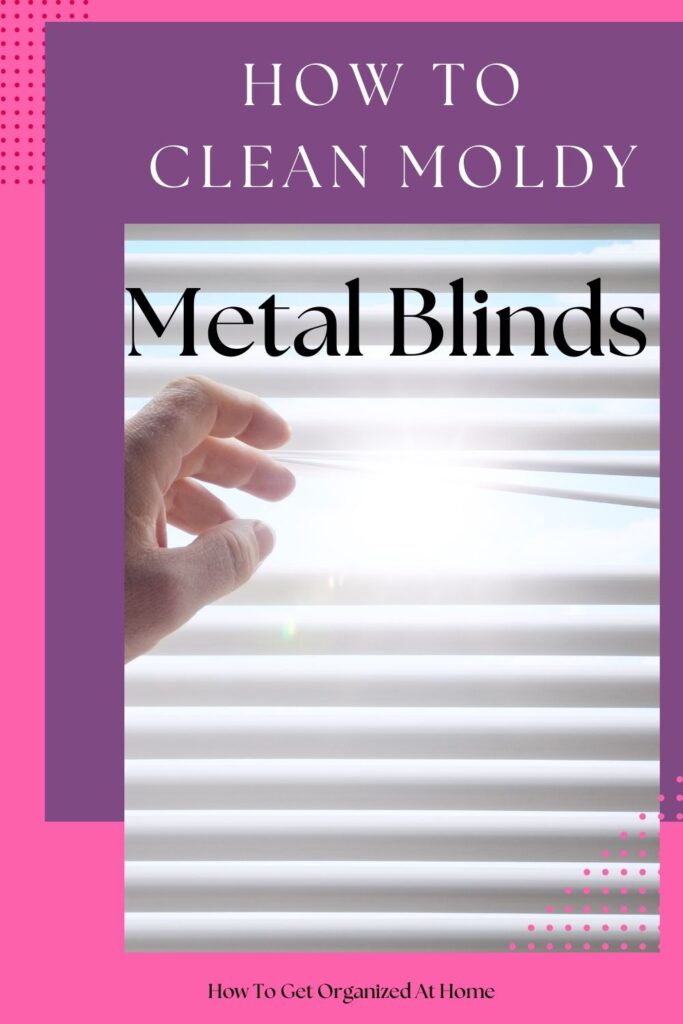 Use a cloth that is disposable after you have finished and still wear gloves and a facemask as there is the risk of the mold releasing spores into the air.
Cleaning Moldy Fabric Blinds
This is probably one of the hardest cleans that you are going to face with mold. Fabric is different, it's one of those items that you do need to consider if it's something you want to do or if you want to change the blinds rather than cleaning.
No one is judging you if you go to replace the blinds. If however, you want to give it a go and clean the mold then we are going to need to prepare and test on fabric that can't be seen.
We are going to use hydrogen peroxide, to clean the mold, I just prefer this on fabric and material.
Put a spot of hydrogen peroxide onto a cloth and dab it on a piece of the blind that is not normally visible to ensure that it's not going to damage the fabric.
If the fabric doesn't take the hydrogen peroxide well then apart from cleaning the mold and then dying the blind you are very limited in removing the mold completely.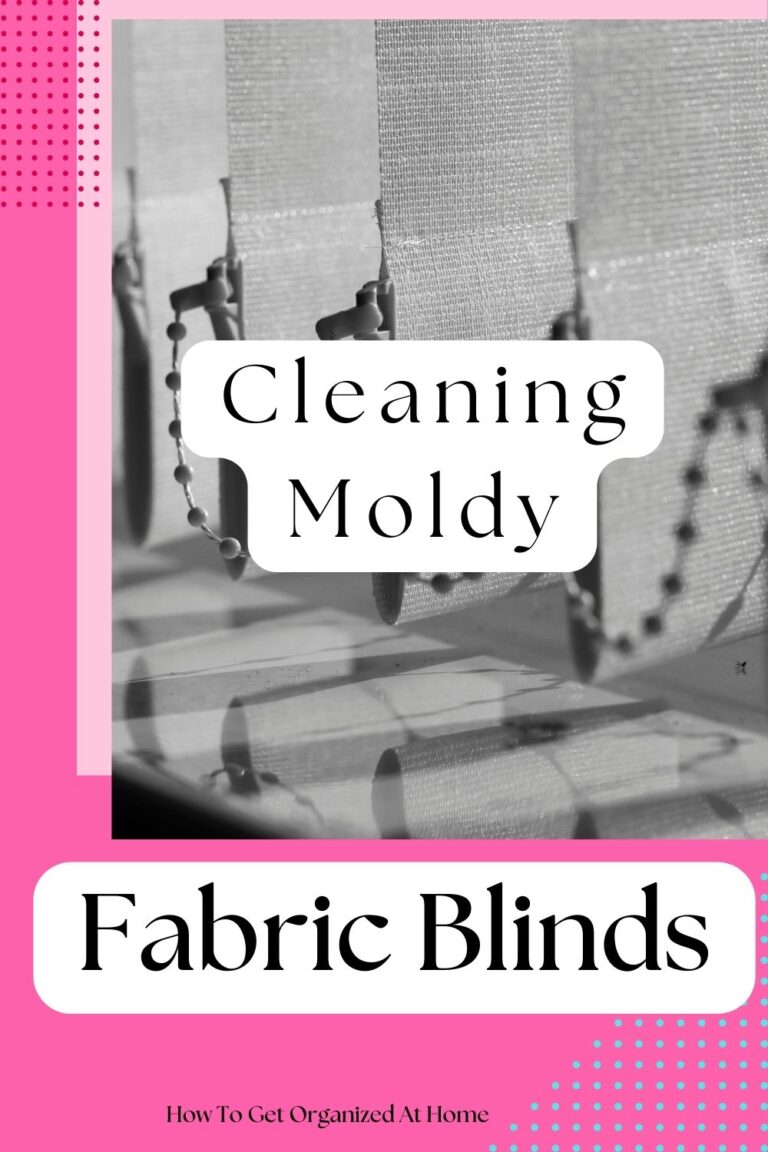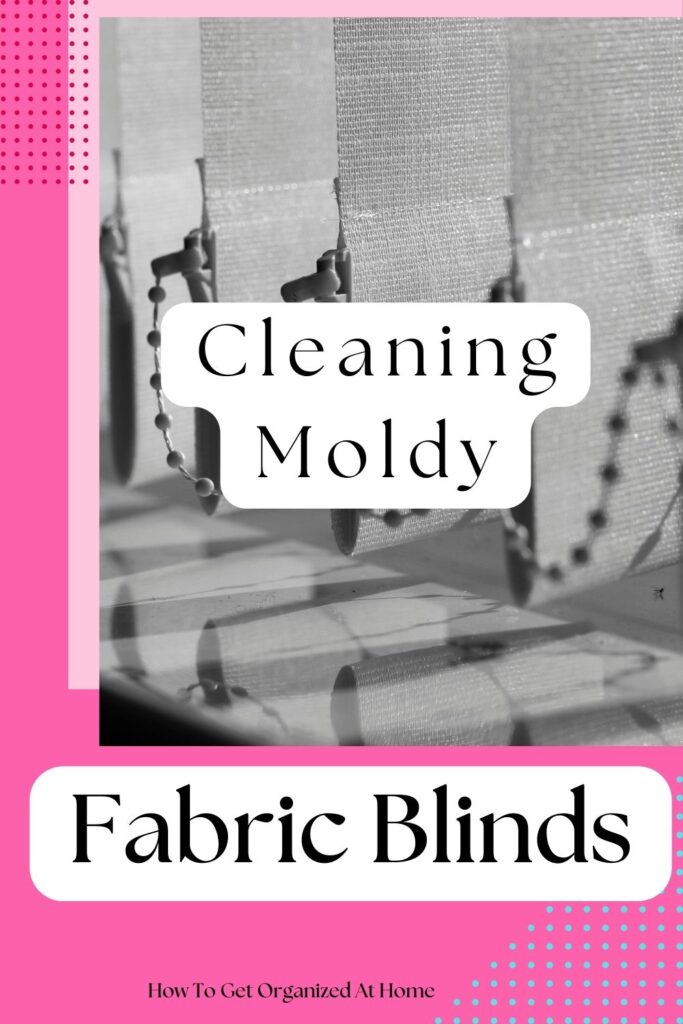 If it tests OK you are going to dab the mold patches with the cloth covered in hydrogen peroxide until the mold patch has gone.
It might take a few attempts to get rid of all the mold. It's important to note that using hydrogen peroxide will kill the mold at the root, so it shouldn't come back.
Why Did Your Blind Go Moldy?
Perhaps one of the most important questions you can ask yourself is why, why did the blind end up with mold.
What was the condition of the air in my home that created the perfect environment for mold to grow on that blind?
Is your home damp? Are you drying laundry inside? Working out if there are areas you can change to prevent mold from setting up home on your blinds in the future is important so you don't have to deal with mold on your blinds.
You can use a dehumidifier if you are drying clothes inside, this will pull moisture out of the air which will help with preventing mold.
Resources To Help You With Mold In Your Home
No one wants mold, it's not good for the health of our families or ourselves, and for that very reason, I wanted to make sure you have access to the most important ways to tackle mold outbreaks in your home.