How To Get Rid Of Mold Spores In The Air Naturally
Do you realize that there are mold spores in your home, just floating around in the air waiting for the perfect spot for them to call home?
It doesn't have to be this way, you can get rid of mold spores in the air naturally. It means you won't be filling your home with even more chemicals where the long-term damage to our families isn't fully understood.
With these simple actions, you will reduce the need to look for mold removal tips as you will be fighting it before it even lands on an ideal place to call home.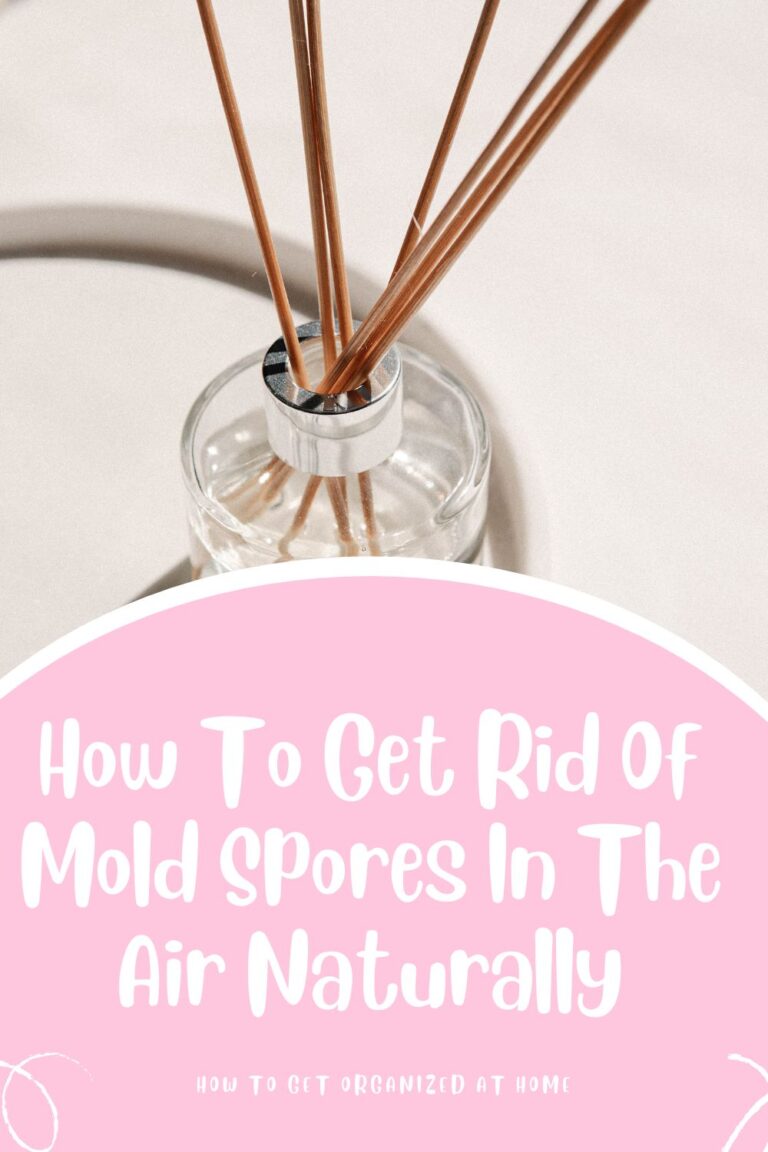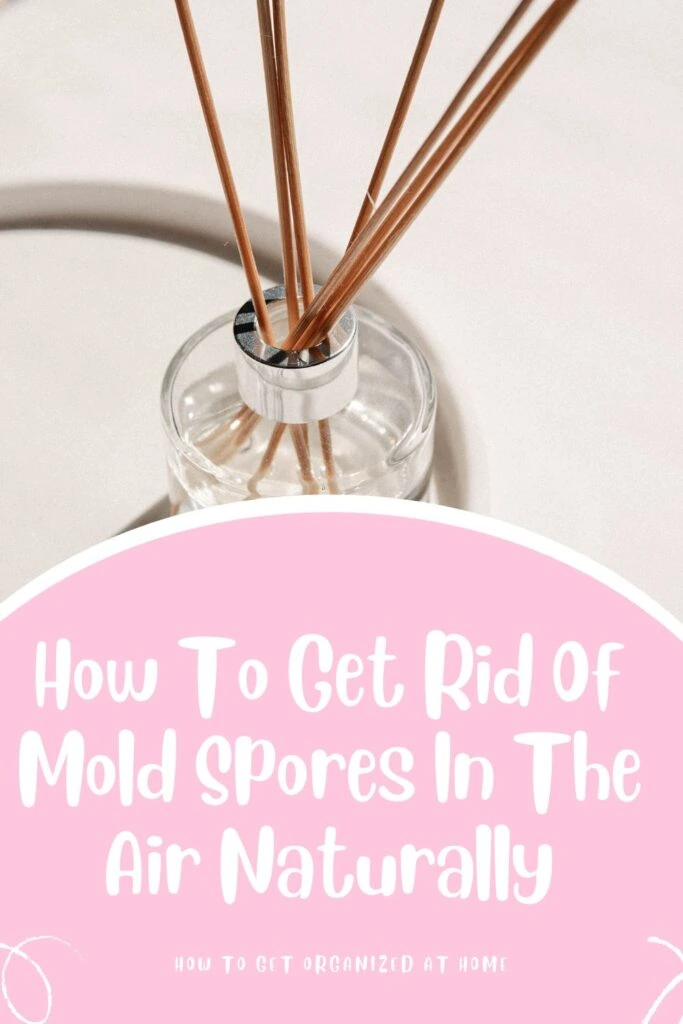 Let me show you how you can start the fight against potential mold outbreaks before they have found that perfect spot in your home where they feel they can multiply and set up a new place they could colonize.
Get Rid Of Mold Spores In The Air
Mold spores are in the air, they are floating around in the air, and they come inside through doors and windows. You can't stop them coming in but we can stop them from growing and spreading mold deeper into our homes and lives.
Before we dig into killing mold spores that are floating around in the air, let's just look at how we kill mold so that it can't grow back once it's set up in a new place.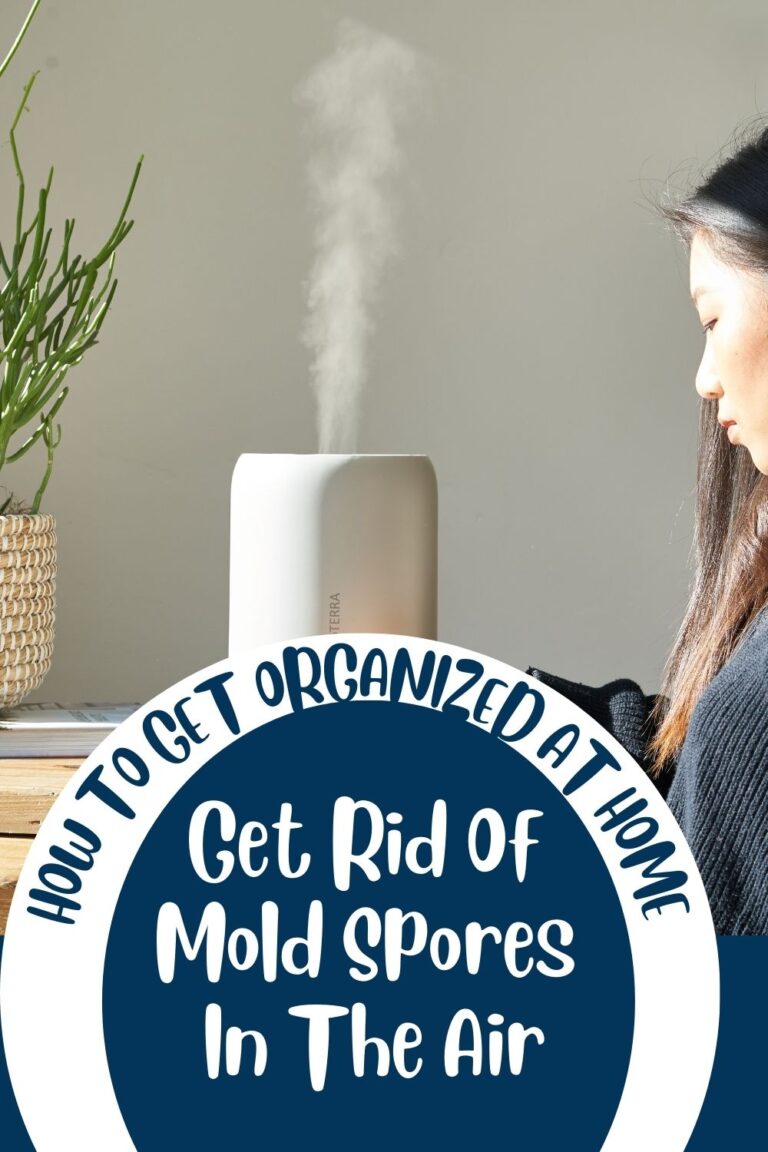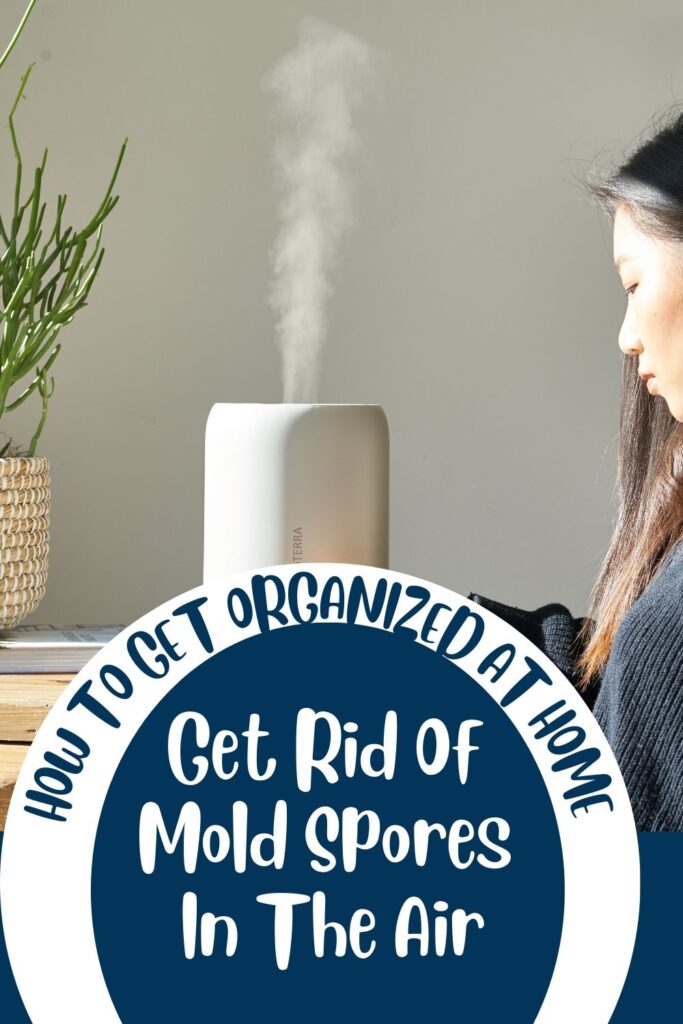 If you use products like bleach you aren't going to kill the mold, it will grow back. This is good news if you want to kill mold in the air, it means there is NO bleach being sprayed around your home in the hope of landing on mold spores.
Affiliate links are included for your convenience. (This means if you purchase after clicking a link I will earn a small commission which won't cost you a penny more!) Click here to read my full disclosure and privacy policy.
So what should you use to kill mold? It's simple, tea tree oil is a natural killer of mold, and this is how I recommend killing the mold in your home.
How To Kill Mold Spores Naturally
So, if we use tea tree oil that's diluted with water to kill mold that has set up a home, we can use the same product to kill the spores that are floating around in the air.
How can we use this method to kill the mold spores before they land and start to grow?
Simple, we need to get the tea tree oil into the air and airborne for it to do its job and kill the mold spores.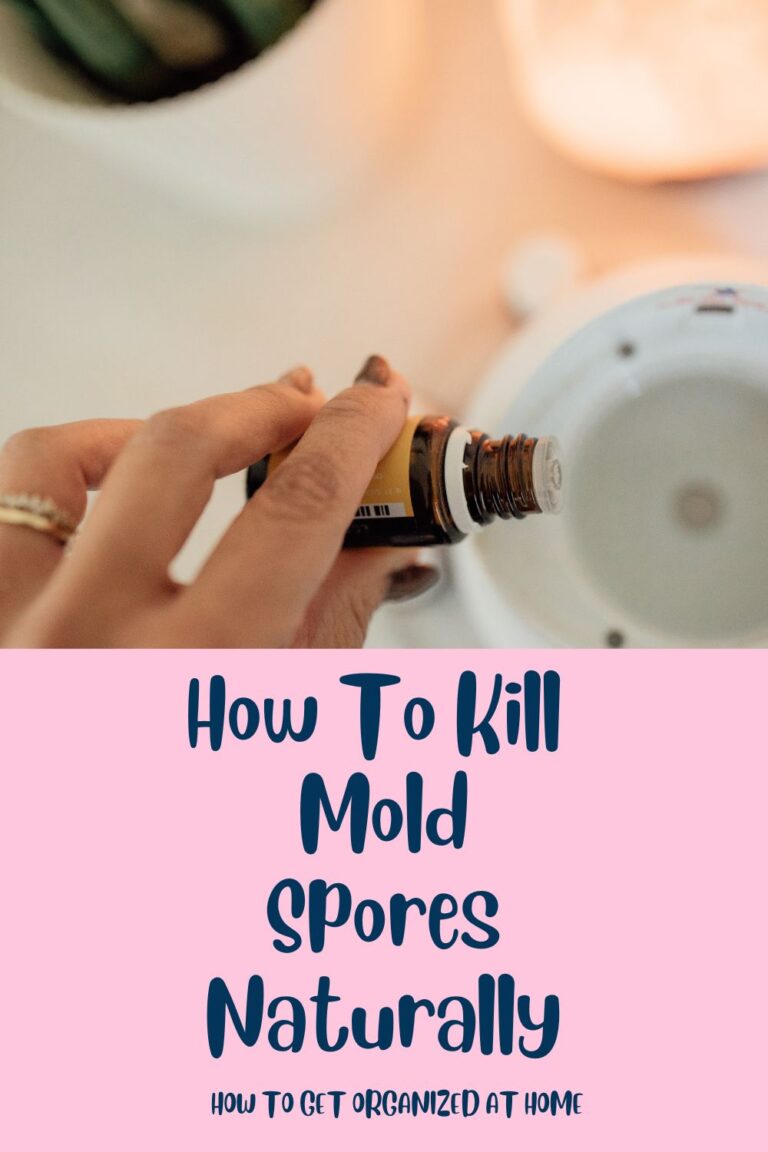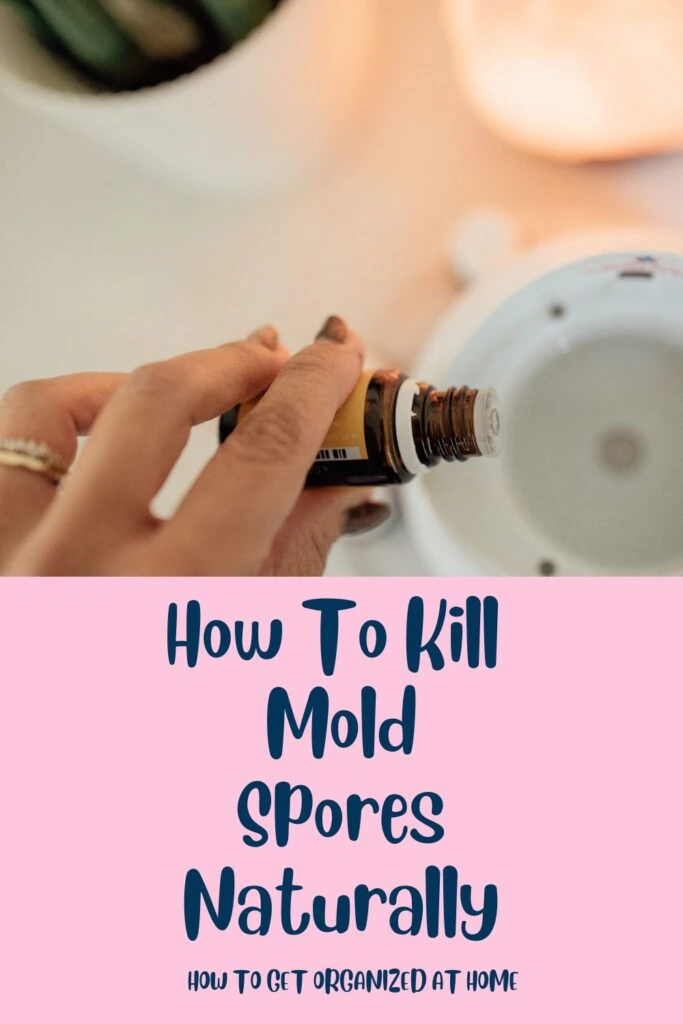 I don't want you to spray diluted tea tree oil and water around your home, it can damage surfaces and it might also make your home damp because you aren't controlling the amount of water or tea tree oil being released into the air.
Using Diffusers To Kill Mold
We have the ideal method of getting the essential oil into the air by using a diffuser.
These have become very popular, they allow you to add essential oils to the air in your home, not only does it smell nice it can have other benefits to our health and overall well-being.
From making your home smell nice to feeling relaxed and calm, using essential oils in your home is amazing. If you have pets make sure you are using essential oils that are safe for your pets.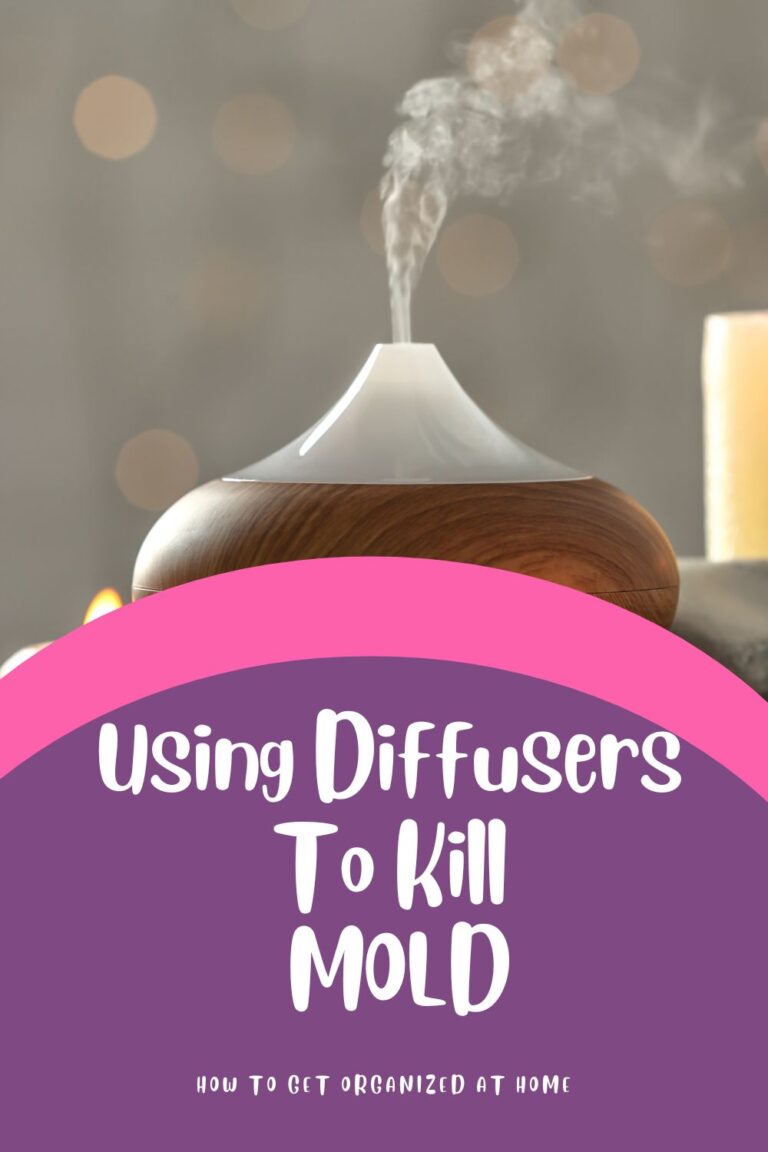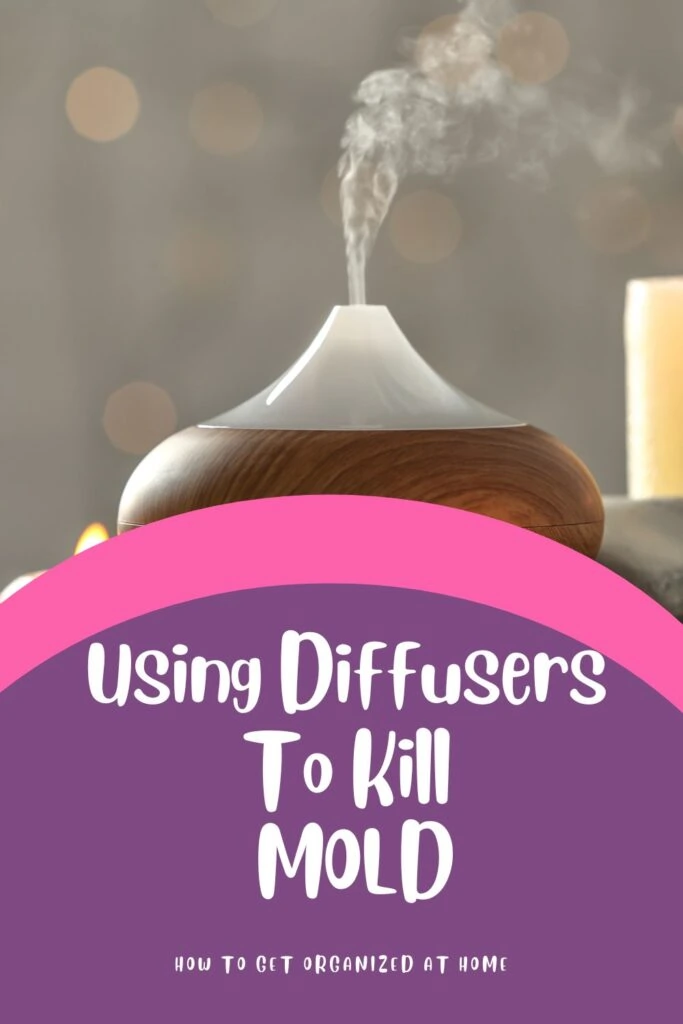 But tea tree oil is an essential oil too, therefore it's going to be used in diffusers the same as any other essential oil.
But it's going to have an even better result in your home because it's going to be killing those mold spores that are floating around in the air in your home.
What Diffuser Can I Get?
There are so many different diffusers you can buy that these are just a fraction of what is on the market right now!
As an Amazon Associate and member of other affiliate programs, I earn from qualifying purchases.
NEWYID Essential Oil Diffuser, 24V Ultrasonic Original Flame Diffuser, 3 Mist Mode 2 Timer Up to 12H of Continuous Aroma Waterless Auto-Off Aromatherapy Diffuser for Home Office, Gift Ideal for Women
Essential Oil Diffuser, Artificial Succulent Plants Potted Diffusers for Essential Oils with 7 Colors LED Light, Ceramic Cool Mist Super Quiet Aromatherapy Diffuser for Home Office Bedroom
Flame Air Aroma Diffuser Humidifier, 7 Colorful Flame Defusers- Auto Off 180ml Essential Oil Diffuser- Aroma Humidifier for Bedroom, Home, Office,Yoga
Essential Oil Diffuser 120ml Ultrasonic Aromatherapy Diffuser with Handmade Glass BPA Free Waterless Auto-Off, 4 Timer Setting 7 Colors Changed LED for Home Yoga Office
Aroma Diffuser for Essential Oil Large Room Diffusers Set with 10 Essential Oils,Ultrasonic 550ml Aromatherapy Diffuser with Essential Oil, Bedroom Vaporizer Cool Mist Humidifier for Home Office
Aromatherapy Essential Oil Diffuser for Room: 500ml Aroma Air Humidifier Remote Control for Home Large & Small Rooms - Ultrasonic Cool Mist Diffusers Oils Vaporizer with Light & Timer Bedroom Office
What Else Can You Use For Killing Mold Spores In The Air
You can use a Hepa filter on different products around your home to help reduce the number of mold spores in the air.
Having a Hepa filter on your vacuum is essential in the fight against airborne particles like mold spores and pollen.
Using an air purifier is also an option as it's pulling in the air in your home and filtering it through its filters before letting it back out into the room.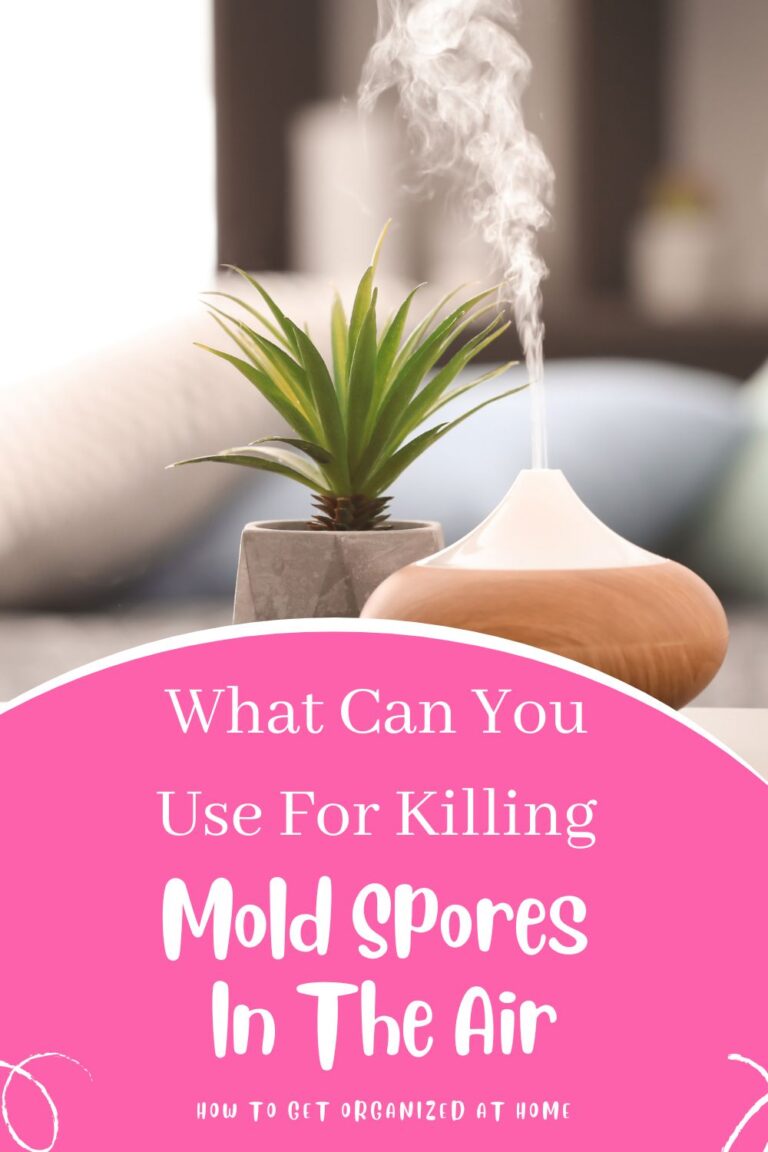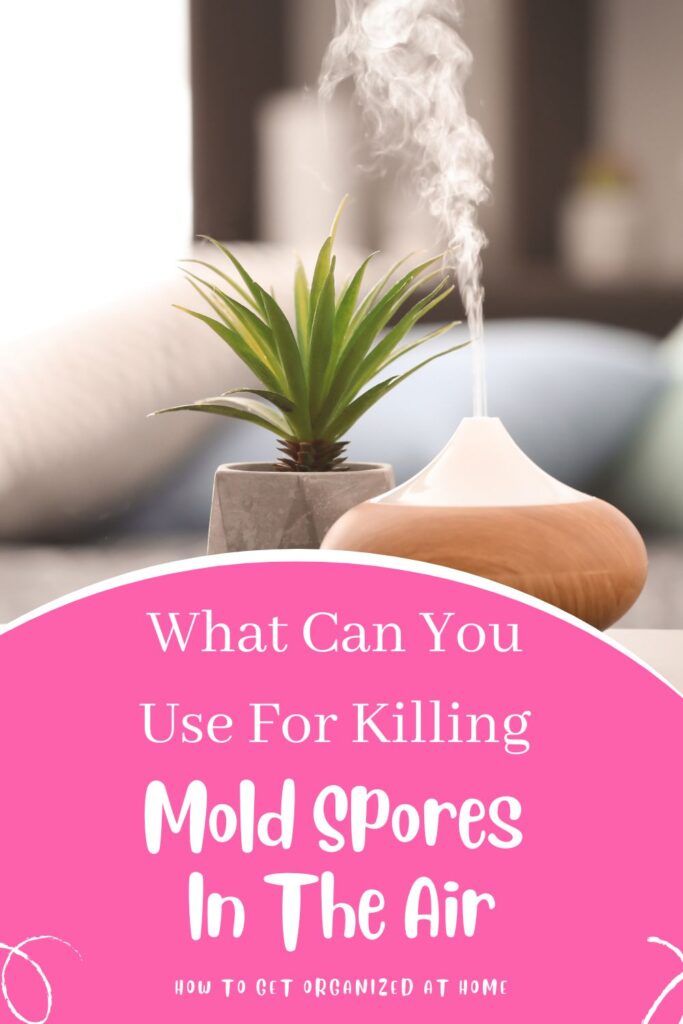 Even using a dehumidifier, which is pulling the moisture out of the air is going to reduce the number of mold spores in the air as the air goes through filters to extract the water.
More Resources For Tackling Mold In Your Home
When it comes to mold in our homes the more information we can have the better, here are some articles that I think will help you.