How To Clean A Shark Vacuum (Lift-Away)
Is your Shark Lift-Away not performing like it used to do? Do you feel that the cleaning power has been reduced?
Chances are that you need to clean it, bagless vacuums do need cleaning other wise their performance does reduce.
Check out how to clean a shark Vacuum, the Lift-Away model to get it working great and looking great too.
These simple tips for vacuuming will help you keep your vacuum looking good and working well.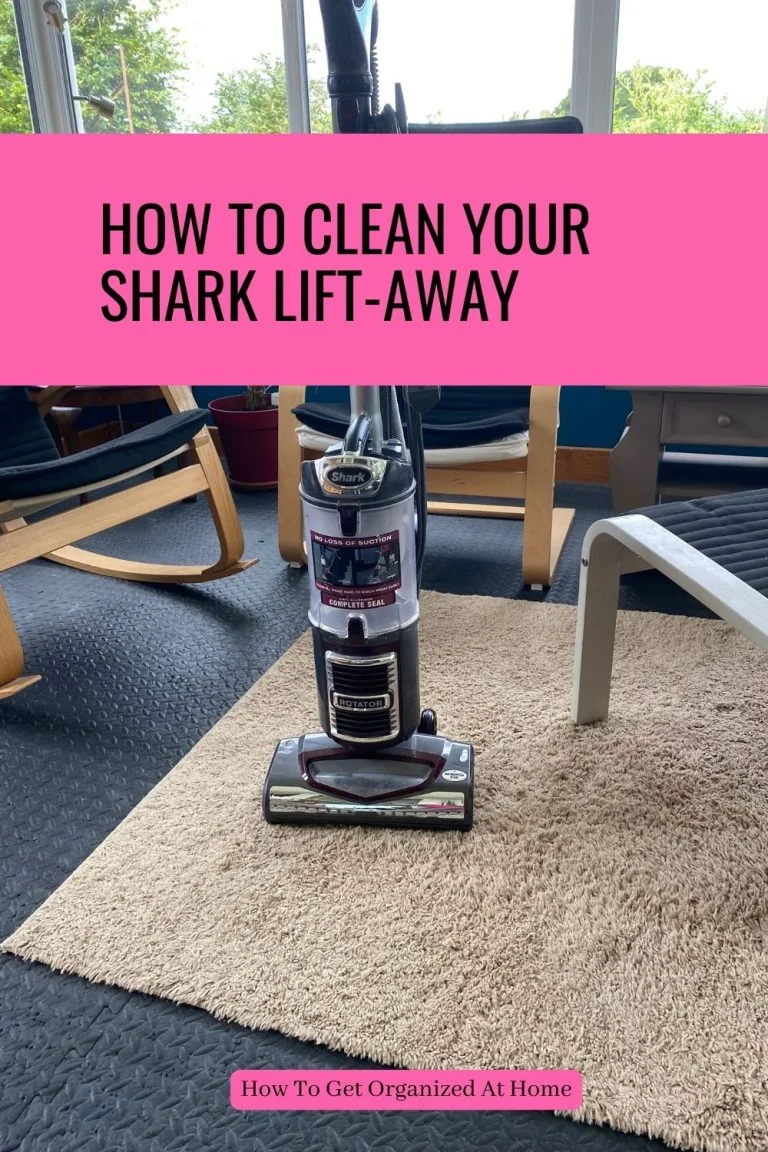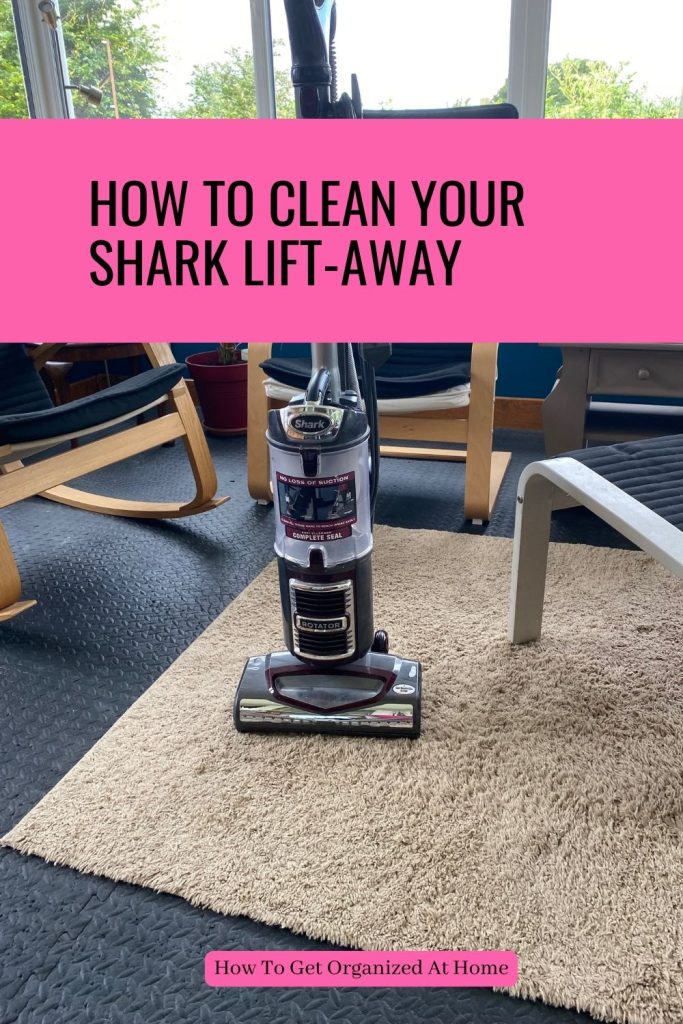 Let's dig in and get cleaning the Lift-Away Shark vacuum.
Affiliate links are included for your convenience. (This means if you make a purchase after clicking a link I will earn a small commission which won't cost you a penny more!) Click here to read my full disclosure and privacy policy.
Cleaning The Shark Lift-Away Vacuum
I am often asked how to clean my Shark Lift-Away vacuum, so I thought I would explain it in detail. It is something you will need to do to ensure that it is working to its best ability. A dirty vacuum can affect the performance of the vacuum as it has to deal with dust particles. It can actually affect the motor as it has to work harder to do the same task.
Make Sure You Unplug The Vacuum First
The most important thing you have to do when it comes to cleaning your vacuum is to ensure that you have removed the plug from the socket.
You must not attempt to clean your vacuum whilst it is still plugged in.
Empty The Dirt Canister
This is something you should do every time you use your vacuum. It is not only a great habit to practice but it's also a way to ensure that when you next go to use the vacuum it has an empty canister so vacuuming isn't stopped early due to a full canister.
Having an empty canister looks nice too.
To empty the canister remove it from the vacuum base and press the catch that releases the bottom of the canister, the dirt should fall out.
Open the top of the canister to make sure that no dirt or debris is still inside.
Washing The Dirt Canister
I think this is the most satisfying part of the cleaning process, I love to see a clean canister. Wash the canister with water, don't use any cleaning products on it, that isn't necessary.
Once it is clean you need to air dry it until it is completely dry. This might take a couple of days. Using the vacuum before it has dried properly can lead to unpleasant smells.
I only wash the bottom area that the dirt sits in, never the top lid section, this I wipe over with a damp cloth.
Cleaning Washable Filters
The filters in a Shark Lift-Away should be washable, check first with your handbook to make sure they are washable.
Remove any excess dust off the filter first, then rinse in water. Don't use detergent to clean the filters as this could potentially damage the filter.
Keep cleaning the filters until the water runs clear, depending on your filter's cleanness will depend on how long this will take.
These need to dry, again don't use them if they are even slightly damp, this will make your vacuum smell. The drying process can take a couple of days.
Unclog Hair On Roller
Take the roller out of your vacuum and start removing any hair that might be tangled up in the brush.
I also wash the roller, it ensures that I have gotten off any dirt that might have been sticking there.
This needs to dry before putting it back in the vacuum.
Wipe Down The Insides Of Base
You can't get the bottom part of the vacuum wet, it has electrical parts so the only thing you can do to clean it is to wipe it out with a damp cloth.
There is potentially going to be a lot of dust inside the base, so be prepared to wipe it down a few times to ensure that you have gotten all of the dust from the base.
Dry with a dry cloth or paper towel to make sure that there is no moisture left.
Don't Forget The Filter On The Front
This is the one filter I can be certain I have forgotten to clean on a number of occasions, it is obvious there is a filter there.
Remove it from the housing and clean it with care, make sure it's a washable filter before getting it wet.
Any attachments With No Electrical Connectors
Cleaning the tools on the vacuum is possible as there are no electrical connections on them. You can submerge these in water, and make sure they are dry before you use them again.
You will be surprised by how much dust and dirt gets stuck in these areas.
Clean And Wipe Down The Actual Vacuum
Wiping down the actual vacuum is a good idea, it keeps the machine looking nice. There is nothing worse than trying to clean with dirty tools, it isn't going to make the cleaning go well.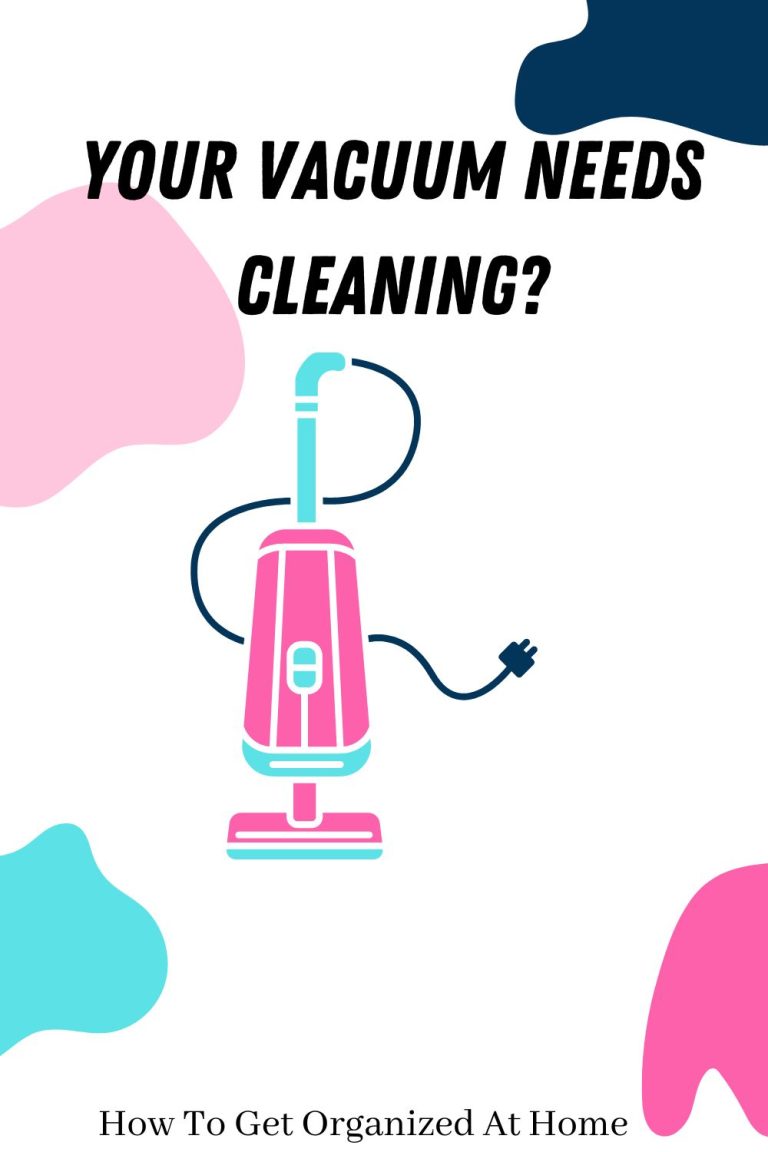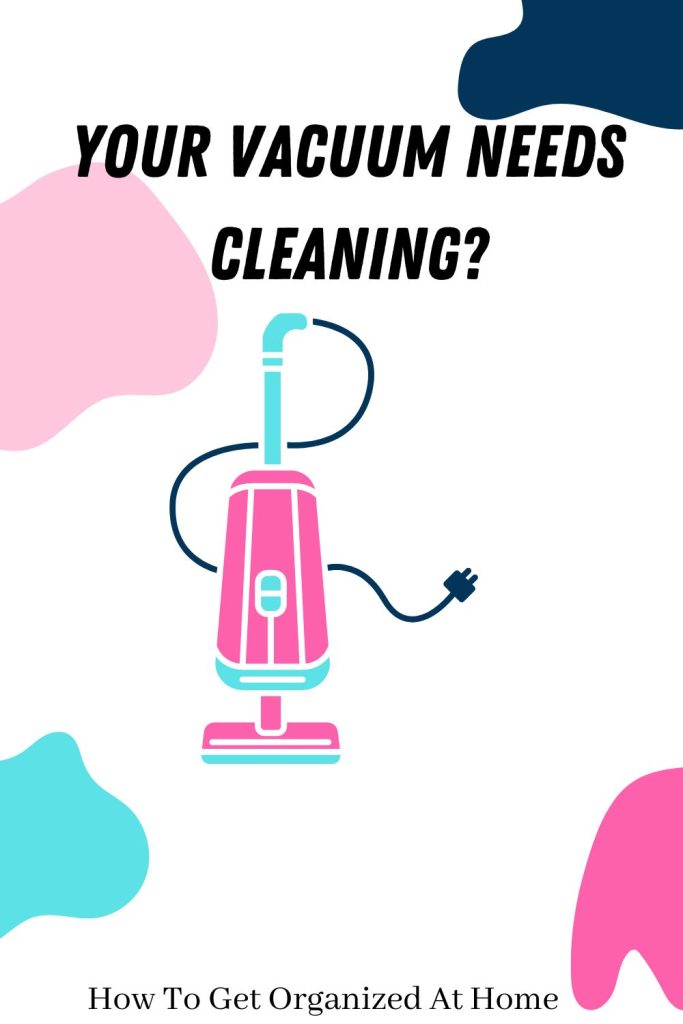 Keeping your vacuum looking good will allow you to be proud of it and ensure that you use it.
Why Cleaning Your Vacuum Is Important
Cleaning your vacuum will improve its performance and potentially last longer because the motor doesn't have to work so hard if the filters are clean.
Dirty filters mean that the airflow to the motor isn't as good as it can be and that can have an effect on how the motor works.
More Information On Vacuum Cleaners
There are so many different types of vacuums, this is to clean the Shark Lift-Away, if you have other vacuums make sure that you read the instructions on how to clean it properly.