5 Free Printables To Get You Organized For The Holiday Season
It can be a stressful time when the holiday season starts approaching, there are always so many things you need to do and think about.
Not knowing what to do and when, becomes overwhelming, that's why I created the Holiday Planning Printables.
These 5 free printables will help you get the basic holiday planning under control and this will reduce the stress that you are feeling right now.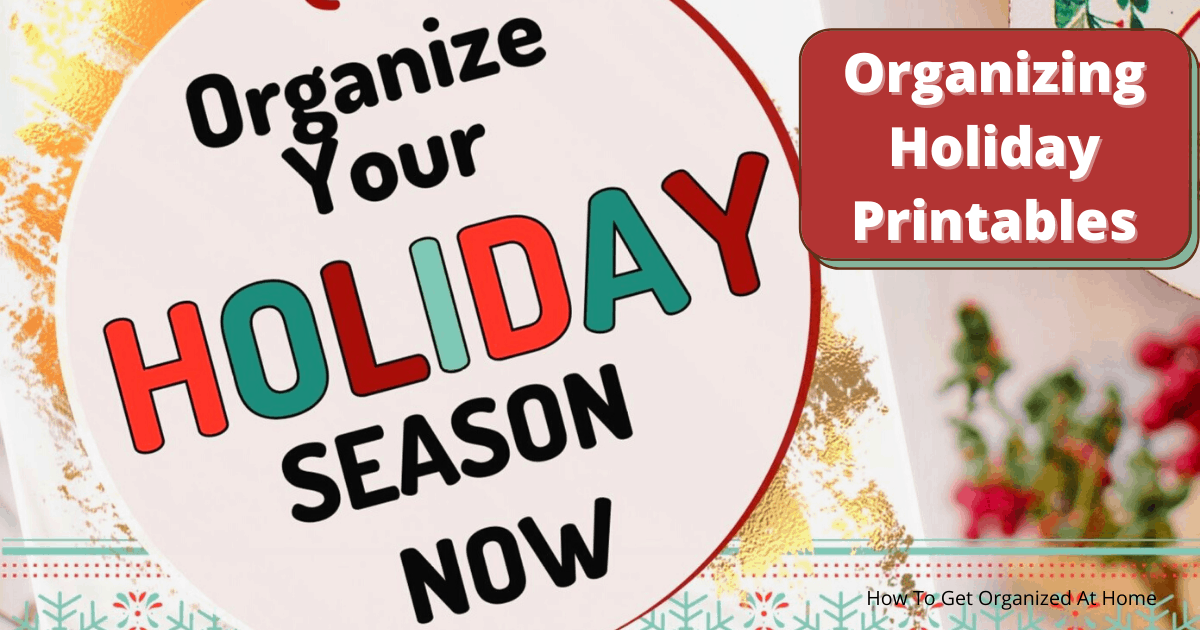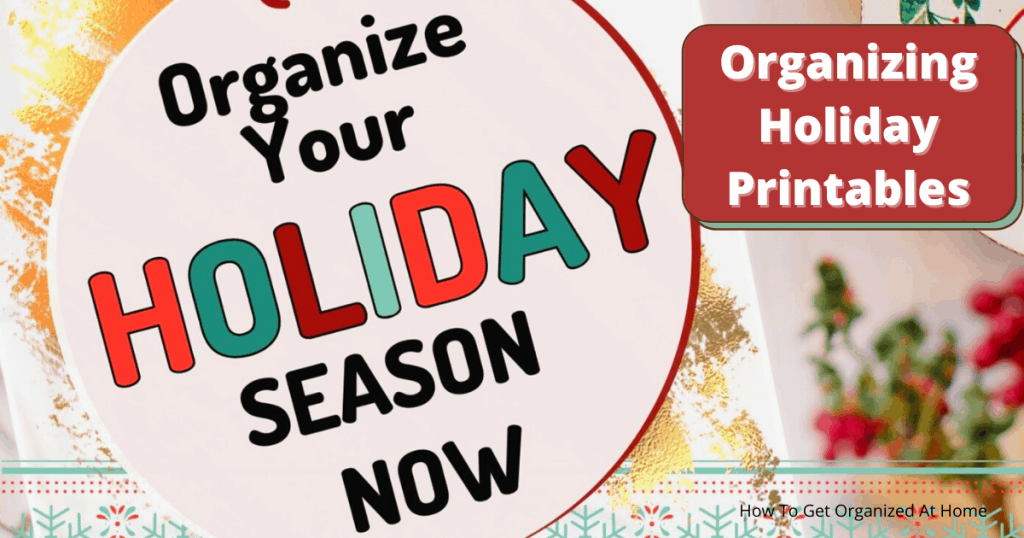 Related Articles
What Are The 5 Free Holiday Planning Printables?
For me, the most important things I need to plan for are the gifts to buy and the food I need. To do these two things well I need to know what gifts and food to buy and how much I can afford to spend.
Without this information I can't plan any part of the holiday, I just don't have the information I need and if it's part of my holiday folder it makes it easier to have all the information in one space.
Which is why I created these free planning printables to help you too.
Sorting Out Your Gifts
I think this helps you focus on the people you need to buy for and getting an idea what you want to buy.
If you are buying for more people than six people just print this page twice.
Start with writing the names of everybody in one of the columns, this will let you work out who you need to buy for.
Then jot down some ideas for gifts, I do this in pencil so I can change it if I need to down the line.
You can see what I mean in the image below.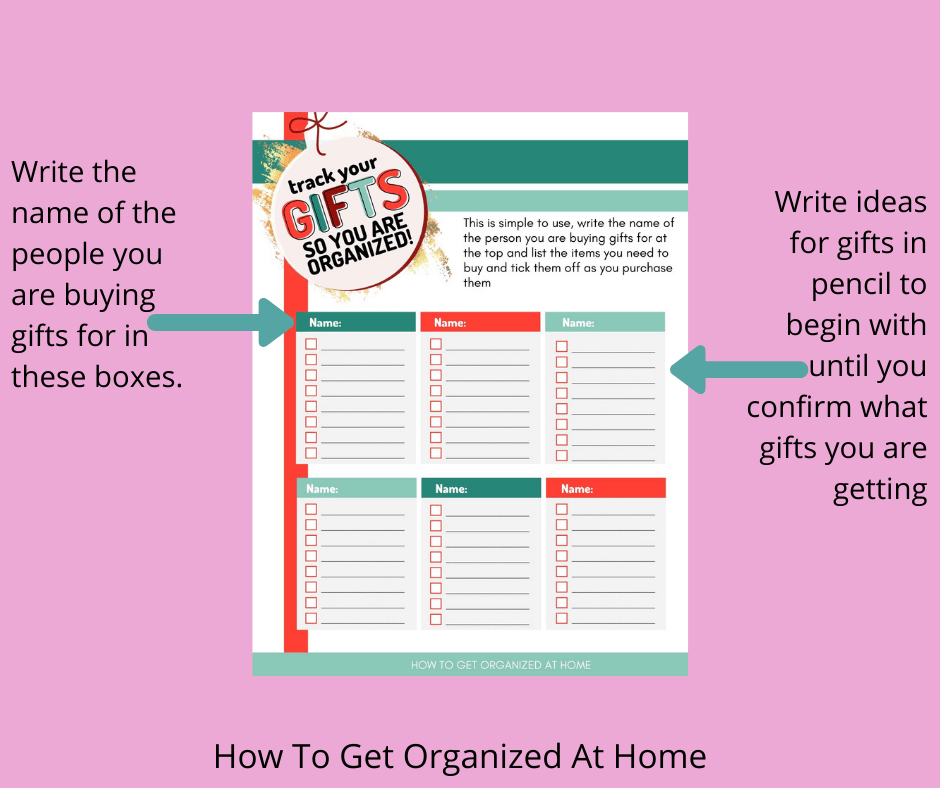 Sorting Out Your To-Do Checklist
When it comes to all those tasks you need to do you need a list, it's a must.
I've broken it down into three sections, to-do now, to-do in November and to-do December.
As it gets closer to the holiday season there might be more things to remember but sometimes you remember things well in advance but if you don't note them down you will forget, or is that just me?
So, when you think of things you need to do, but not just yet, write these down in the right space so you can work them into your plan closer to the time.
I've indicated in the image below where to add your different to-do lists.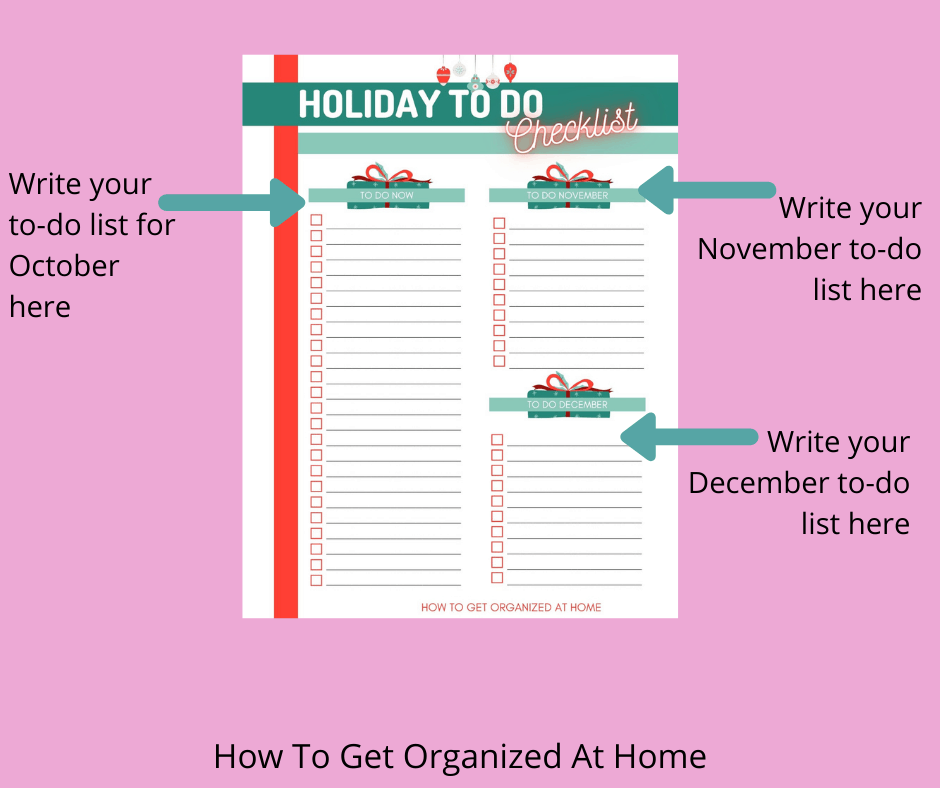 Now Let's Look At Your Holiday Budget
I think this is one of the most important parts of this holiday printable pack.
You have to know how much money you are going to need for food and gifts, but you might also need to include travel costs if you are visiting family and friends over the holiday period.
I save money all year for birthdays and Christmas, this means I'm not trying to stretch my budget in the last few months of the year to afford the holiday season.
So, for me writing in the budget isn't difficult, I know what money I have and what I can afford to spend on gifts and food.
For me, I refuse to put holidays and birthday gifts on credit.
I have marked up the image of the printable so you know how to use it. If you need more space just print another sheet off.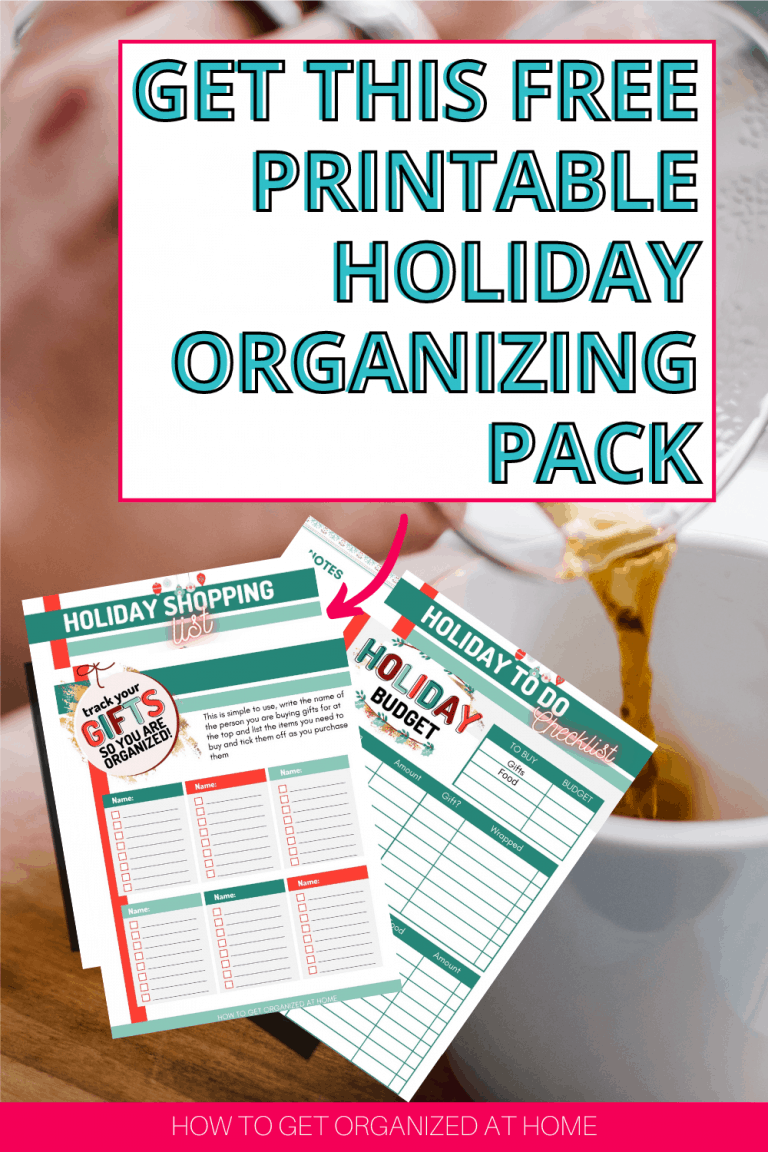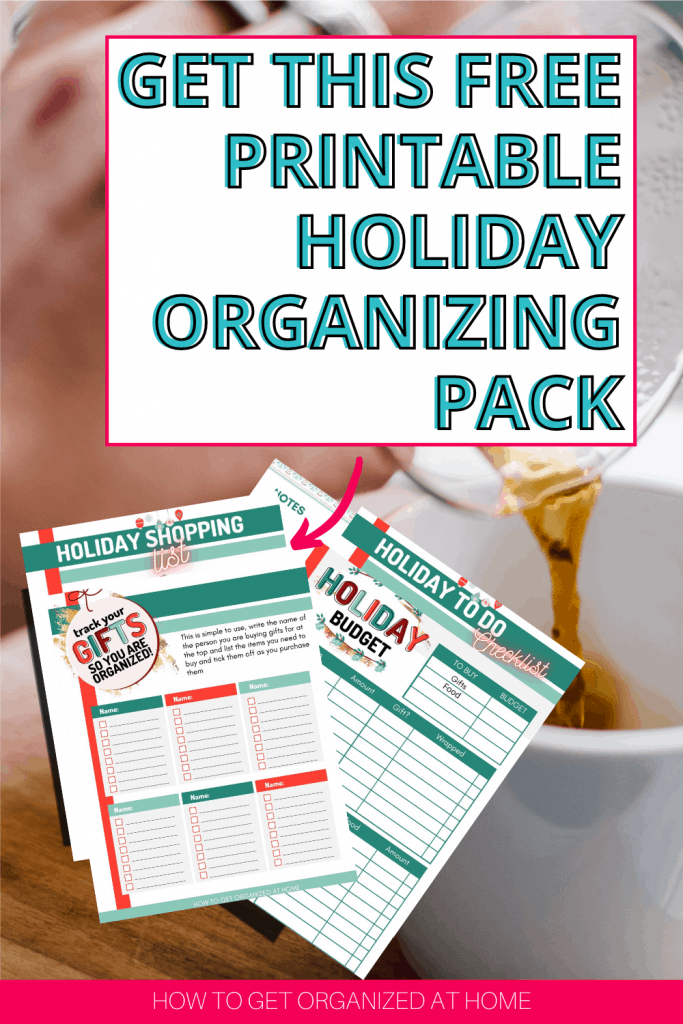 Using A Holiday Shopping List
When it comes to holidays there is always a shopping list you need. But you don't want to get your holiday shopping list mixed up with your weekly shopping or any other list.
It's important to keep this shopping list separate so you can work independently with it and keep to your budget too.
If you need more space just print off another sheet.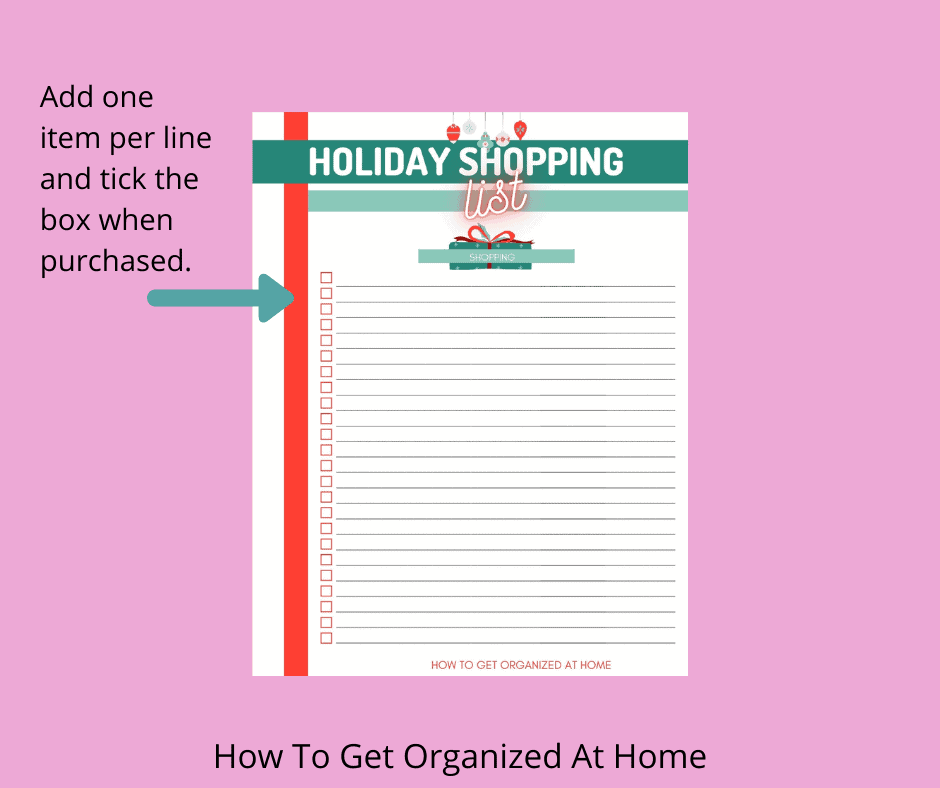 Notes Section
This is so you have somewher to take notes, it's important to keep things together that are for the holiday season and there is nothing worse than not having somewhere to write notes.
This is simple to use, you might want to print this out a few times so you are never short of a place to take notes.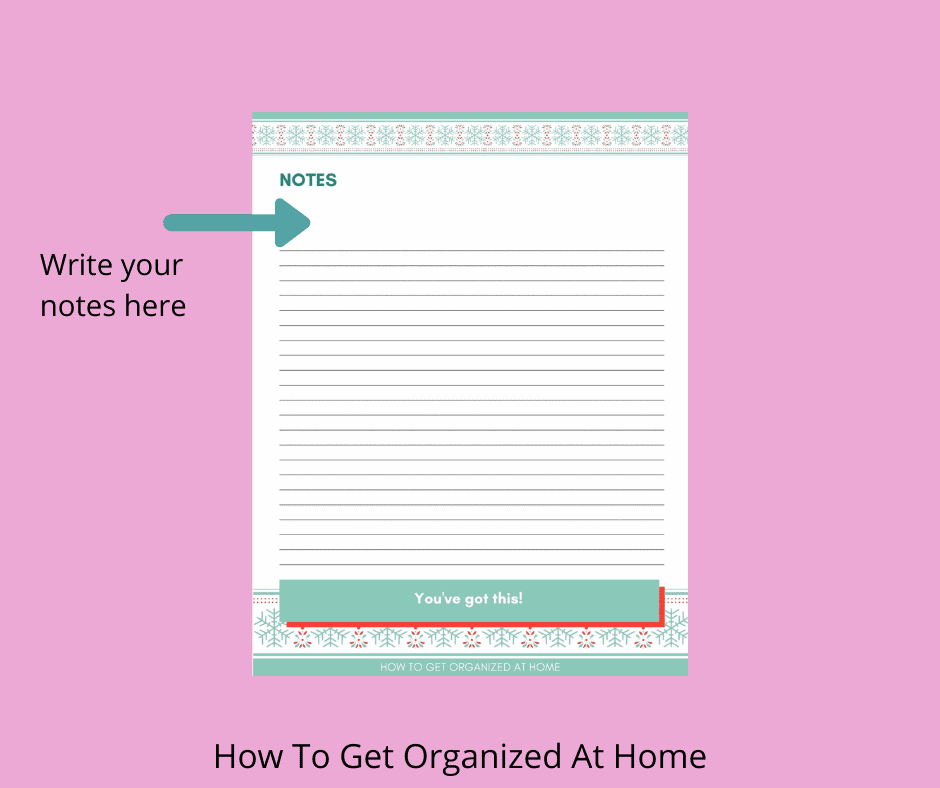 Let's Recap…
If you want to get your holiday organized you need to take action now. This is why I've put together this free Organize Your Holiday planner to help you organize your holiday season the right way.
In this free guide I help you tackle the most important aspect of the holiday, the gift buying and your budget.
Without these vital parts it's easy to get so disorganized that you spend more money than you can afford and you could forget people too.
To get this free guide click the link above and the guide will be sent to the email you entered.
You Will Love These