How To Clean Moldy Fabric Blinds
Fabric blinds can be an essential part of our home. They add privacy, control the amount of light that enters our rooms, and even enhance the overall look of our homes.
However, over time, they can accumulate dust, dirt, and even mold, which can be harmful to our health.
In this blog post, we will provide you with a step-by-step guide on how to clean moldy fabric blinds and keep them looking as good as new.
Sometimes it's useful to know these mold removal tips to help us combat mold in our homes.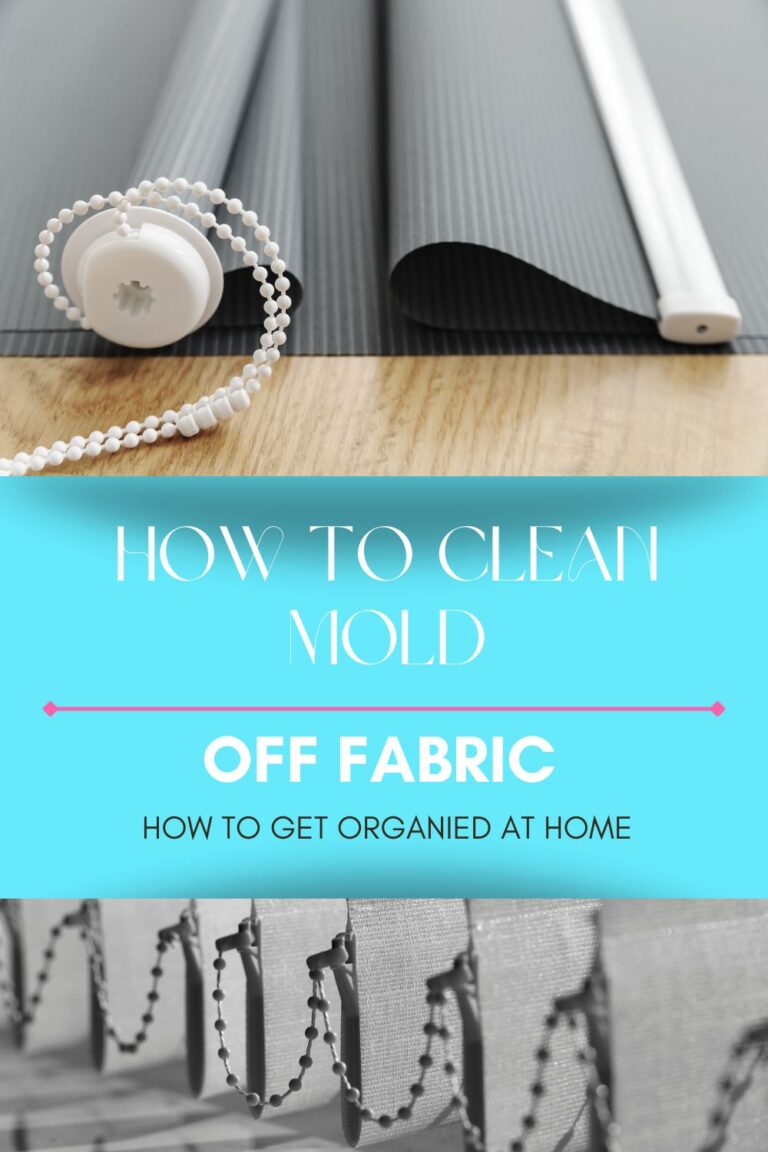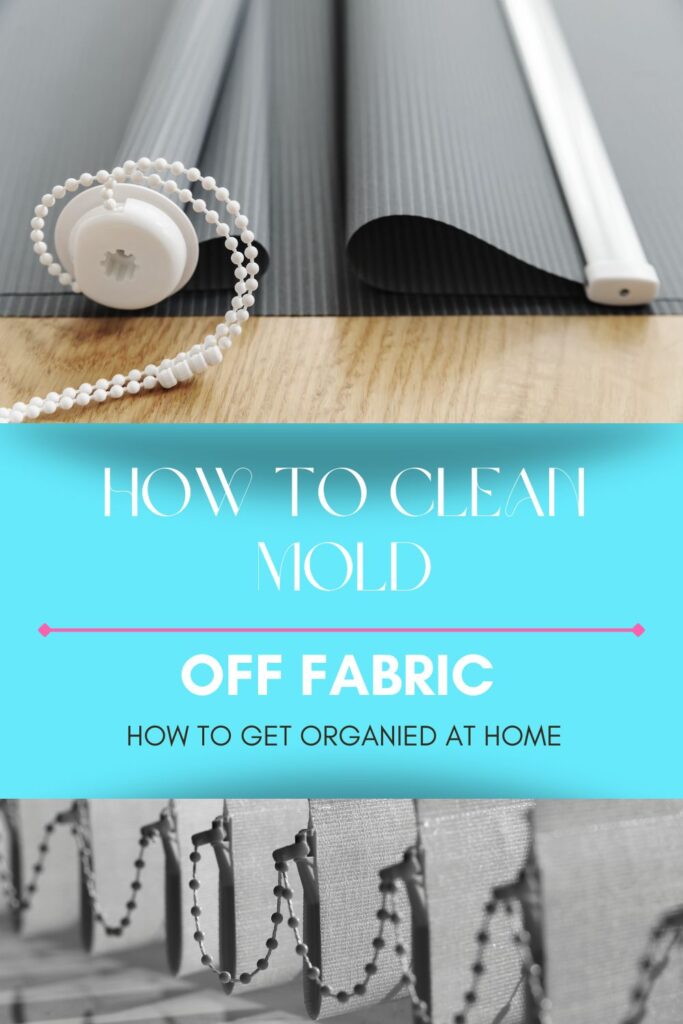 So, how do we clean moldy fabric blinds so they look good and are not dangerous to our health?
Affiliate links are included for your convenience. (This means if you make a purchase after clicking a link I will earn a small commission which won't cost you a penny more!) Click here to read my full disclosure and privacy policy.
Preparing for the Cleaning Process
It is important to use protective clothing such as gloves, goggles, and a mask to avoid inhaling mold spores, especially if you have a mold allergy or are sensitive to it.
Mold can cause respiratory problems, skin irritation, and other health issues, so it's always better to be safe when dealing with mold.
Before cleaning your moldy fabric blinds, you will need to gather a few supplies. These include:
a vacuum cleaner with an upholstery attachment
a bucket of warm water
You may also need a ladder to reach high areas.
These are the tools you are going to use to clean your fabric blinds but don't forget there is a reason why they went moldy and you need to work out this problem too before it has a chance to come back.
Vacuum the Moldy Fabric Blinds
The first step in cleaning moldy fabric blinds is to remove any loose dirt or dust using a vacuum cleaner with an upholstery attachment.
You really want a vacuum that has a Hepa filter and one you can empty and clean after use.
Be sure to vacuum both sides of the blinds thoroughly.
This step is to remove any dust particles that are on the blind, you don't want to wash dusty blinds.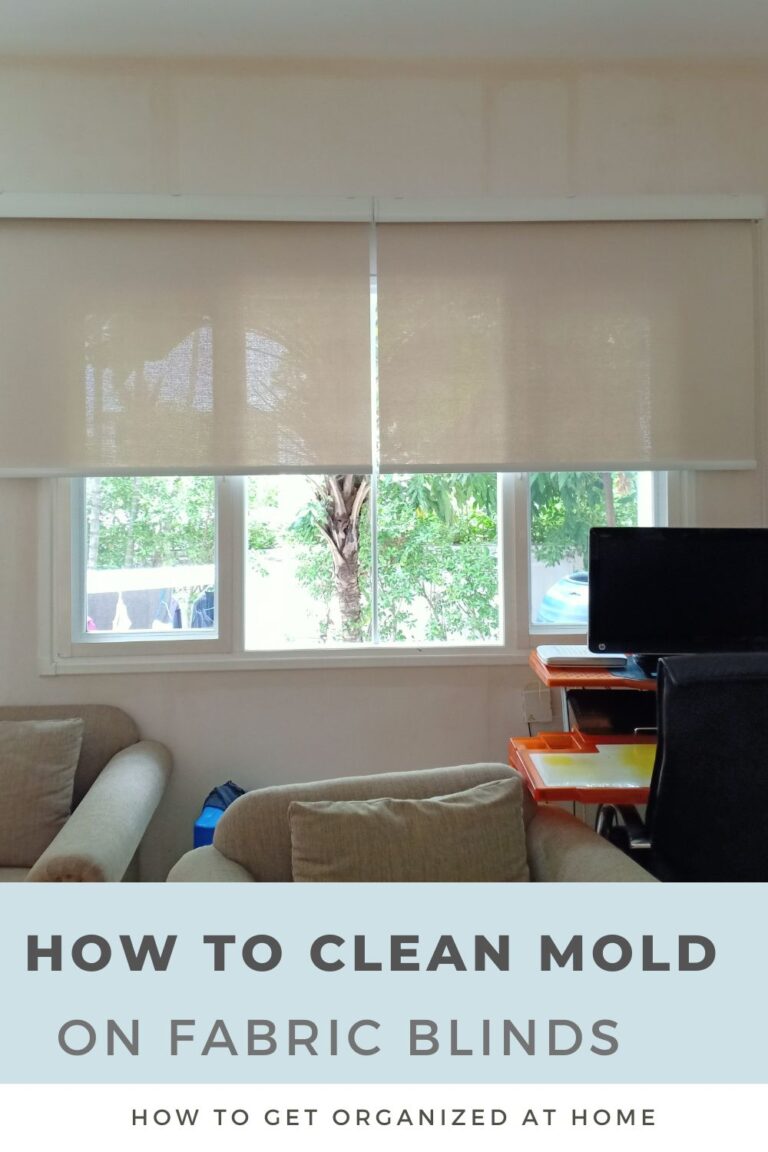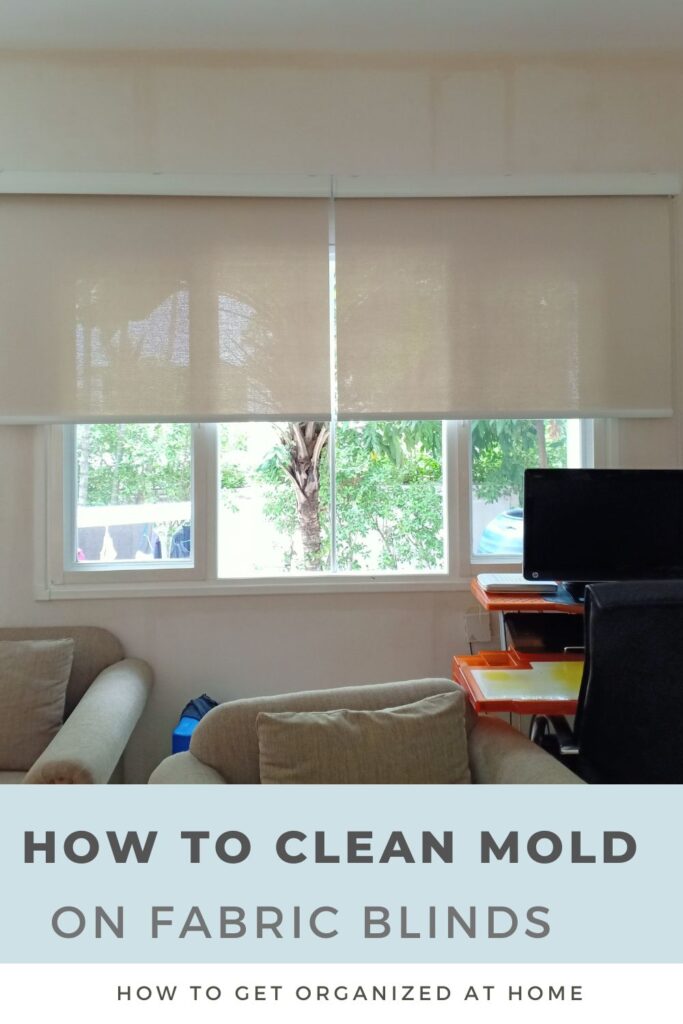 Put your vacuum to one side, you will need to clean this to ensure that any mold spores are removed from your home.
Washing The Moldy Blinds
Next, mix a small amount of mild detergent with warm water in a bucket, and add a couple of drops of tea tree oil to the mixture to kill any spores that end up in the water.
Dip the disposable cloth in the solution, wring it out, and gently wipe down the blind, making sure to reach all the corners and edges. Rinse the cloth in clean water frequently to avoid spreading the mold.
Test the solution on an area of the blind that isn't on show to make sure the hydrogen peroxide doesn't damage the blind or the color of the blind.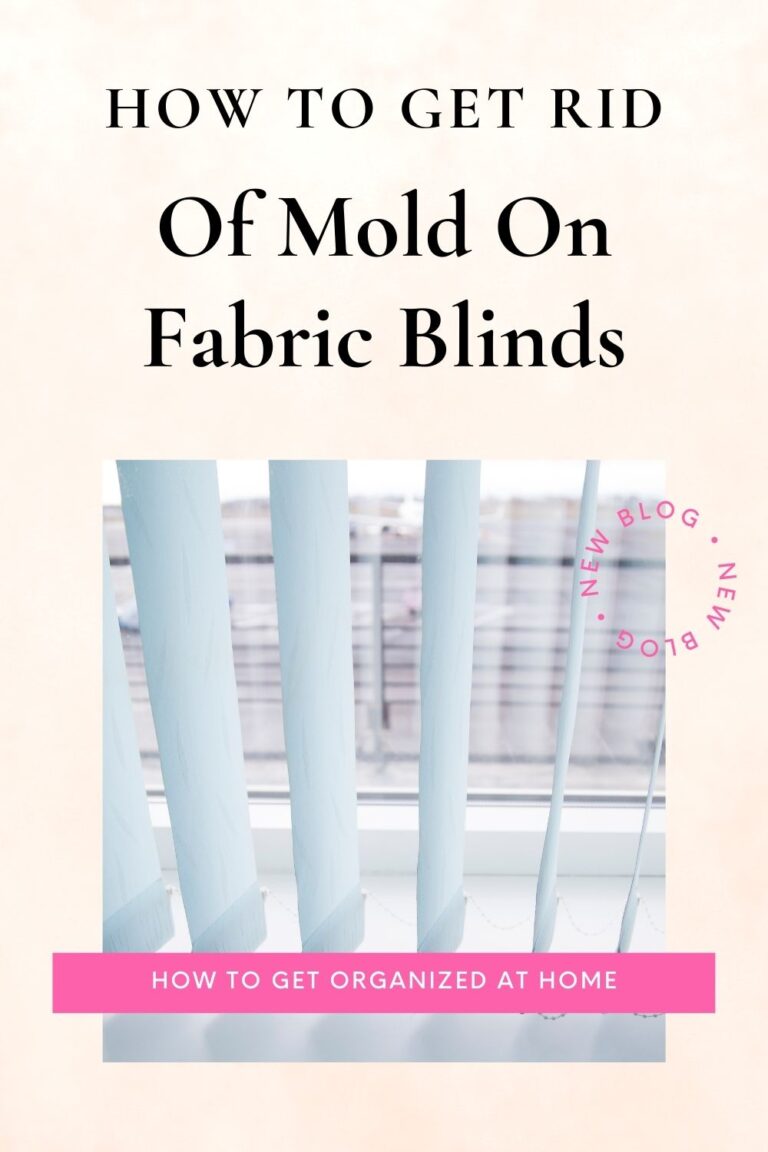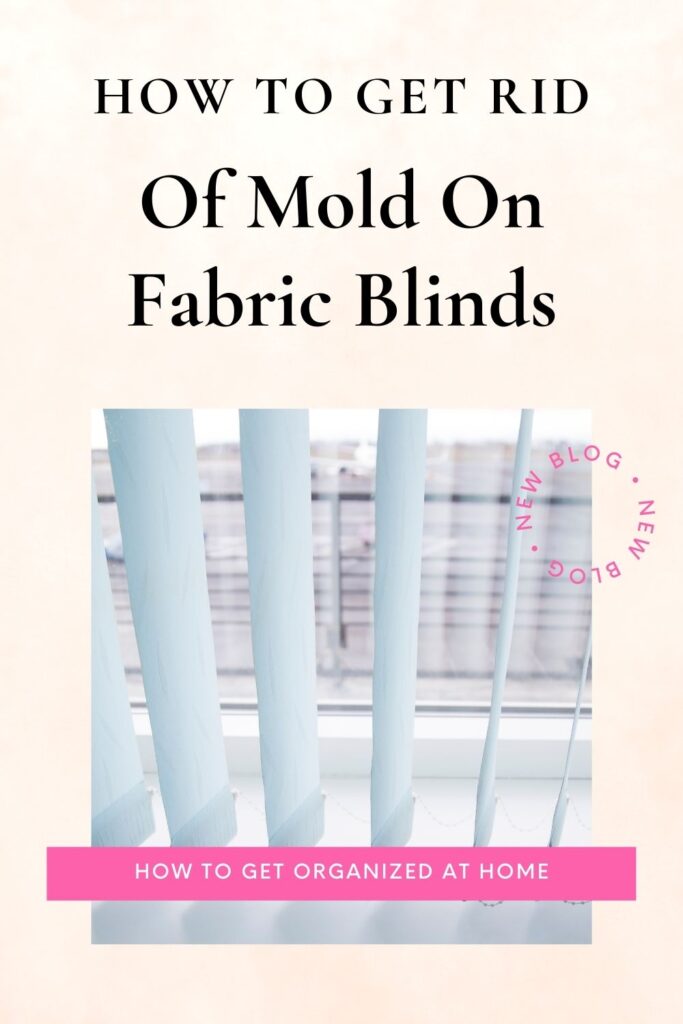 If the mold is stubborn and refuses to come off, mix equal parts of water and hydrogen peroxide and gently apply it to the affected areas using a disposable cloth.
Leave the solution to sit for a few minutes, then wipe it away with a clean, damp cloth. Be sure to rinse the cloth frequently to avoid spreading the mold to other areas of the blinds.
You Must Dry the Blinds
It's important that you dry the blinds that you have washed as you don't want them to just sit there as they could become home for more mold spores who are looking for a new home.
Put them outside in the sun and dry them naturally, or use a fan to speed up the drying process.
Leaving them wet is asking for trouble.
Preventing Mold Growth On Fabric Blinds
To prevent mold growth on your fabric blinds, it is essential to keep them clean and dry.
Regularly dust them using a duster or a soft cloth to prevent the buildup of dust and dirt.
You can also use a fabric protector spray to repel moisture and prevent mold growth.
Avoid using humidifiers in areas with fabric blinds as they can increase the humidity levels and create a favorable environment for mold growth.
Instead, use a dehumidifier to reduce the moisture levels in the air.
If you have a lot of condensation on your windows it's important that you take action to reduce this moisture to prevent mold from settling on your blinds in the future.
Cleaning moldy fabric blinds may seem like a daunting task, but with a little patience and the right supplies, it can be done quickly and effectively.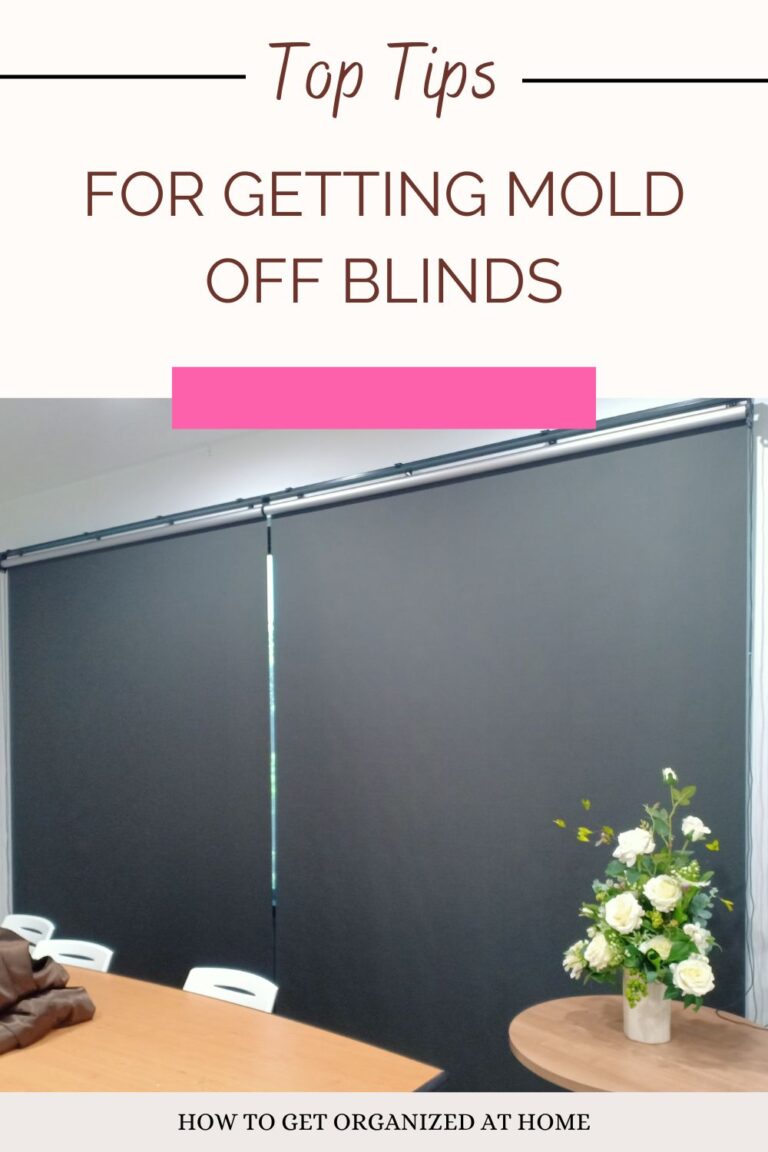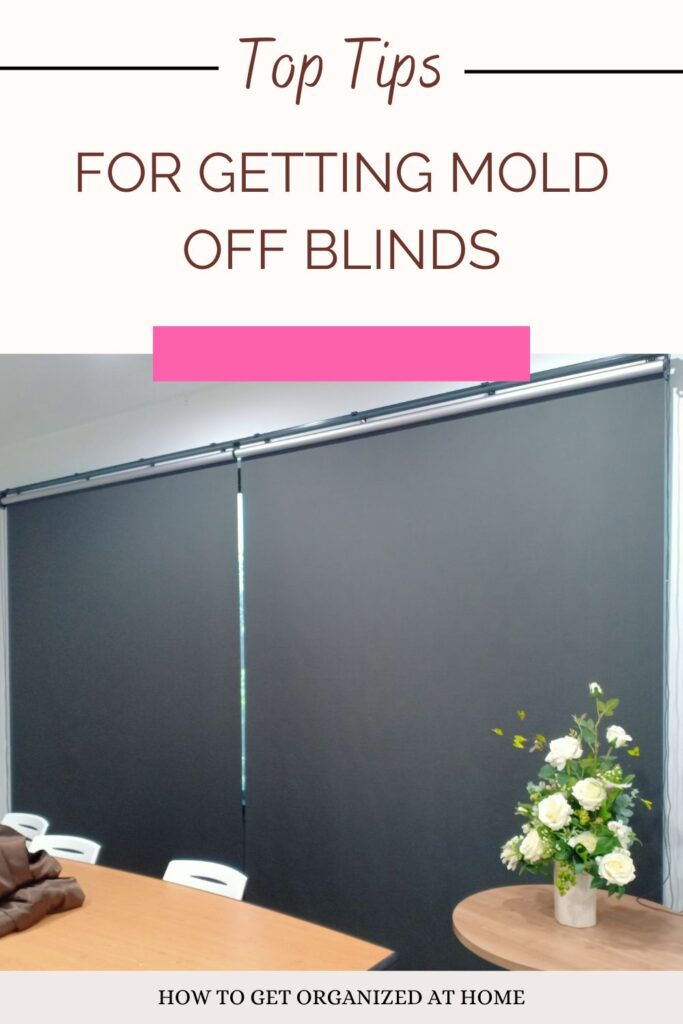 Remember to always wear gloves and protective clothing when handling moldy materials and to avoid spreading the mold to other areas of your home.
Don't forget to clean your vacuum to reduce the risk of mold spores spreading around your home.
By following the steps outlined in this guide and taking preventive measures, you can keep your fabric blinds clean, mold-free, and looking as good as new.
Resources For Cleaning Mold In Your Home
The more resources you have access to the better you are at being able to deal with a problem as it arises, here are some articles on mold in your home.