5 Ways To Organize Using The Ikea Raskog Cart
Creating an organized home is one of the best things that you can do for yourself. It saves time, money, and sanity! But sometimes finding extra places to organize your things is hard to come by. One of the easiest ways to add more storage to your home is by organizing with the IKEA Raskog cart.
The beauty of using a cart is that it's portable and it's really easy to change around as your needs change. You are not tied down to any one way to use it. You could use it to organize art supplies, bathroom supplies, cleaning supplies, or even your makeup!
The idea behind using a cart is it's versatility. It can be moved, shifted, re-arranged, re-organized and even spray painted to match the colors of your home!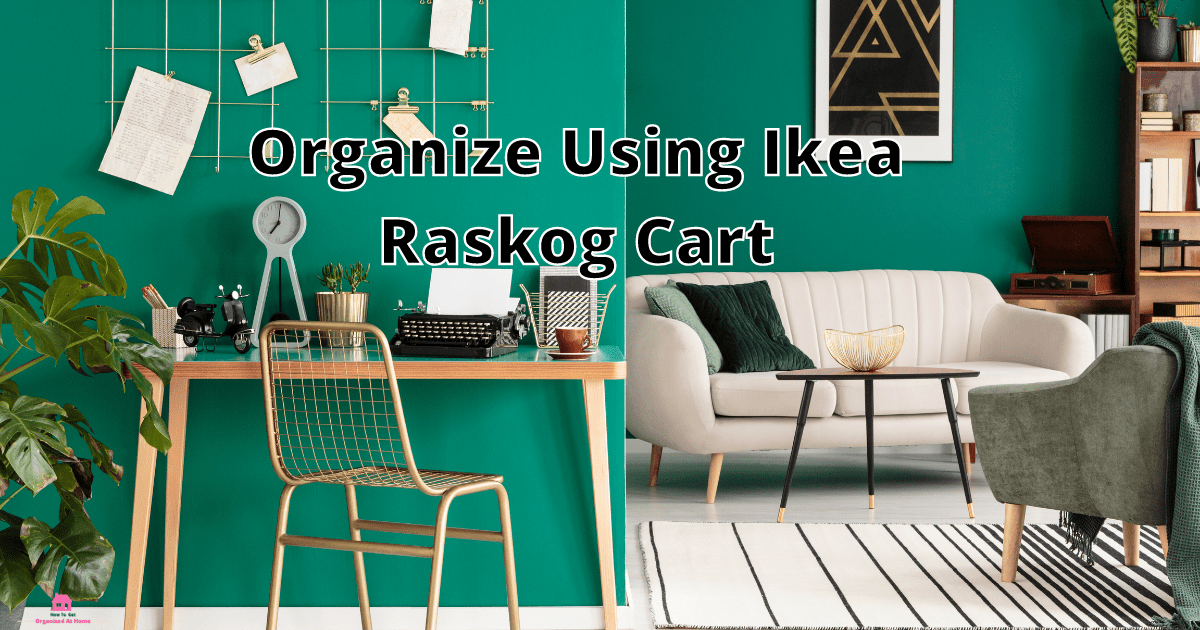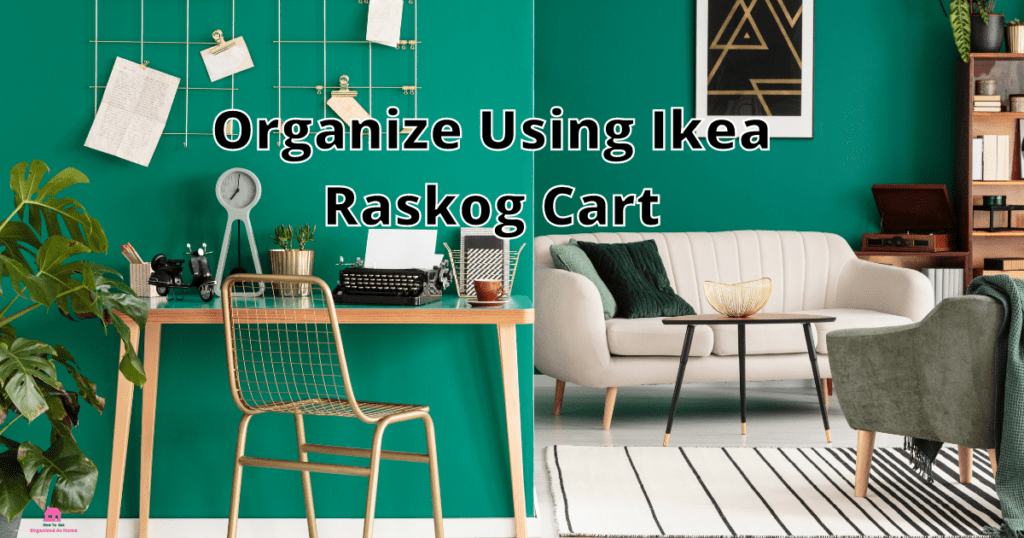 Related Articles
This is a guest post by Michelle from Practical Perfection, I'm sure you will love it as much as I do.
Organizing Your Laundry Room
Affiliate links are included for your convenience. (This means if you make a purchase after clicking a link I will earn a small commission which won't cost you a penny more!) Click here to read my full disclosure and privacy policy.
One of the rooms that can get most easily cluttered is your laundry room. There is so much work to be done in a laundry room and oftentimes that's where we store cleaning products, laundry products, repair kits, light bulbs, paper products, you name it!
The laundry room can sometimes turn into a catch-all room.
Using the IKEA Raskog cart to help you get organized could make a big difference in the usability of your space. Not to mention it's easy to move the case it if it happens to get in your way.
Because we are accessing our laundry supplies so often, one of the best things that you can do is to make it very accessible. This increases efficiency! And the faster we can get the laundry done, the better!
The IKEA Raskog cart is a perfect place to store your laundry supplies such as your laundry detergent, bleach, dryer sheets, wool dryer balls, etc.
Use the top shelf to store tall items or items that you use the most. You can also use other shelves to store stain remover, laundry scent beads, borax, Fels Naptha bars, batteries, and more!
A laundry cart is especially perfect if you have unused space in your laundry room, or extra space between your washer or dryer.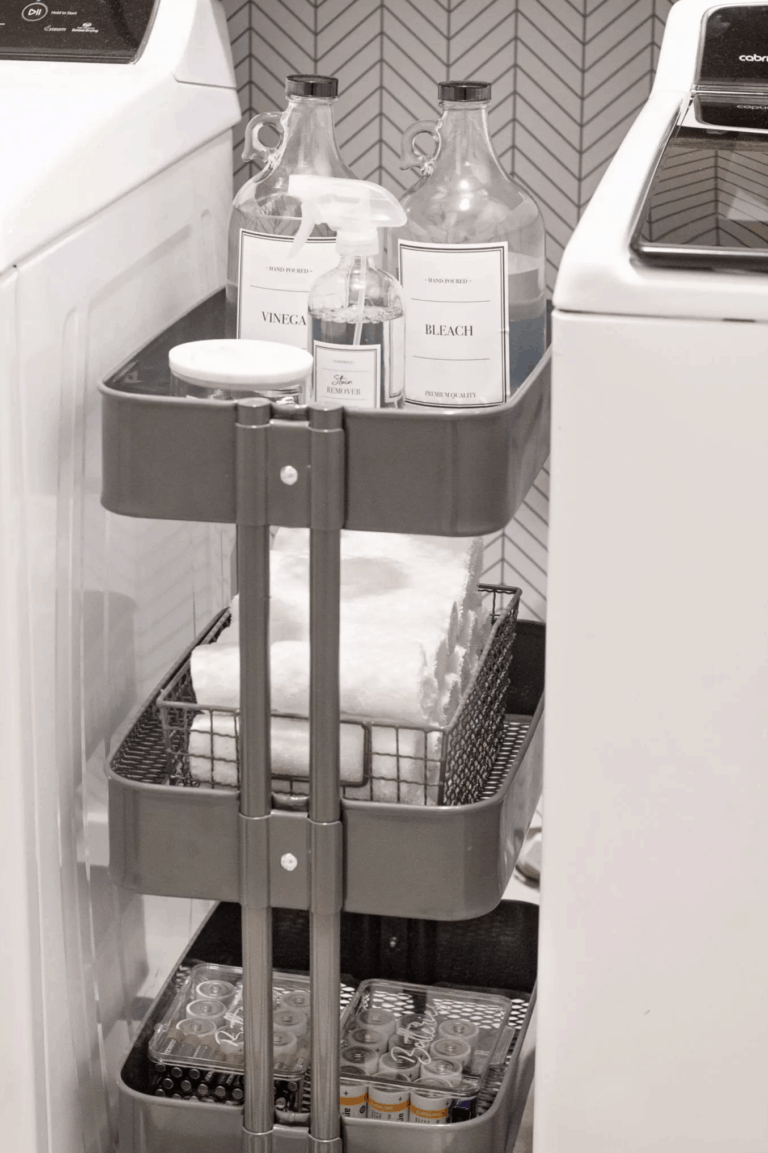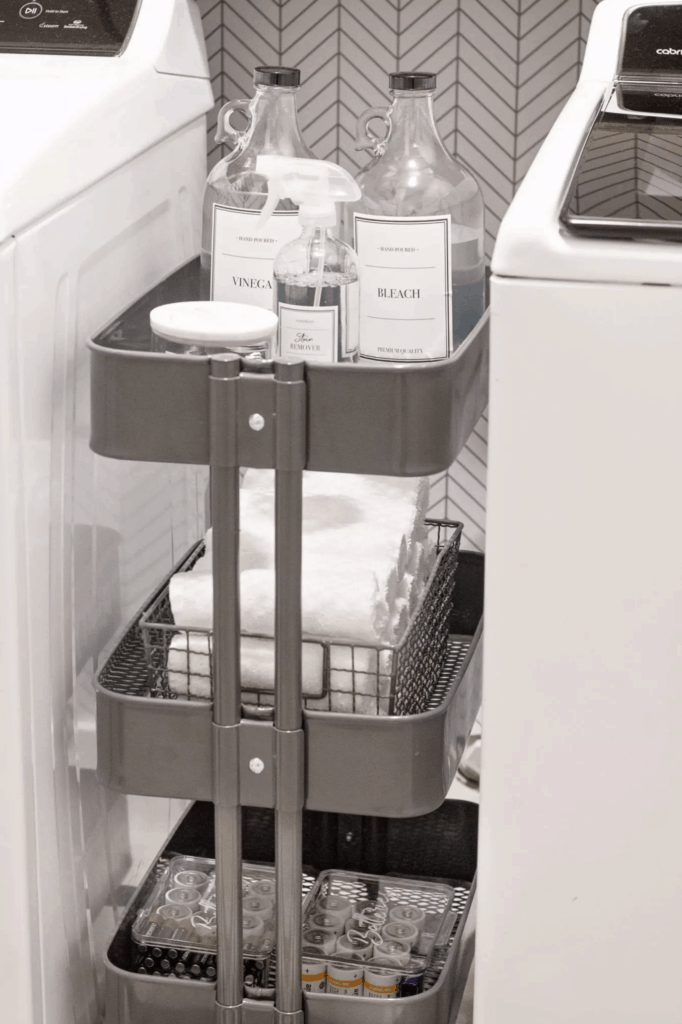 Create an Ikea Raskog Cleaning Cart
What if you had a cart that you could push all around your house and have all of your cleaning supplies in one place?
That way you wouldn't have to store cleaning supplies under every bathroom sink, nor would you have to go back and forth all over the house trying to find the cleaning supplies that you need at that moment.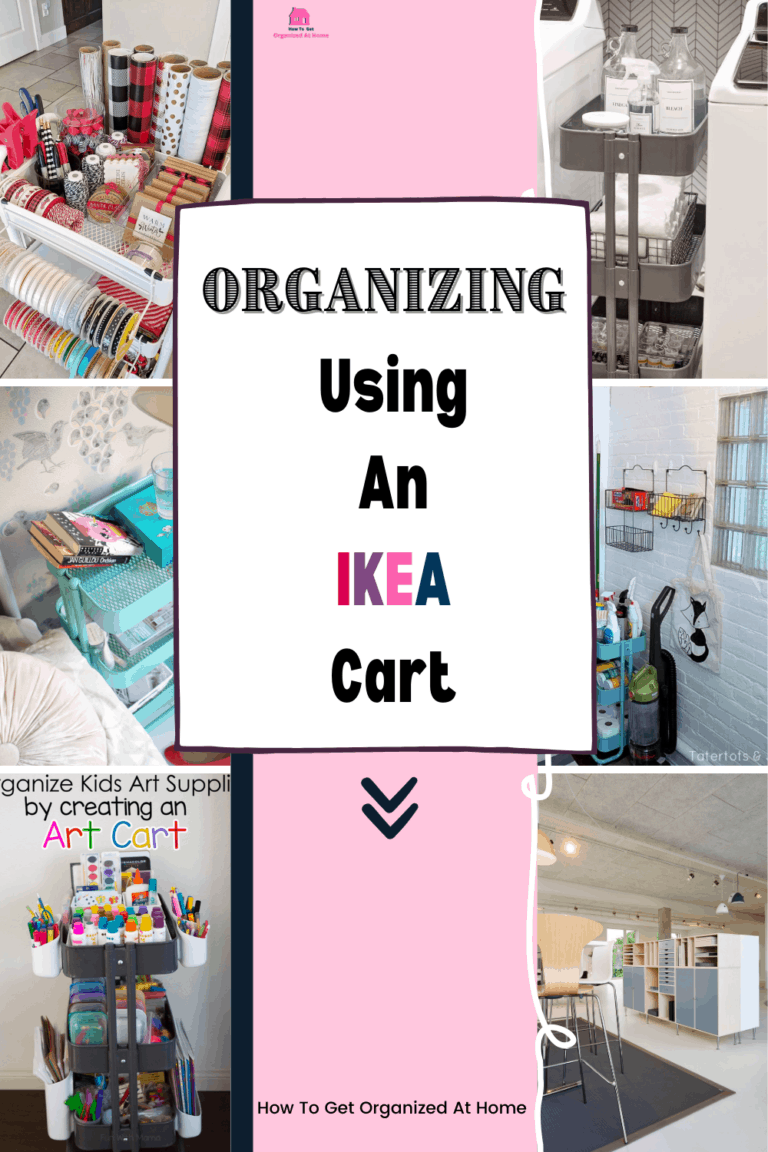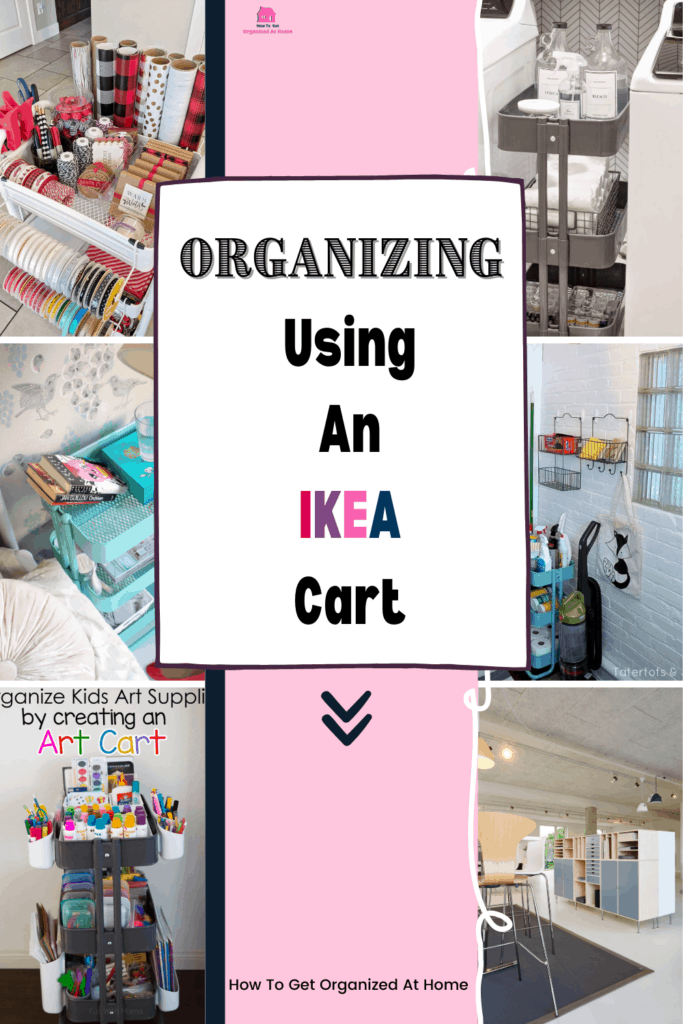 Create a mobile cleaning cart to make cleaning your home a breeze! Separate your cleaning supplies according to room or type.
For example, you could leave the top shelf of the cart for only your bathroom cleaning supplies. The next shelf down could be wood care and floor care.
You could also store cleaning tools such as a handheld steamer. Creating a cleaning cart would be especially great if your home is on one level. If you have a large home you could create a cleaning cart for each level to make cleaning that much easier.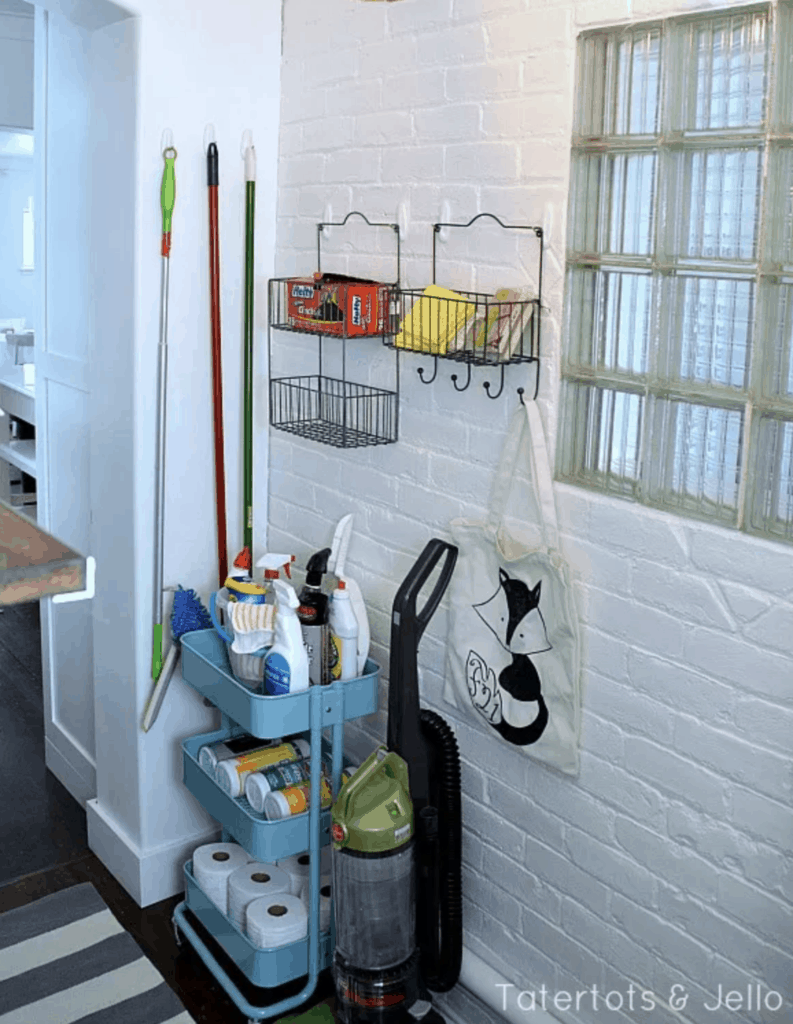 Organize Your Gift Wrap Using a Cart
Gift wrap is a must-have item when it comes to creating beautiful gifts for those that we love. But gift wrap is one of those items that most people have a difficult time keeping organized.
You can never find the scissors or the tape when you need them, and the ribbon is so overflowing that you can't see anything else. Not to mention the surplus of wrapping paper.
Wouldn't it be nice to be able to pull out your wrapping paper station only when you need it? Easily create a gift wrapping station using the IKEA Raskog cart!
Here's how to create a gift wrapping cart:
1. Get rid of all the ribbons and wrappings that are ruined, torn, or nearly empty.
2. Organize all of your gift wrap according to type.
3. Assign each cart shelf to a certain type of item. For example, tissue paper or gift bags. I recommend putting smaller items on the top shelf so they are easier to get to.
4. Designate sections in your cart to various types of gift wrap such as gift tags, tape, pens, etc. using dividers.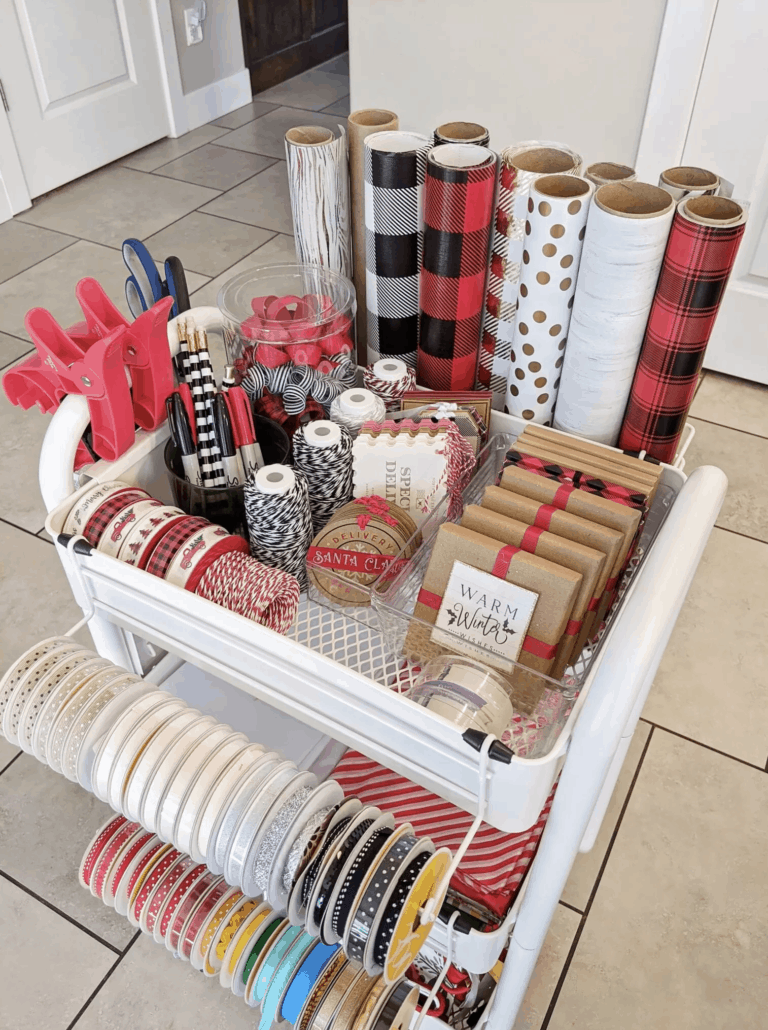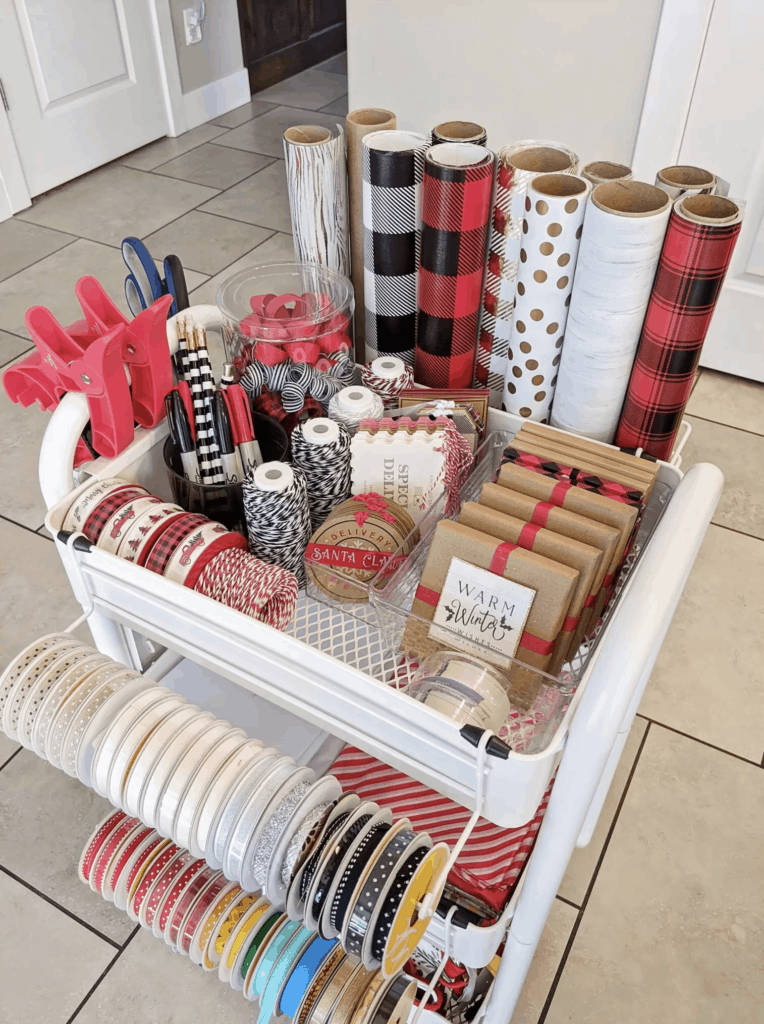 Create a Nightstand Cart
Have you ever wished that you had more storage space at your bedside? Another great way to organize your home is to use a cart to create your very own portable nightstand. This creates three awesome shelves where you can store all of your necessary bedside items and keep them organized.
A nightstand cart is especially great if you are a book addict and you love reading before bed. It's essentially having a mini bookshelf at your bedside!
You can also keep your nightstand cart organized using simple plastic dividers that will help keep things in place. For example you can have a divider that stores your chapstick, lotion, earplugs, or other nightstand items that you would like to store next to your bed.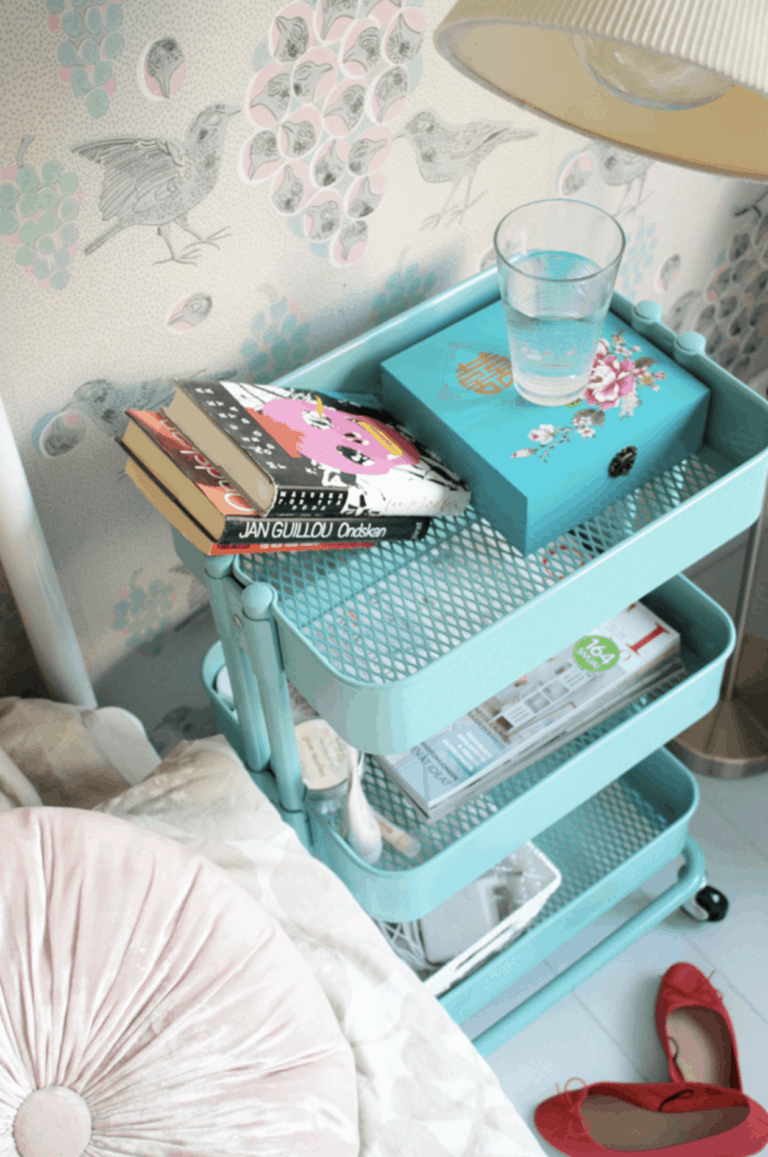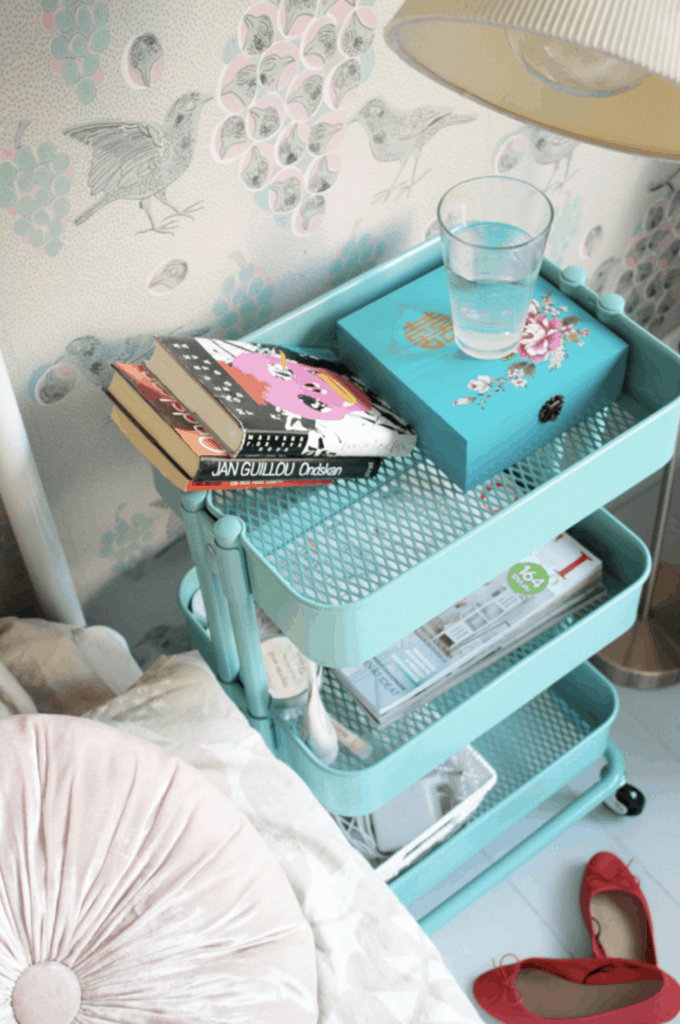 Use an Ikea Raskog Cart to Create a Kids Art Station
Creating a mobile art supply cart is probably the most epic way to use an IKEA Raskog cart if you have kids. It is so much easier to keep the mess under control when you can easily put things away in their designated place.
Creating the kids art supply cart will help you easily get all of the art supplies out when your kids would like to do an art project. But when it's time to make dinner and put everything away, all you have to do is roll the cart into its designated storage spot.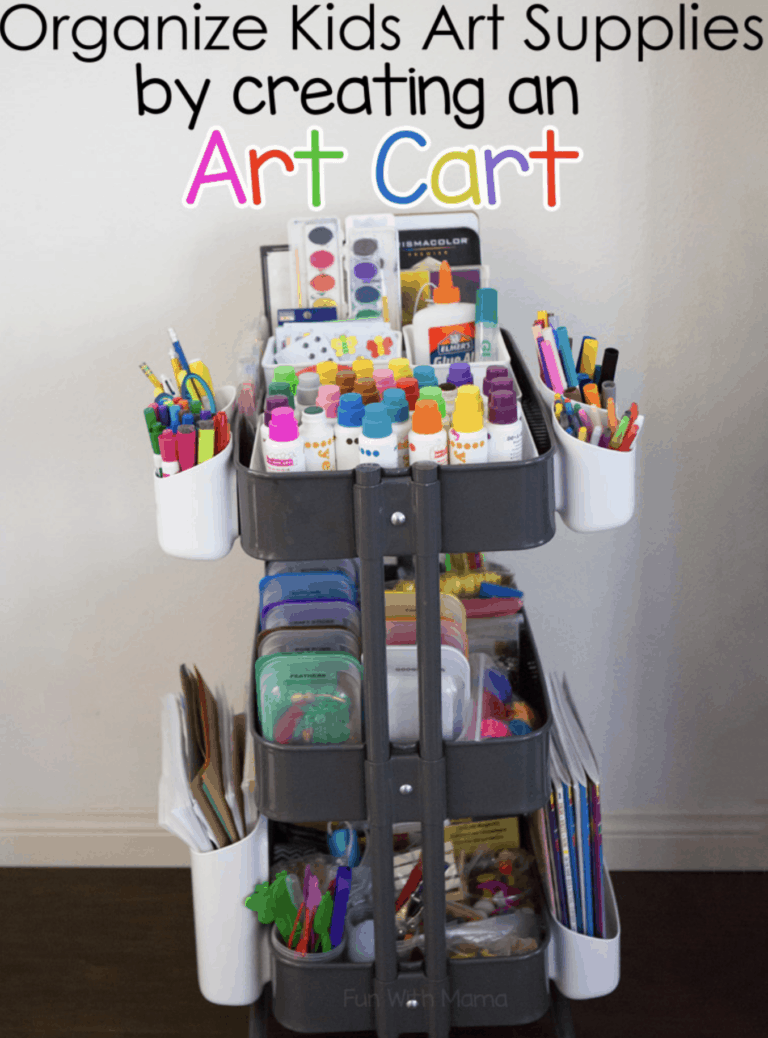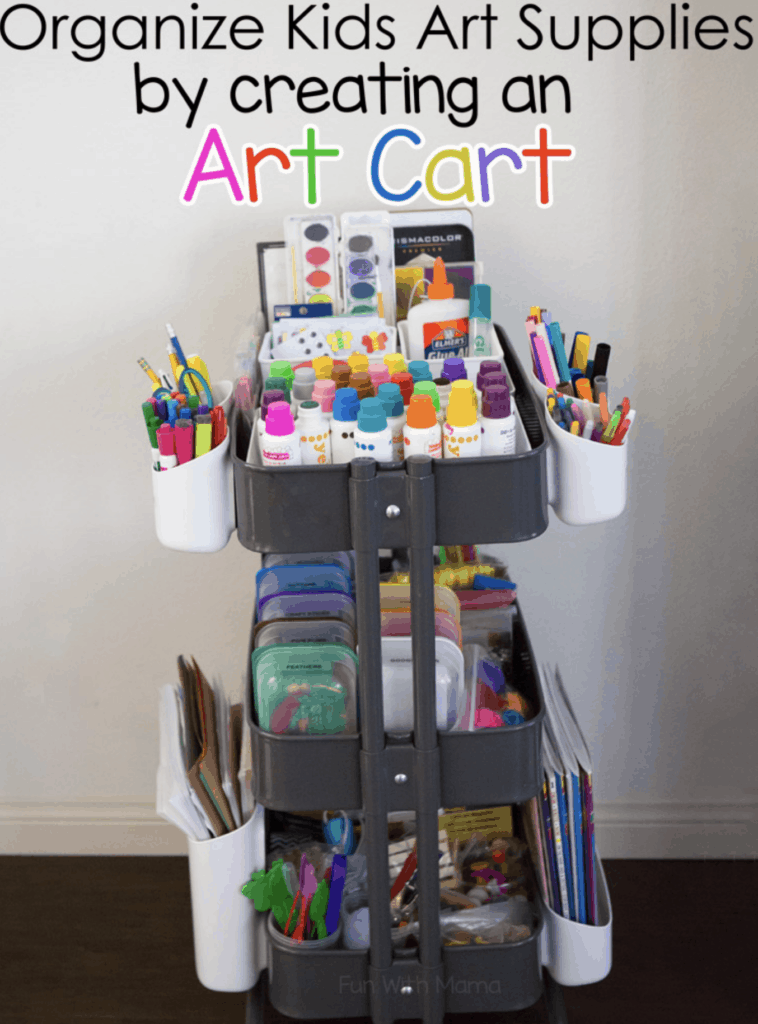 I have done this before and my kids absolutely love having all of their art supplies at the ready. Just make sure to teach them how to pitch in and clean it up when it's time to put it away.
You could easily organize drawing supplies using mason jars, metal tins, or stacking containers. This will keep things neat and orderly.
As you can see, there are so many different ways that you can get organized using a cart on wheels. It allows you to create your own storage, change things around as needed, and even move it around where you need it to go! It's one of the best things you can purchase for organizing around the house.