Simple Ways To Make Money Fast
When it comes to making money fast there are so many choices that you might get overwhelmed by the choices and end up doing nothing! So be warned, there are a lot of choices, but you won't be able to do them all!
I think you need to think about what does more money mean to you? Is it something that you need to pay your bills and to eat, or are you looking at building up your savings for something in particular?
Your ability on how to earn money is going to be your focus of your life, it's something that we all need, you can't live without money so by learning how to make money will make your life easier.

What Does More Money Mean To You?
I think working out what you want the money for will help you work out the best way to make money fast, that's appropriate for you and your current circumstances.
If you are looking for money to live on now, then you need to look at the options that are going to give you money now!
These are often selling the things that you have in your home or your services like housecleaning or gardening.
Long-term you want to look for a job that has a regular income that you can rely on to pay the bills and put a roof over your head.
These are the simplest ways when you are looking for tips on making money.
Affiliate links are included for your convenience. (Which means if you make a purchase after clicking a link I will earn a small commission which won't cost you a penny more!) Click here to read my full disclosure and privacy policy.
What Is The Easiest Way To Make Money?
When the only thought going through your head is 'I need money fast' then you have to do something about it as soon as possible.
The simplest way to make money is to get a job, this in its basic form is doing something for someone else and getting paid to do it! However, this isn't always the quickest way to make money, you have to apply for a job, then often you need to work at least a week before being eligible for wages. Don't forget that you will probably have to pay taxes too!
Whilst getting a job is good for long term money, the problem is often with the fact that short term it's not going to give you access to money now!
If you are looking to make money now, then you really need to consider selling something to make fast money.
This really is the simplest way to make money, you sell something that you own!
Looking After The Money You Already Have
One area you must consider when you want more money is what you are currently doing with the money that you already have?
Budgeting your money and making the money that you already have or earn on a regular basis is going to make it work harder for you and you can see where your money is going.
This is great for any circumstances, I believe in budgeting no matter how much you have or earn each month.
Learning how to budget is simple, even creating a budget isn't hard, but what is hard is learning to stick to your budget and to make it work for you and not against you.
I wrote an article on budgeting called It's Easy To Make A Budget! I encourage you to read it!

Once you have established a budget you are then able to see how much money you have for your day to day expenses, chances are you were spending too much in one area.
Creating a budget lets you see where you need to spend your money and how much you have left over each week for the other items you need.
It's at this point you are in a better position to see if there are other ways in which you can make more money to top up the different areas in your budget.
How To Earn Cash
There are different ways you can earn money and I encourage you to only go down the legal road for making money. That means that you don't sell items that are illegal or participate in illegal activities!
When it comes to making money there are different ways in which you can do this, from getting a job, selling items that you don't need any more or starting your own business.
You can even make money working from home, this is the option that I love as I love the freedom to work when I want! But it does come with its own downsides too!
I don't think there are any secrets to earning money fast, I think it just depends on how you feel and how easy you find selling things.
Make Money Online Today
If you want to make money online today, then you need to consider how you can do this.
You might decide to sell some items from your home, things that you no longer need or want. This is a great way to make some extra cash.
An easy way to make money is simply selling the stuff you no longer want or need, you can do this for free on local Facebook groups!
These are very popular and if you are pricing things right then chances of selling things is high, but you will have to have people come to your home to collect the items or you might even offer to deliver, remember to add in fuel costs for this service though!
Other options for making money online today include looking at some of the survey sites that pay, but seriously I haven't seen one that will make you decent money for the time it takes!
How To Make Money On The Internet From Home
You have a couple of options here, but if you are starting a business you must look at the legal obligations that you must consider, these will depend on where you live, and you really must follow these to protect any business venture that you start.
But it's possible to make money from working from home!
You might just need some good ideas for making extra money from home, here are some of the options that I consider are the best!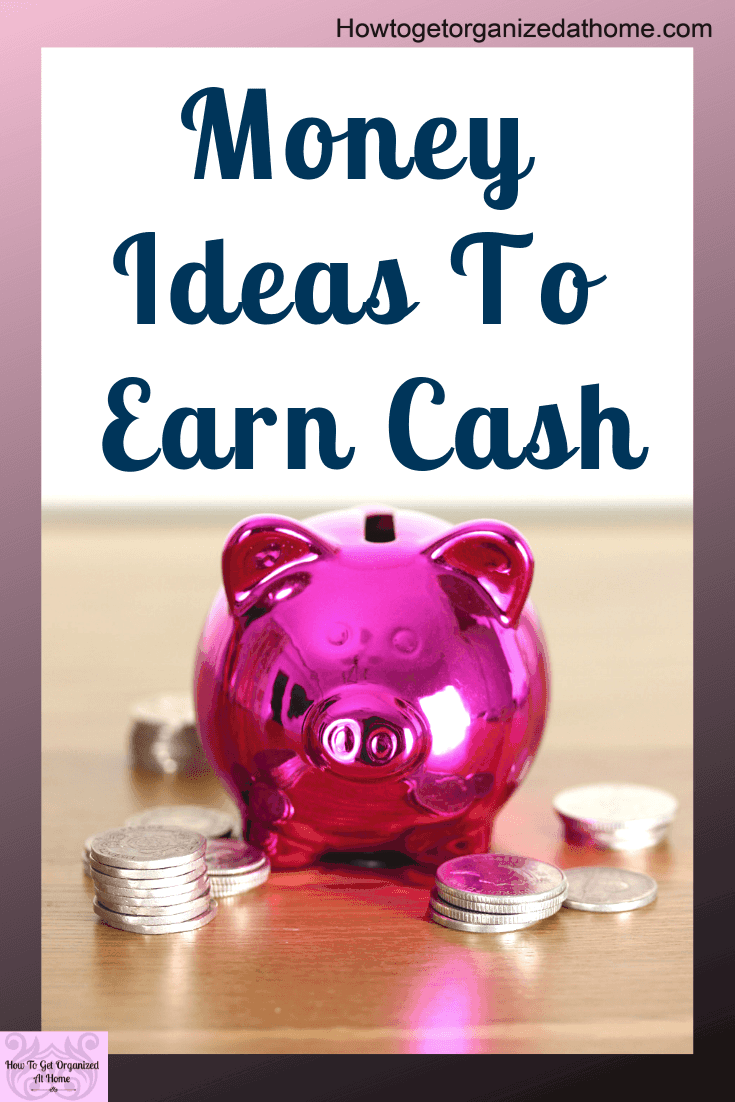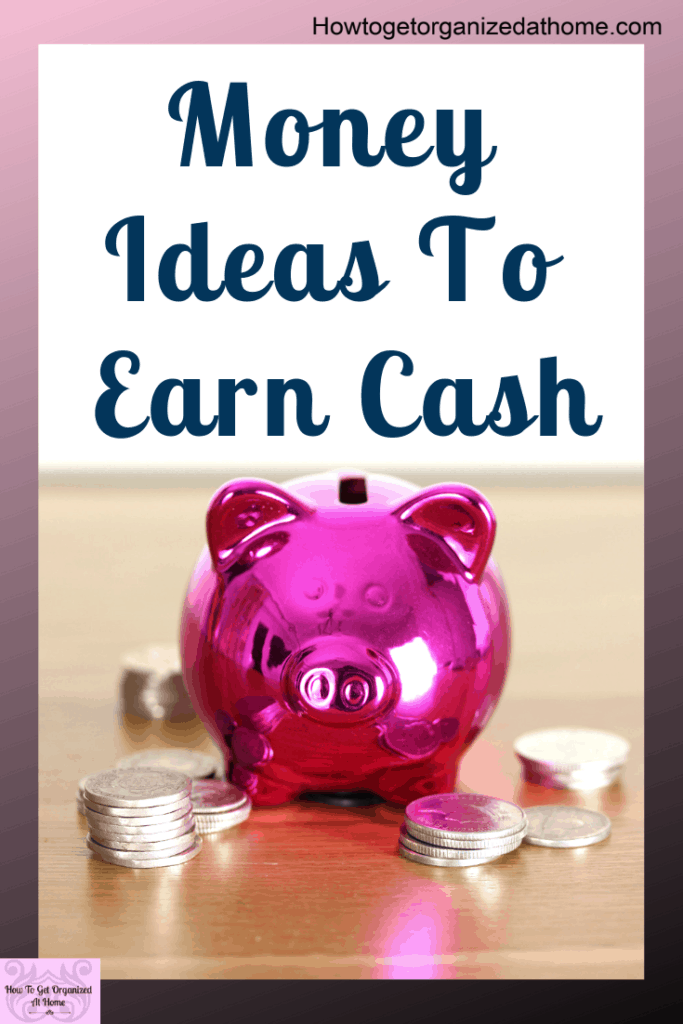 Start Selling Online
You can sell things that you buy through sites like Amazon, this is becoming a popular way to start a business without having to store all the products, Amazon handles the products and the orders too!
In a basic understanding of this type of business you are sourcing the products but then sending them to Amazon so they can do the shipping to the customer and holding the stock.
Writing An Online Blog
I love this option, but I have to tell you from the start this isn't going to make you money in the beginning.
It's really hard work and sometimes you do wonder why you are sitting at the computer all hours of the day!
But if you are determined not to go out to work but want the freedom to work from anywhere then this is something that I think you should look into!
If you are thinking long term, that 'I need to make money' then you are really going to need to put a lot of work into it, there is so much to learn but the benefits are big when you start to make money back for the work that you are putting in!
But don't get me wrong you can start making real money online, it's just not as simple as some people would like you to believe! I always have the thought in the back of my mind, if it sounds to good to be true it often is!
Freelance Writing
I knew I wanted to start a blog, but I went down the freelance writing side first. I made good money, but I wanted to be the one that called the shots, decided what I wanted to write, and I didn't want other people telling me they couldn't afford the bill at the moment!
Yes, these things happen but it is a good way to start out blogging, supplementing your income with money from other bloggers who are looking for an article or two!
When you start on this route, often this can seem like hard work fighting for the opportunities to write and to get paid.
But once you have your foot in the door normally your workflow is consistent, but it's getting that starting point that is sometimes difficult!
What can I do?
When it comes to thinking up ideas to make more money there really is no stopping you. There are so many opportunities out there that you can do to make that bit of extra income but you might have to think through the options.
Remember though if you are starting a business look into what you need to do in your local area, you might have rules and restrictions that you need to consider first.
If you need to be making money right now here are some simple ways to make money fast:
Sell your services: If you like to sew or knit you could offer to do this for other people
Round up change: This is all about finding that loose change in your home, down the sofa or in an old purse you haven't used
Sell your stuff: When it comes to getting cash quickly this is a great way to make some money by selling the items you already have and it's probably the easiest way to make cash in a day
Weekend hustle: If you work during the week, see if you can pick up a second job on the weekends
Walk dogs: Become a dog walker, I used to do this when I was in school. It was a great way to have some extra money for the things that I wanted
Drive for Uber: There are always adds for Uber drivers
Share your home with an Airbnb guest: If you don't want a lodger, then you might think about renting out a room in your home on Airbnb, this is becoming a popular option.
Deliver food: Delivery drivers are always wanted in fast food outlets
Peer to peer lending: I don't mean to become a loan shark! There are professional companies that you join that allow you to lend money in a legal way to others and get a higher rate of interest in return compared to banks.
Tutor students: Have you got a skill that you can use to help other people? This is a great option if you are looking for a part-time income.
Gardening: Get out there in your neighbourhood and see if you can pick up some gardening work! People are always on the lookout for help with maintaining their gardens.
Housecleaning services: It's the same with keeping the inside of your home clean, people are always on the lookout for a cleaner who can take the pressure of when it comes to cleaning.
Give blood/plasma: There are some places that will actually pay for you to give blood, check to see if this is the case in your area, it's really easy money!
Publish a book: This might sound odd, but you can write a book and self-publish it and have it for sale on sites like Amazon and it could sell while you are sleeping!
Gigs on Fiver: People post all the time of Fiver offering their services. If you can think of things that you might be able to do for others, then why not advertise your services on Fiver. Here is a great list of ideas you can do on Fiver.
Mystery shopper: Becoming a mystery shopper is something I've considered in the past, but I live in a rural area and the public transport isn't great and that is the only reason why I opted out of this idea in the past! It's a great way to make some money and you aren't sitting at home either!
Switch bank accounts: Often banks give an incentive for you to join them and it can be a reasonable amount. But because of the process of moving accounts, it might be a few weeks before you see any money in your new account paid to you from your new bank. Sometimes it is evenly spread over months, so always read the small print before switching banks. It's not going to be a quick way to make money but in the long-term, it can give your savings a boost.
Ways To Make More Money
If you are just looking for ways to build up your bank balance, there are some options that we haven't talked about!
Find unclaimed money in old saving /bank accounts: Sometimes we open accounts and then forget about them and any interest you have will have grown over time. The downside to finding old accounts is when you realise that you actually owe the bank money! This happened to a customer of mine, she had opened an account before my time but then never used it and didn't think about it, unfortunately, it was an account with a monthly charge, and she hadn't used it in years and there was a lot in unpaid fees and interest! Luckily, I was able to sort this out for her and get these charges dropped!
Work over time: Have you considered doing overtime in your current job? Is there a way to work more hours and to get more money each month? This is sometimes the simplest solution to the money problem. But don't rely on overtime income as this can be just as quickly stopped if the business isn't able to afford overtime rates. But this is going to be one of the quickest ways to make money when it comes to employment! Just get some extra hours at your current job!
Earn money faster: This one really means that you need more money per hour that you are working and the simplest way for that is to find a job that pays more money per hour than the job you currently have. But this option is going to take time to find and isn't going to be the quickest option in making more money faster.
The more that you think about money without taking action the longer you will worry about money. Taking action is important, it allows you to face the situation head-on and take the steps you need to put your money back on the right path.
Don't feel that you are on this journey alone, there are many people out there who will help you and understand what you are going through!
There are many groups and charities that will work with you to put your finances back on track if you really feel that you don't know what to do!
Just know there are thousands of different ways you can make extra money each month, you might need to put some time into the research as for the best option for you but don't give up you've got this!