It's Easy To Make A Budget
Have you wanted to try to make a budget yet didn't know how, or do you think making a budget is too much like hard work?
The truth is, it is very easy to make a budget; the hardest part is sticking to the budget you have made.
You need to find the tools that you are most comfortable with, some people love spreadsheets, others prefer computer programs, but there is also nothing wrong with an old-fashioned pen and piece of paper; for me, this is how I managed our budget for years, it's what I am most comfortable with.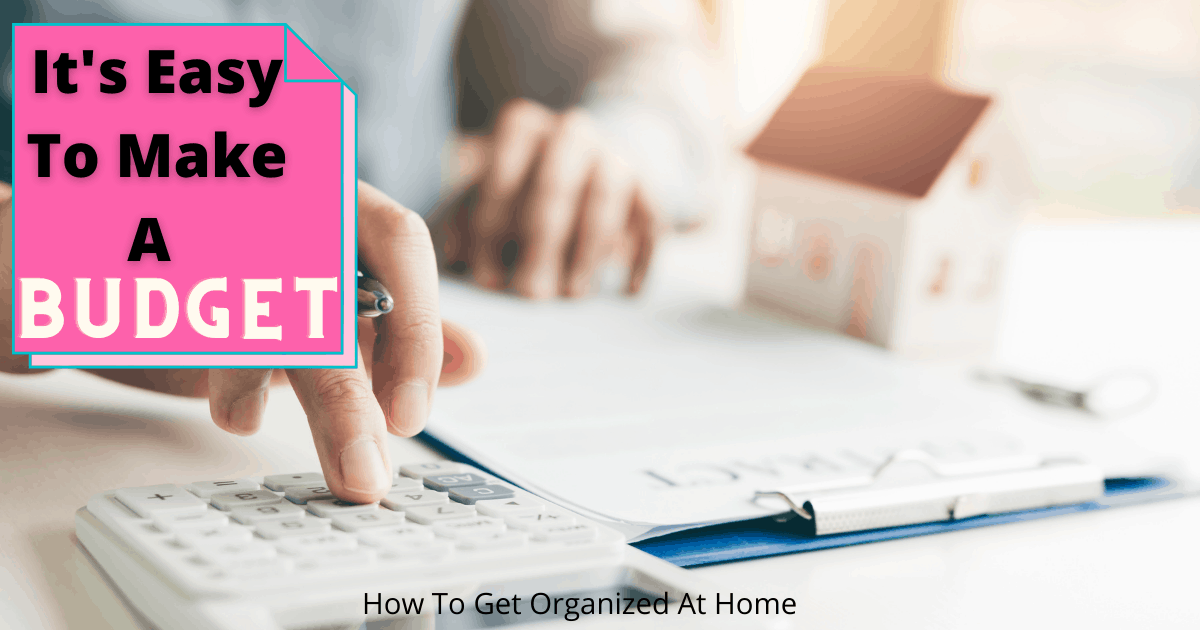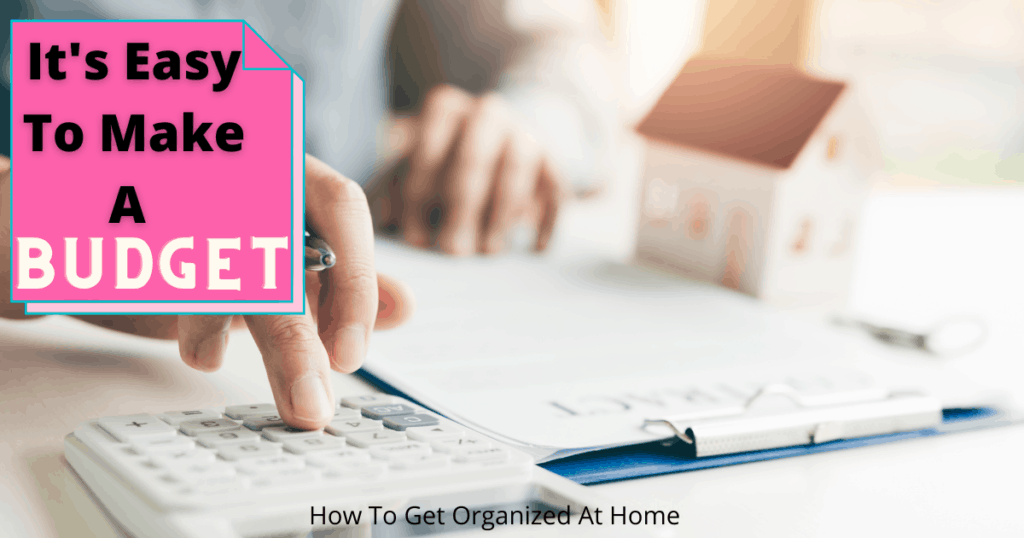 Related Articles
What Is A Budget?
A budget is a plan, a plan of what you need to do with your money each month.
All you are doing is assigning jobs to your money.
This is so you know what money you have and what bills you need to pay.
Rather than looking at your account balance and hoping that you have remembered to take off all the bills you need to pay, you can look at your budget and know exactly how much you have in each area of your budget, or what job you've assigned to that particular group of money.
Taking Control Of Your Money
By creating a budget you are taking control of your money rather than just letting your money do as it wants or, in most cases when the bank deducts money to pay bills you've set up and money you've spent.
This isn't taking control.
This is just letting your money happen and this isn't how you create a budget that will work.
A budget is simple.
It allows you to control your money and your budget helps to achieve that.
What Your Budget Allows You To Do
It's simple you put a few controls on what you want your money to look like and then you make that work.
For example: I have the same amount of money at the beginning of the month for my groceries as I do at the end of the month and that is purely down to my budget.
This means that I'm not scraping around looking for money to buy groceries as I've already taken the full month into account.
The Principals Of Making A Budget
The principles of a budget are simple, pulling together your information will take time, but it isn't difficult, the budget itself is easy, the hardest part is to make your budget work and sticking to your plan.
It is all very well spending the time creating a budget if you don't then spend the time ensuring that this time isn't wasted and you ignore your budget.
However, your budget will fail multiple times, you just have to pick back up and start again.
How To Make Your Budget
The process of making a budget is simple; you need some basic information, which you use for your budget:
You need to know the money you have coming in if this varies then you will need to spend more time with your budget each month making sure you have enough money for your categories. Include all the money that you have coming in, don't forget if you have any forms of benefit, you need to add all of this income together.
You need to know, what bills you need to pay, the amount owed and when they are due. This is all those fixed bills like your mortgage or rent, your utilities, and your phone bill. Include every bill that you need to pay.
You need to include any other expenses like groceries and fuel, these are the more flexible options, the ones that you are able to tweak a little to stretch your money further.
Take your total expenses going out away from the income coming in. If this figure is negative, that is, more going out than coming in, you need to jiggle your flexible categories so you have enough to cover all expenses.
If you have money left it means you have set up your budget for the month, now you just need to work it.
What Is A Zero Budget
I like to work on a zero budget; I even had to explain this system to a financial advisor, which I thought was very odd, apparently she had never heard of this before.
I give all my money jobs, they have to pay for certian tasks, events, savings, I work this out to the penny. I was always told if you look after the pennies the pounds would look after themselves.
I like to think I look after both.
There is never a balance left in my account that isn't assigned a task, it might be an emergency float, but it still has an important task, it has a job.
It's easy to make a simple budget, you can do this on the back of an old envelope or create a fancy spreadsheet, a simple notebook or even a notebook designed to help you budget.
How you record your budget is entirely up to you, you have to find a system that will work and you feel comfortable with the system you've created.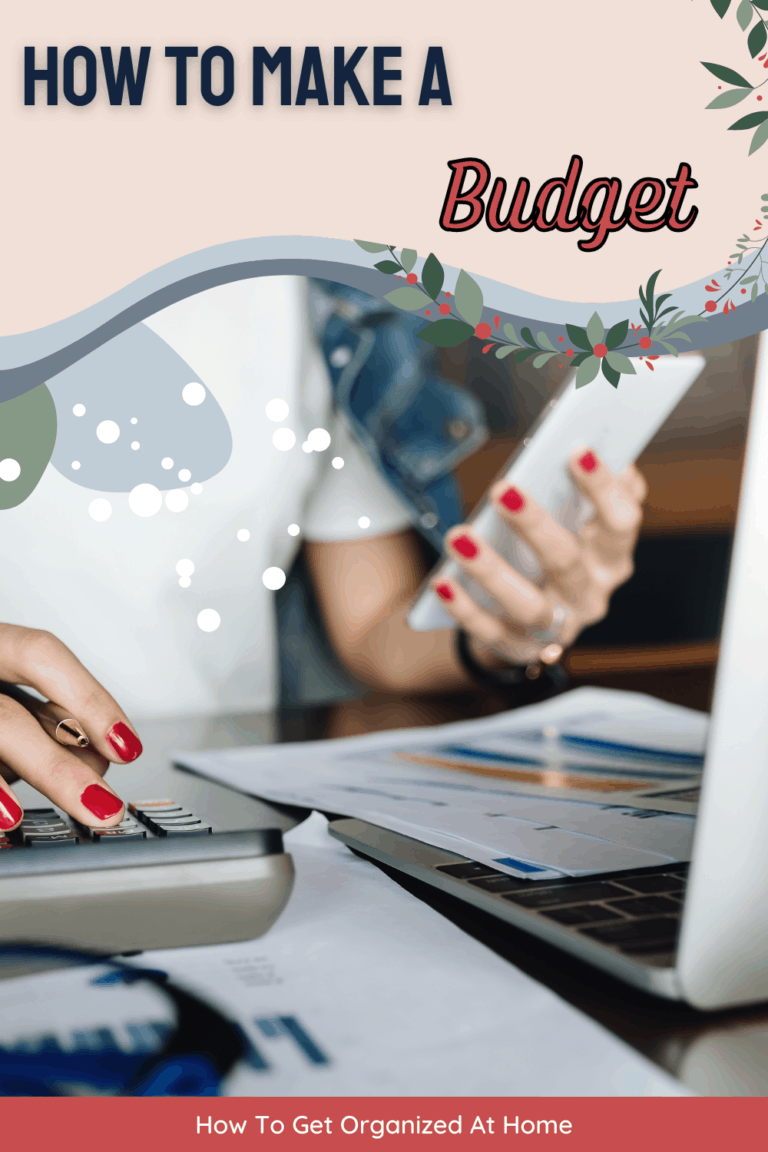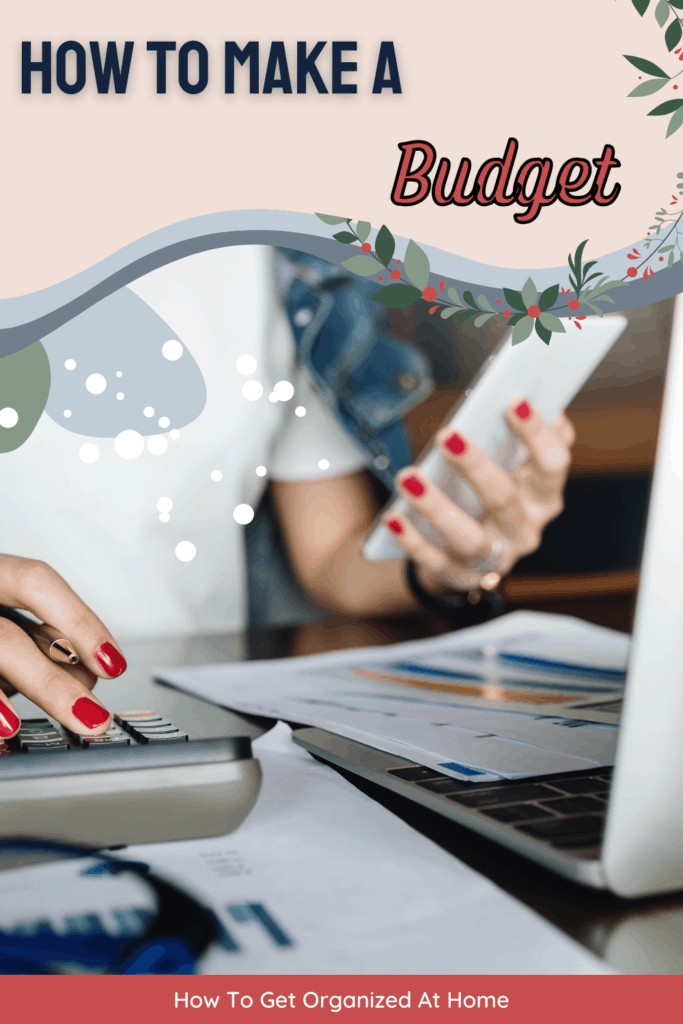 How To Set Out Your Budget
There are so many different ways to set out your budget, it's finding one that works for you and your family.
You can write your budget on the back of an old envelope and as long as that works for you then it's fine.
Using Cash Based Budget
This was how I've run my accounts for years and since the beginning of this year I've been using my debit card for payments.
This has taken me some time to get used to, I find that it's so easy to put money on my card and you think less about it than if you have to have the cash for purchases.
But the use of cash is disappearing quickly and so having cash is quickly becoming a thing of the past. So, adapting to using your debit card to pay for things is something that we are all learning quickly.
Sticking With Your Budget
The hardest part of budgeting is sticking with your budget, yes, you are going to fail, you are going to have some problems but that's OK.
It's part of the budgeting experience, the hard part is picking up your accounts and moving passed the hiccup.
It's hard, but you have to do it, even those people who have been budgeting for a long time have times when they mess up their budget, but they know it's important to just get back on top of their budget and move forward.
Let's Recap…
Budgeting isn't hard, it's harder to stick to the budget you've made.
Pull all the details you will need for your budget together.
Work out what you've got coming in and the bills that are going out.
Ensure you are giving all your money a job, only then will you ensure that you are using all of your money wisely.
Don't give up on your budget, it's a work in progress.