How To Spring Clean Your Kitchen
If you have ever wanted to tackle a kitchen spring clean and haven't worked out where to start or what to do then this is for you. Spring clean your kitchen is just really a deep clean and can be done at any time of the year.
Spring cleaning is really just another way of saying deep cleaning and that's why it can be done at any time of the year. The best way is to plan the areas you need to clean and work out when these tasks will fit into your day-to-day life.
So, let's get this cleaning started!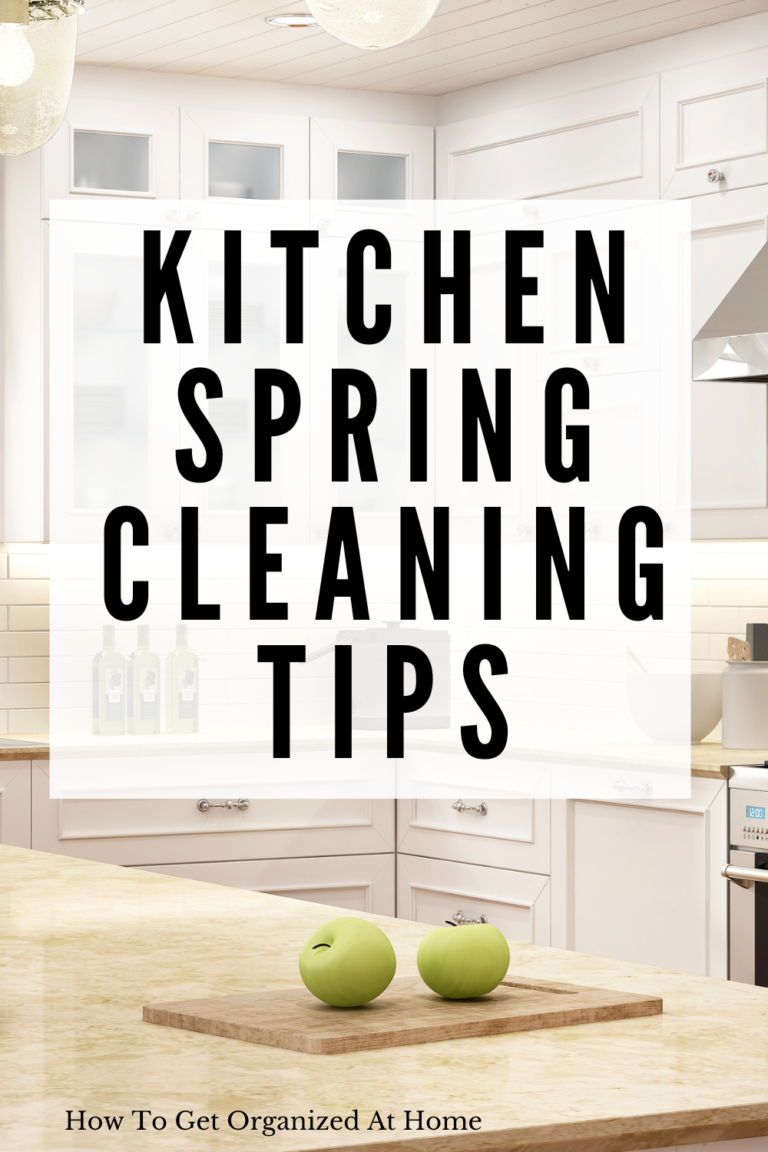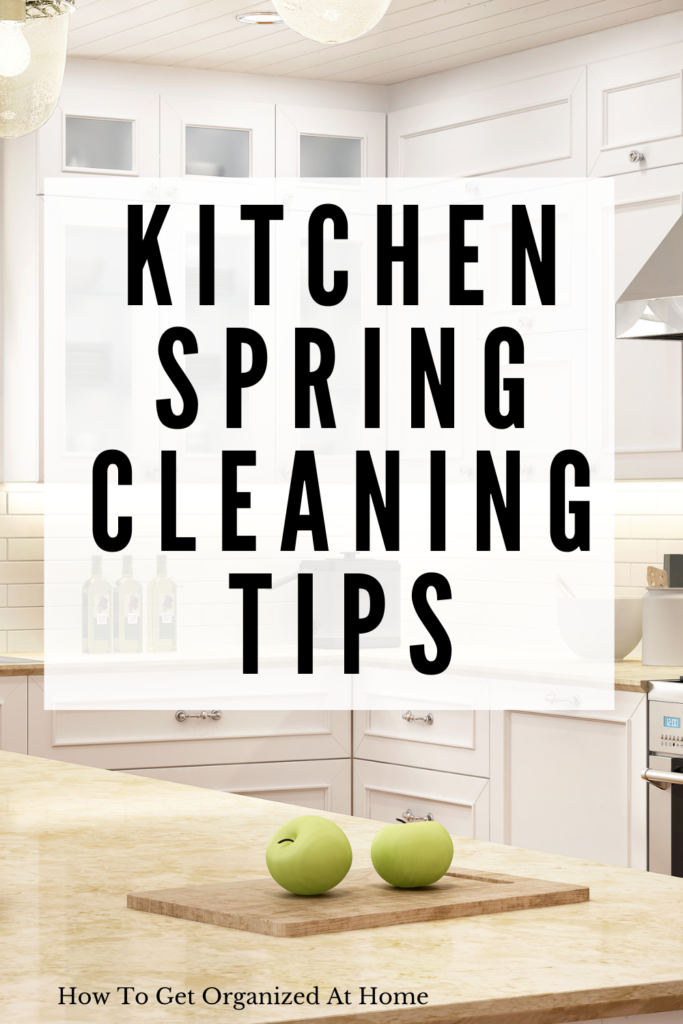 What You Aren't Going To Do
When you are spring cleaning you aren't going to get the entire house spring cleaned in a weekend unless there are a lot of people helping.
It's also not about washing your dirty dishes, these should be done before you start any deep cleaning project in the kitchen.
It might sound like a daunting task and it can be if you try to do everything in one go. I always recommend doing short cleaning sessions so if bordem takes over you haven't got a mess to clear away.
Think about before hand what you are going to do with expired food and how you can prevent food expiring before the next time you deep clean your kitchen.
What Products You Will Need
There are so many different sprays and cleaning products let's look at what we will use and why we should use it.
Affiliate links are included for your convenience. (This means if you make a purchase after clicking a link I will earn a small commission which won't cost you a penny more!) Click here to read my full disclosure and privacy policy.
You need cleaning cloths to clean, you can then wash them and reuse them. Yes, you could use paper towels but this isn't good for the environment so not something I often suggest without good reason.
A multipurpose cleaner is going to do all the cleaning tasks we need, one product instead of a handful is good.
You do need an oven cleaning product, something that's going to work, and get your oven clean. I will talk specifics later.
A clean floor is a must and it will depend on your flooring and what sort of mop or vacuum you will use here, again I will talk more about this later.
Gloves are so important if you are cleaning, you want to protect your hands and your skin, wearing gloves will reduce the contact with the chemicals and water that you might be using.
Simple Tips On Window Cleaning
Keeping your kitchen windows clean can be challenging, especially if you have a husband like mine who is a splashy hand washer.
Now for a glass cleaner, I use Ecloths and these just use water to clean and glass cloth to dry the window smear-free.
It really is as simple as that!
I would say not to clean in direct sunlight and to clean your windows and frames regularly to avoid any build-up of grease.
Don't forget the outsides of the windows too.
Cleaning Kitchen Counter Tops
I know that you will wipe down your countertops often, but for a spring clean you are looking to move everything off your kitchen worktops so that you have access to as much of it as possible. This will allow you to see the full space available and question if you need to put everything back.
Give them a good wipe down with multi purpose cleaner before drying and putting items back on the countertops.
Kitchen Cabinet Cleaning
This is probably the most difficult aspect of a kitchen spring clean for me as I am short and have to climb steps to reach my top cupboards and I've discovered I'm not great at heights.
Use your multipurpose cleaner sprayed on a cloth and wipe down your cupboard doors and handles and then the inside of the cupboard.
Take everything out of one cupboard at a time and get everything wiped down and put it back before you start the next cupboard.
You can thank me later for this tip!
Doors, Floors, And Wall Cleaning
How often do you wipe down the walls and doors in your kitchen? Dust can and will settle on walls and dusting them is something you need to do regularly to prevent it from building up.
With it being in the kitchen your walls should cope with your multipurpose cleaner, but test on a small patch first. You can always use plain water or hot soapy water too.
It will depend on the flooring you have in your kitchen as to how you will clean it. You should always vacuum first as this will pull the loose dirt and debris and if you are then mopping the floor you won't have to pick up large pieces of debris too.
There is nothing better than a clean floor, it makes the kitchen sparkle too.
Cleaning Small Appliances
We do have a lot of small appliances in our kitchen that all need cleaning and there is nothing better than using a clean appliance too.
Toaster oven, empty crumbs and wipe over with a damp cloth
Microwave, warm a cup of water and lemon juice and use the steam to help clean and sanitize the appliance
Coffee maker and coffee pot, always follow the instructions as there are so many different types
Kettle, descale with white vinegar
Can opener, always wipe down after use
Food blender, wipe outside make sure it's cleaned inside after each use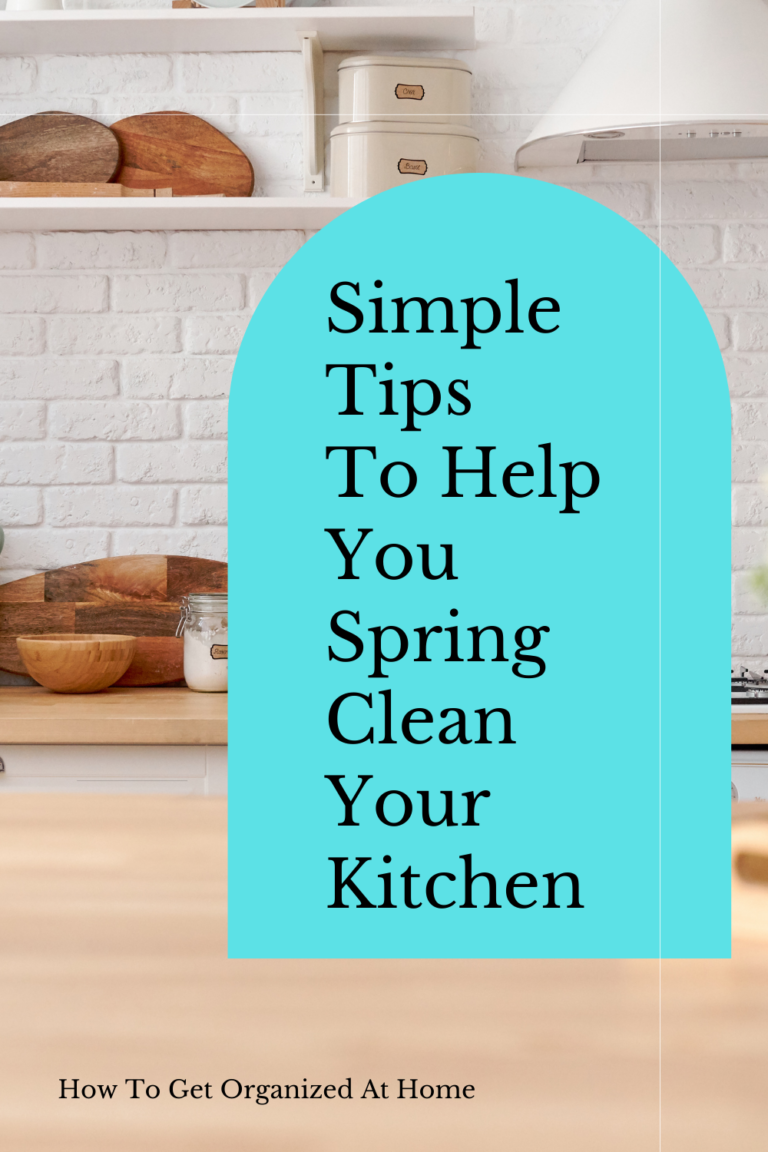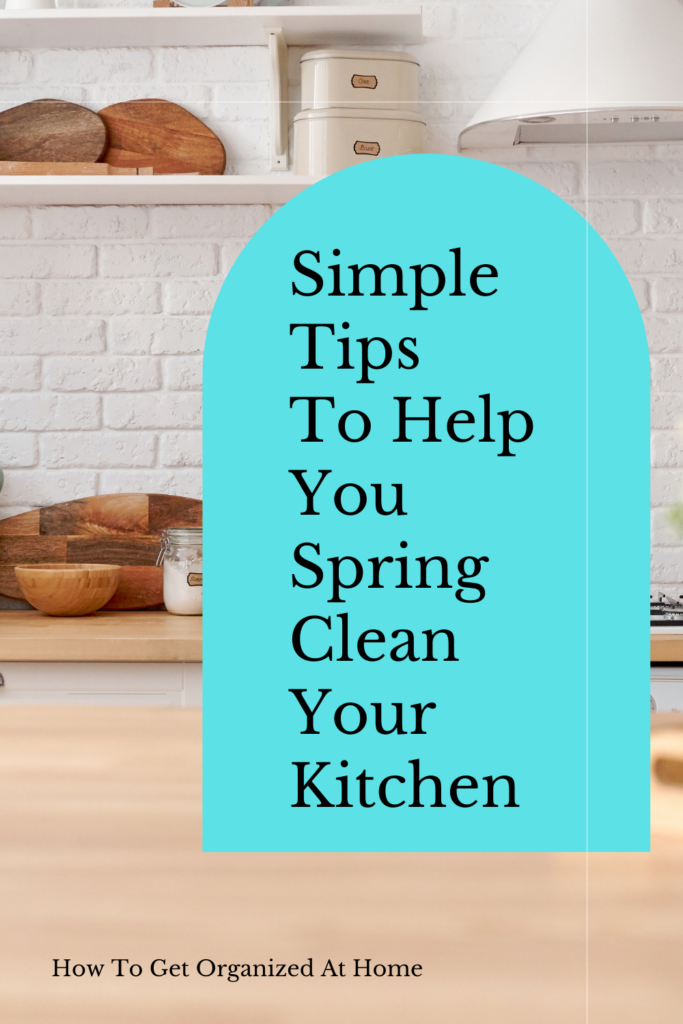 Simple Oven Cleaning Tips
When it comes to cleaning the oven there is nothing worse than spending hours and not getting anywhere. Have a plan and work in stages, this makes the process a lot less overwhelming and you might actually clean the oven more.
You will want a product that can remove the grease as well as any dirt and debris. A good degreasing product is always going to be at the top of the list.
I do like the products that use clay as the base of the product as it's kind to the skin, doesn't smell bad, and works well.
If you can take sections off the oven and work at a comfortable height, it will make the task so much easier.
Cleaning The Extractor Hood
You might not realize how quickly grease can build on appliances and for this reason, the more often you remove the grease from the extractor hood the easier it will be.
Use your de-greaser product for this area too.
Don't forget the filters on your extractor hood, these are going to need cleaning often, and you also need to check if you have filters that need changing.
The Top Of Kitchen Cupboards
I hate heights and I hate this task so I line the tops of my cupboards with wax paper, you can use newspaper or even tin foil, it all does the same job. It stops grease from sticking to the tops of your cupboards. So, when it's cleaning time you just replace the material you used, and voila it's done!
I know it might sound like I'm cheating, but we lived in military accommodation and as soon as you moved in you covered the tops of your cupboards so you had one less thing to clean when you moved out.
But if you haven't done this yet don't panic, you might find a degreaser is better than a general-purpose cleaner to break down the grease layer that forms.
Spring Cleaning Your Pantry
Your pantry is going to need attention too. But be prepared for how quickly this is going to look like a disaster, but keep going it will get better.
I think the pantry is one of those areas where you have to pull everything out and tackle it in one go.
As you pull food out check for the best before dates or items that you know are never going to eat and get them out of your pantry.
Wipe everything down including the pantry shelves and then start putting it all back in neatly and tidily.
You can label the spaces so everything gets a home and other family members know where to put things they have used away.
Large Appliance Cleaning
We all have those larger appliances like fridges and freezers that will need a spring clean too.
With a fridge pull everything out and wipe out the fridge, only put back what you know you are going to eat.
If you can get to the top of the fridge or freezer remember to wipe the top of these large kitchen appliances as dust and grease often settle here.
Related article: Spring Clean Your Garage
Let's Recap…
Spring cleaning your kitchen can happen at any time of the year because it really is just a deep clean project.
Don't pull everything out and think you will get it done in one session, take your time and break tasks down into small areas so you don't become overwhelmed and get nothing done.
Read instruction manuals on how to clean your appliances, these will give you the information you need to do it safely and without damaging the appliance.
Use the right product for the cleaning task you are doing, don't forget to read the back of your cleaning products and the instructions on how to use them properly.
If you deep clean your kitchen regularly it isn't going to take too long, one of the important things to remember is that you deserve a clean kitchen.