9 Succulent Subscription Boxes? Amazing Plants For You To Love
I know it can be hard to find the right gift, sometimes I think it's an abundance of possibilities that create the problems, and sometimes it's easier to jump at the first thing and not go deeper into what the person receiving the gift would actually want and love.

Are you struggling to come up with the perfect gift for your gardening friend or relative?
I've put together this comprehensive list of succulent subscription boxes that you are going to love and your gardening enthusiast will love even more.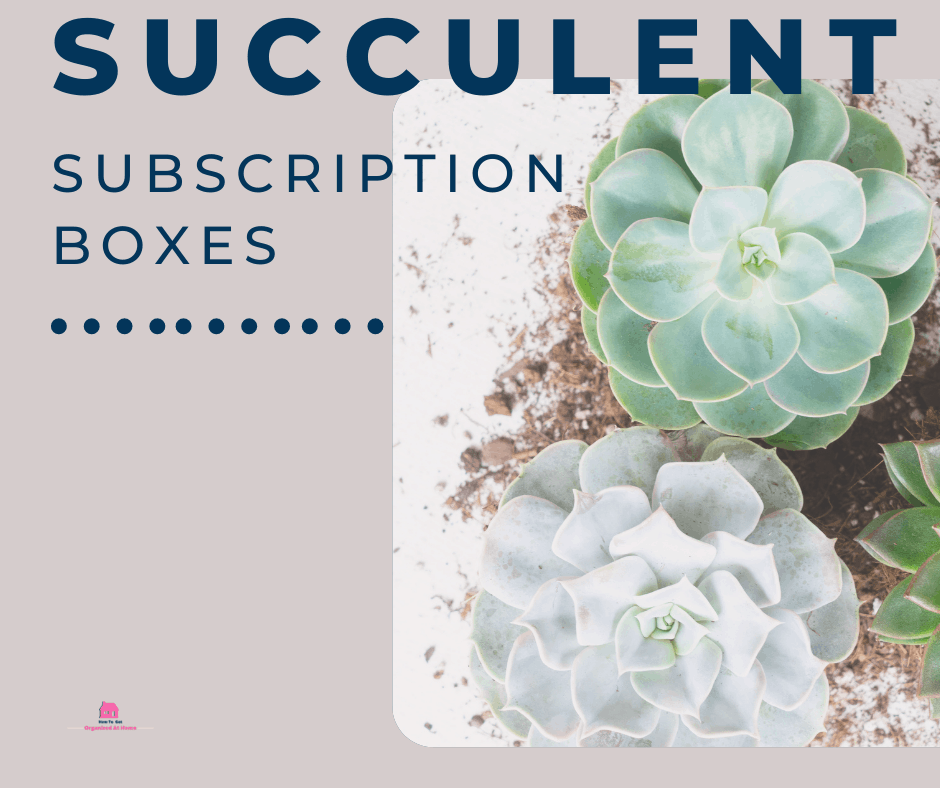 Related Articles
What Are Succulent Subscription Boxes?
Let me introduce you to the world of succulents delivered in a box.
You don't have to go to the store and pick out plants or succulents that you know absolutely nothing about. Instead, get healthy plants that are picked by experts and get them delivered to the door of your loved one.

A subscription box is just that, each month your loved one will recieve a box of succulents that are healthy and ready to become part of your family.
You, as the person paying the subscription will choose how long you intend to pay for the delivery of the box.

Check Out The Subscription Boxes
Affiliate links are included for your convenience. (Which means if you make a purchase after clicking a link I will earn a small commission which won't cost you a penny more!) Click here to read my full disclosure and privacy policy.
Here is a brief list of the subscription boxes we will look at in more detail:
Succulents Box – Monthly Subscription Box
Succulent Studios Subscription Box
Air Plants Monthly Subscription Box
Succulent Subscription Boxes
As with any service it's always important to find a company and product that you love and that's why I include multiple options, I want you to find the right product and company to deliver the right succulents to your loved one.

It might just be that the packaging doesn't match what you are looking for, or the number of plants sent per month is more than you were hoping for.
All these factors make up good reasons for why you pick one company over another.
Let's start with Succulent Box Monthly Subscription you are going to love the choices available from just one plant per month to a maximum of four!

They actual state their guarantee and if you are not happy with the quality of the plant they will offer a refund or replacement plant. This is something none of the other companies state in their product descriptions.

They have detailed information on the care of each plant they send and that is always a great option as it means you can ensure you are taking the best possible care of your plant.

I must admit the packaging of this succulent box is really pretty.

Another company that offer subscription boxes is Succulent Lovers, this company only ships within the US and the monthly package is shipped on the 2nd Monday of each month.
There are 3 different options to choose from when it comes to the plants themselves.

You can cancel at any time but the payments will be taken monthly with the plants shipping unless you cancel beforehand.
Pin This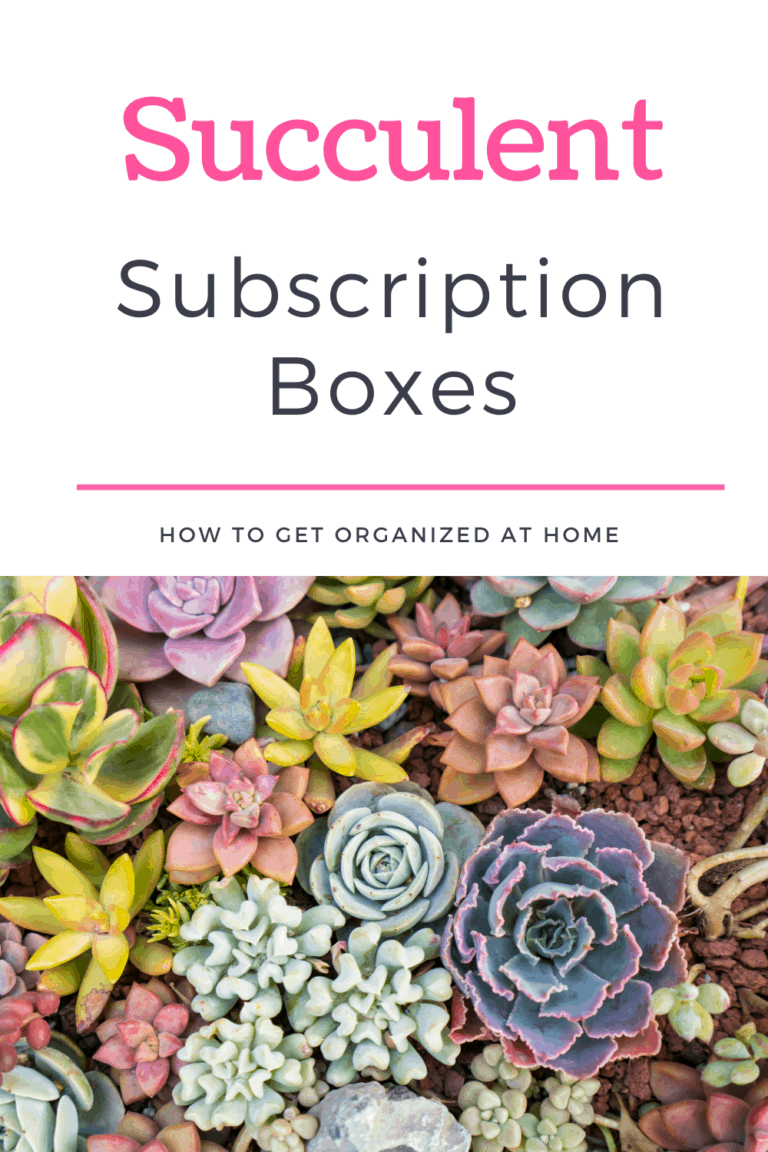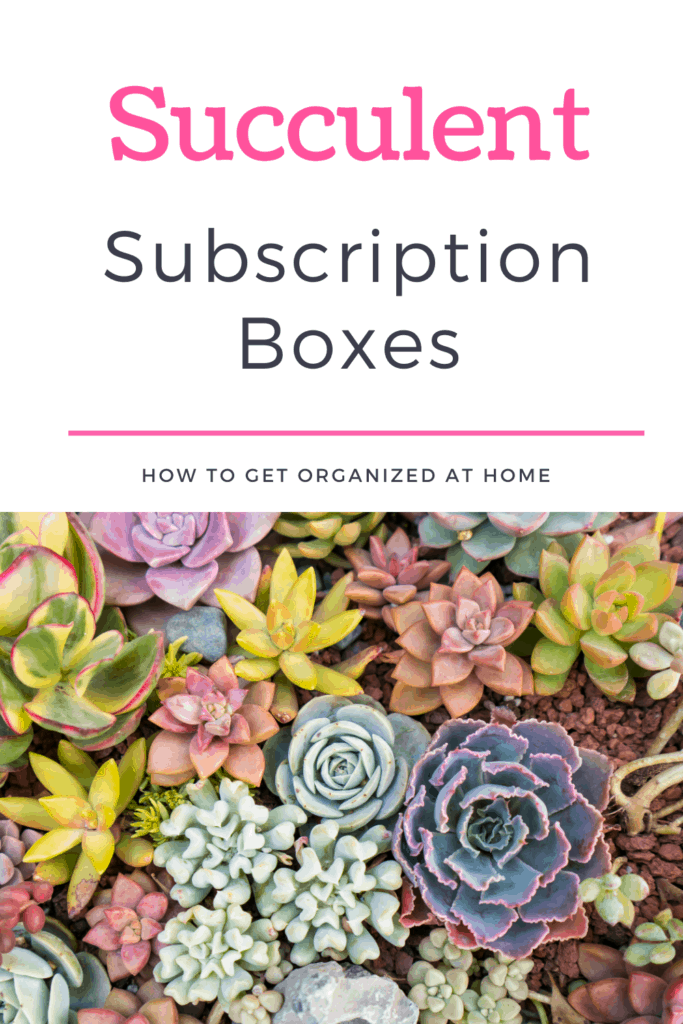 With this company, The Succulent Source the plants are shipped on the first of the month and only available in the US.

Each month you will receive 5 mature succulents that are at least 2.5 inches. They will all be of a different variety as they have over 60 different plants to choose from.

Each plant arrives with the name tag and a care sheet so you know how to look after it, if you need more information click through to their website and you will find even more information about each plant.

Check out this video on how to look after your plants when they first reach your home, this is an excellent resource to help reassure you as what you need to do when they first arrive.
Please note that as with most subscription boxes these will automatically renew unless you have specified a time frame, but, you can cancel at any time.
Again the Succulents Monthly Subscription box looks amazing. You have options for one or two plants each month and this will change the price of the subscription.

The difference is this subscription box comes with soil and pot to transfer the plant into to give it a forever home.

This is awesome if you don't want to go to the store for new pots and soil that will be perfect for your new succulents.

In The Cactique subscription box it comes with 2 plants, a cactus and a succulent. You don't get to choose the combination, it's the plants of the month that are shipped out.

The first box is shipped within 3 days of order and then your subsequent orders will follow a similar pattern on or around the same date each month.

If you want your plant to come in a pretty pot along with top dressing for the pot and something for you then this is the subscription box you need.

Because of the nature of the product, being a live plant they can only dispatch to the US only.
With this subscription you get two succulents each month and they come carefully packed to ensure they arrive in the best possible condition.
They aren't potted in fancy pots so you might need to repot them into more suitable planters.As with all subscription boxes they are sent each month until you cancel it.
I know this subscription isn't just succulents but you might get lucky and get a succulent or two.
Each subscription box contains everything you need to display the plant in your home, so plant, plant pot and soil is included.
They state that they mostly send house plants but they have been known to send garden plants too.
It has very good reviews and most people are happy with the subscription box but it is only available in the US.
Although this is not technically a succulent but it is an unusual plant that are really stunning.
This subscription box has high recomendations for it's beautiful specimans of air plants.
I do love air plants and how pretty they can be.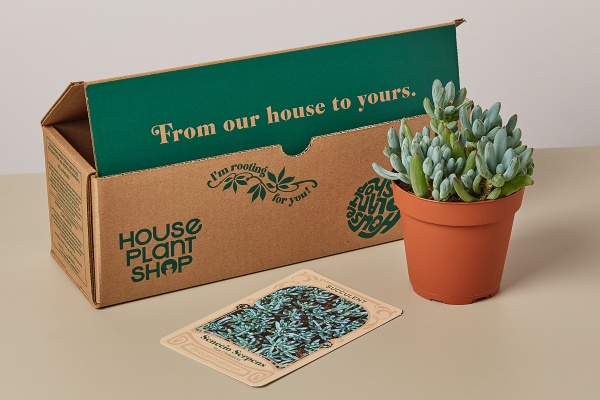 Again, this is not technically a succulent subscription box but as it's a house plant box there is a possiblity that you might get a succulent at some point.
These do look great sized plants and overall most people are happy with the packaging and the quality of the plants delivered.
Other Options For Succulent Lovers

But what if you don't want to do a subscription box but still want to share something that is amazing and on point with your succulent loving friend or relative?

How about a book that is full of all the information any succulent gardener will love.

The Gardner's Guide To Succulents is a 4.6 star rating on Amazon the idea of this book it to help you identify the different spices of succulents that you have.

A Beginners Guide To Succulent Gardening, also with a 4.6 star rating on Amazon will help any amateur succulent gardener to get started.

What food do you give your succulents? How about Succulent And Cactus Plant Foodwhich for every bottle sold a tree is planted.
Or how about some succulent pots that will make any succulent gardener's day.

Let's Recap…
If you are looking for a special gift for someone who loves succulents then you need to check out subscription boxes there are so many available I have selected nine different options Succulents Box – Monthly Subscription Box, Succulent Lovers, The Succulent Source, Succulents Monthly, The Cactique, Succulent Studios Subscription Box, The Plant Club, Air Plants Monthly Subscription Box, and House Plant Box.
I have also found some other gifts that relate to succulents that I'm sure any gardener who loves succulents would love to receive including plant food, books and pots specifically for succulents.
You Will Love These
Pin This