9 Succulent Subscription Boxes? Amazing Plants For You To Love
I know it can be hard to find the right gift, sometimes I think it's an abundance of possibilities that create the problems, and sometimes it's easier to jump at the first thing and not go deeper into what the person receiving the gift would actually want and love.
I've put together this comprehensive list of succulent subscription boxes that you are going to love and your gardening enthusiast will love even more.
Are you struggling to come up with the perfect gift for your gardening friend or relative? Check out these gifts for all occasions, I'm sure you will find the right gift.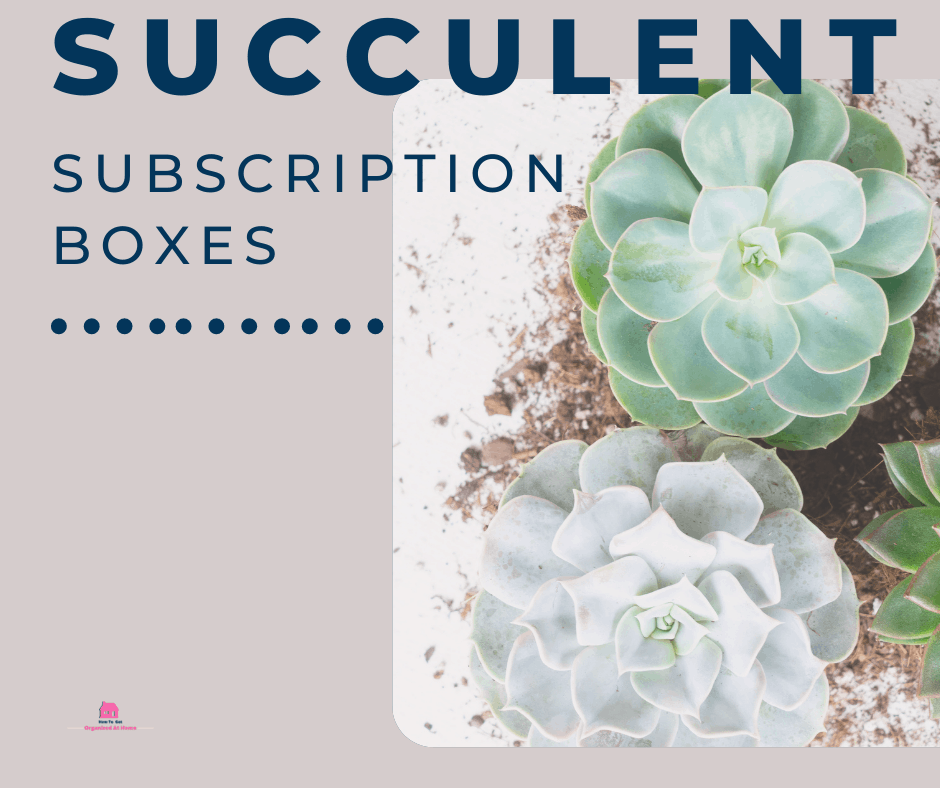 What Are Succulent Subscription Boxes?
Let me introduce you to the world of succulents delivered in a box.
You don't have to go to the store and pick out plants or succulents that you know absolutely nothing about. Instead, get healthy plants that are picked by experts and get them delivered to the door.
Buying a succulent subscription box is a gift that keeps giving. Each month your loved one will receive a box of succulents that are healthy and ready to become part of your family.
Succulent Subscription Boxes
As with any service, it's always important to find a company and product that you love and that's why I include multiple options.
I want you to find the right product and company to deliver the right succulents to you or your loved one.
It might just be that the packaging doesn't match what you are looking for, or the number of plants sent per month is more than you were hoping for.
All these factors make up good reasons for why you pick one company over another.
Affiliate links are included for your convenience. (This means if you make a purchase after clicking a link I will earn a small commission which won't cost you a penny more!) Click here to read my full disclosure and privacy policy.

1) Succulent Box Monthly Subscription
This monthly succulent subscription box is awesome, you can choose how many succulents you want per month, obviously, more succulents are more money per month.
Succulent Box, is really well presented and they have a lot of information with their subscription on caring for the succulents too.
2) Succulents Monthly
With Succulents Monthly, you can choose 1-month, 3-month, 6-month, or 12-month options. You don't get to pick the number of succulents this is a standard subscription.
Care instructions also come with the plants.
3) Succulent Arrangement Planter
With Succulent Arrangement Planter you get the choice of 1, 3, and 6-month options.
This arrangement comes with a planter and a selection of succulents. You don't get to choose any of the planters or succulents.
4) Succulent Box
With this Succulent Box subscription, you get to choose whether you want a succulent or a cactus as your subscription.
It is one succulent per month and it comes in the pot that it has been grown in. They include a detailed care card for each plant so you know just how to take care of it and what they like.
Why Give Succulents
Succulents are one of the easiest plants that you can grow, they take very little care and can thrive really well with new indoor gardening gardeners.
They are slow growers and are really good plants that just seem to plod along with life.
Surprisingly, succulents are one of the easiest plants to propagate which might become a problem when you become obsessed with them.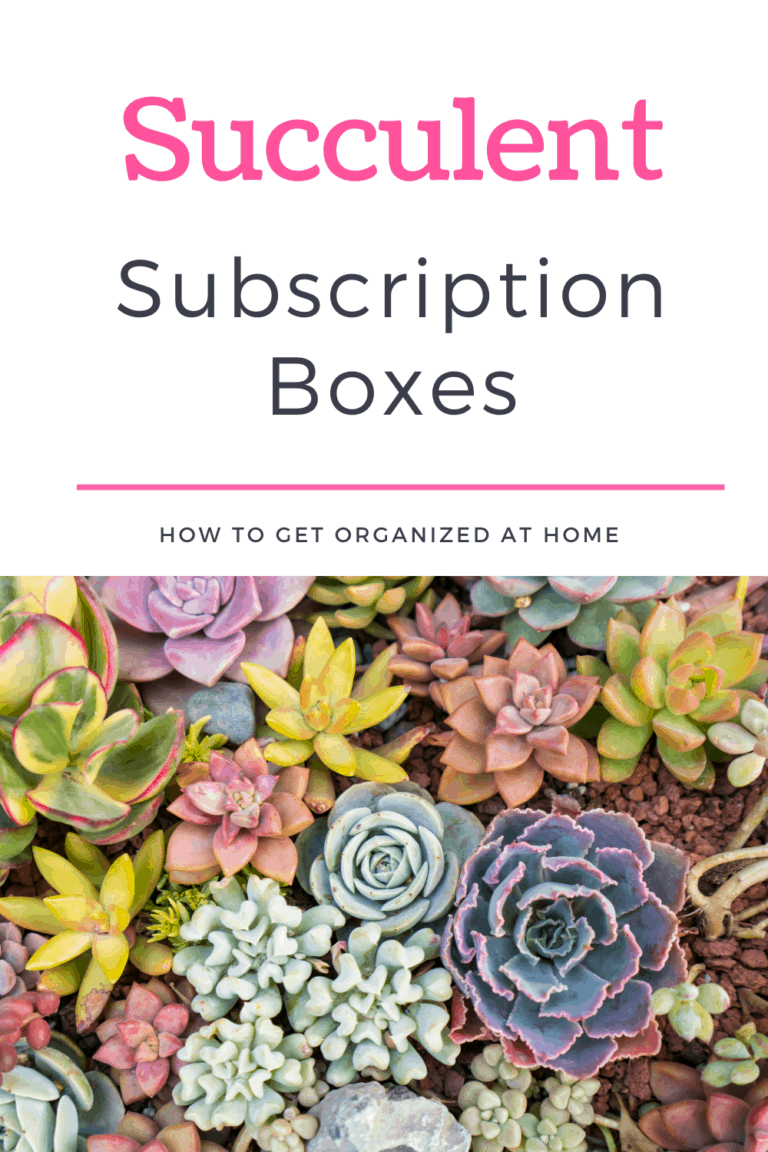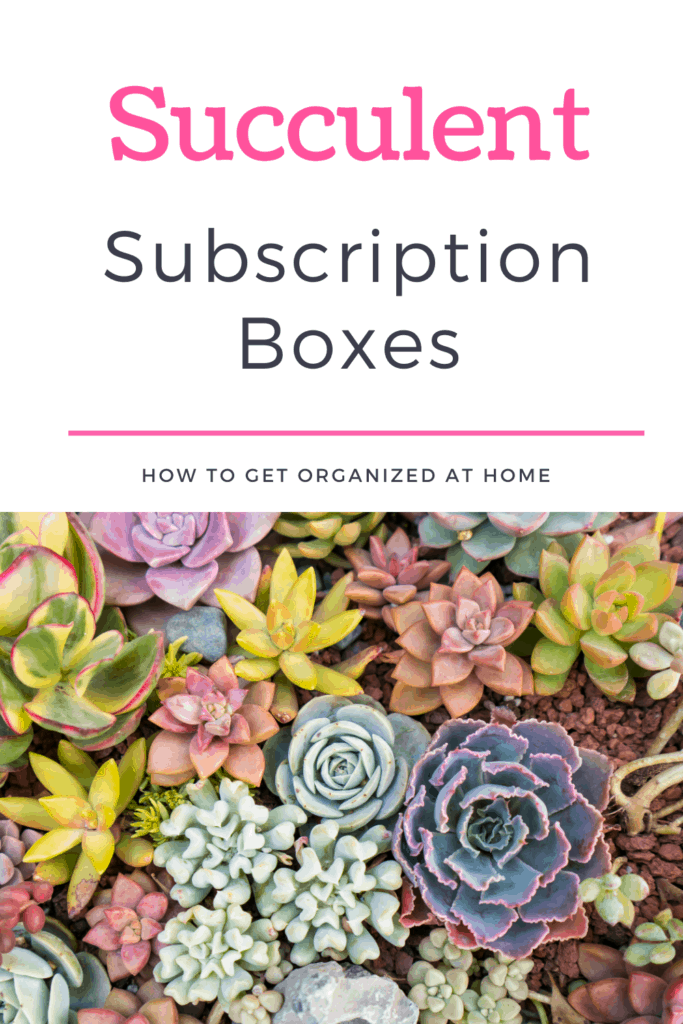 5) Potted Succulent Plant
With the Potted Succulent Plant subscription, your succulents are already planted up in their containers.
You get one pot which is either ceramic, glass, or concrete, and each of these has 3 plants already planted up.
You can choose a 1-month, 3-month, or 6-month subscription.
6) DIY Succulent Kit by Soleil Succulents
The DIY Succulent Kit subscription is slightly different than some of the others as you get even more choices.
Not only can you choose the number of plants you get in your subscription but you can also select the size of the pot.
These kits come with everything you need to make an interesting display.
Why Love Succulents
These very simple plants are really awesome plants they are suitable for even the smallest of homes.
They are also easy to fit into most styles of homes, from feminine to even the most butch man cave.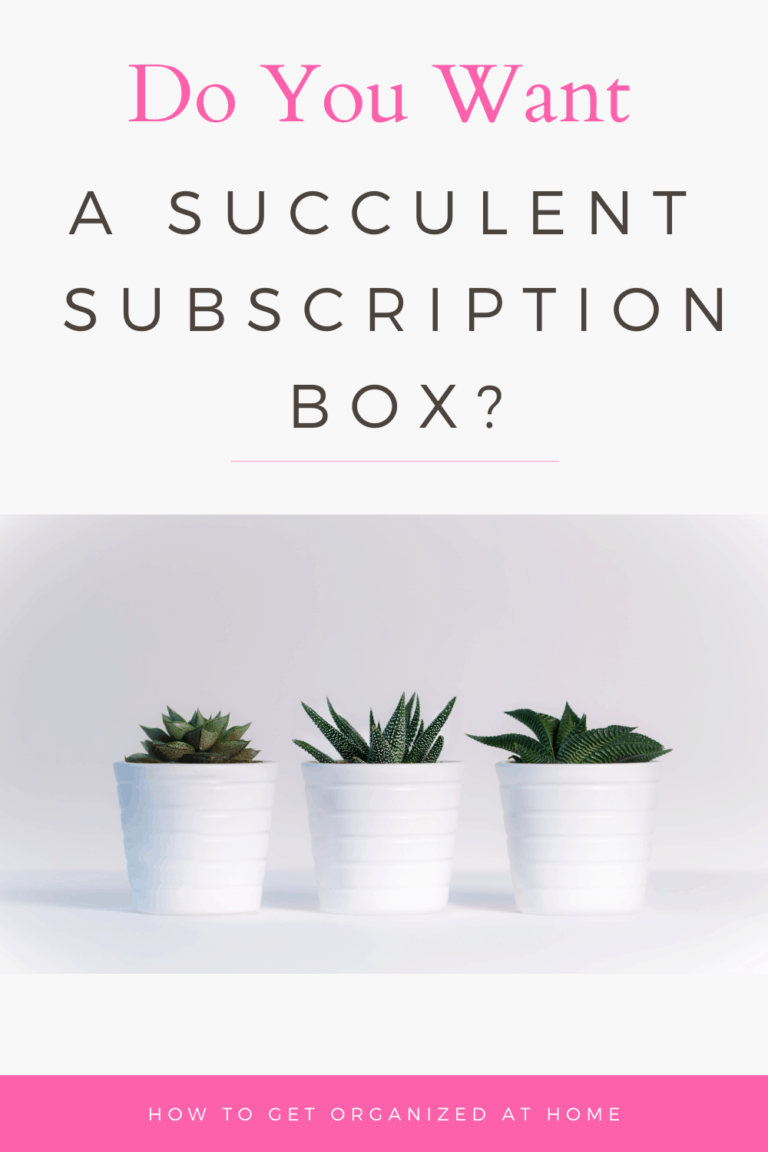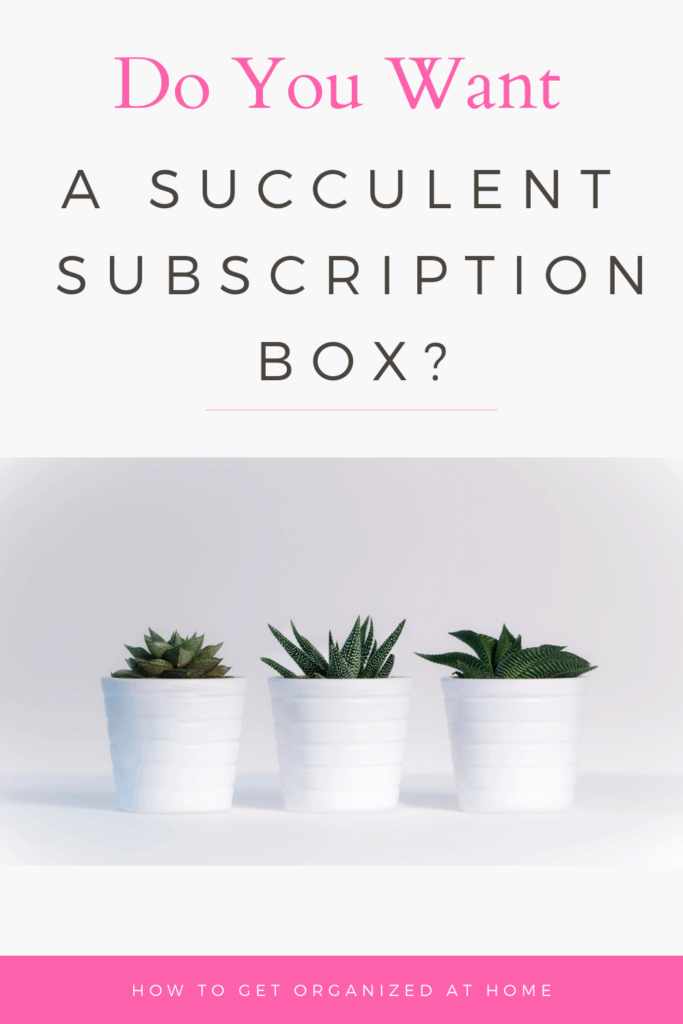 7) Succulents Of The Month
With the Succulents Of The Month subscription, you get 5 hand-picked succulents from the 2.5-inch range.
You get the choice of how long you want to receive the subscription beginning from 1 month to a full 12 months. As they have over 60 succulents there is never a repeat succulent in the 12 months.
8) Monthly Succulents
With a Monthly Succulents subscription, you get a lot of choices from the size of the succulents to the amount that you get each month.
The succulents are potted up in succulent soil and ready for you to love.
This collection is one of the cheapest collections I've seen.
9) DIY Seasonal Succulent Kits
Looking for something a bit different when it comes to succulents? These DIY Seasonal Succulent Kits fit the bill.
You get varying succulents, dainty pots, moss/rock/sea glass, colored sand, and high-quality soil in each kit and you can choose how long you want the subscription too.
More Information And Ideas For Your Garden
When it comes to the plants in our homes and gardens there is nothing more special to me than gifts of plants. I can't have flowers, hay fever sufferer, so succulents and other plants to me are the flowers I can't have and they last longer too!