Why You Need To Clean Your Hairdryer
I don't want to alarm you, but seriously, when did you last clean your hairdryer? It's surprising how easy it is for a blocked hair dryer to catch fire!
I was shocked too, but I didn't realize this until it had caught fire in my daughter's hand! Luckily she acted quickly and the only thing burnt was the hairdryer!
It could have been so much worse! But what I feel bad about is I might have prevented the hairdryer overheating if I had taken action and cleaned it!
It just wasn't something I thought about to clean!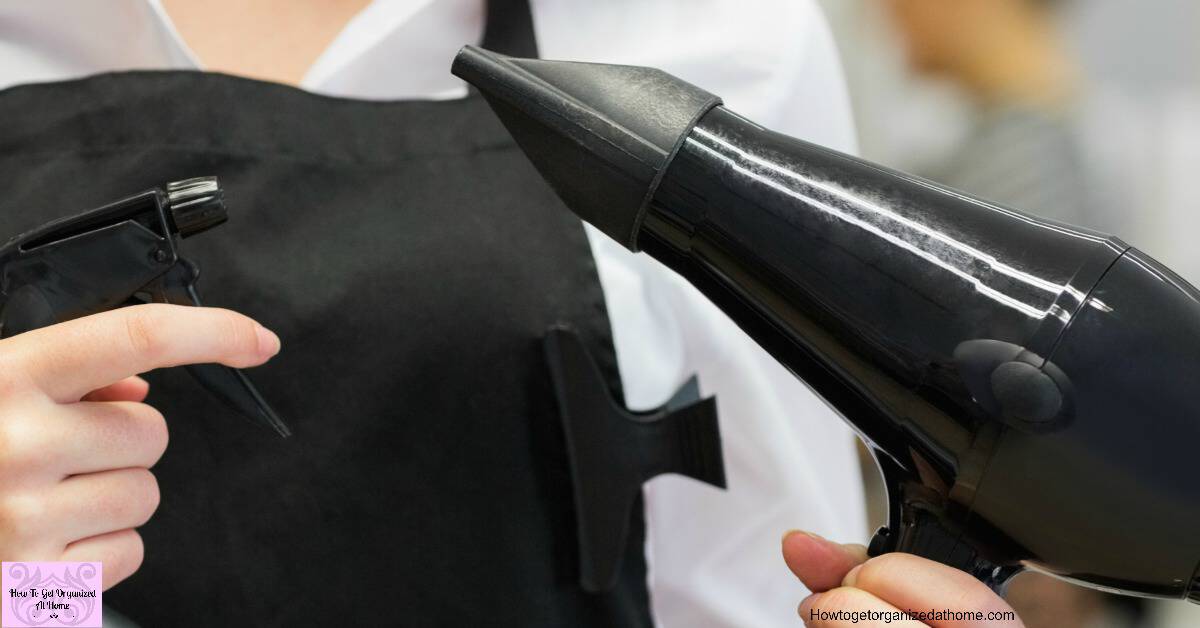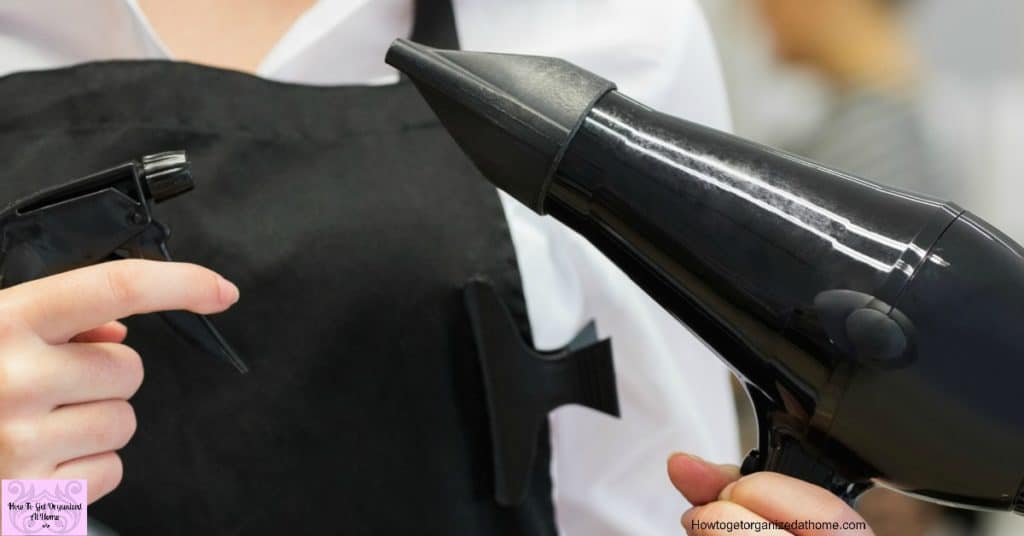 Why Clean Your Hairdryer
The most important point here is safety! I don't want anyone to get hurt from a hairdryer!
When you think about your hairdryer, it needs air flow so it can warm up the air!
If this airflow gets blocked you are not pushing the hot air and the dryer is just heating up!
Not only do these vents get blocked by dust, hair products are sprayed in the same area and can cause a blockage too!
They prevent the air getting through and some of those products are flammable!
Clean Your Hairdryer Filter
Most hair dryers have the filters on the back, check your instructions on how to get it off and give it a good clean!
If you can get replacement filters, this might be an option! I now schedule a cleaning session and just get a clean paint brush and brush off all the dust!
If it is sticky with a product then I wipe with a damp cloth!
Hairdryer Attachments
While you are cleaning your hairdryer, make a point of cleaning the whole thing and that include the hairdryer attachments too! You might as well do the whole job in one go!
Always check your hairdryer and the attachments before you use them to make sure that to the best of your knowledge it is in great working order! No loose cables, nothing broken or damaged!
If you have an issue, get someone who is qualified to check it over before you use it! It is better to be safe when it comes to any electrical appliance!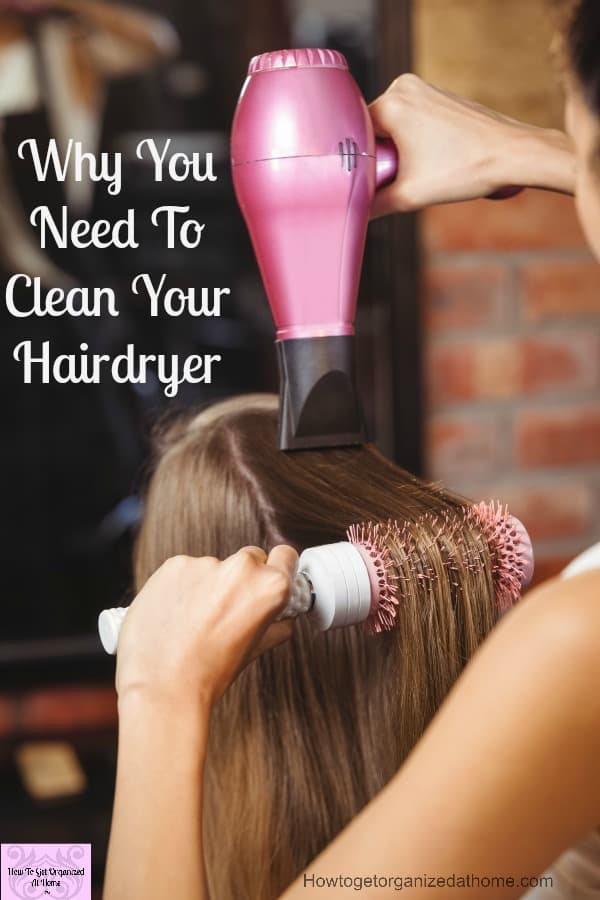 Multiple Dryers
Do you have more than one hairdryer in your home? Remember to check the filters on all hairdryers as anyone of them has the potential to catch fire if this filter isn't kept clean!
Do you regularly inspect appliances to make sure that there is no damage to the cables or any that need replacing?
We only have one dryer at the moment and my daughter normally keeps it in her room, but I will be making a point to check the condition regularly so this doesn't happen again!
Affiliate links are included for your convenience. (Which means if you make a purchase after clicking a link I will earn a small commission which helps keep my blog up and running but won't cost you a penny more!) Click here to read my full disclosure and privacy policy.
Recommended
What I use to clean my filter!
Read the instructions for your hairdryer and follow the guidelines on how to clean it
How you store your hairdryer is important, having something like this storage option is ideal as it lets the appliance cool down!
Don't Use Hairdryers For
I have seen hairdryers used for a number of different things! Often, not what they were designed for!
Don't use them to:
Dry pictures, I've seen hairdryers used to dry paintings so there is no wet paint, this isn't good for the hairdryer or the paper it can get too hot!
Drying nails, a great idea in principle, in practice buy nail varnish that dries quickly! It saves on energy use too!
Don't use a hairdryer to dry clothes! This is really not a good idea, it doesn't work very well, it is so much better to put on clean and dry clothes instead!
I even saw someone trying to heat food with a hairdryer on social media the other day!
Storing your Hairdryer
Wherever you put your hairdryer, make sure that it is completely cool before putting away! If the hairdryer is working too hard and the filter is blocked putting it away before it is cool can have the potential for starting a fire!
Always think about the potential a product has to cause harm and damage! I never believed that a hairdryer could catch fire, let alone in the hands of my daughter!
Teach your children good habits of putting things away but only when they are ready to do this!
If you don't allow the appliance to cool down you aren't taking the proper care of the item as you are risking the safety of your home and family!
My hairdryer cleaning schedule is not something I'm going to forget in a hurry!