How Dogs Can Help In The Fight Against Depression
Getting as much help as you can get is one thing, but if you have a dog, they can help on the road to recovery. There is nothing worse when you are feeling low than to have someone tell you to pull yourself together and do something, it just isn't as easy as that. However, getting up and getting moving can have a positive impact on how you feel, it can release hormones into the body and it can have an effect on the depression. The best person for the job of encouragement is a dog, helping with the fight against depression and so much more!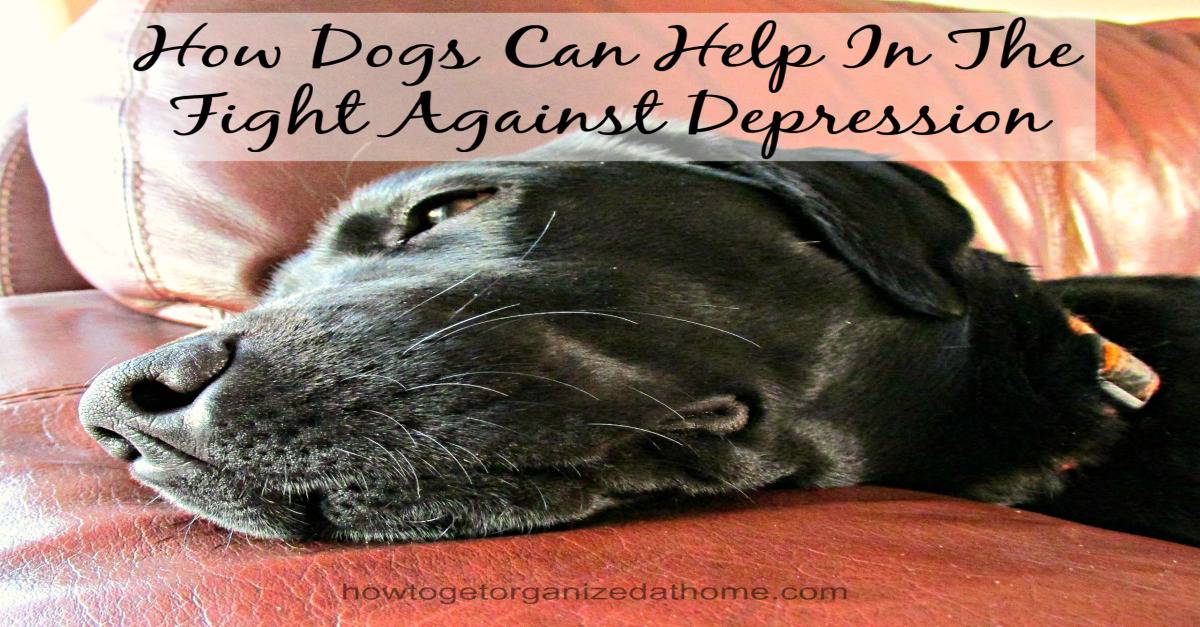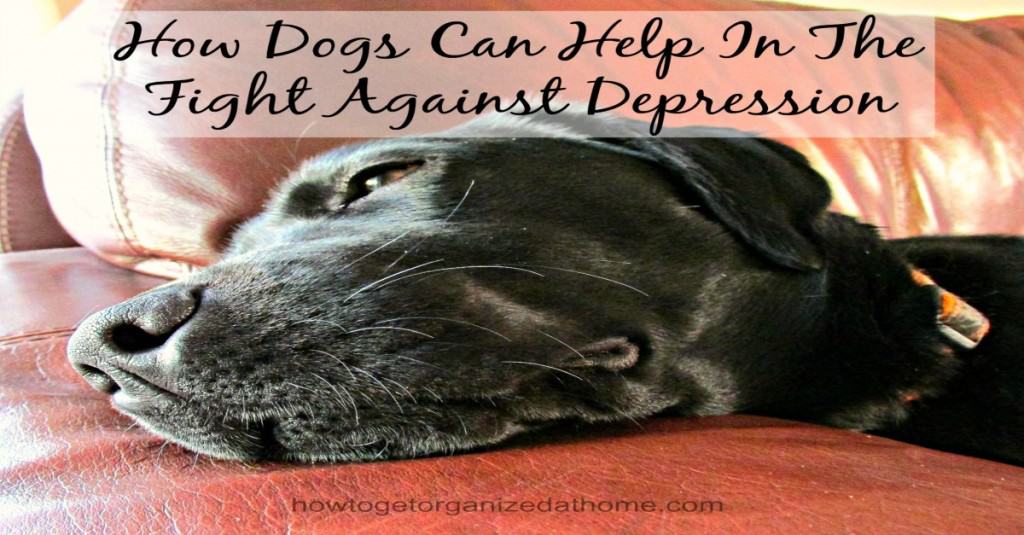 Affiliate links support How To Get Organized At Home
How A Dog Helps In The Fight Against Depression
My dog is the best at getting what she wants; she has those big brown puppy dog eyes and the sweetest temperament I have ever known. She instinctively knows what she needs to do, if she needs to comfort me she will, but if she feels the best course for me is to go out for a walk she keeps on until I do.
That actual stepping outside the house and going for a walk has been one of my biggest challenges, it might surprise you the amount of times that I have wanted to go out and I just can't manage it. There is an invisible barrier keeping me trapped inside, here I am my own worst enemy because I feel low and this makes me reach for the unhealthy options and the cycle can continue.
Having a dog changes a lot more than you can imagine; she has to go out. I have to take her and the more I take her out the better I feel, not just in the mental sense of crossing that threshold each day by myself, but it changes my mood for the day. I am able to do more, I am able to make better choices and I am losing the weight.
She gives me the confidence to go outside and exercise; she gives me the confidence that it is OK for me to feel, to let out my emotions and not to bottle them up. Sometimes, I wish she could go everywhere with me, to give me the boost that I need, but I know that isn't possible, she isn't a service dog in the official capacity but in my heart she has given me back the opportunity to live again.
Without that support and encouragement during the day when I am by myself, I wonder if I would be making the progress that I am witnessing on a daily basis if I didn't have her by my side. She is the strength that I need and gives me the support and that is why she is my spoilt princess.
Fight Against Depression: The Theory
It is not new to most that our pets can and do help us, they are able to sense so much more than you can ever imagine, they understand so much more than we ever could. They are able to reduce blood pressure; they are able to learn to help us when we need them. They are so much more than many people give them credit for and for these reasons they make living so much more worthwhile.
This book is about how a dog has helped the fight against depression.
When you're depressed it isn't easy to do things, yet it is a fact that exercise is brilliant for helping to fight the illness, it can break the cycle, the one that can keep us trapped in our homes and making the poor food choices. I am not saying it is the cure for depression because there is no one cure that fits all, it is a trial and error. You have to understand the things that set off the depression and learn the things that can help to make you feel better.
However, by owning a dog they help to push you to take that exercise, to get outside and to start feeling better. I know that the days where I miss or make excuses not go out first thing with my dogs are the days that I feel the lowest; it is more difficult to fight those feelings and to complete my daily tasks.
Therefore, I am not suggesting buying a dog, but if you happen to know the one that would like a walk and to help you exercise, it might help you more than you could ever realize.
If you are looking for more articles on this topic head over to the landing page where you will find links to other posts on depression.
What is your best tip with the fight against depression?
I wrote an article which I think you will enjoy, Why Your Depression Is Not Easy.