Tackling Depression Head On
Depression is an illness and not one to be ashamed of; it is something that needs treating and help to overcome. It is not something that is just going to go away, you do have to take action. If you leave it untreated, it can get a lot worse. It is scary admitting that you need help but taking that first step is tackling this condition head on, it is not going to be a simple journey for many, it is a fight. Fighting for your life, it is not simple, there are difficult paths ahead but with the right support and guidance, it is possible to live with depression. You have to accept there's going to be days when it is more difficult and to make the most of your time, being productive and doing the daily tasks that many people take for granted are not always easy but it is possible with the right care and treatment, giving you a better quality of life.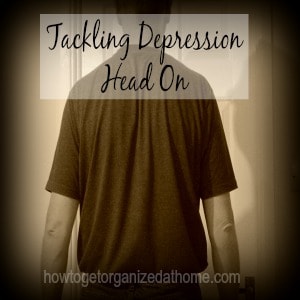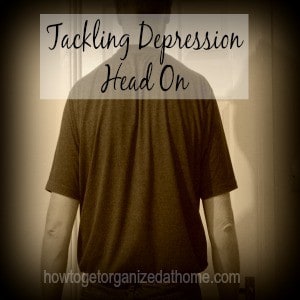 Tackling Depression Head On
It is important to tackle depression head on, it is an illness that likes to hide, it can even hide from the person suffering, they just don't realise how low they are feeling. How often, when asked, do you tell people your fine, you put a smile on your face, when in truth you just want to curl up in a corner and cry. I am not saying you should tell everyone that you are feeling depressed, but those you do are the ones that should help and support you, go to your doctor and tell them how you are feeling.
Sometimes the symptoms and the feelings become overwhelming, you might not notice how low you are feeling, but when you do, seeking the right help is key to managing the depression and improving your quality of life.
Depression Is Difficult To Understand
Before I experienced depression first hand I didn't know how difficult it would be to live with, I didn't understand how difficult it can be to do some of the normal everyday tasks. How can you, when you haven't experienced those feelings or witnessed a person who feels so low that getting washed is more than they can comprehend?
It is difficult to understand how controlling this condition actually is, it might not show physically on the outside but it can have an impact on how you live your life.
This is why it is so important to tackle depression, it is not something that you ignore, or dismiss. You should never be told to pull yourself together. It is not that easy, if it were I would not be still sitting here years after my first diagnosis still dealing with the effects of depression; not always on a daily basis but one that can pop up with no explanation or reasoning and take me back a step or two.
Being patient and understanding that depression is not going to stop me and fighting for the life that I want, is what gets me through. Yes I have to listen to my body and there are days where I struggle to get through my list of tasks, but I understand that while I am having a bad day today, tomorrow mightn't be so bad and it is this positive thinking that gets me through.
Therefore, it is important that you tackle depression head on and take back control of your life. It isn't easy but it is possible to live with depression.