If you need some great ideas to make for Halloween, don't worry I have taken care of the details for you. Halloween is a time for making fun costumes, decorations and food that look fabulous and gross all at the same time, what is important is building those memories with your family. Having fun, making decorations, creating gross looking food and dressing up, is all part of the parcel of Halloween.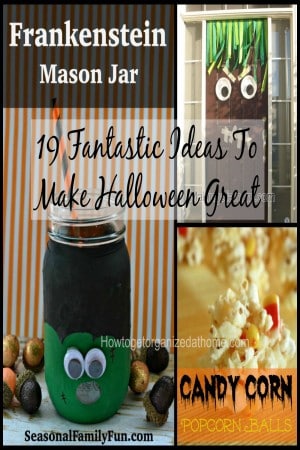 Some Fantastic Ideas for Halloween
Therefore, if you need some Halloween ideas on what to make to decorate your home, or some fancy Halloween treats, I hope that I have managed to inspire you enough to try something creative and fun.
If you are looking for more articles on the topic head over to the landing page where you will find links to other articles on Halloween.