What Is The Purpose Of A Home Maintenance Binder?
Do you want to know what the purpose of a home maintenance binder is? Don't confuse it with the home management binder, these two are completely different and I will show you why!
The home maintenance binder is something that you can use whether you own your own home or rent. There is still information that you can keep that is important for you!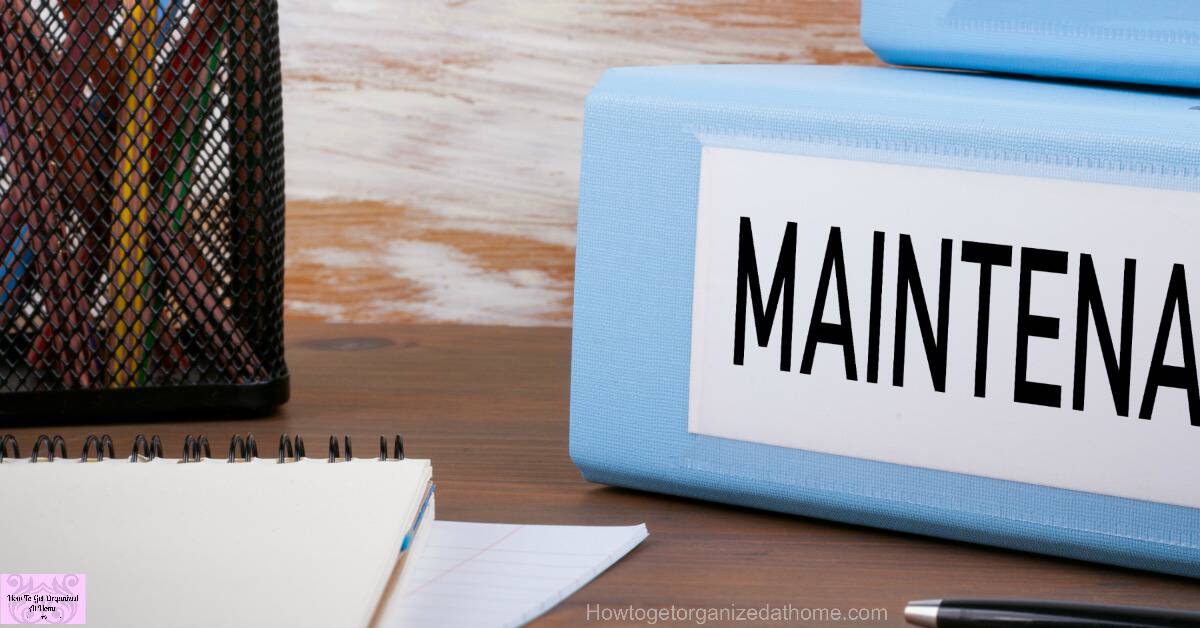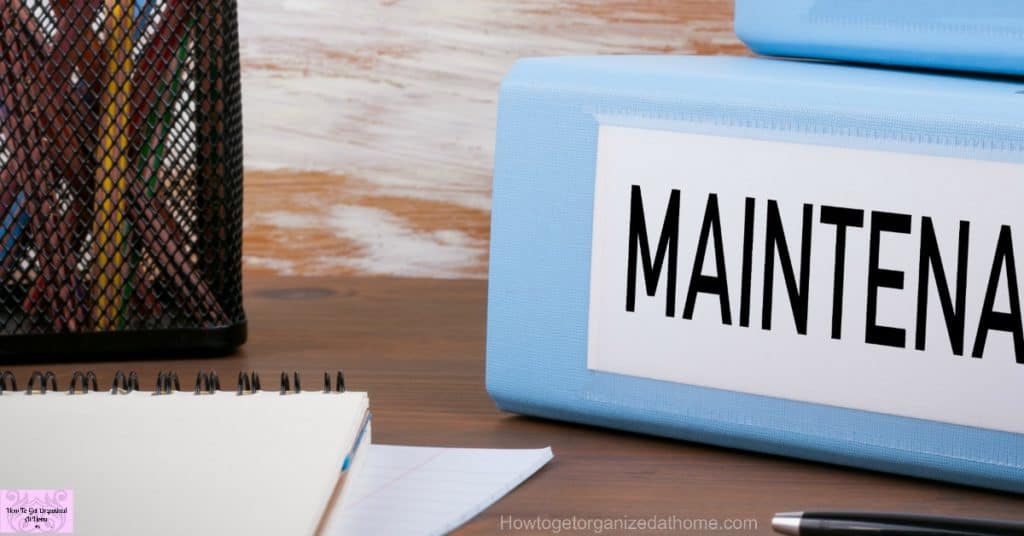 The Difference Between The Two
The home maintenance binder and the home management binder are often mixed, yet they have two very different purposes!
The home maintenance binder is about your home, keeping it in top shape!
While, the home management binder is more about keeping your family on the same path and information in one place!
The Purpose Of The Home Maintenance Binder
This binder holds all the information you need about your home! It is the place where you turn to if you are looking for maintenance schedules, the colour of a room or even when you need to look for a professional!
It's a file that has the information that you need for your home! What you keep in there and how you organize it will be your choice! (I will write a post about how I am currently keeping mine, shortly!) Affiliate links are included for your convenience. Click here to read my disclosure and privacy policy.
You don't have to use a binder, it could be a file, kept in a filing cabinet. This will depend on what works for you and your family! You could even go digital and store your file on the cloud and then you can access it wherever you are!
How You Organize Your Folder
How you organize your home maintenance folder will depend on how you work best! You might prefer to have sections in months to help you keep up to date with any maintenance that you need to do.
Or you might prefer to have more detailed sections that split the house into different rooms and sections!
The choice you have is pretty limitless, and this is great as it means that it will change depending on your style and this makes it more personal than ever!
The Sections You Can Have If You Rent
If you rent the property, you will have less information on the maintenance of the building, but it is still good to record the details of any repairs that have been carried out.
This way if there is a problem you have the details to which you can refer back too!
If the property requires a frequent inspection, keeping the information to hand as to what you need to do prior to these visits is a great idea!
Keeping the information for all your utilities in one place!
When you move leaving behind this information for the next tenants and starting fresh is a great idea!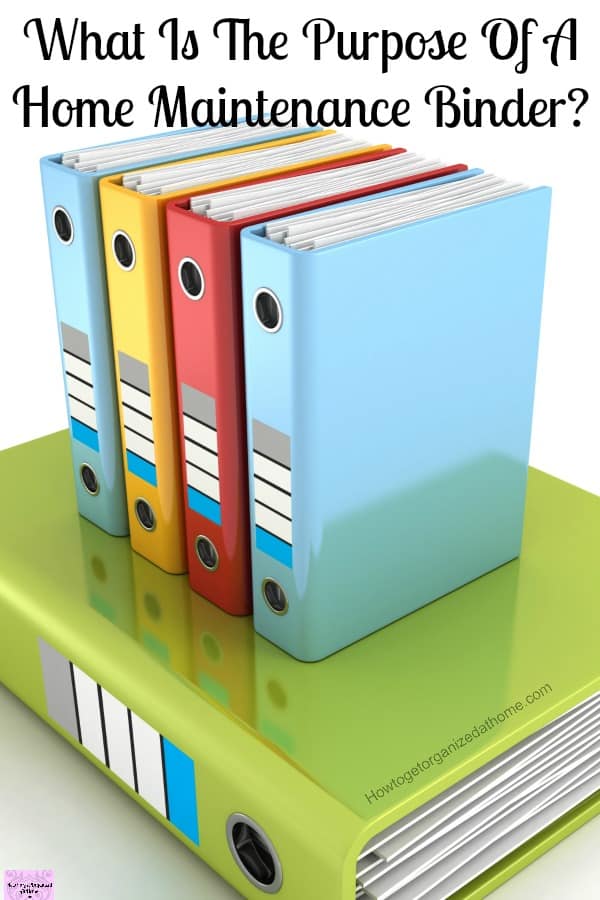 Home Owners Section Ideas
Having the numbers for professionals you trust, within your home maintenance binder is great for those emergencies!
Room decorations, while this seems very vague, in reality having a room project broken down into the different areas that need tackling and having a list to cross of tasks is for me the best part! I'm a list girl and I just love writing lists and then crossing things off when I've completed a task!
If you have a garden, creating a room plan here is a fantastic idea, it allows you to discover what you like and what your long-term plans are for this space too!
Home Maintenance Services And Home Repair Contracts
There are times when you need to call in the professionals to service items in your home. Knowing when these are due and when you can fit them into your schedule will ensure that your appliances are in the best condition!
Make sure that you check that the person who you hire to do the job is fully qualified in the area that you need. Asking for references from other clients is a great way to check out the quality of the person's work! Keep a record of this information, so you can refer back to it in the future if there are any problems.
Remember to keep the number safe for the professional so when you need the items serviced in the future you will have the number to hand!
Creating A Mood Board
I am turning more to mood boards than I ever thought I would for when it comes to remembering what I like. There are a few ways to do these, the most basic is cutting out items you like and sticking them to a board for the room or project you are thinking about.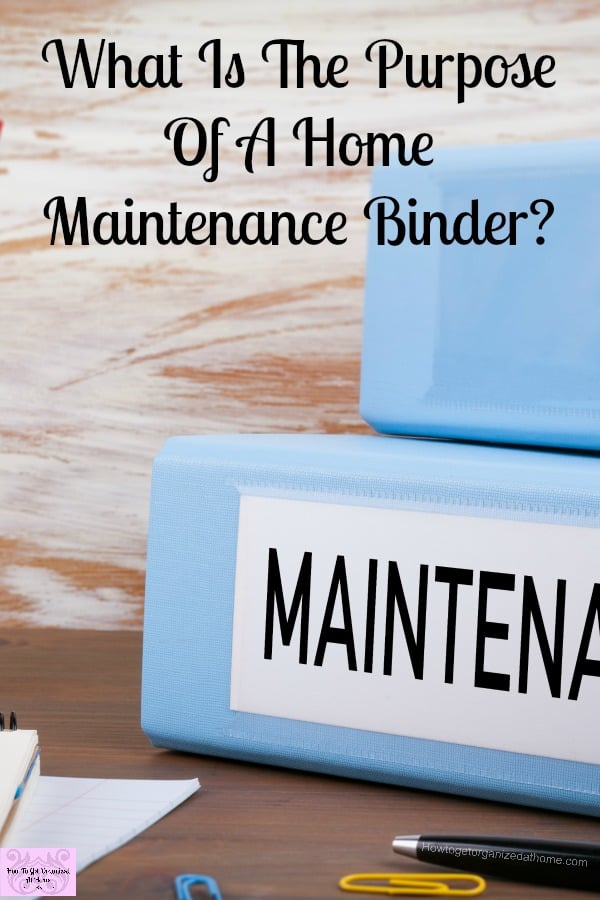 You can just create a list of items you like so you remember the colour of something! How detailed you go will depend on how much information you want to remember and if you are looking for that visual stimulus too!
Keeping these ideas in a central place is important, it allows you to add things and to ensure you are on the right path!
It also helps me to plan out what I intend to do if I want to take a project further than just a quick organize.
Having an area where you can store ideas that you want to try is part of the process in creating an idea for a project and what you want to try!
Therefore the purpose of a home management binder is to keep the information that relates to your home and its maintenance and upkeep all in one place!