9 Cheap Headboard Ideas That You Will Love
Creating a bedroom that is inviting and relaxing is important and one of the most important features needs to be the headboard of the bed.
It can be a statement item that can show your personality better than anything else in the room. That's why I've put together a list of 9 cheap headboard ideas that will transform your bedroom.
Your bedroom is your space and you want it to look good as well as function well and for this reason I've picked a lot of padded and material based headboards, I've had wooden ones and they just aren't comfortable to sit up to read or watch TV with but it doesn't mean they are the best headboard for you.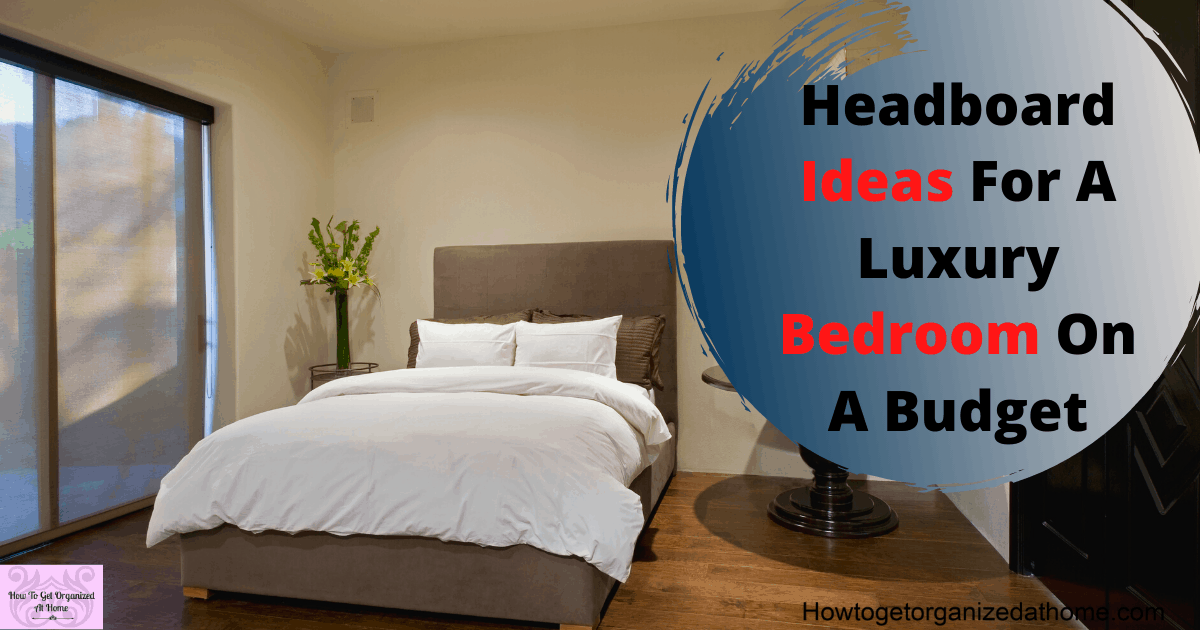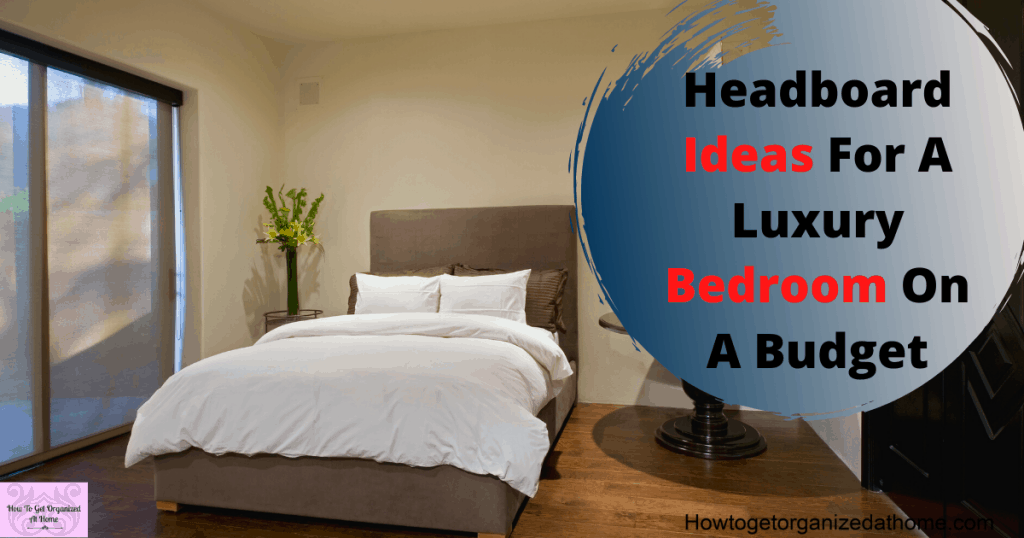 Related Articles
Headboards That Are Affordable
Headboards have come a long way in just a few years, they are so much more stylish now than I remember and they can really add that spot of colour to a room, especially if you are renting and can't paint the walls.
The most exciting thing I've found whilst looking for headboards is the price, you don't have to spend a fortune, there are some really great options that are affordable.
If you are crafty it's even possible to make your own headboard.
The Perfect Headboard
Finding the perfect headboard for you isn't going to be an impossible mission, but you are going to need to think about some of the things that you like and dislike to help make that process easier.
You can make a check list of all the things you are looking for in a headboard and see what options meet your requirements. It will make choosing one a lot easier.
Fabric or wooden
Colour or plain
Classic look or modern
Warming tones or vibrant
Size of headboard
The most important thing to think about is the size of the bed, if you aren't planning on changing the bed at the same time, you must think about how big the headboard needs to be.
If it's too big it could look out of balance to the room, if it's too small it could make the proportions of the room look off.
It's important to think about the colour of the material if you are someone that likes to dye their hair a lot. Sometimes, it's common for hair dye to stain light fabrics and this isn't something you want to deal with on something you have just purchased.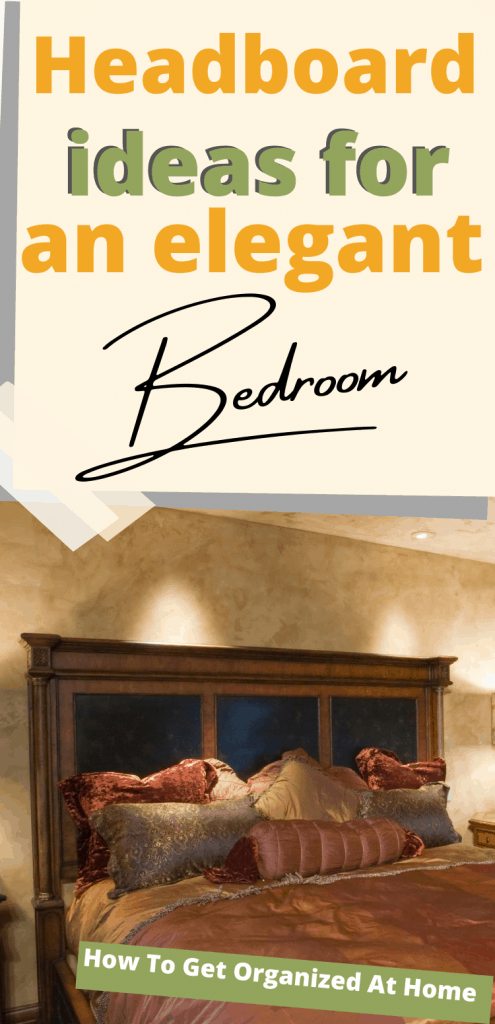 Cheap But Affordable Headboards
These headboards are in no particular order. I love them all and what's even better is they are great and cheap headboard ideas.
Affiliate links are included for your convenience. (Which means if you make a purchase after clicking a link I will earn a small commission which won't cost you a penny more!) Click here to read my full disclosure and privacy policy.
Lucid Mid-Rise Upholstered HeadBoard available in 6 colours. This headboard is able to attach direct to the wall.
Zinus Satish Upholstered Channel Stiched Headboard in grey. I really like this option as it has the stitching in a vertical line which can add to the visual effect of the room.
Nathan James Wall Mount Faux Fabric Uphostered Headboard. I love the mixture of the softness of the fabric and the harshness of the metal supporting bracket. I think this is an amazing headboard that could fit into a masculine style bedroom.
Better Homes A Gardens Moder Farmhouse Headboard in Rustic White. I do like this headboard but you would need a supply of soft pillows to feel comfortable.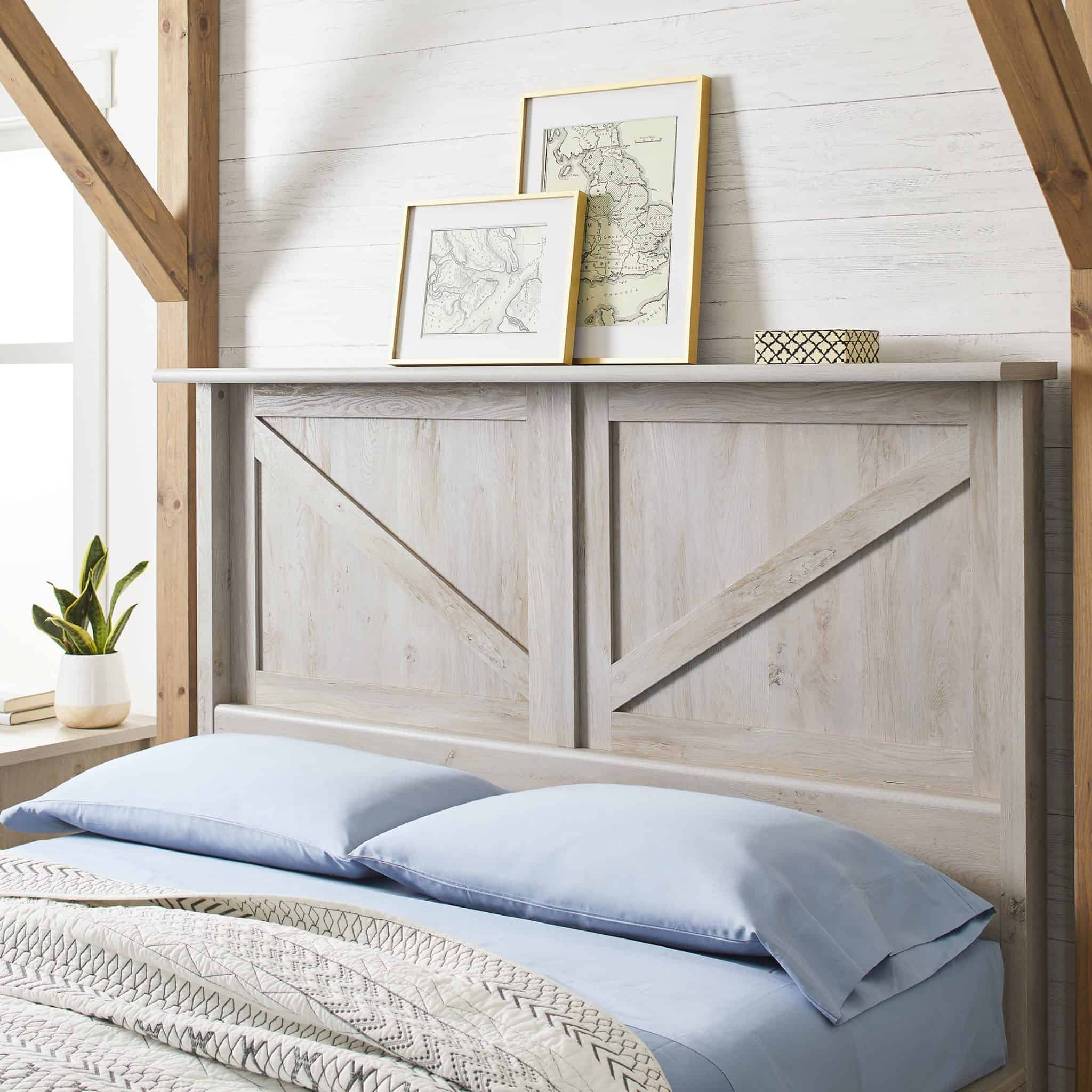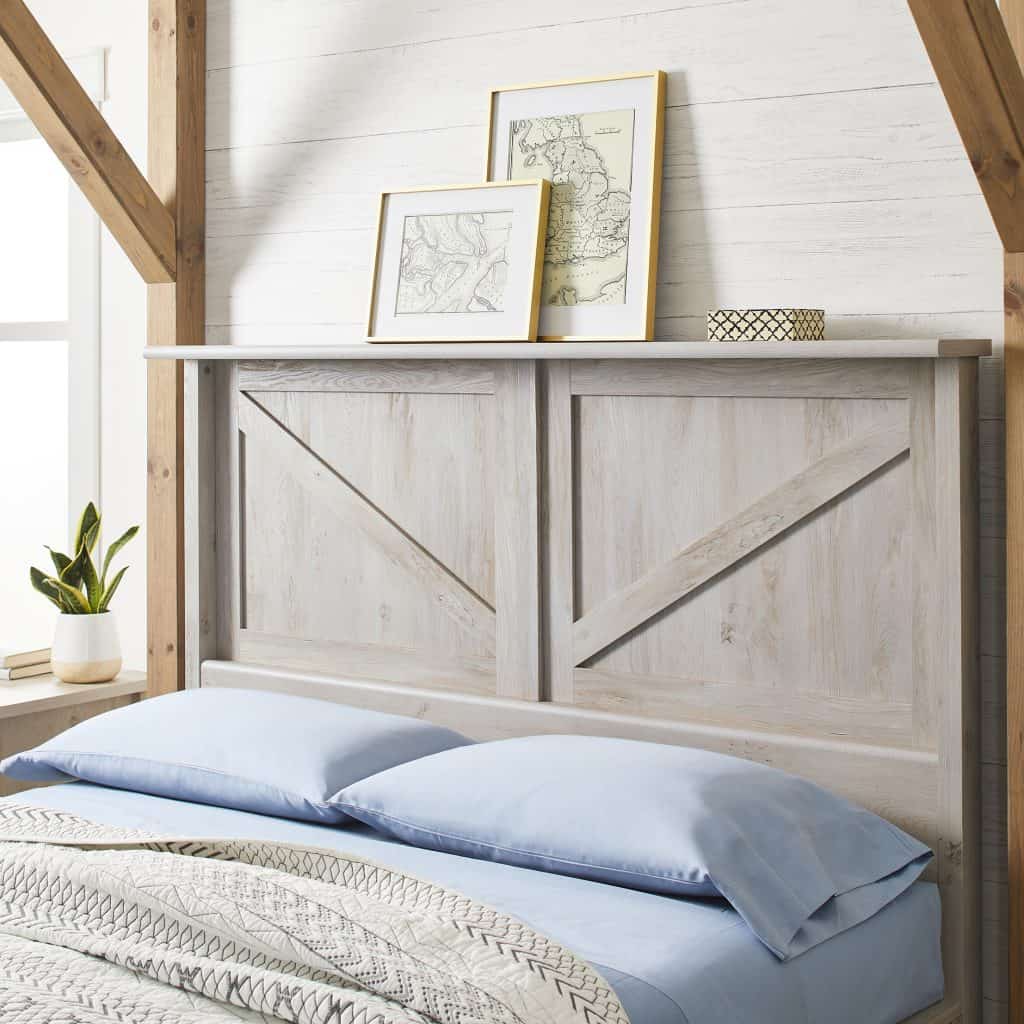 Baxton Studio Hilda Modern & Contemporary Greyish Beige Fabric. I love the shape and look of this headboard it's so pretty and elaborate and I think would be a perfect headboard for a pretty bedroom.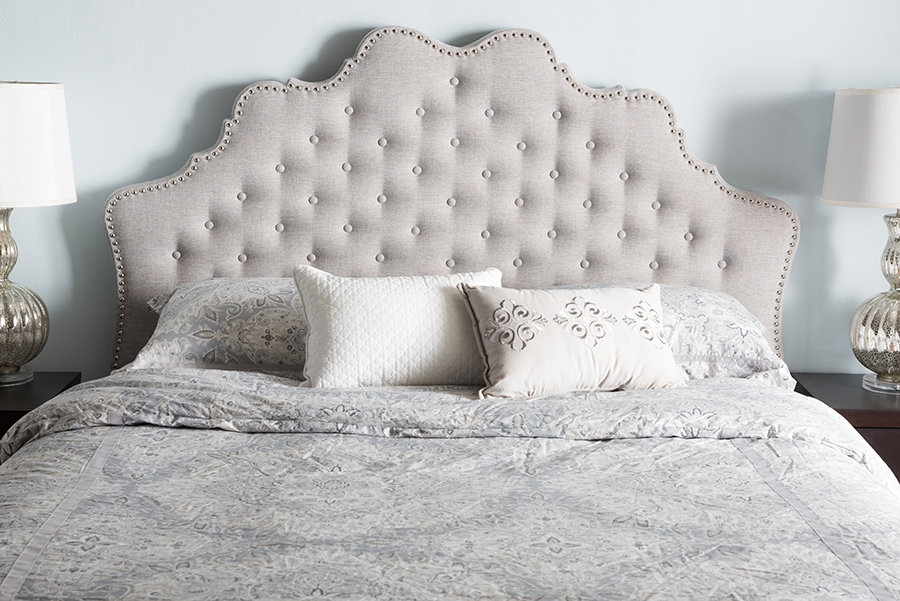 If you are looking for something practical as well as stylish then you need to check out South Shore Spark Bookcase / headboard. I like the look of this and it's a great place to store books but the confort level is going to be low.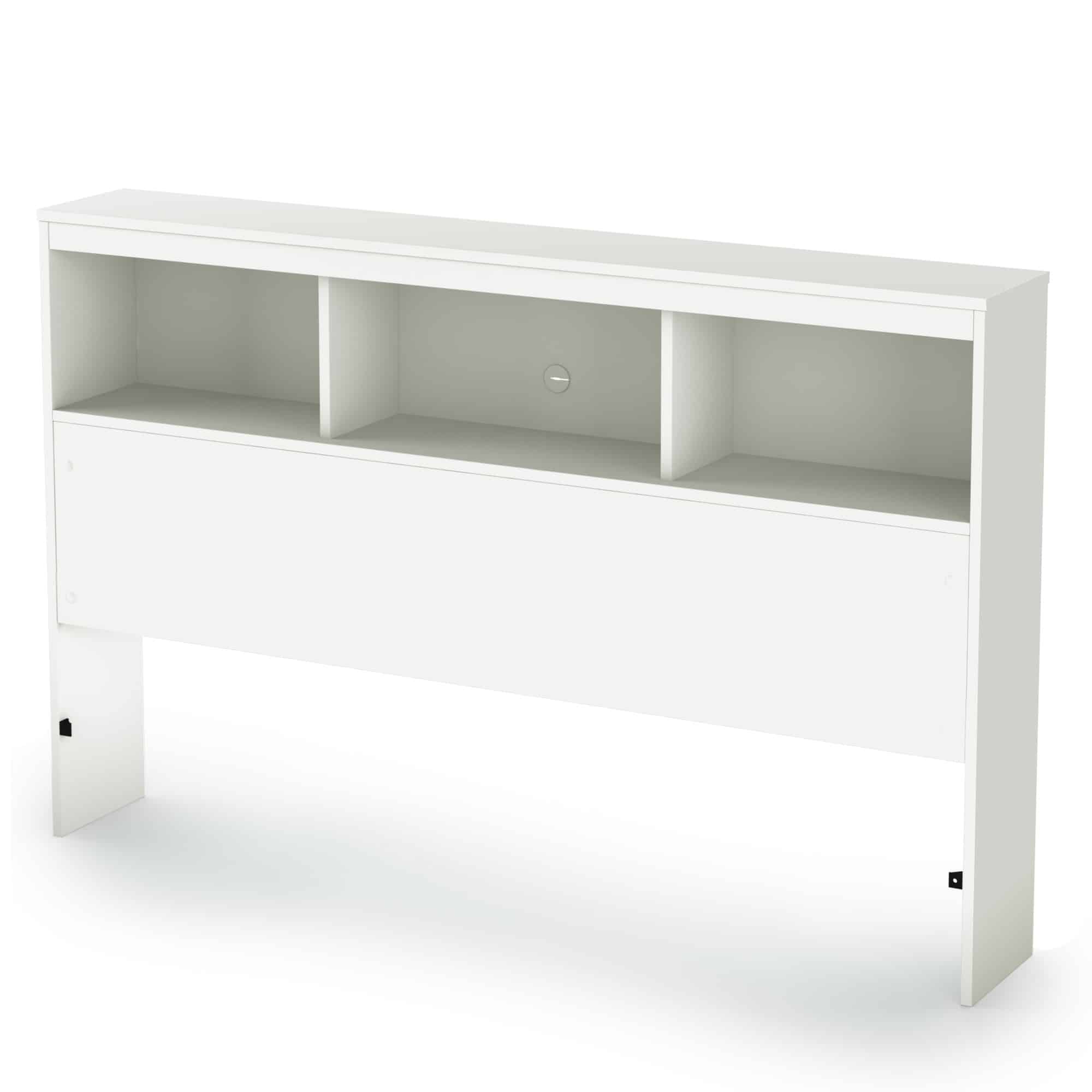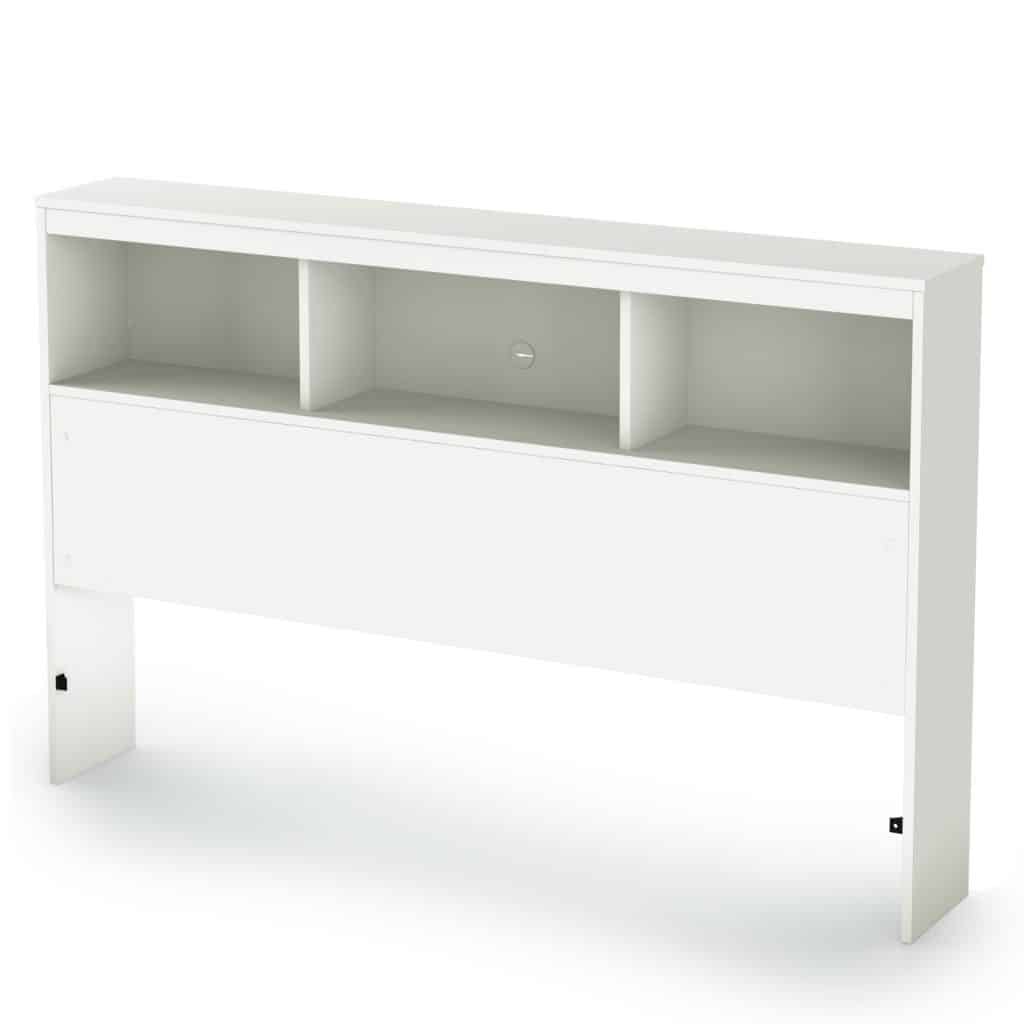 However this Weston Home Curtis Tufted Linen Headboard in grey looks amazingly soft and comfy. It's also a very stylish headboard that would fit into a classy bedroom design.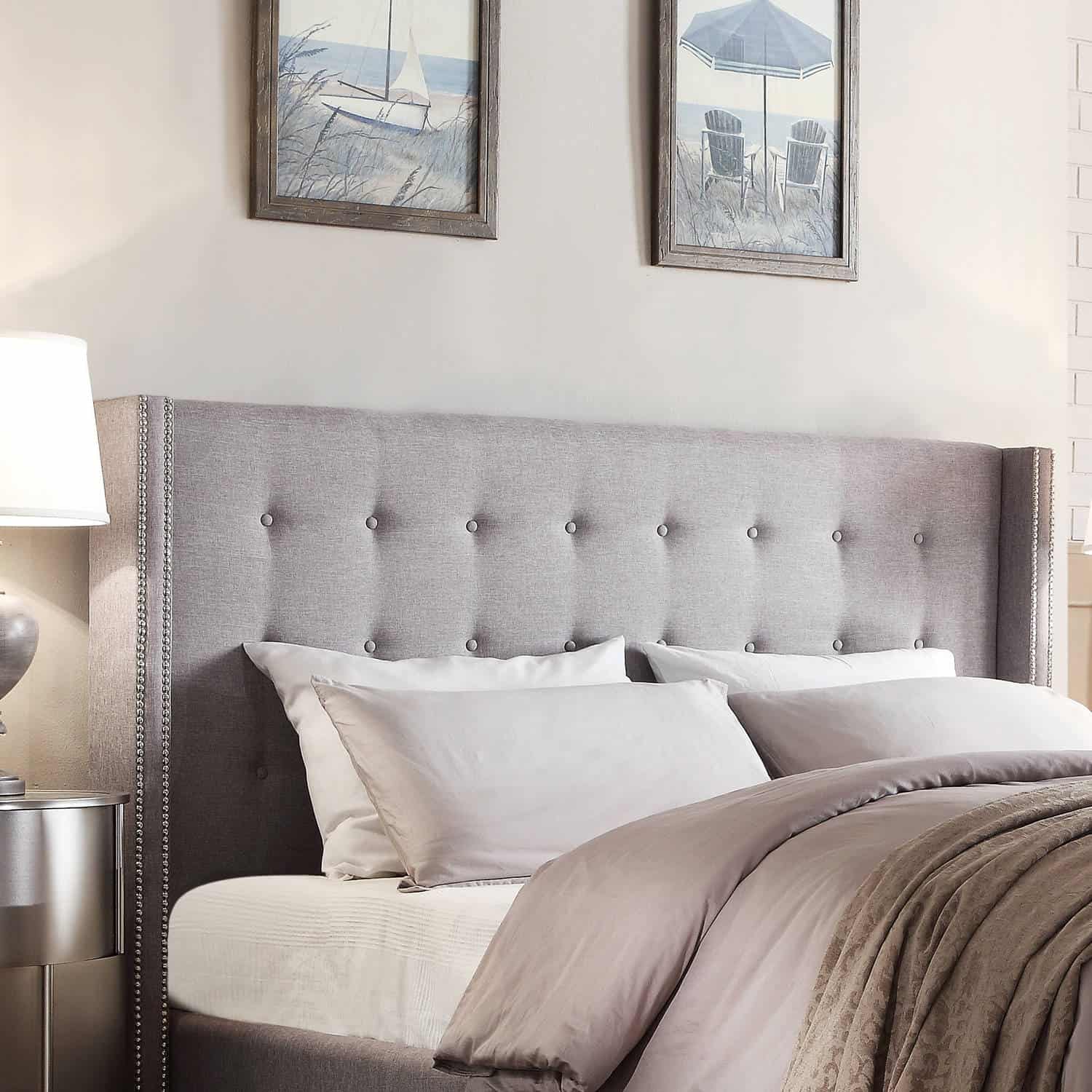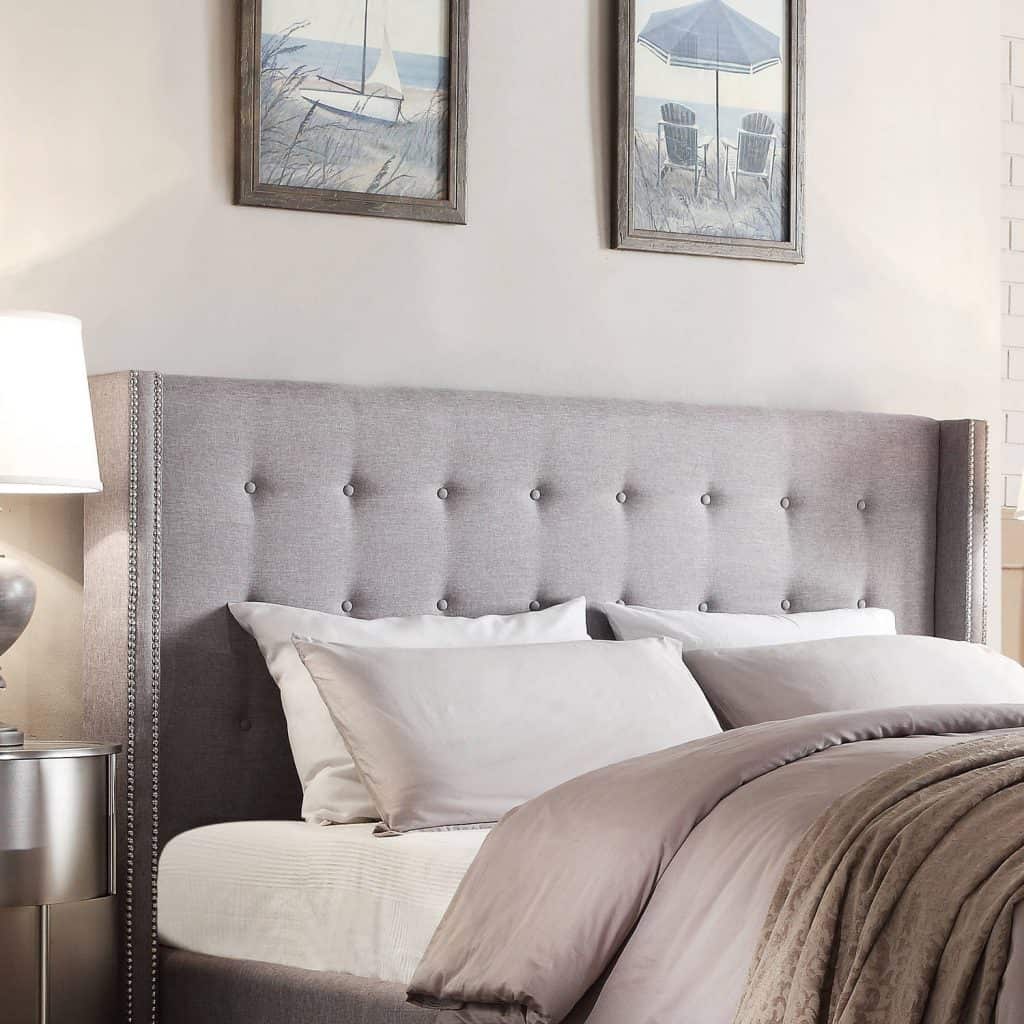 Or even the Elle Decor King Tufted Panel Headboard, with the softness oozing from the picture.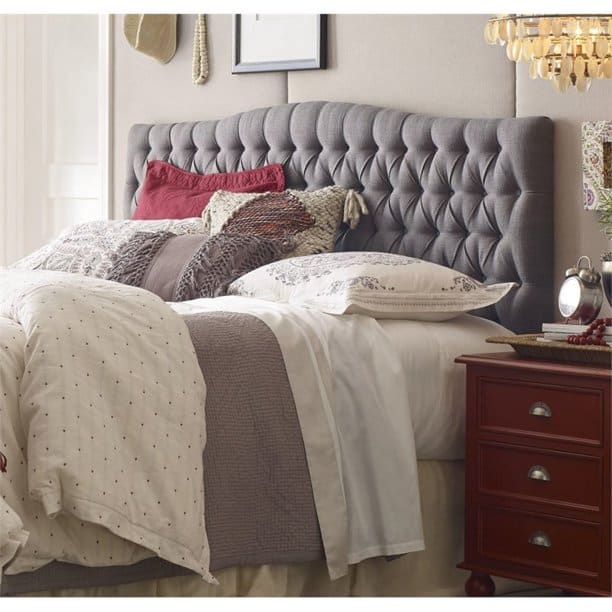 I think the Chelsea Lane Arundel Upholstered Wingback Headboard is the most classy of all the headboards I've found. It's elegant and not over feminine.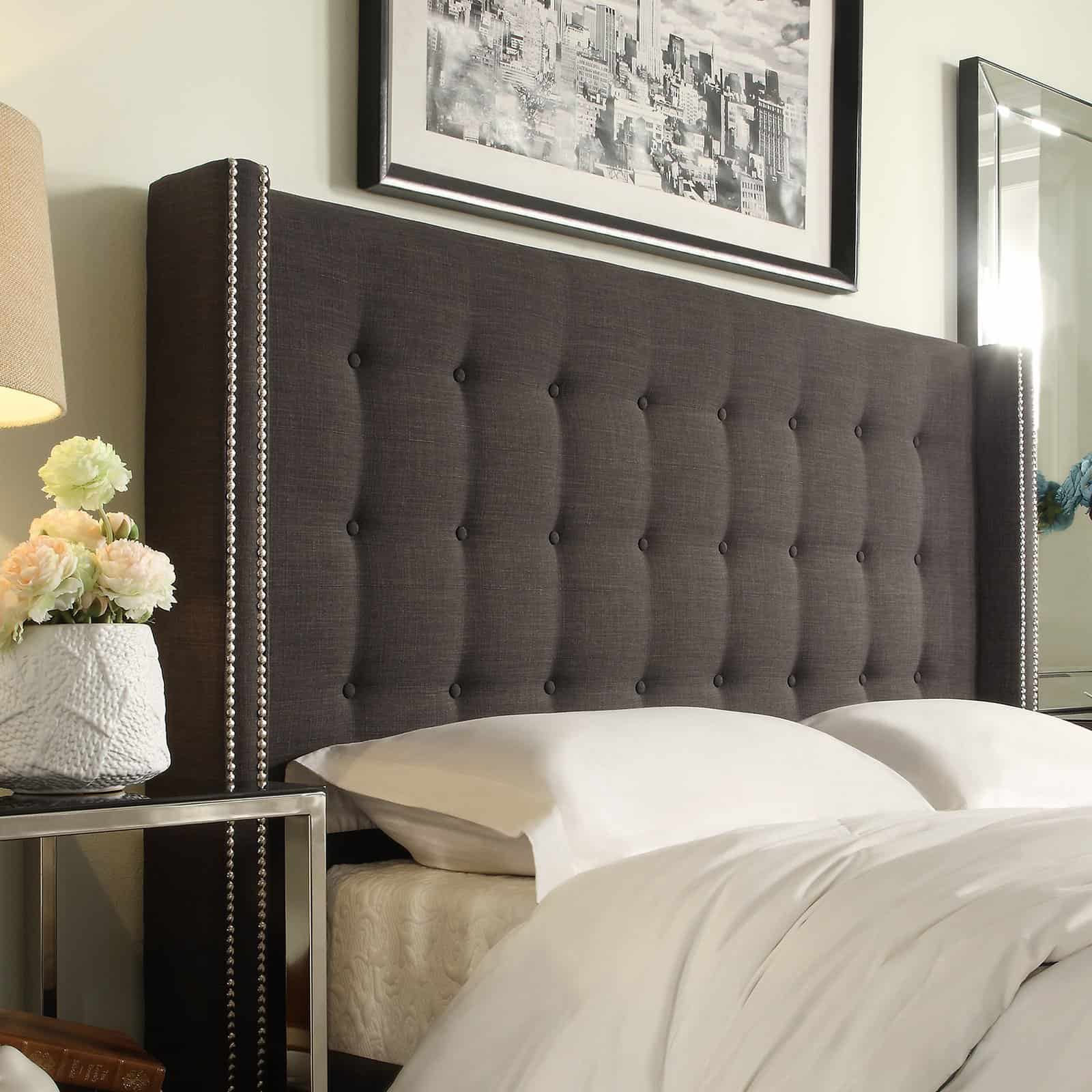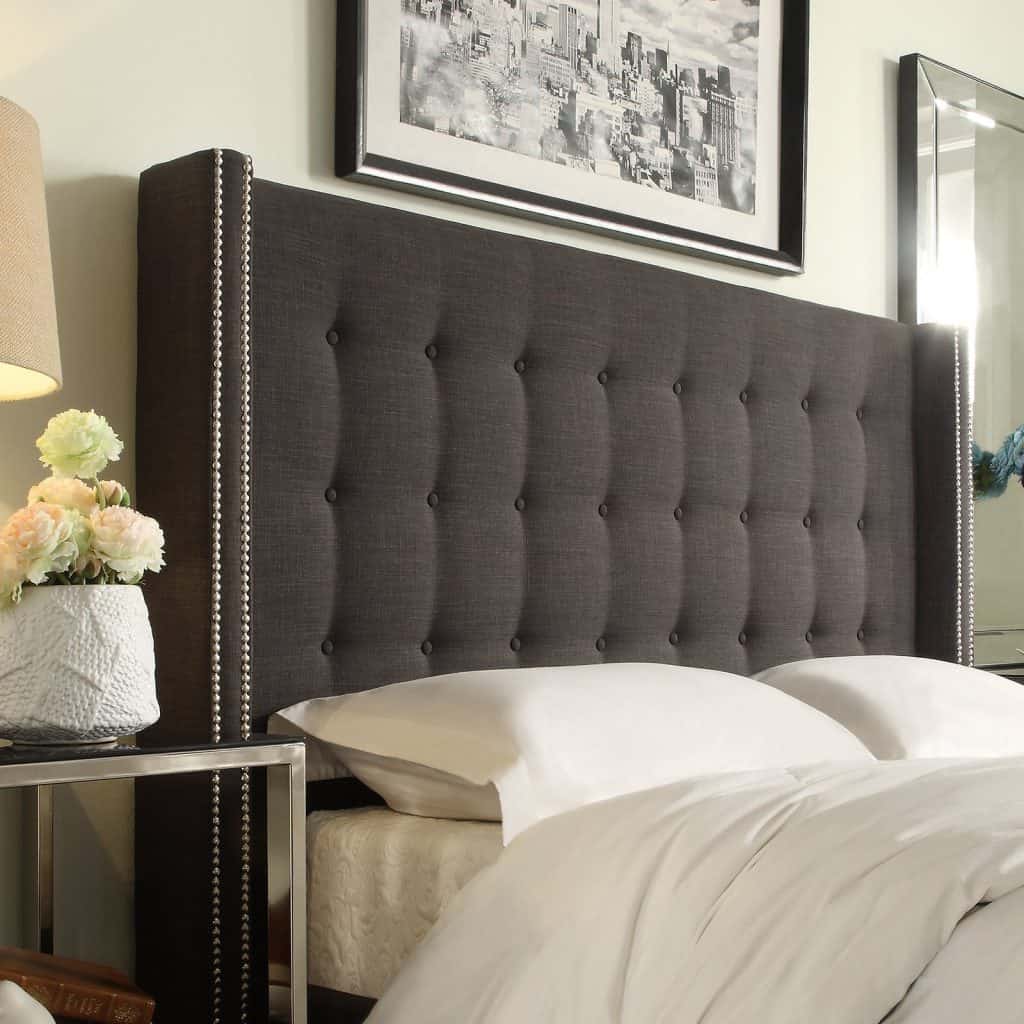 There Are So Many Headboard Options
What do you think about my top 9 choices in headboard designs?
I really do think that the headboard in a bedroom has an impact on the whole design of the room.
It can be a difficult choice finding the right headboard but with some thoughts as to how you want the room to look it can help make the process easier.