My Open And Honest Opinion On The Aeyla Weighted Blanket Review
Do you have questions about buying a weighted blanket? I know I did before I tried one and there are some areas you might want to clarify before making your purchase but that's OK, that's what I'm here for and why I wrote this review.
My review of the Aeyla weighted comfort blanket shows you my honest opinions on weighted blankets so you no longer have to question if weighted blankets are a good thing or not because I will tell you my honest opinion on if a weighted blanket is worth the money.
The Aeylaweighted blanket was gifted to me but these are 100% my opinions on the weighted blanket I was gifted.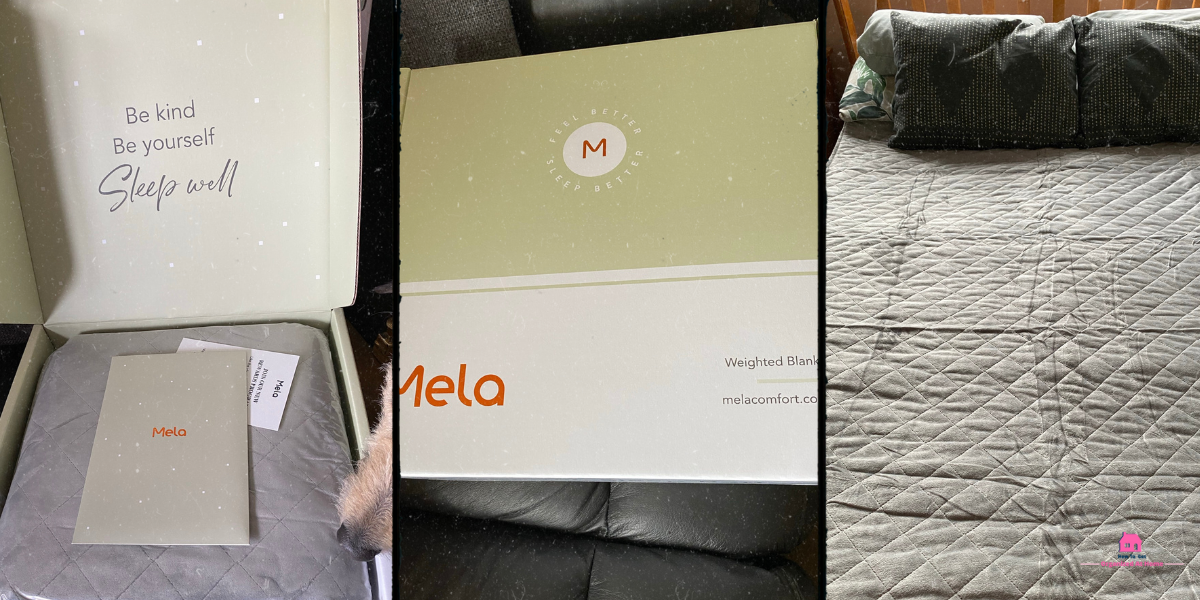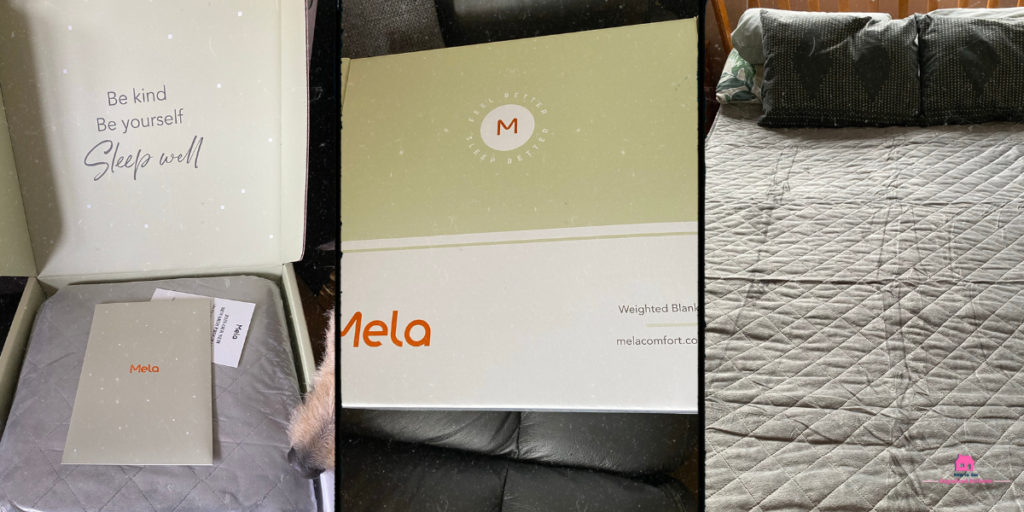 Are Weighted Blankets Hot?
Affiliate links are included for your convenience. (This means if you make a purchase after clicking a link I will earn a small commission which won't cost you a penny more!) Click here to read my full disclosure and privacy policy.
I was gifted the blanket just as the temperature started to rise earlier this year and yes this weighted blanket was hot.
My personal experience was that I couldn't lay under the weighted blanket for more than a few minutes when the temperature started to rise. I was hot, unbearably hot and I think this was disappointing, I wanted to be able to jump underneath this blanket and for it to absorb all my worries and woes.
But it didn't because it was too hot to even attempt it, yet my husband was quite happy having short bursts of time beneath the calm vibes of the hot blanket.
My plan for next year, before the summer arrives, is to get one of these silk weighted blanket covers in the hope that it will be cool enough for me to sit under the blanket, even for just a short time.
Do Weighted Blankets Work?
This is a question I needed to answer and I needed to know if they would help my anxiety and depression?
I think they can have a very powerful impact on your mental health, I'm not a health expert and I'm not going to claim to be. What I am is a person who suffers from depression and anxiety and I need help sometimes to manage that.
I have seen positive results when I need to rest and recharge after a bad period in time. It doesn't mean I have to sleep, I can wrap myself in a weighted blanket and watch some trashy TV.
I do feel more relaxed, in a better position mentally, but that could be because of the time I've taken to relax from the stressful situation. I've given myself the permission to take back control. Do I think the blanket helps, yes, no doubt in my mind.
Do You Use A Weighted Blanket All Year?
This is a difficult one for me to answer, I'm a hot person, I don't want to add more heat and because of the idea of a blanket it does add layers and this means for me more heat.
Someone else might not even notice the extra heat, but it's something that affects me and if I'm hot I'm not going to sleep which is why I didn't get to test out the weighted blanket fully until the weather started to cool down.
Like I said before, I'm going to get a cover that is cooler and see if that helps me for next year as the weather improves. It's the Eucalyptus Silk Weighted Blanket, that I'm going to try!
What Are The Pros And Cons Of A Weighted Blanket?
Pin This: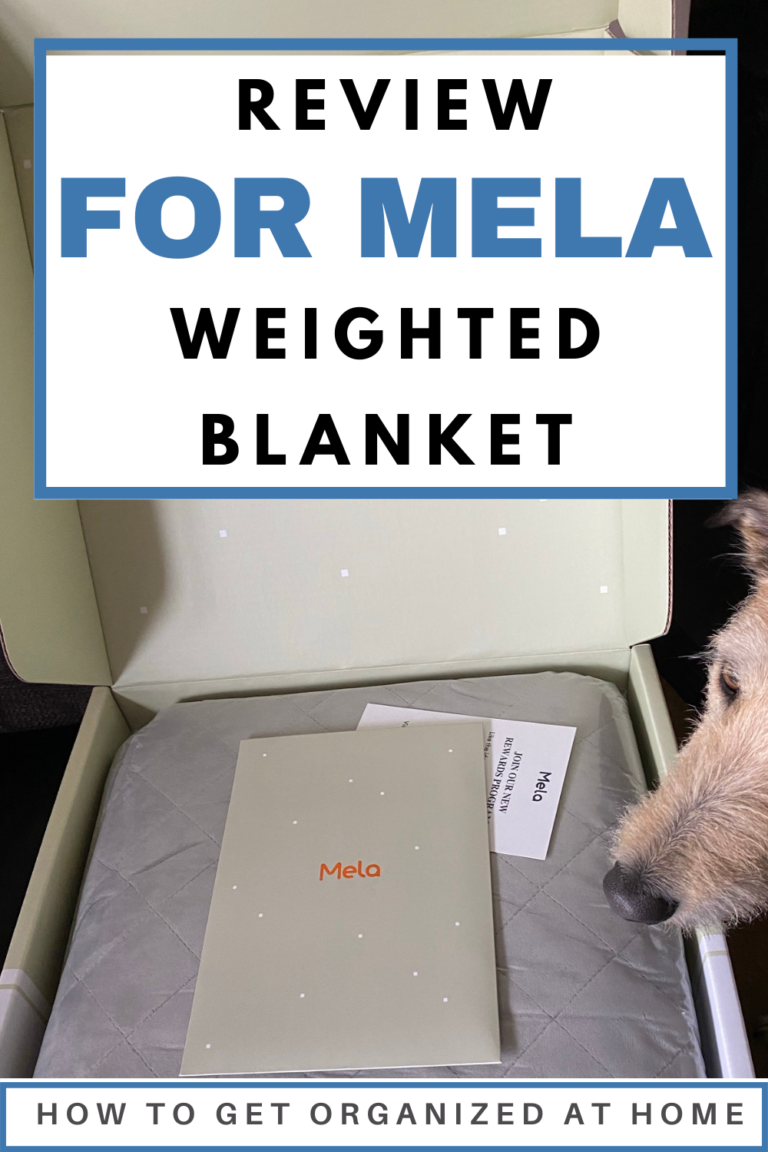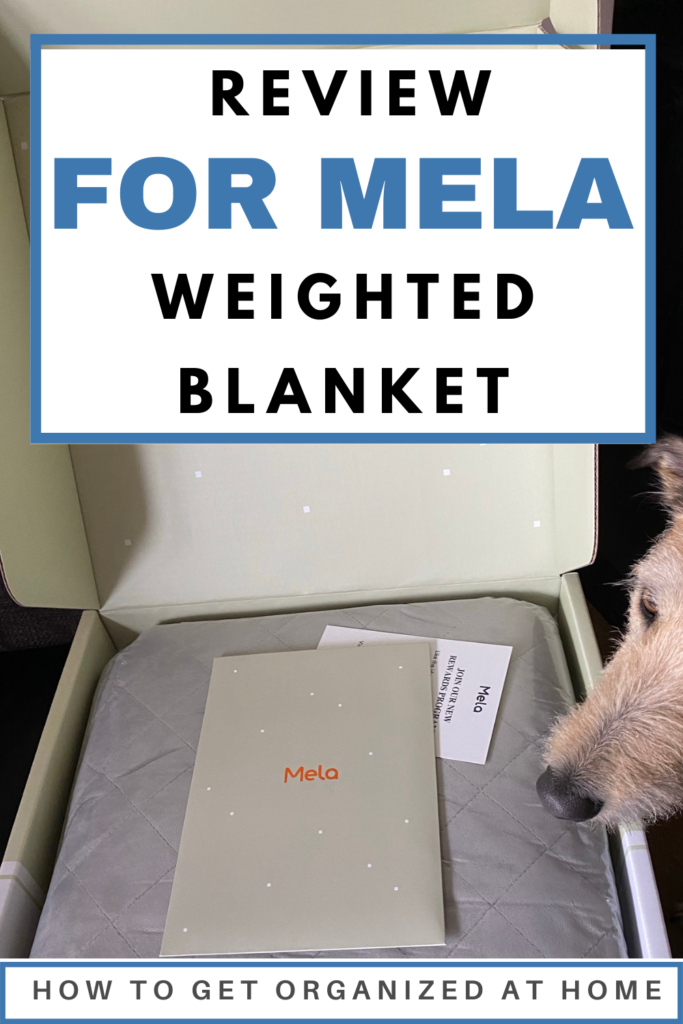 It's like having your own personal hug without having to have someone else there
The blanket helps you relax
Great when you need to relax and you have visitors, they don't need to know it's a weighted blanket
It's great for calming you down if your anxiety is high
The price, often weighted blankets come with a hefty price tag
They are heavy to carry from one room to the next
Once you get one everyone tries to steal it
Can be difficult to clean as not all suitable for the washing machine
I found the double size too small for two people but with weughted blankets you aren't supposed to share
I found that it made me hot in the summer, so I'm going to invest in the Eucalyptus Silk Weighted Blanket for next summer.
This is a more complicated answer than just a straight yes or no because there are some people who shouldn't use a weighted blanket unless they have the go ahead from their doctor.
If you are in a position where you are able to use a weighted blanket with no problems then using one every night isn't going to cause you any problems.
If you are a side sleeper I think I read somewhere that you need a lighter weighted blanket, so please check that before buying.
It's important to remember that there are some instances where you shouldn't use a weighted blanket as it can have a negative impact on their health.
For example, if you are diabetic then you need to check to see if it's OK to use one. The reason is because of the added weight that's distributed over your body, if you already have any sort of circulative issue this extra weight could cause problems.
There are a few different medical conditions, so it's important to check with your doctor to make sure that you are not using something that can potentially do more harm to your health.
I find that it's still too warm for me to use the weighted blanket all night and I'm not sure if I would use it for a full night either.
What I do is to have it on the bed for about 20 minutes while I'm reading my book before bed, it has a calming effect and helps to relax me before I go to sleep.
I then take it off the bed for the rest of the night. The weighted blanket I have is the double Aeyla Comfort Weighted Blanket and to be fair if I was going to have this on for the full night I think it's too small for two people to sleep under.
It's not recommended for two people to share a weighted blanket, you are supposed to have one each.
I think I would size up, so if you have a double bed I would go for the king size one to ensure that it's big enough to comfortably cover all of the bed and the people in it.
The Importance Of A Routine
If you are thinking about your night time routine, keeping it the same and at the same time every night is important for you.
Using your weighted blanket as part of that routine is going to have a positive impact on the quality of your routine.
If you want to read more about routines then check out: Want The Best Night Time Routine?
The Benefits Of The Weighted Blanket
I really do think that the weighted blanket does help me relax and helps to reduce my anxiety a lot. I think the benefits of the weighted blanket outweigh any of the cons because our mental health is important and anything we can do that can boost it is totally worth it in my opinion.
If you want to read more about the benefits of weight blankets check out this article on 'What is a weighted blanket'.
Different Types Of Weighted Blankets
Don't think there is just one type of weighted blankets, there are different weighted options for adults. It's important to find the right weight for you, check out this information on what weight to go for.
The weight of the blanket depends on your own weight, it's suggested that you pick a weight that's around 10% of your own body weight.
You can also get children's size weighted blankets and I think this is such a good idea as it teaches children to think about how they are feeling and if they are anxious they have a natural option to help them get back in control.
There are some restrictions too though so make sure to do your research before buying.
Let's Recap
I love the Aeyla Weighted Blanket and I feel that it is something I would suggest if you have anxiety and depression.
It's made an impact in my life and I would highly recommend this to other people.