Halloween is a time to have fun, get creative and a great excuse to go a little crazy with your decoration. Choosing the right Halloween accessories that will inspire you is key to getting your home ready!
Don't be afraid to be different, use this time to experiment and find the things that you love and what you can use for more than one season!
Getting the most for your money is important too!
However, buying cheap isn't always the answer, a few key pieces each year that you know will last is a great way to have some good quality items that will last for a few years making them better value all round!
Halloween Accessories That You Will Love
Are you looking for the subtle items that will add a touch of the season without going overboard?
Affiliate links are included for your convenience. (Which means if you make a purchase after clicking a link I will earn a small commission which helps keep my blog up and running but won't cost you a penny more!) Click here to read my full disclosure and privacy policy.
I love the concept of the 3 monkeys, with hear no evil, see no evil and speak no evil. This version is using skulls! I think this is a great way to add a touch of the season!
A simple pumpkin already to welcome your Halloween guests
Scary Halloween Decorations
There are different variations when it comes to taste and things we like and love! For some the spookier the better!
To give you some ideas for something spooky why not consider one of these two options!
If you are looking for a skeleton to hang with, then this is just one example of the options available!
A witch with glowing eyes, this sounds an awesome idea of something scary!
Halloween Decorations For Your Home
What is important when decorating your home for Halloween, is that whilst it is fun to go over the top, it is easier to do this in stages!
You want it to work together and sometimes having the time for one decorating session is too much. Try breaking down the decorations into smaller tasks and get other family members to help too!
Slowly, bring out the Halloween decorations adding one or two a week, that way it just brings out the season slowly and you don't get overwhelmed and hate your home.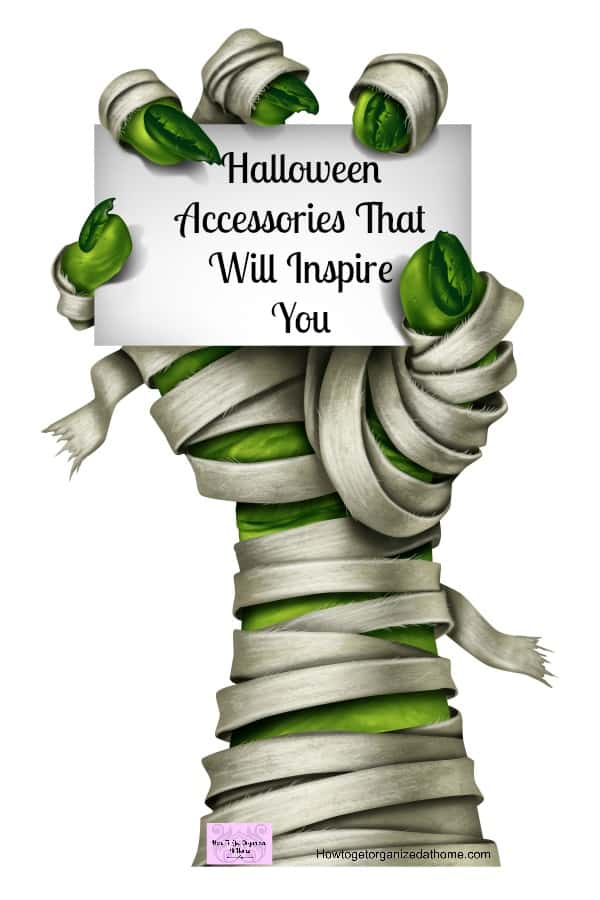 Thinking Ahead To Costumes
If you are going 'trick or treating' you are going to need to have a costume, there are lots of choices to choose from homemade, shop bought, even rented is an option to consider.
The most important thing is to have fun! Let children have a say in what they want to wear, it is easier for them to have fun if they like what they are wearing, too!
If you intend to wear costumes this Halloween, get ideas early and start to prepare the things you will need in advance.
Planning Your Halloween Ideas
Spending time thinking about what you need to do in advance is a great idea. It allows you to plan and make a list of the things that you need to do.
Remember to note down any ideas that you will need to shop for, and if you can, do this early. Some items will need purchasing closer to the actual day, especially if you are planning to buy sweets.
If having them in the house too early means other people eat the items, wait to buy them closer to the time. You don't want to have to spend double the money because you bought things too early and were tempted by the goodies!
Subtle Or Over The Top Halloween Accessories
The choice is yours here, both will work fine. It depends on what you want your home to look like. The more you have out the harder it is to clean with the new décor but there is also more to put away and store. If you went for cheap Halloween decorations then storage isn't a problem, they just go in the bin!
However, this is a wasteful option, it is sometimes better to buy quality items that will last a few seasons!
Storage is an important factor in deciding what to have and what to leave behind in the store!
You have to have a safe, dry place to store all your Halloween items, ready for next year. It is important to think of this before running to the store to buy the latest item each season!
Therefore, if you are looking for ideas and inspiration for your home to get it ready for Halloween, look at things from a different perspective and always think outside the box!


Looking for more Halloween ideas?