Shopping For A New Years Party
If you are planning a New Years party then you will need to make sure that you have everything ready in time. Organizing the people who you want to attend is probably the easiest aspect; the more difficult is getting the venue sorted and the food and drink all ready for your party to begin. The better you plan the easier the organization becomes; you know what you need to do and how to get to the result making your party the best yet.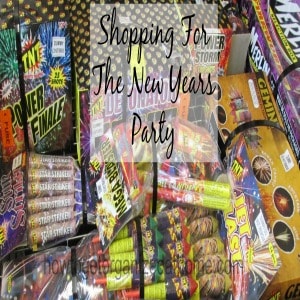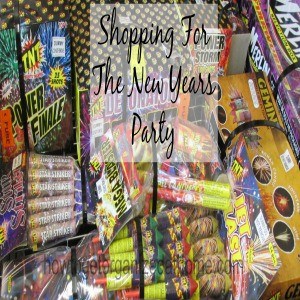 Getting The Details Of Your New Years Party Right
Sorting your venue is important, if you are hiring a venue or having the party at home, you need to make these decisions as soon as possible because most venues get booked. But if you are having it at home be sure to think about the number of people you invite and where they are all going to park if they intend to drive to the party. Respect your neighbours if you are having a party and there is more cars in the area than normal.
The food that you serve will depend on the party, you might choose nibbles or a full meal, the choice is yours. There is nothing wrong with asking your guests to bring some food or drink; it will help your budget too.
Finding the drink you need will depend on your budget as to how much you can get. Don't forget the bubbly to welcome in the New Year and don't forget those people who are driving; ensure there are plenty of drinks suitable for the drivers; you don't want to feel responsible for an accident if you didn't provide enough soft options for those drivers who attend your party.
Party Traditions
Will you encourage any traditions or party games to get the mood of the party to a great level? When we were growing up there was a tradition that my grandma had, she would send someone out the front door just before midnight and they would have to come in the back door just after, with a piece of coal, called first footing. It was the first guest into the home and it was to bring good luck. Whoever gets picked enjoyed the tasks immensely, though I am not sure if it was the alcohol she had given them.
It is fun if you want a tradition to continue, as the host of the party it is your traditions that matter the most.
If you are planning fireworks, ensure you have this sorted and the person lighting them has had no alcohol before the firework display and they carefully follow the firework code, to make sure that everyone at the party is safe too. Some areas don't allow fireworks, so before buying any, check the rules and regulations first.
Sleeping Arrangements At Your New Years Party
While it is important that you have a great time, knowing who is staying and who is going home is one great piece of advice, it means you know who to ask to leave and who to tuck up in bed if they have had too much to drink.
Therefore, if you are planning a New Years Party there is more to do than just shopping for a few extra drinks. Planning is the key to any successful event, there are things that won't go according to the plan, however you will have more control over the events of your party and your levels of stress if you plan in advance the food, shopping and any other arrangements you need to make.