Does paper clutter get you down? Do you have piles of paperwork scattered around your home? There is so much paper that comes into our homes that sometimes it can feel like it is taking over!
There are so many sources that it becomes a battle to keep it under control and not spreading into every corner and filling up our homes!
It can turn your home into a complete mess and disaster zone, it can feel like chaos is taking over if you don't take action and keep it under tight control!
You don't need your home to feel chaotic, life is bad enough at times, don't let your house out of control!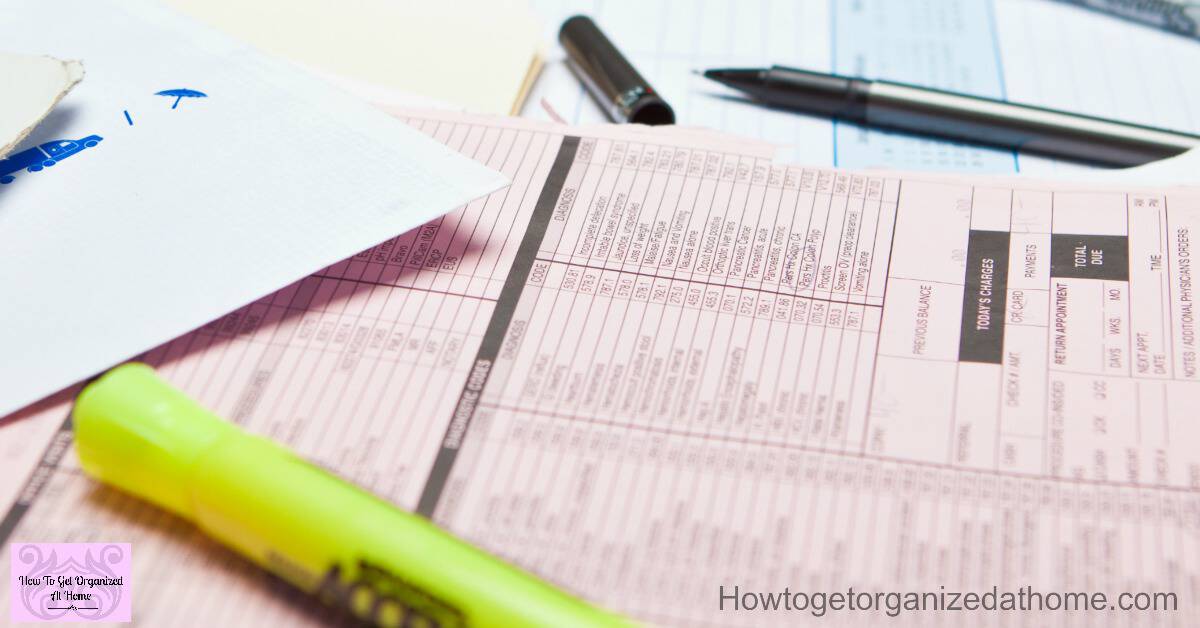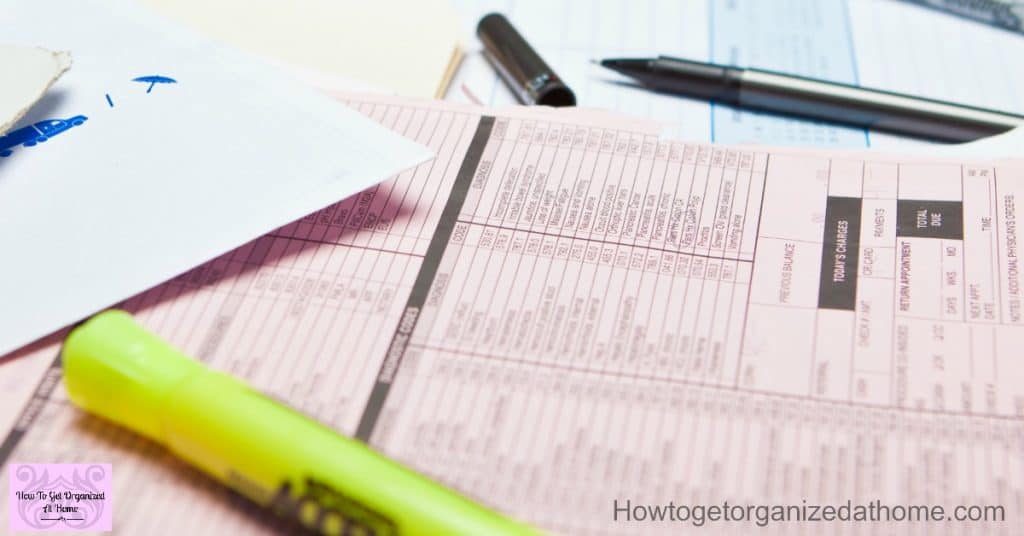 Ways To Organize Paper
There are so many different uses for paper and we need it in our homes in a number of different ways. This means you need different storage solutions for different types of paper that comes into your home!
You need to think about the ways to organize the paper in your home, one that fits your needs!
The storage options are:
Affiliate links are included for your convenience. (Which means if you make a purchase after clicking a link I will earn a small commission which won't cost you a penny more!) Click here to read my full disclosure and privacy policy.
Folders

Binders

Boxes

Recycle bin
It depends on the systems that you have set up, or need to set up, in order to get the different areas organized!
School papers are different from receipts and tax documentation and they all need sorting differently. The art projects that are brought home aren't treated the same as important legal documentation and because of that, you need more than one system!
Tops Tips For Organizing Paper Clutter
By separating the different types of paper clutter that ends up in your home and having systems in place for all of them makes it easier to identify where things belong and what needs to happen to the item in question!
A top tip for organizing paper clutter is to work out the different categories of paper that you have coming into your home!
If you are looking for tips on how to organize the paper clutter, the best way is to work out the different types of paper that you have!
By having categories for your paper, it makes it easier to know what you need to do with each item!
We have cut ours back since we don't have kids in school, this saves up so much paper!
Recycling

Shredding

To take action

File

To read

Business
Any appointments, they go into my diary as I have the main household diary, everything goes through my diary, including my son's dentist appointments and he left home about 5 years ago!
This prevents lots of pieces of paper with appointments floating around!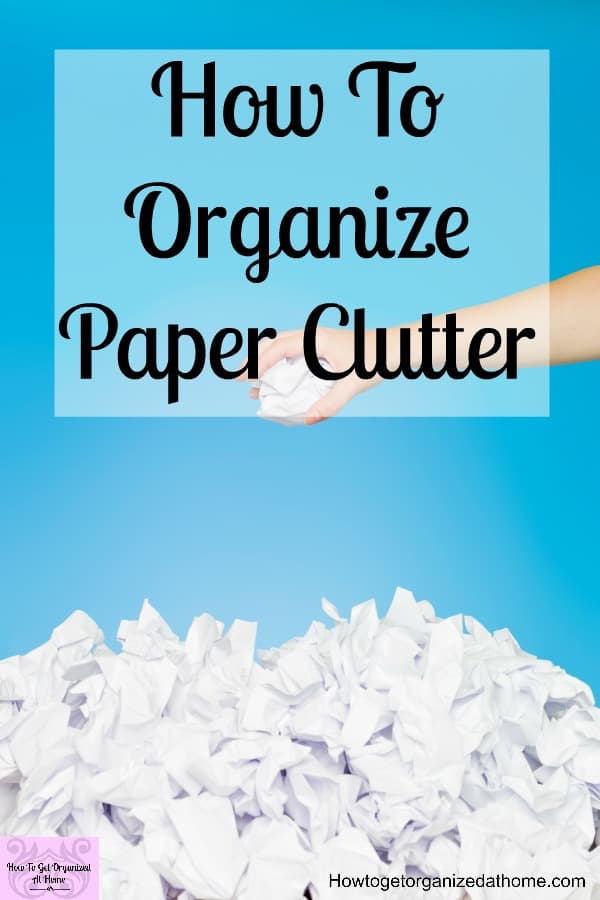 Paper Organization Systems
The paper organization systems that you use must be simple, if something is too complicated then it's not going to work long-term!
The most paperwork that we have is mine, I'm a pen and paper person so I like to write things down rather than having everything stored electronically!
I feel that I can remember things better, one of the reasons why I use a paper planner rather than an app on my phone!
This paper is organized though, it's my business so I keep on top of the organization! Everything is filed away at the end of the day or when I have finished with something!
The household has its own filing cabinet, I would show you a picture, but I want to re-do the system, so you will have to wait for me to create this to show you!
The post, I open and read first, then I leave it on my husband's desk, so he can read it too!
Then it is sorted into filing, recycle, shredding and anything that needs action!
It's that simple and it never gets out of control!
Get Rid Of Your Paper
The most important thing is not to let the recycling and shredding just to sit there for weeks or longer waiting for someone to take action! Get rid of your paper now!
If it's kids pictures to send to family members have envelops written out and the artwork goes straight in.
If the paper if for the recycle bin, then don't let it sit on the counter a moment longer than it needs too! Drop it in the recycling bin!
If you need to take action, put it where it belongs until this action has been taken if it is an appointment put it in your diary.
If you need to pay a bill put it together with your budget so you can tackle it without having to hunt paperwork down!
Declutter Paper Piles
If you have piles of paperwork cluttering up your counters or in your home office, it's time to take action!
You won't get through all the paperwork in one sitting, often it is going to take time to read something and work out where it needs to go.
If you work at separating out your paperwork into categories, it's then easier to tackle that small pile of paper that you know where it belongs.
It's especially quick to get rid of the recycle pile!
Don't wait for something else to declutter start with those paper piles today!
Why Tackle The Paper Clutter?
The trouble with paper is the way it can hide in plain sight and before you realise there is a massive pile to deal with!
Not only does paper clutter look messy and untidy, it also can hide some important items too!
That is why it's important to go through your paper 1 sheet at a time and to make sure that you are putting it in the right category!
It's easy to throw away an important document when you are rushing, one reason why both myself and husband read the post!
I tend to scan it, looking for the juicy parts while he will sit there and reads every single word!
By taking your time and sorting out your categories, this will help you focus on where the paper clutter needs to go and what needs to happen with every piece of paper that enters your home!
Paper is something that we tend to have a lot coming into our homes, don't let it become a problem! Keep tackling it every single day!