If you want a stress free Christmas it is important to organize your holiday planning now! There are things that you need to think about, and getting ahead is going to reduce the stress and the panic at the end, as the holiday season approaches!
Some of these steps are simple, they really don't take much detail. However, preparing early will help, it will give you time to think and to work out what you want to do and the items that you really need to think about!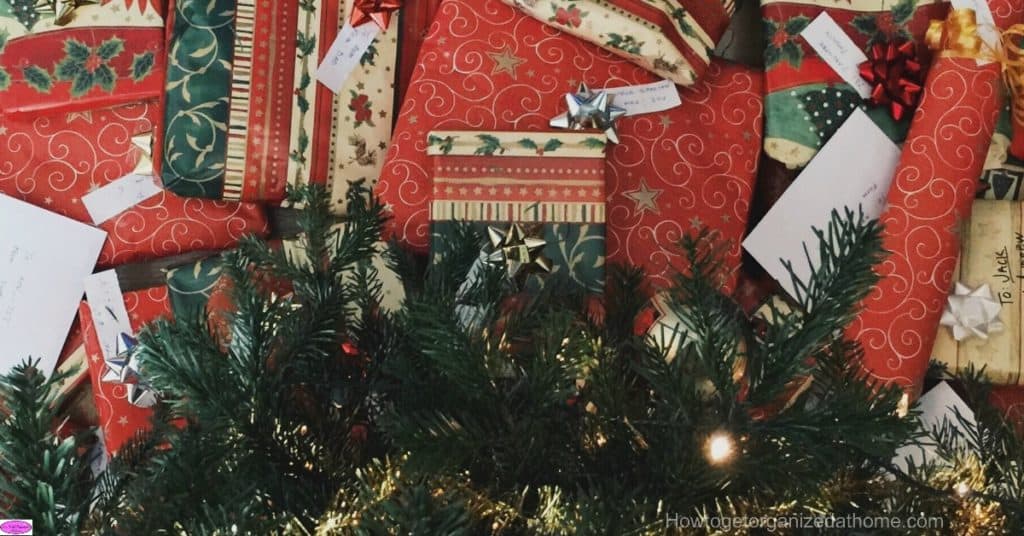 Affiliate links support How To Get Organized At Home
Steps To Organize Your Holiday Planning
Preparing and planning for a stress-free Christmas is the best action to take, if you can spend some time now getting ready it will save you rushing around, trying to get everything complete!
Make a list: One of the simplest things to do and yet, many people forget to write things down! Making a list is great for highlighting the jobs and tasks that you need to do. You can keep this one separate from your everyday to do list, it makes it easier to focus!
Think ahead: Again, simple advice, but some of the best advice around! The more you think ahead and plan ahead of time the easier it becomes and the less stress you put yourself under!
Write things down The act of writing things down helps you to remember them. This includes any invitations, parties and things you need to remember! It is a good idea to have a diary or notepad with you at all times, if not, have an app on your phone where you can make notes.
Read invites carefully: It is so easy to quickly scan an invite and miss important information that is vital to the event! It might sound mad but I always get my other half to re-read everything just in case I have missed something! I get paranoid that I have missed something, so I make sure by getting him to read it too!
Money: Plan what money you have available to spend on things, you might want to break it down further into smaller areas so you have exact amounts for the different areas, it makes it easier too! The more you plan your expenses the better control you have over your budget, ensuring that you staying within your limits and don't put anything on credit!
Gifts to buy: Knowing who you need to buy gifts for and how much money you have for each person is important. Don't forget to have spare money for those last-minute items that you suddenly remember or haven't planned for, though!
Planning shopping: It might sound like a great idea to just head out shopping, but without a plan it could be a disaster! This includes shopping for gifts as well as special clothes that you might need for parties or family visits! Knowing what you need before you go will make any shopping trip smoother and less stressful!
Food shopping: Planning the items that you need for the holiday season in advance is a great idea. It means that you won't spend money on items that you don't need or want. You'll be surprised at the amount of food that you might purchase thinking you need it when you could go without!
Traveling: Planning any travel is important, even if the traveling is other people coming to you. You will need to confirm dates, make arrangements for sleeping and don't forget to include any dietary requirements that different people need!
Weather: You can't control it, no one can! So sometimes it is important to change your plans. Never take risks, you must always have an alternative plan, this avoids having to make decisions when you're stressed.
If you think of the steps to organize your holiday planning as a way to prepare for the crazy times ahead and being prepared, it will make your life so much easier and less crazy.
It does help and it will help; don't underestimate a great plan to help you deal with a potentially crazy time of the year, when everything tends to happen at once. Without a plan, you can quickly be consumed in the number of tasks you need to complete and the difficulties of trying to juggle it all!
What are your best tips to organize your holiday planning? Comment below!
Therefore, getting ready, taking action now is a great way to ensure that you are ready to deal with anything this holiday season!
Looking for more articles on organizing? 25 Easy Tips To Help Keep Your Life More Organized is a great place to start!