You know those feelings when you are so tired yet knowing how to get more sleep seems impossible!
I know those feelings, I'm a mum. I've been through those sleepless nights when all I wanted to do was to curl up and get some sleep!
But, I've also suffered a lot from insomnia, brought on by my depression! I'm not sure which one is worse!
Wanting to sleep but can't because of children or laying there wide awake at 3 in the morning wishing the hours would disappear and it suddenly be morning!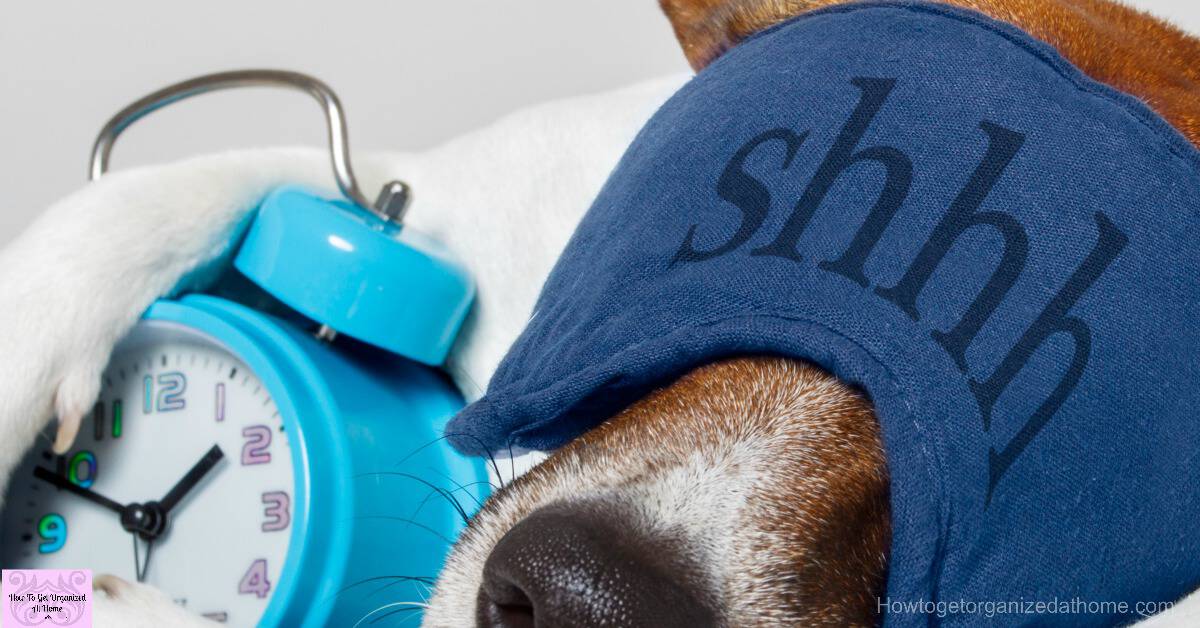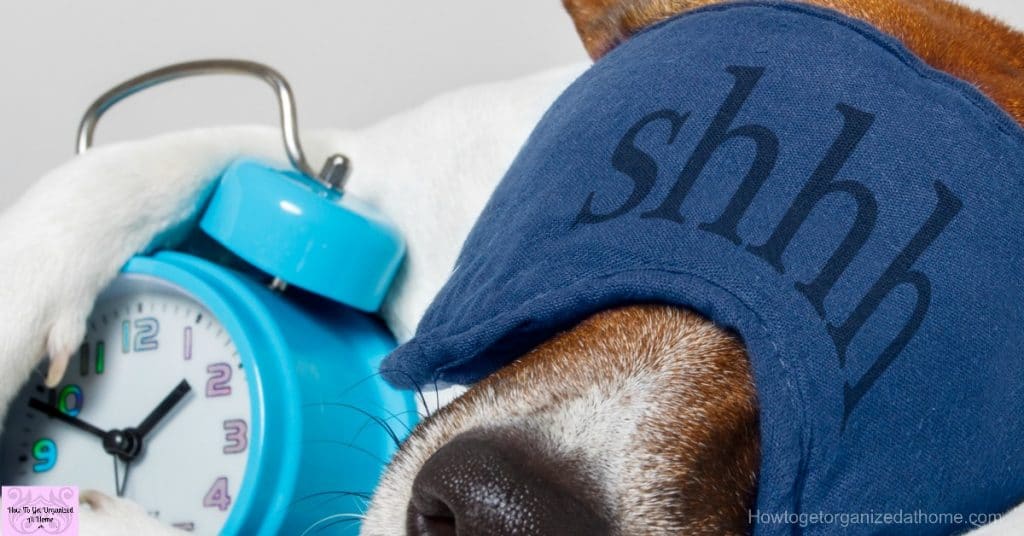 How Your Daily Life Is Affected By A Lack Of Sleep
When you haven't had any sleep or very little that it hardly counts, affects us during the day too!
You are not going to be at your best!
This will be evident during the day and you know that the only thing you need a want is a good night's sleep!
Your routines will suffer, you just won't have the energy or the desire to do the normal daily tasks. You might skip a few and this will only add to more problems later!
If you are tired, then your reaction time is reduced, so too is the ability to make the right choices!
If you are driving to work, or just dropping the kids off at school, being tired might mean falling asleep at the wheel or being impatient when dealing with other road users!
Surprising Effects Of The Lack Of Sleep
It is surprising just how important a good night's sleep is for our well-being and our health!
A lack of sleep makes you less intelligent
You can become forgetful
Can cause accidents
Ages your skin prematurely
Affects your hormones
It will have an effect on your mental health
Can make you angry
Causes sadness
All these symptoms happen because you need more sleep than what you are getting!
Is Your Depression Affecting Your Sleep
I found that when I was diagnosed with depression I couldn't believe that it was causing my insomnia!
I was tired all the time and I could fall asleep at the drop of a hat during the day!
But come that time in the evening when I needed to go to bed, I just couldn't sleep!
I would lay there reading a book, sometimes I would finish a book just sitting there hoping to get tired!
I tried laying quietly, hoping for sleep! But my mind would race and just not turn off!
It was like it had completely rewired to being nocturnal and this was having an effect on my life!
I even took sleeping tablets for a while to help regulate my sleeping pattern!
I found that the only thing that could get me to sleep was relaxation MP3's!
I still use these daily to help me relax and unwind from the day!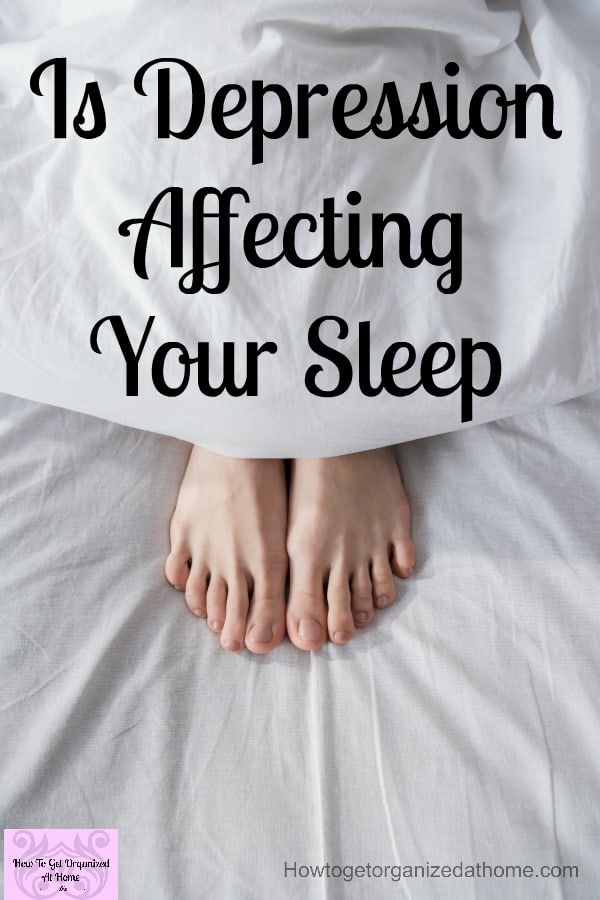 Depression And Sleep
I always think that it's odd that depression can affect a person differently and when it comes to sleep it can be both too much as well as not enough!
A sign of depression can simply be sleeping too much, not wanting to get out of bed and face the world!
But, it can also have the other effect and prevent you from sleeping! Making you stay awake into those early hours of the day when there is nothing to do!
Being quiet is important for the rest of the household to get sleep but what do you do when sleep isn't coming no matter how hard you try!
Simple Ways Your Body Is Telling You To Get More Sleep
I always found this funny, I could tell that I needed more sleep yet it was my body and mind that was preventing me from acting on something I so desperately needed!
If you struggle to get out of bed in the morning, you've just decided you are not a morning person. It probably just means you need more sleep!
My other half falls asleep before me at night and is able to get up and get going quite easily in the morning! Me on the other hand, if you want a conversation you need to give me at least an hour!
Your body is great at telling you, it's just listening to your body and following through!
Dark circles under the eyes
A lack of energy
Needing a caffeine drink to perk you up during the day as you feel tired
A lack of motivation
These can all hint at needing more sleep!
How To Get More Sleep
You need to practice a bedtime routine! I know it sounds like turning into an infant and following a routine!
But the simple truth is that a routine works wonders. If you are in need of more sleep following a simple bedtime routine might make all the difference!
Affiliate links are included for your convenience. (Which means if you make a purchase after clicking a link I will earn a small commission which won't cost you a penny more!) Click here to read my full disclosure and privacy policy.
You can also try:
Avoiding eating and drinking before bedtime
Don't drink alcohol, it's more likely to keep you awake
Avoid too bright lights in your bedroom, you are not trying to stimulate your mind!
Try using a sleep mask to shut off the light
Don't sit and play on electronics before bed and especially not in bed
Make sure you are doing some sort of exercise each day as this helps to feel tired/li>
Wear ear plugs to prevent noises from waking you up!
Get up at the same time every day!
Go to bed at the same time each day
Meditation is an option to consider

There isn't one cure to help you sleep, you might try a few different methods until you find one that is right for you! But, remember you deserve to get a good night's sleep every night!
What To Do When You Can't Sleep
I found that during the time when I wanted to sleep but couldn't due to children keeping you up, it's essential to get them into a routine!
Make them feel comfortable and knowing that you are near helps them create a great sleep routine!
When it's just your mind racing and not being quiet, I give myself a time limit if I'm not asleep in an hour I'm getting up.
Sometimes I have found myself asleep in the chair with my book in my hand in the morning when the kids were getting up!
I really didn't mind it meant that at some point I had fallen asleep!
I tried not to fall asleep during the day, if I was totally exhausted then a nap did me good! It made me feel normal!
There are things that you can do to get the sleep that you need. Writing down when you sleep helps to create a picture of your sleep patterns and is helpful when you talk to your doctor about it!
Sleep is an important part of life, you need it, your body needs it! If you are struggling to get enough sleep it is time to talk to your doctor and to see what they think your options are!