Every year you need to create your school supplies budget! However, if you have not managed to save any money for the new school year then it is important that you manage without going into debt for this expense.
If you have saved money even for just a couple of months you are in a better position financially, but you still need to make the right choices with the money you have available and not spend on items that are not necessary, ending up without having enough money for the most important items you will need.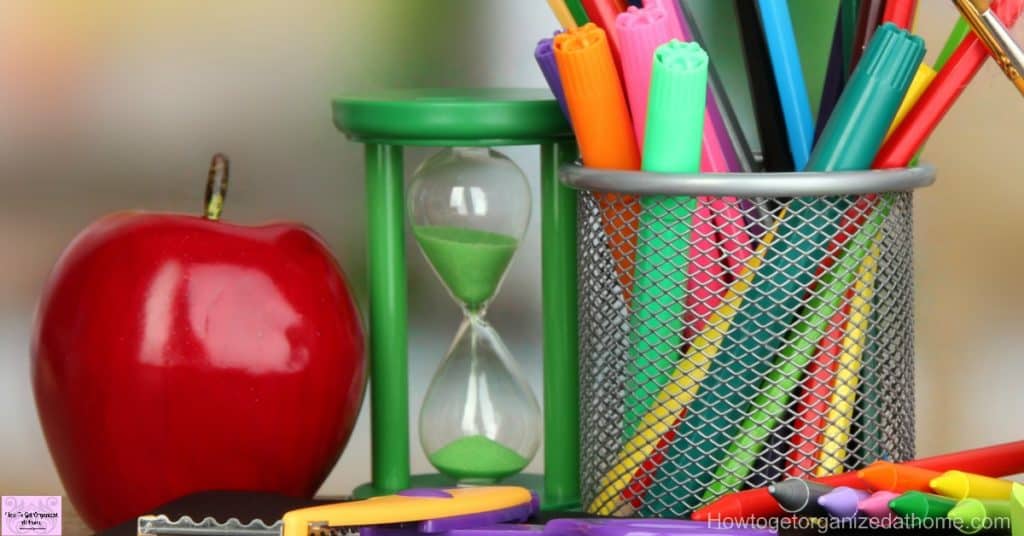 Prepare Your Lists For School Supplies
There are different ways to create lists, you can just use what the school provides or you can create your own. I always created my own and one list for each child, if there were items the same I would mark these to identify possible saving opportunities.
It is important to work individually with each child to ensure that you have taken into account what they already have and the items they need and what items they would like. It is important to discuss money with your children, teach them that there isn't a limitless supply of money and there is a budget that they need to stick with.
Creating Your Budget
The amount of budget available will depend if you have saved any up until this point or that you are hoping that a miracle will happen and money will fall from the sky. The second is unlikely and to avoid putting school supplies on credit, try to see if there is any spare cash in your budget that you can use, you might need to reduce your grocery bill for a couple of weeks to pull this together!
It is always better to save and if you start putting money aside, then if there is a request for money for a trip, you will have the money available and not worry that you will have to borrow the money or even put it on credit.
There are no set rules as to the best way to create a budget; it will depend on what works for you. If you prefer a paper and pen budget then you will have sums to work out, whereas the advantage of a spreadsheet or an accounting program the maths is in the programming.
What is important is finding the money to pay for the school supplies. If you have saved money it will be ready, if you haven't put any aside you will need to find this in your finances, which will mean that some areas where you are able to reduce can help to pay for the expenses, including groceries, eating out and entertainment.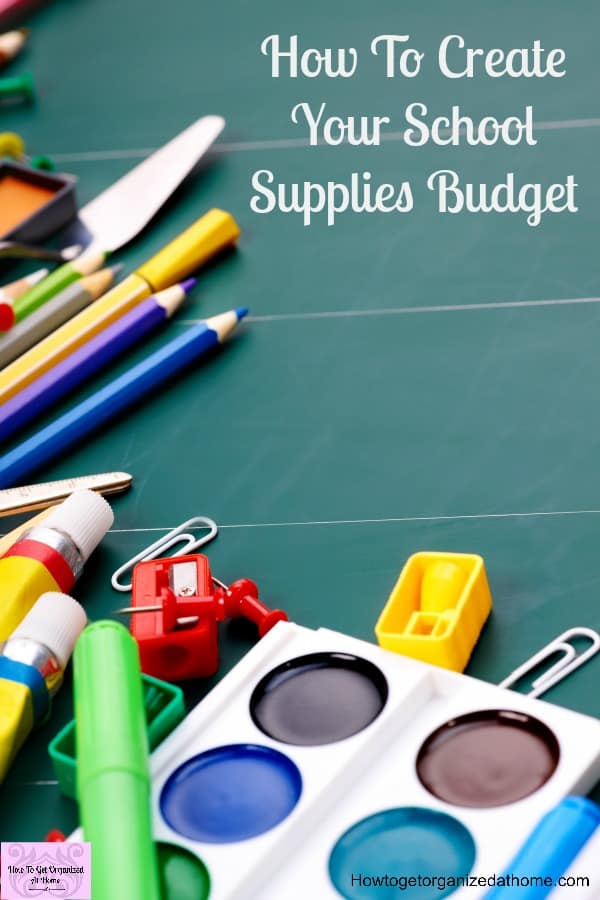 Break Down Your Budget
If you have multiple children or even just one, it is important to share that total with your child and see where you are with that budget and the school supplies that they need. You might have enough for the items they need but not for something, they want and it is about working out your budget and looking for options that satisfy their needs, along with the requirements of the school.
It is, however, important to listen to them, if they don't like something chances are they will refuse to wear the item or use it and for this reason, it is better to find something you both like to avoid wasting money on items that will never see the light of day!
With the internet, it makes school shopping easier because either you can do all your shopping on-line or, you can check for the best prices before venturing out to the shops.
If you physically go to the shops it is important to factor in the cost of travel, food and parking into your budget as this can reduce the amount available to spend on your school supplies.
What You Need To Do!
Affiliate links are included for your convenience. (Which means if you make a purchase after clicking a link I will earn a small commission which helps keep my blog up and running but won't cost you a penny more!) Click here to read my full disclosure and privacy policy.
Create a list of wants and needs for each child for their school supplies
Check how much money you have, do you need to find extra money rather than putting any purchases on credit
Work out a budget for each child
Go through your budget with your child
Talk about compromising with your child to make sure you both agree
Start saving for next year's school supplies
What are your best tips for creating a back to school supplies budget?
Therefore, I hope that I have given you some ideas on creating a budget for school supplies and inspired you to start putting small amounts away each month for the next time your child needs supplies for school.