Simple And Easy To Make Homemade Dishwasher Detergent
I've always wanted to try a homemade dishwasher detergent as I was unsure about the chemicals that are in the store bought options.
However, I never knew where to start with this process, I was unsure as to the possibilities and if it would be a waste of time.
After all, I work full time, I don't have time for lots of long-winded recipes it needed to be simple and easy for me to actually want to continue making the product!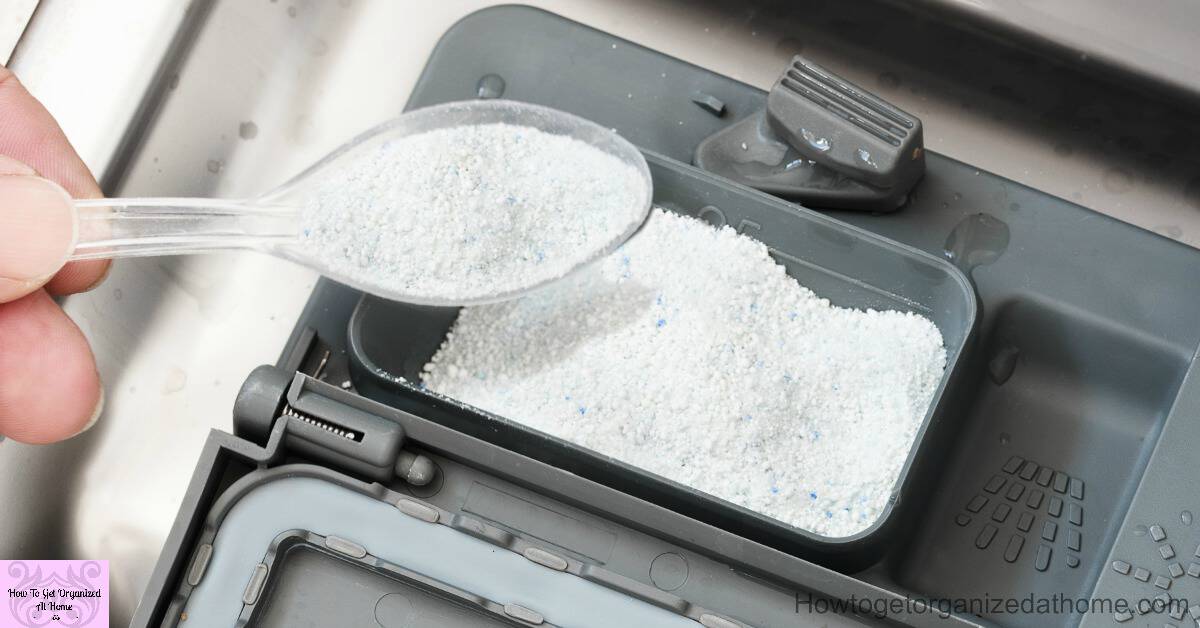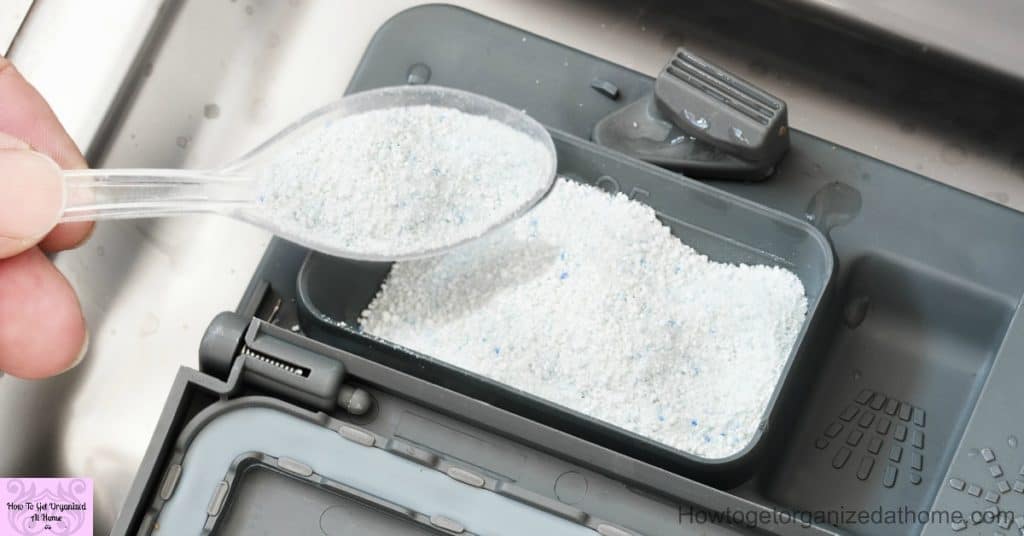 Homemade Dishwasher Detergent
I spent time looking at all the possible options that I could try in this article How To Make Your Own Dishwashing Tablets.
It made me want to make it even more!
I had 3 options I wanted to try, I've only got as far as the powdered option and I've fallen in love with the results and this is the one I'm sticking to at the moment!
This is the one for powdered dishwasher detergent that jumped out at me and one that I needed to try!
Detergent For Washing Dishes
All I wanted was something that would wash the dishes and make them clean!
I didn't want something that contains a lot or any chemicals and I need things simple, too many steps means it's complicated and not worth my time!
It needs to be powerful enough to cut through the grease on the dishes and they do need to look clean.
Anything less really isn't worth it! However, lately, I'd be running things through the dishwasher more than once as the first time it wasn't getting things clean!
I knew I needed to check out the homemade detergent to see if it could do a better job!
DIY Dishwasher Soap Without Borax
Whilst, doing my research I thought about the ingredients that you need, it came to my attention that many people used Borax in their recipes and this wasn't something I was comfortable with.
It was a product that I had heard information that made me question its use! I know I'm not eating the product directly, but the residue could be on the dishes and this wasn't an option for me.
I was trying to decrease the number of chemicals not to put new ones into the mix!
So, finding recipes without Borax was important to me!
My criteria is really simple, I just wanted a product that I could read all the ingredients and know what they do and not contain something that could affect my family's health!
A simple DIY recipe that is easily made and with the right ingredients was a must, it certainly wasn't to cost more in the long-run and it needed to work too!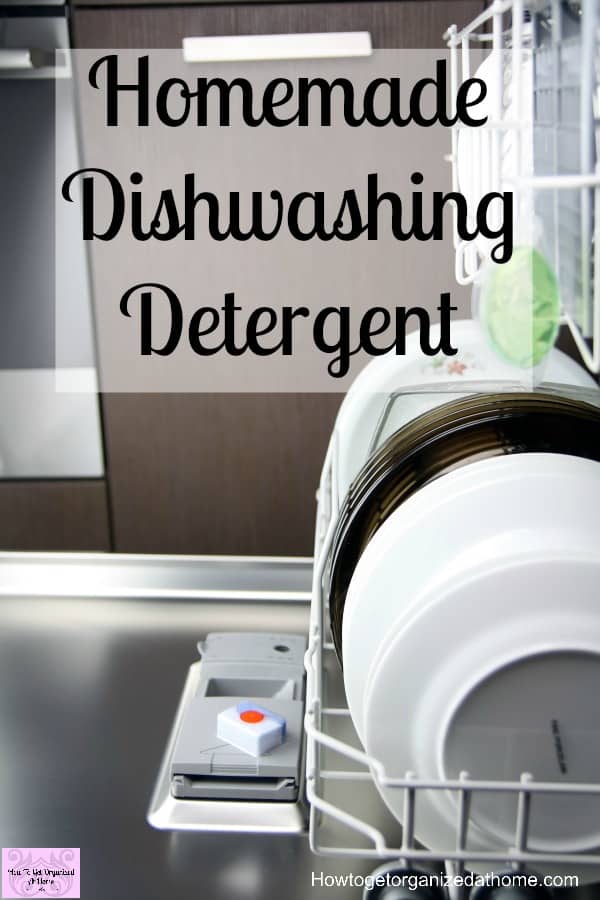 Dish Detergent Recipe
The recipe that I ended up going with was simple, just four ingredients that are simple to find and not going to cause my family any harm!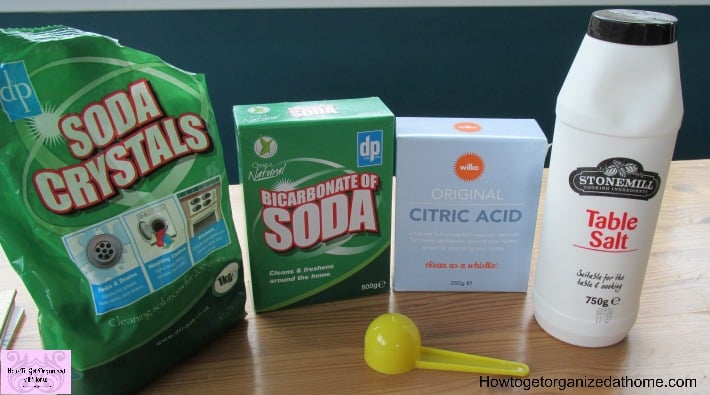 Affiliate links are included for your convenience. (Which means if you make a purchase after clicking a link I will earn a small commission which won't cost you a penny more!) Click here to read my full disclosure and privacy policy.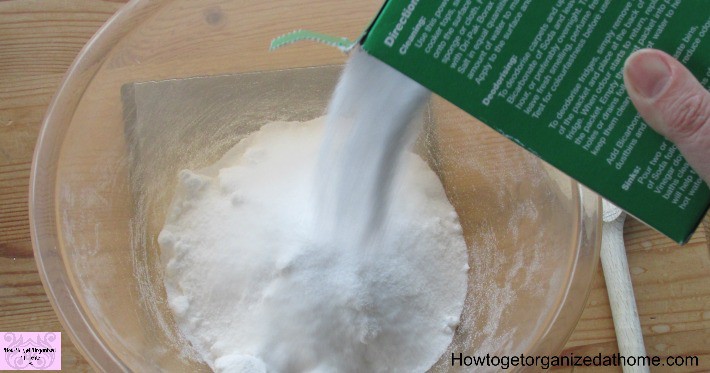 Simply add all the ingredients into a bowl and mix together.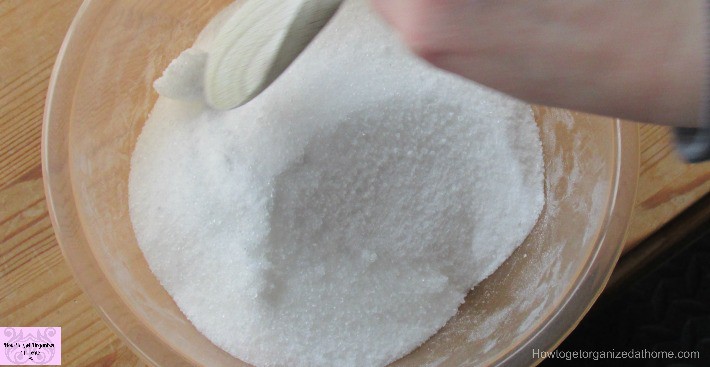 Put this mixture in an airtight container!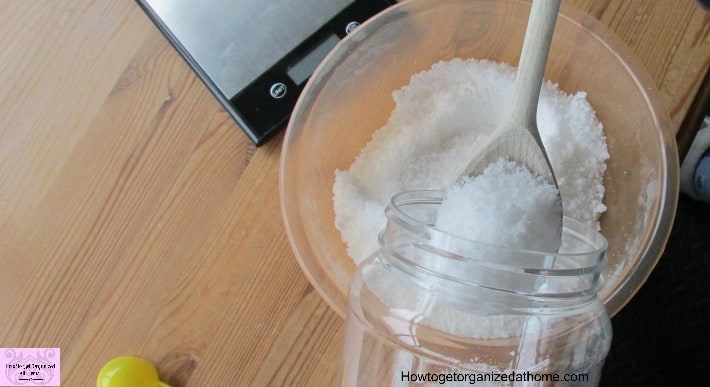 One tablespoon of mixture per load of dishes.
It really is that simple and easy to make and use, I can't believe it took me so long to make!
Best Dishwasher Detergent
I truly love this recipe that I haven't moved on to any of the other recipes that I wanted to try!
It makes my dishes clean, my silverware sparkly and my glasses aren't cloudy, all this points towards a detergent that works and works well!
Creating A Label
I wanted a label for the container that I chose so that everyone will be aware of what is stored!
For this I used my Cricut machine, I cut out a label and also cut out the letters I required.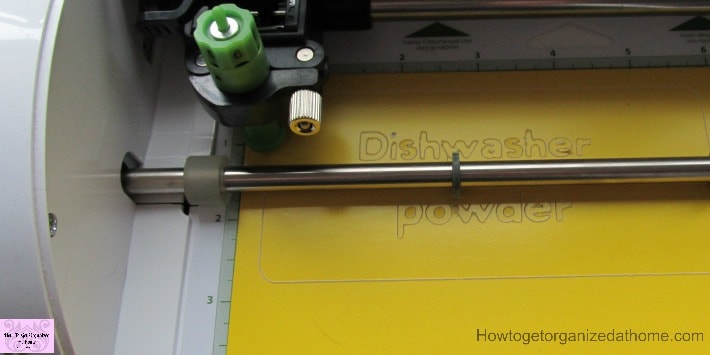 I chose a bright yellow card for the backing of the label and the words would be removed from this label to create a contrast making the letters and wording stand out!
I think you would call it a stencil type of label!
'Dishwasher Powder' was the wording I chose, and I included a scoop that was free in another product I use.
I attached this card label to the airtight container with mod podge and let it dry.
Unfortunately, the label slipped before it was completely dry and while this doesn't matter it is bugging me, so I might be creating a new label shortly for this project!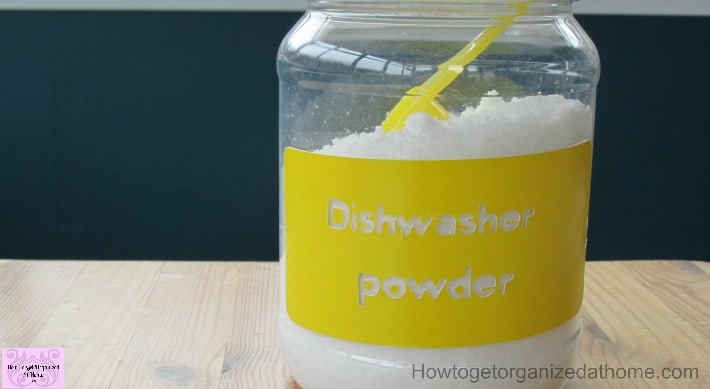 I was thinking of having two colours in a label, probably black and silver, to make it stand out more, but that will be for another day!
I have too many other projects I need to get done before I spend time redoing a label!
I suppose it depends how much the label bugs me as to how quickly I redo it!
Overall, this project was a success, the detergent works well, and I think it is coming out cheaper than buying the store brought tablets which weren't brilliant at getting the dishes clean!