Getting Your Car Ready For Winter
Your car is your life line for everything, so look after it and it will look after you. With winter here and getting colder, you should get your car ready for winter. Checking your car more frequently than normal is a must at this time of year. A lot of accidents could be avoided if you check your car over, and sort out any defects.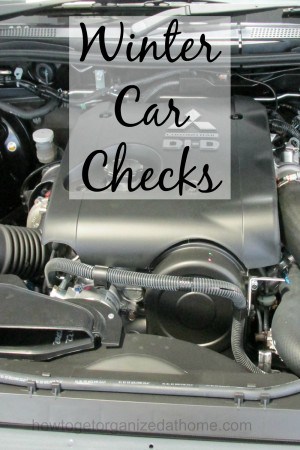 Tyres
Are your tyres legal? They should have a tread depth of at least 1.6mm across the width of the tyre. If you have a bald spot you need to get your tyre changed. If your opposite tyre is getting close to the limit, then it is a good idea to change that too. Your drive wheels need the most grip, so these should have the better tyres fitted.
Do your tyres have the correct pressure in them? Too much air is dangerous as well as too little air. Your tyre pressure is normally easy to find either in your cars owners manual, on the Internet, some garages have tyre pressures by their air lines or inside your fuel flap. Remember to check your tyre size to make sure it is correct for the pressure you are putting in.
Remember your spare tyre, if you have one? Always have your spare inflated to more pressure than your normal tyres. It's easy to take air out of a tyre, but not so easy to put air in.
Windscreen
You need to check your windscreen for any chips, before the weather gets to cold. If your windscreen has chips and you turn the heater on to your windscreen on a cold morning, you could find that the small chip has turned into a large crack. Getting a chip repaired is easy and is done through your insurance company for very little money or for free. If you have a crack then it normally means a whole new windscreen, but this is done through your insurance as well.
Windscreen Wash
Windscreen wash is important as it cleans your windscreen a lot easier than just having water in your washer bottle; also water will freeze in cold conditions. Cheap windscreen wash will get the job done, but in cold conditions there is a good chance that it will also freeze. Purchasing a good quality wash will clean you window all through winter down to a lot colder temperatures.
Boot
In cold conditions it is advisable to carry some extra items with you in your boot, these should include at least the following:
Spare Warm clothing
Blanket
Snow shovel
Small bag of grit or salt
Flask of hot tea or coffee
Flash light
Warning triangle
Mobile phone
Hopefully you will never use most of these items but you never know. Keep them together in a bag, if possible so you always know where they are.
Lights
Checking your lights is a regular task you do anyway, but in winter it is even more important. With dark mornings and dark evenings there is a good chance most of your driving will be in the dark. Checking your lights does not take long and is very easy to do. You just need to turn all your lights on and walk around your car, remember your indicates, brake lights, fog lights and reversing lights. If you reverse up to a wall or another car then you can check the reflection of your brake and reversing lights without leaving your car.
Level
It is always a good idea to check the levels in your engine.
Engine oil is very important, if too low your engine can seize up and be very costly; also having too much oil can cause damage to your engine as well. You just need to pull your dip stick out of the engine. a lot of the time this Is coloured yellow. Once you have the dipstick out, wipe down the end with an old rag and replace into the hole that it came from. Pull the dipstick out again and check that the oil is between the two notches on the end. If level is low, top up with required amount of oil for your car. Do not overfill.
Radiator coolant level can also be checked; this is normally in a container that you can see the coolant in. The container shows the level you have and the min and max.
Top up your windscreen wash regularly as previously mentioned.