Downsizing: Why Reduce Your Homes Content
Having a home that is full of bits and pieces, things you have collected over the years is one thing, but do you really need all of them? It is about thinking of the items you have in your home and the items that you could live without, perhaps sell the excess or donate to charity, you need to consider downsizing.
Content seems to build each year as to what you have in your home and what extra items you need to clean.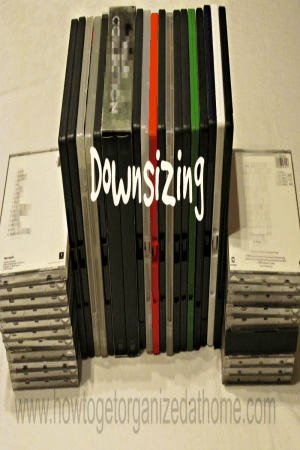 Items To Consider Removing
Gifts never used or even liked
Books that you just haven't got round to reading
Clothes that you have never worn or grown out of
Toys that are no-longer loved
Furniture you don't use
It is not about filling the local landfill site but selling, recycling or donating items that are worth letting someone else use, something they might love and get more enjoyment out of, than stuck in your home feeling unwanted.
Assess the items that you have; go through the rooms in your house and start to decide what you want to keep and what you no longer need. It is a freeing moment when you realise what you are doing and the space you will find.
There are many places that you can advertise the items for sale, whether you choose a local site that you can list the items or for the larger pieces you might want to advertise elsewhere.
It is a great way to make some money from the items that you no longer need and it means that you are letting someone else get the benefit from the item too.
Consider The Space
If you are looking to get rid of some clutter to make way for some items that don't yet have a home, this is great; it will make cleaning and tidying your home so much easier.
If you are selling items that you no longer want or need and if you have debts, try putting some of the money that you make from the sale towards a debt, this way you will reduce what you owe and the amount of interest that you will pay over the course of the debt.
If you split the amount made with a treat and paying down debt it will make you feel great because you get some money to spend and you put some towards a debt.
Downsizing Your Home
Getting rid of the clutter is a great way to consider downsizing your home too. If you have had children and they have left home, or you want to reduce the bills you are paying, then downsizing might be the option that is perfect for you. However, it is difficult to downsize, getting rid of items that you like but you know they need to go too. It will depend on the size of the property you will move to as to the amount of items you can take with you.
If they are pieces of furniture or items that have been in your family for a while, before getting rid of these things it is easier to ask if a family member wants them. There are times that an item of furniture might be required but not purchased if the funds are unavailable and giving or selling to a family member might be the perfect solution.
If you are considering putting your home on the market to sell, it is important that you talk to a property specialist who will be able to advise you on the price of your home and the current situation of the housing market.
Understanding the costs involved is key too; having the money to pay any expenses is an important consideration as to when it is a great idea for moving.
Therefore, downsizing your contents doesn't have to mean you are planning a move, you might just want to clear out some clutter. Giving you more space in your home and fewer items to clean. It can make finding a place in your home easier for those items that you might bring into the home later.
If you are looking for more articles on this topic head over to the landing page where you will find links to other posts on organizing.