As with any task that involves getting rid of things is tough, but you have to do it and you have to do it regularly otherwise it can start to feel overwhelming and more difficult than you could imagine.
This is why you need to consider the reason behind why purge your home and to make sure you understand the reason why you need fewer items and are fully on board with the process.
Finding the best ways to purge that work for you and your family when purging your home, it's about taking out those items that no longer serve us in a way that makes our life easier.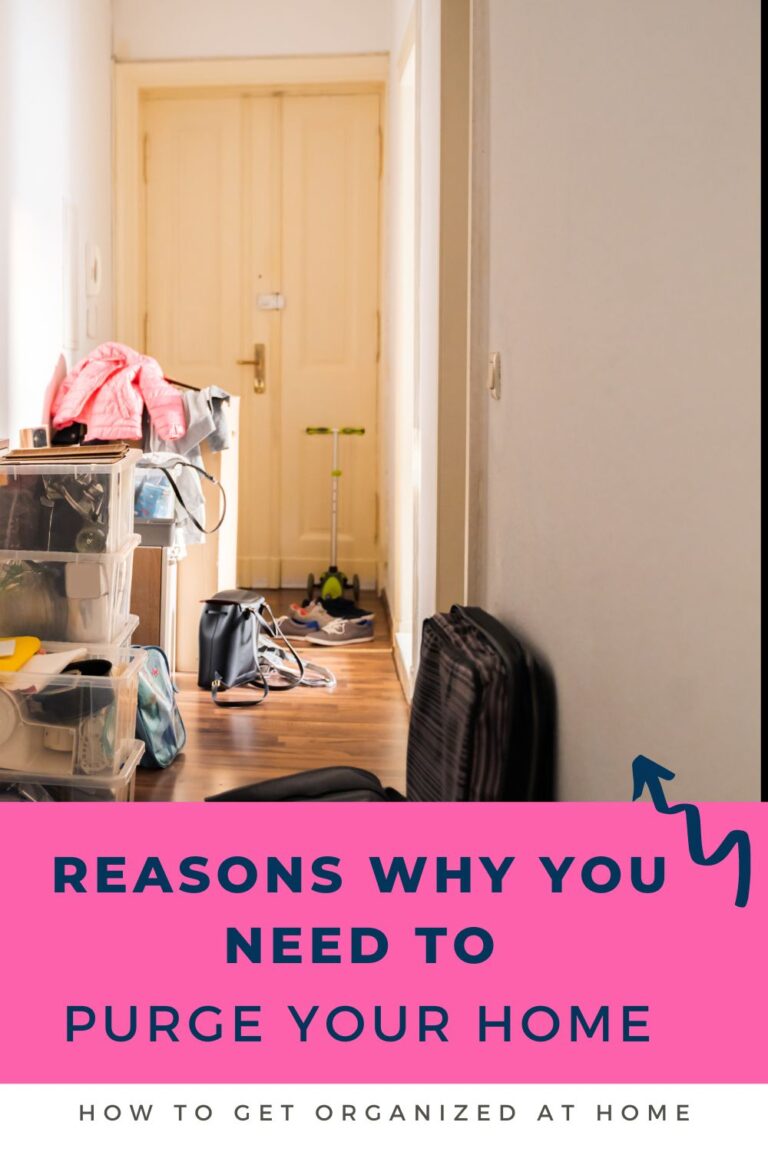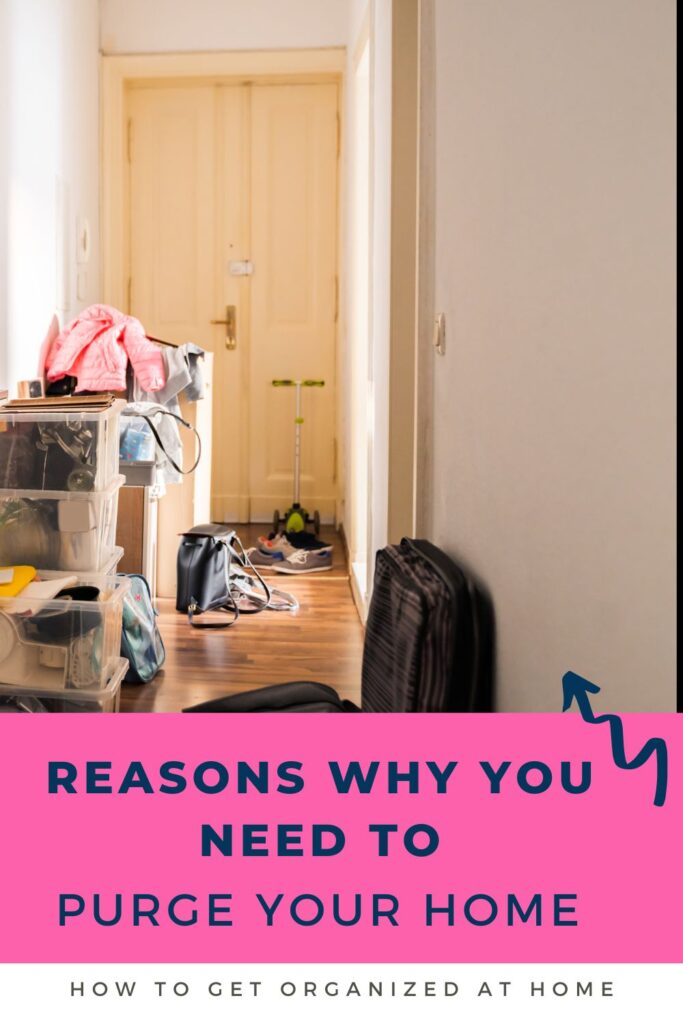 Let's look at some reasons why you might want to purge your home and how you can go about setting the process in place so that you are ready to go.
Declutter Your Space To Make Room For New Items
If you have so much stuff that there isn't any room for anything new, this is the right time to purge your home.
But wait a minute, don't go and fill up your home with more stuff, make sure you actually need the new items and you aren't just buying them because you got rid of a few items.
Moving forward you can create rules in your home to get the clutter out of your home before it starts to build up.
If you buy new shoes you have to let two pairs go
Before holidays and birthdays, you have to let go of a set number of items
No new storage unless there is a real reason for it
The rules have to make sense to you and your family, but you have to stick to them.
Create A More Organized And Efficient Living Space
When you first start to live on your own you can end up with a lot of stuff that doesn't match and is often gifted to you from friends and family.
But when you start to feel the space you are living in and how you want to live often we need to change the things we have to make the space work better for you and your family.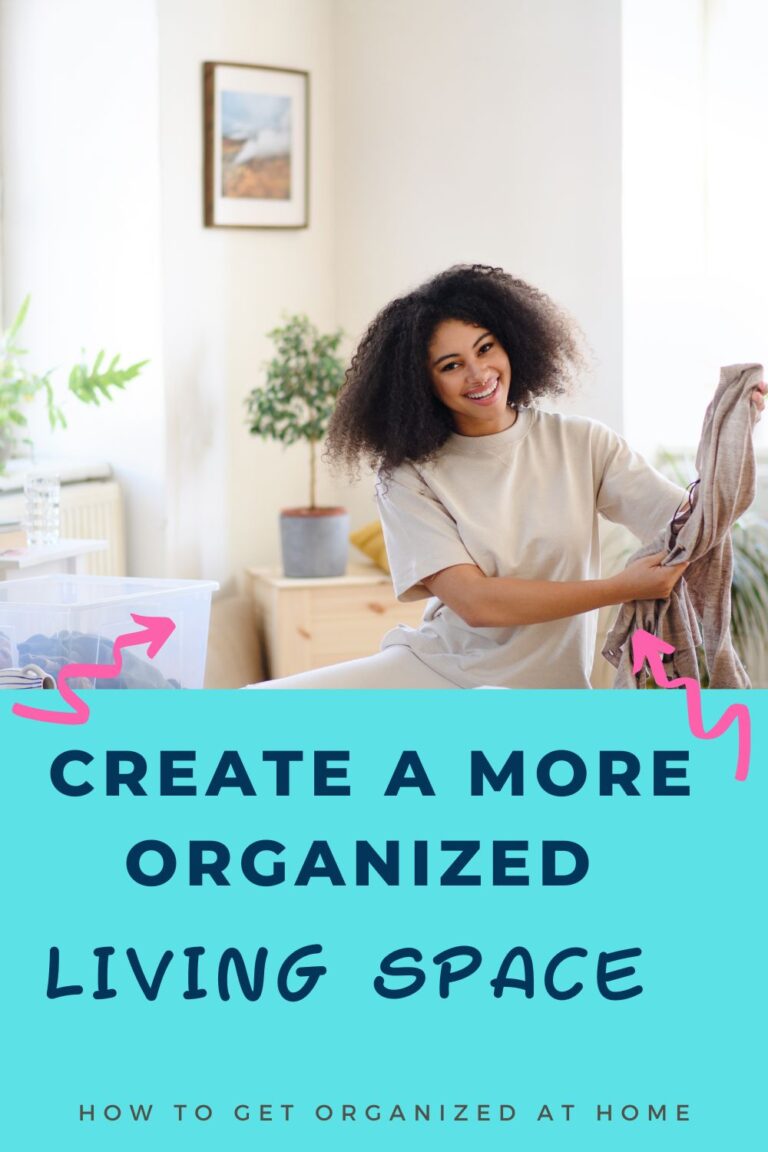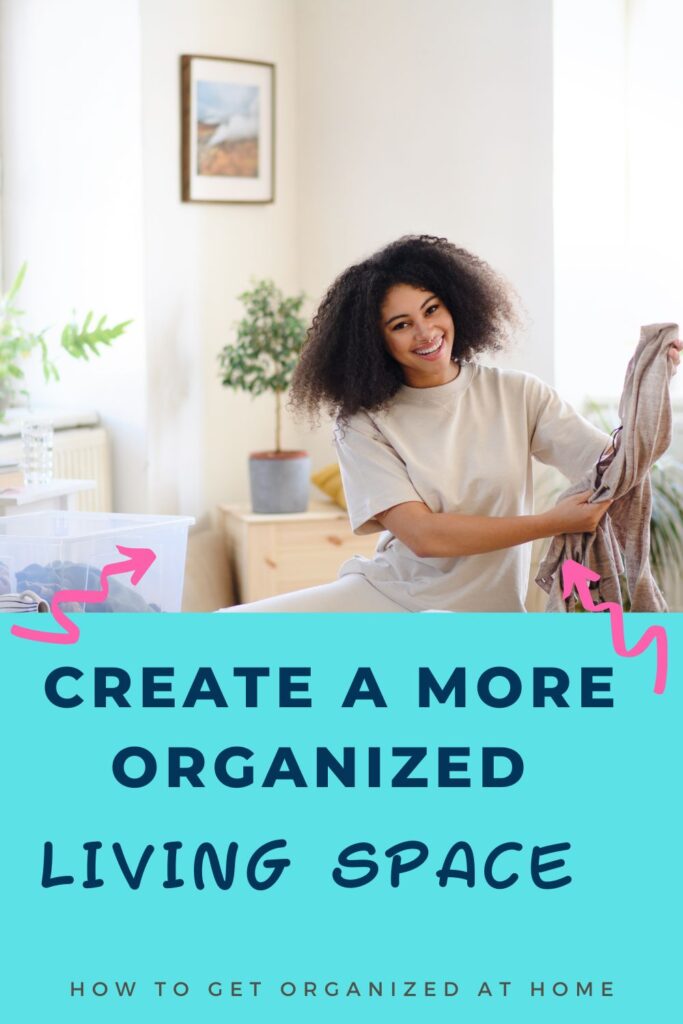 Purging things that you don't want or use is a great way to help you become more organized and it can make a space feel so much better when there isn't so much stuff to clean and look after.
Affiliate links are included for your convenience. (This means if you make a purchase after clicking a link I will earn a small commission which won't cost you a penny more!) Click here to read my full disclosure and privacy policy.
Resources You Might Need When Purging Your Home
There are so many things you have to think about, let me help you ensure that your purging is going to be successful with a list of resources you might need.
Get Rid Of Items That Take Up Too Much Space
When buying items a few years ago you would have the largest items that you could fit into a room.
Wall units that took up so much space were popular, but as time passes trends change and we have come to learn that space is as important as having storage in rooms too.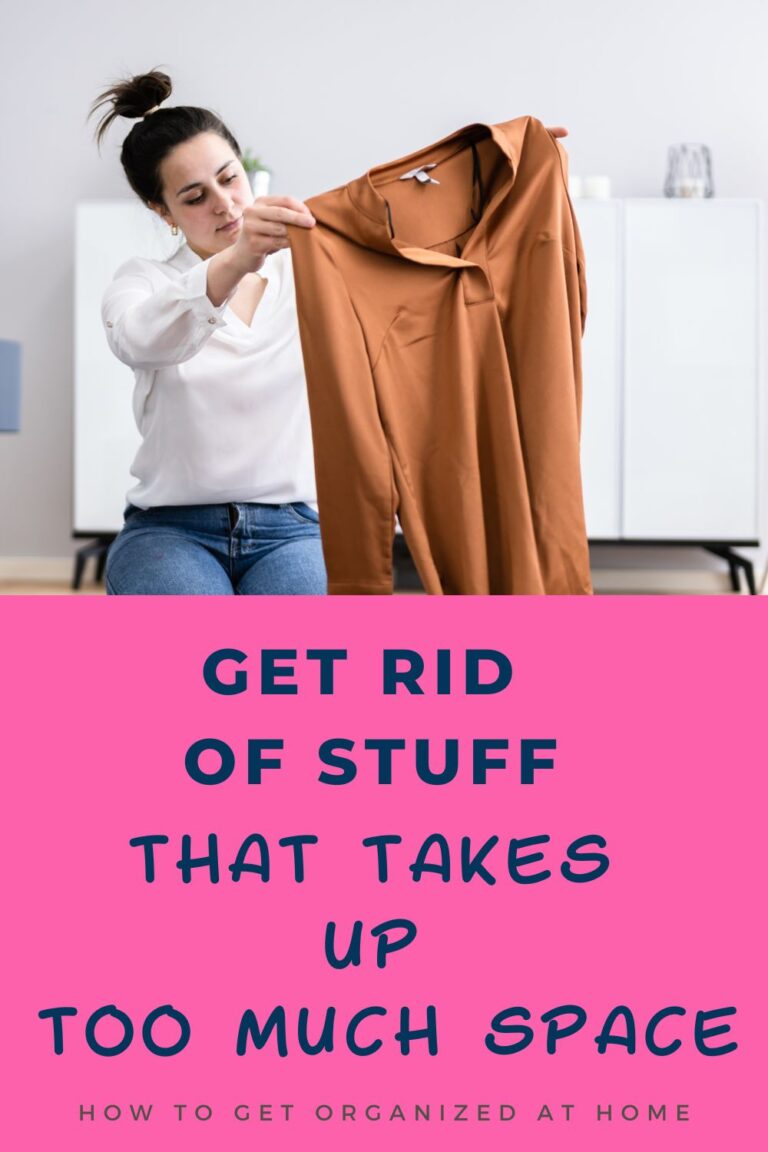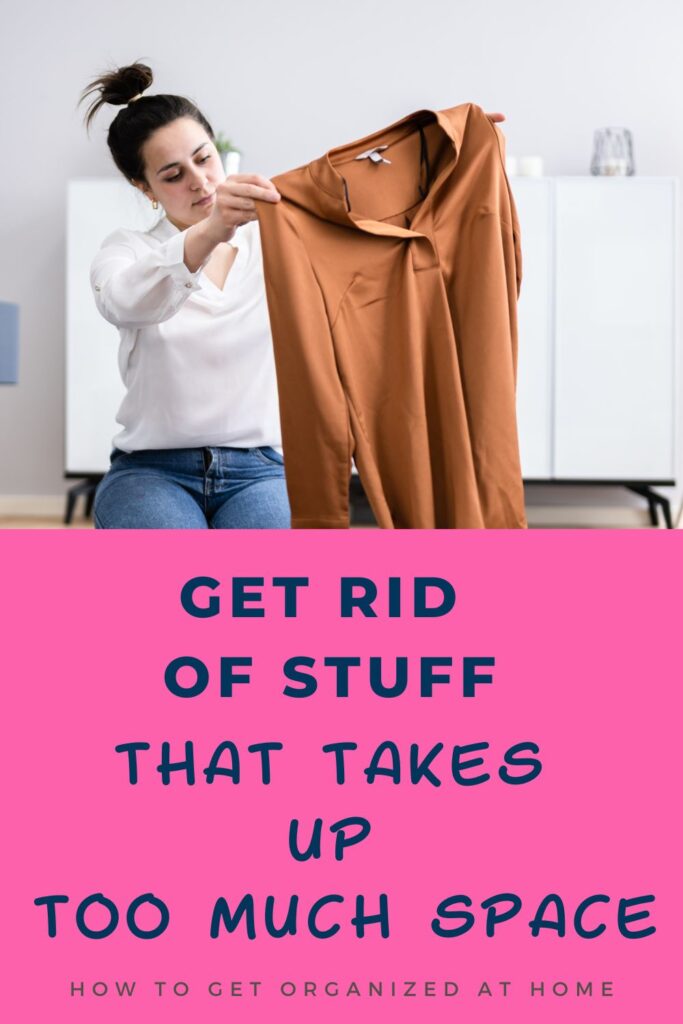 The idea of creating space in your home is something that seems like a new trend, but items are so easily come by that we are beginning to realize that we don't need every item in our home and it's good to have space so you can move around and breathe.
Getting rid of oversized items that do nothing for your home is probably one of the best moves you will make when it comes to your home.
Get Rid Of Items That Are Taking Up Valuable Time To Maintain
Keeping our homes looking and feeling nice is important. We want to feel comfortable and having time to relax is important too.
But what if you have so many things that you are forever cleaning to make sure that everything looks good?
I'm not saying you shouldn't clean, what I am saying is if you have less stuff there are going to be fewer items to clean.
Having fewer items means you will spend less time with the duster and more time with the things that you love and want to be part of your life.
You don't have to keep things just because, there has to be a reason and you have to be OK with that reason.
Reduce Stress And Chaos In Your Home
There is nothing more stressful than looking for items in your home when your home is full of stuff.
It makes it impossible to find things and this can result in paying more to replace the items that you can't find.
When you can't find something it causes stress too, you end up pulling the different areas out in your home where potentially the item could be and leave a trail of destruction in your wake.
This causes stress and anxiety and it can even lead to arguments and unpleasant words being spoken, by other family members.
This is the perfect time to purge your home and get the clutter out and reduce all the stress and anxiety too.
Make Your Living Space More Visually Appealing
We live in a time where how your home looks is important. The visual elements of our homes are so important now with sharing images on social media.
Purging our homes so they look good is important, we want our homes to look clean and immaculate in these pictures, so having less stuff is important.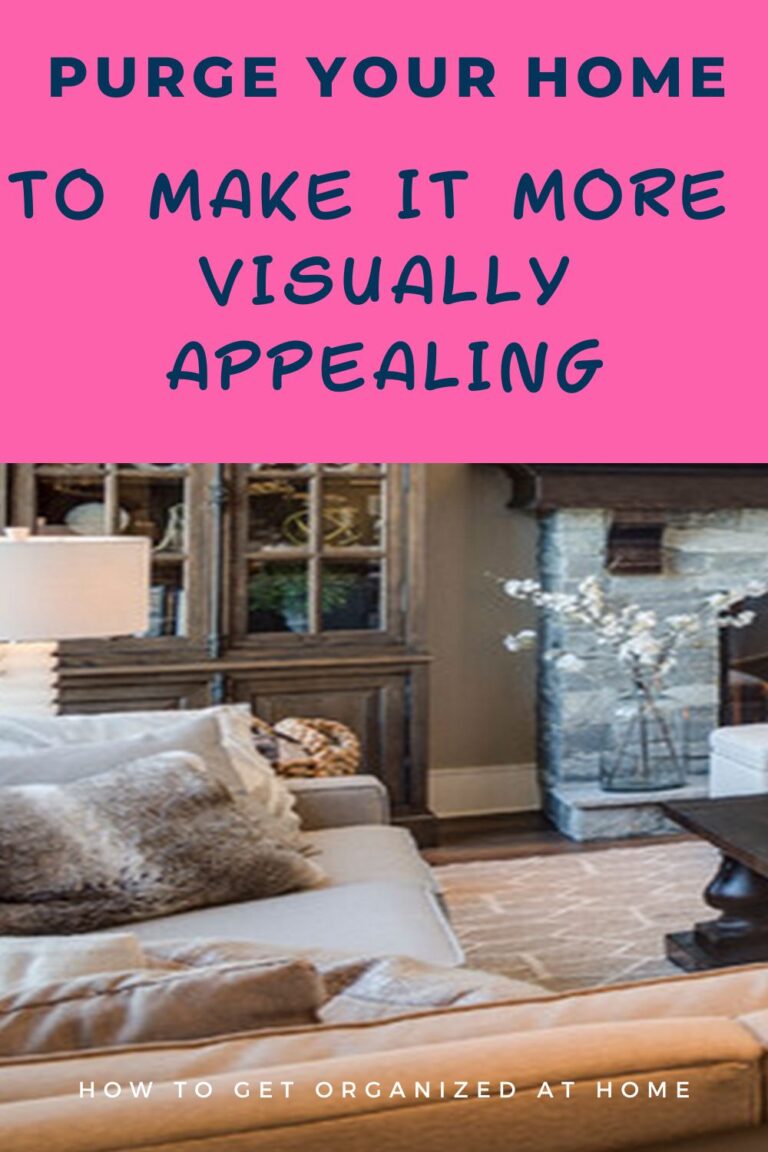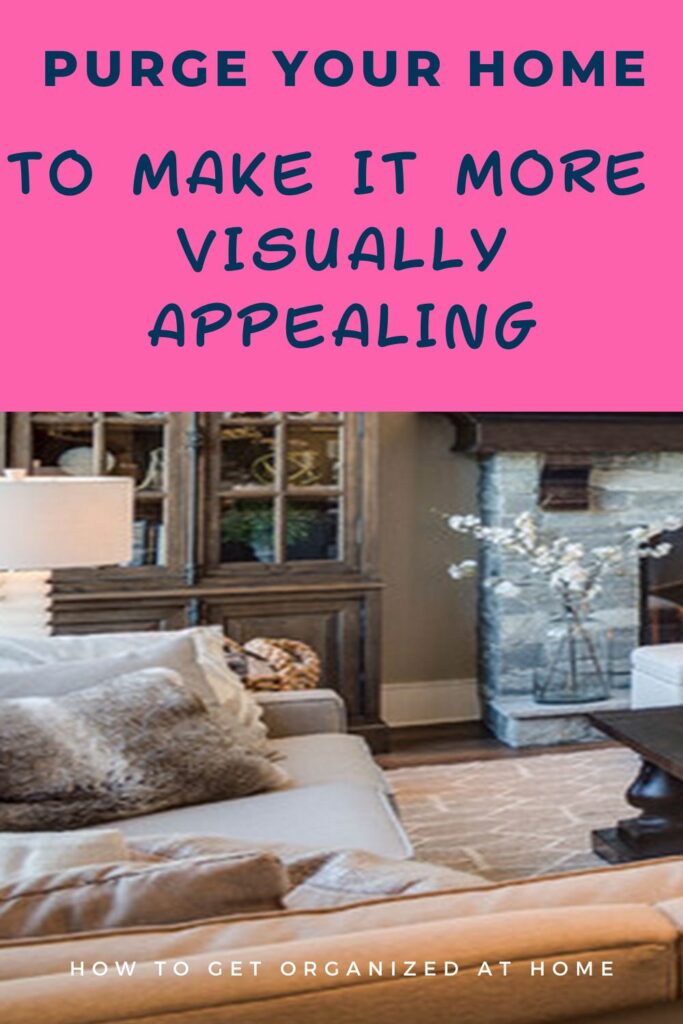 We don't want to make our homes feel cramped and small so by purging we are making our homes more visually appealing to those people who look at those images on social media.
More Resources To Help You Purge Your Home