Where To Start Decluttering: 3-Day Free Kickstart To Your Decluttering
Are you fed up with your home? Do you feel that you have too much stuff and it feels like it needs some room to breathe? Don't worry I will show you where to start decluttering your home.
Sometimes you need more than just an article to work from, you need more support and help to understand the process and the first step you need to take.
Often, a professional organizer isn't in the budget and this means you have to do the work yourself.
You want that home that looks amazing and you want that transformation to actually start.
Not only will this 3-day challenge kickstart your decluttering process it will also give you ideas to declutter your home after the challenge is completed.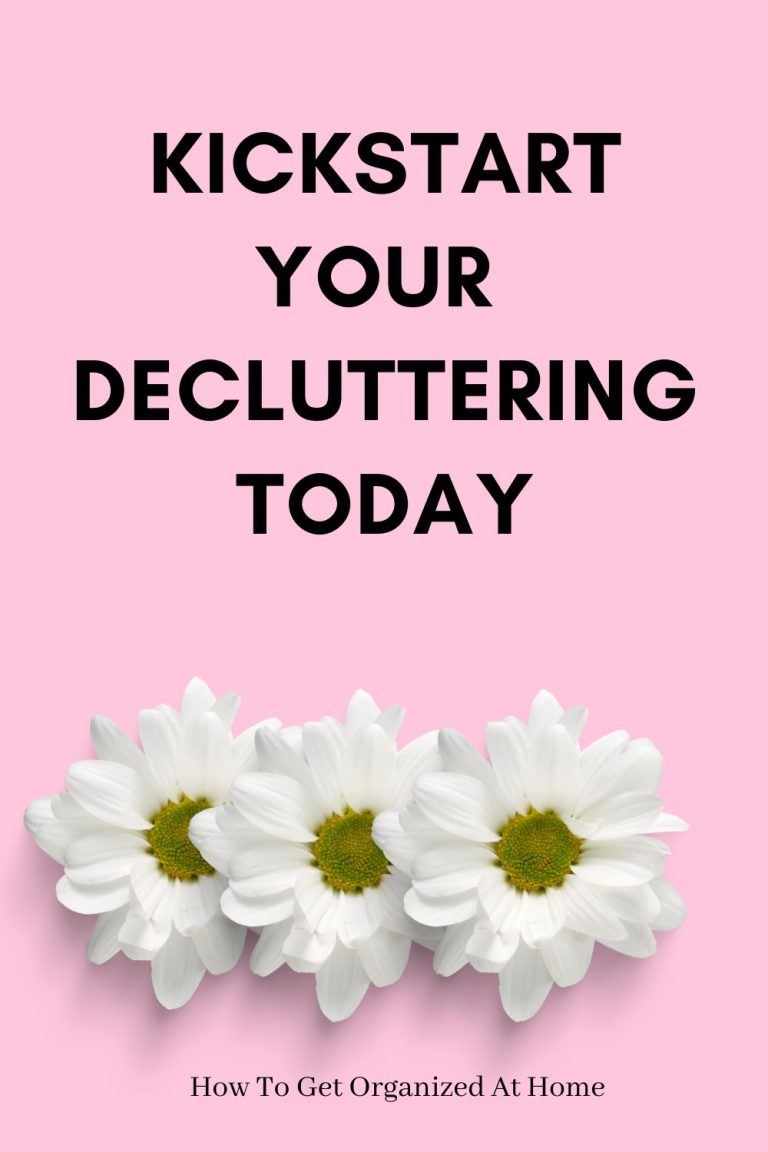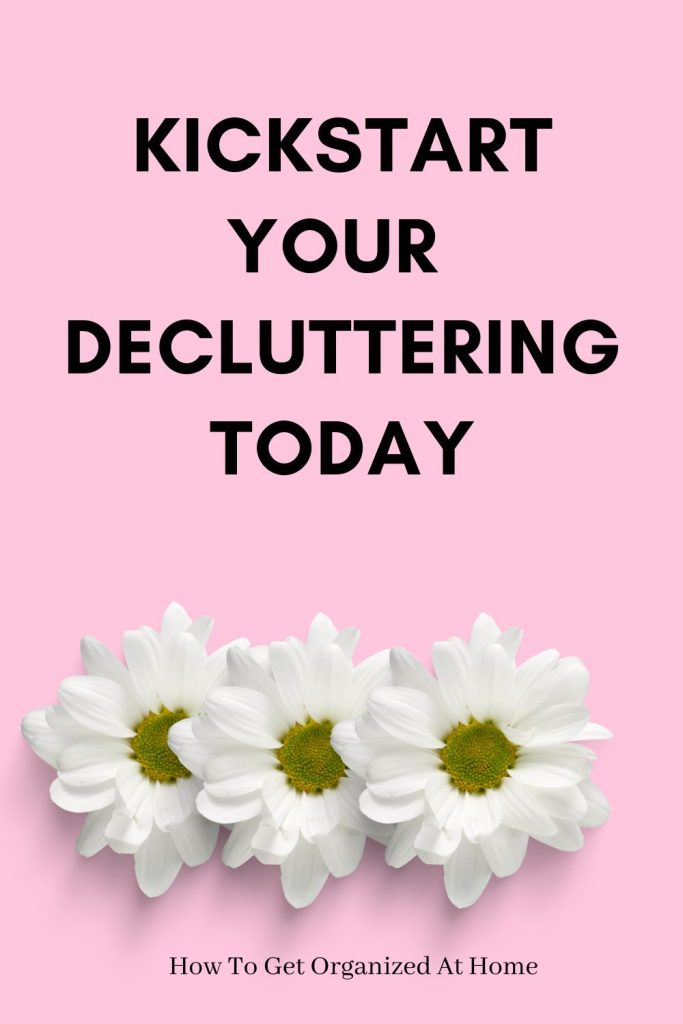 So, don't just stop once those three days are done, it's time to continue on with the work to totally transform your home from cluttered to organized bliss.
Decluttering Tips That Confuse You
Are you fed up with people sharing their decluttering tips and it means nothing to you? You don't know the best place to start decluttering your home or even if it's the right place. You worry about getting the process wrong.
You hear so much conflicting advice that you worry about which advice to follow. Also, what happens if you follow the wrong advice?
The trouble is you don't know where your starting point is and that's the biggest problem. You are looking everywhere for the right advice and you end up with a whole lot of information and you don't know which one to follow.
Decluttering Your Home
When it comes to decluttering your home there are some simple tips that I use that keep me focused and ready for the tasks ahead.
Take 1 step at a time

Have a plan to deal with the clutter you need to get rid off

Don't just give your clutter to family members

Take your time, you aren't going to do the entire home in one day

Don't pull everything out in one go and create a bigger mess
You want to make sure that you understand what your goal is for decluttering your home. If you haven't got the good habits in place you might not continue to be successful in your goal.
You will have wasted the amount of time you put to work, decluttering is an ongoing process and you need to ensure that you have the next step you need to take in place.
This will mean that you can move forward and declutter your whole house.
Simple Tips To Tackle Your Decluttering
When it comes to decluttering your home you need to take it one room at a time. This will not only give you the motivation to keep going but you will see results faster.
A decluttering session mustn't be too long as you might get bored and not want to put anything away. It can easily look worse than when you started and you don't want that.
A useful decluttering tip is not to tackle more than one drawer or a handful of paper clutter at a time.
Decluttering is overwhelming, and emotionally draining, especially if you are going through sentimental items in your home or the home of your loved ones.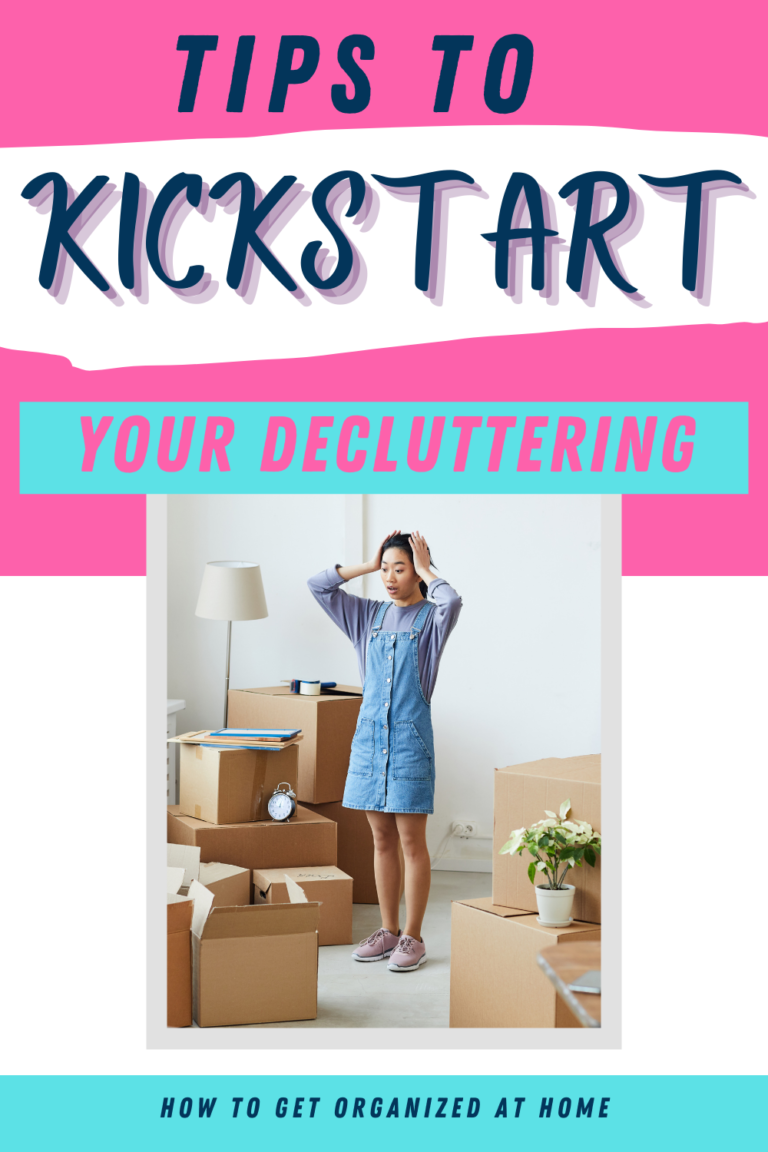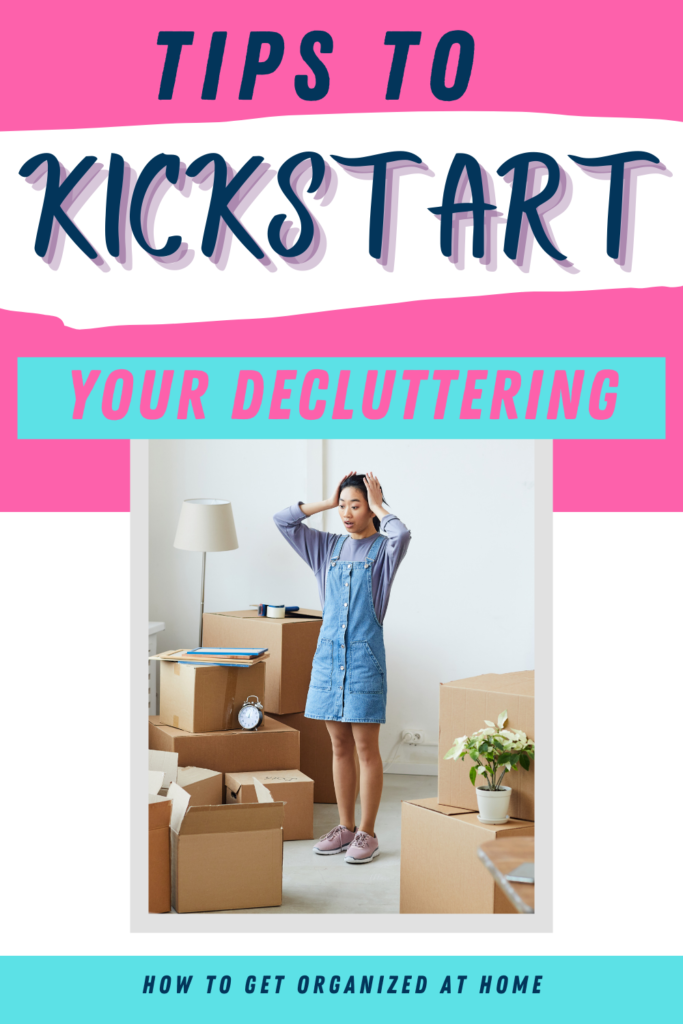 I know that Marie Kondo suggests ensuring that you love each item, but sometimes that's not a practical approach to decluttering, you really wouldn't keep some essential items.
You will have multiple areas in your home that you will need to tackle, remember to choose a small area first, this will help you feel good when it's complete.
Create Your Own Decluttering Plan
What you need to do when starting a decluttering project is to create a plan, you will need to make sure you have the decluttering supplies that you need. Having a decluttering checklist is also a great idea.
Remember this is real life and you won't have endless hours to spend on this one task, you need to consider the best time for you to start and ensure that you have discussed the process with other family members.
Decluttering is not an organizing project, these are two very different tasks.
Remember you have to take that first step, it doesn't have to be massive, but taking that small step is going to help you find that clutter-free space in your home.
Clutter can become a source of stress in a family and by removing it you make it easier to live together as a family.
What I'm Offering You
How would you love to join me for a 3-day challenge where we go over the basics of decluttering?
I will show you how to plan out your decluttering sessions, I will walk you through the process that I use to declutter any area in my home using the decluttering method that I have created and used.
It's just three days and in those days you will learn the best way to set up a small project in the room of your choice where you will tackle the first of many decluttering sessions. You will learn how to get rid of stuff that you don't want or need.
But don't worry about how to start, I will walk you through the process step by step.
I've even included some printables to help you follow the roadmap that I set out so you can be on the way to a clutter-free home.
I want you to have control of your home, a place where you love to spend time in where you are proud of what you have achieved in life. Often, a decluttered home is a more peaceful home because you know where everything belongs.
But you do have to put in the work, just following the process and not taking action isn't going to get rid of the clutter. This is something that you might need to think about on a daily basis so the clutter doesn't come back.
Other Articles On The Process Of Decluttering
If you are looking for help and advice to remove the clutter from your home, the simplest solution is to sign up for the declutter challenge which is free to join and is just 3 days long.