15 Things You Can Dispose Of
In our homes, we all have things we just don't use or even need, that we could quite easily just dispose of, instead of filling up valuable space. Seeing things you can dispose of, isn't always easy.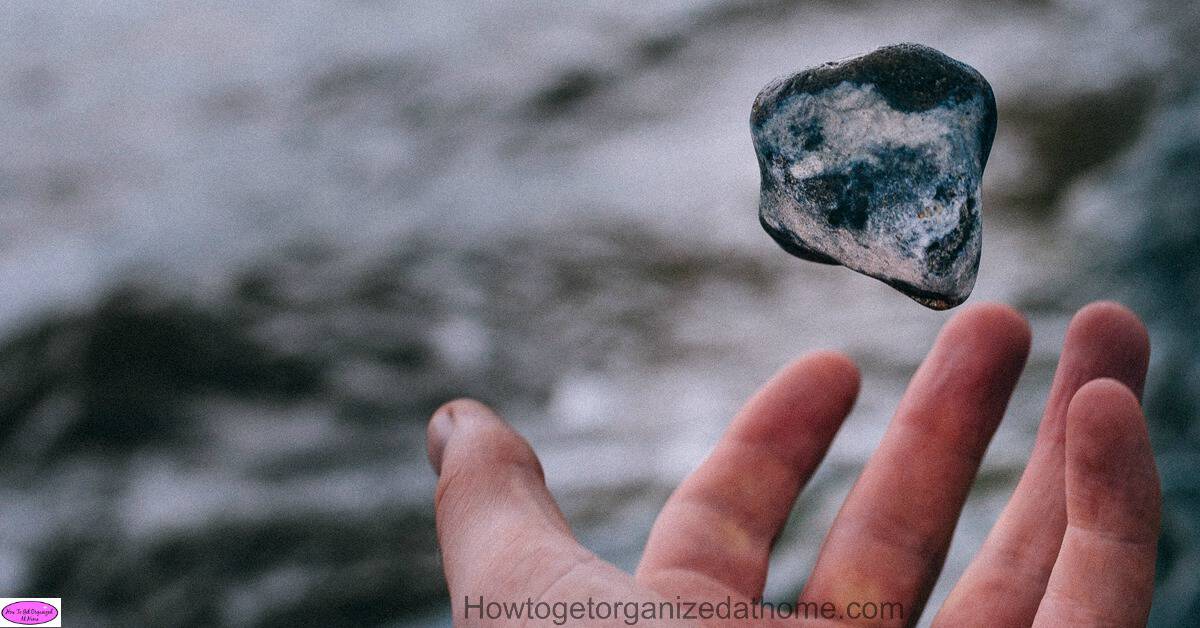 Affiliate links support How To Get Organized At Home
You can become blind to the items, so used to them being there!
As you go through your home and you see these items that become a part of your home, it does get difficult to let them go, you might become used to them sitting there and even miss the clutter that they cause.
Having less is good, for a start there is less to clean and less to organize too!
Things You Can Dispose Of
Have you thought of things that you can get rid of or do you struggle to even come up with some ideas as to what you might have that you could even consider disposing of? Seeing the things you can dispose of is eye-opening too!
Multiples: if you have more than one of any item and you don't use more than one at a time, why have multiples? Reduce the number of items you have by reducing the unnecessary items filling up your home.
Bins: reduce the number of bins that you have in your home, the more you have the more you have to remember to empty. Sometimes a bin can sit there with rubbish in it but because you have too many bins it gets forgotten.
Broken items: are not necessary, they clutter up our homes and no matter how many times you think you will get round to repairing the item, let's be honest, it isn't going to happen and getting rid of the item is the best solution.
Unloved: do you have things in your home that you just don't like or love? Why have these things cluttering up your home? You should only have things that you like in your home.
Unused: items that have never been used, we all have these items, things that you intended to do something with but something happened and they just sit there; dispose of these items unless you are actually going to use the item. Put a time limit on the item, if you haven't used it in 6 months chances are you won't ever get round to it!
Stored Items: you know those items that you have put away, stored somewhere, well they need to go, if you aren't using them and you don't need them then the only place for them is out of your home!
Discarded items: when you change your bag, what do you do with your old one, there are only so many bags you need. If it doesn't fit in a storage area or it's damaged in any way, get rid of it! I have a couple of purses that need to go!
Gifts: we all have those gifts, the ones that you just don't like, don't be scared to let them go. It is better to pass on these gifts than holding on to something that is causing clutter, stress, and more work when it comes to cleaning; let the item go. Try and encourage people to buy non-clutter gifts, these are more beneficial for you and better for your home too!
Clutter piles: we all have that pile of clutter, something that you need to sort out, it's often mail, sorting it as it arrives is the most important thing you can do.
Unusable prints: we all have those pictures that are just not right, yet we still keep the prints, it is OK to throw these out, who needs photos that just haven't developed properly!
Digital clutter: is all around us, even in digital form, getting rid of the electronic clutter is just as important. If you have thousands of emails in your inbox, chances are that you will never find anything you need, it might be better to just delete.
Bedding: I went through this just this week, how many sheets and pillow cases do you need? I have opted for one on the bed and a spare that is it, no more! 4 bags of sheets, pillowcases, and duvet covers went to the charity recycling container!
Books: I know that books are special and that we need to look after them, but you do need to look at them and decide if you need to keep all of them! I have thinned my book collection down if I had read them and I knew I wouldn't be re-reading them I have let them go! I think my whole house felt the release of this burden!
Old clothes: I keep things with the thought that I will fit into them again! I am making decisions about these clothes and only keeping the ones I like, I am not going to mention how many bags of clothes have gone to the charity shop this week!
Magazines and paper: these can fill up our homes quicker than you realize, I just got rid of some from 2003! I couldn't believe it was sitting on a shelf all this time!
Thinking Of The Things You Can Dispose Of
I do think about the money I have spent on items and this makes me more determined to make sure they don't just end up in landfill sites. I want to make sure that the items I dispose of get done in a manner that is beneficial to the environment.
Having systems in place to help you tackle the clutter is important, it allows you to act before something becomes too difficult to tackle.
What are your top tips for things you can dispose of?
Therefore, if you are thinking about what you can dispose of, it isn't as difficult as you might imagine. It can make you think more deeply about the things that you buy and if it is something you need or if it is an impulse purchase. The less you take home the less you have to deal with when it comes to decluttering your home!
Looking for more articles on organizing? Check out this amazing page, here you will find articles like, 6 easy steps to a more organized and clean fridge and loads more!