The Best Guide To Scary Halloween Food Ideas
Halloween is about scary things and gross-looking items; it is the only time that scaring children is something fun to do!
However you feel about Halloween and trick or treating, there are ways to have fun and make memories with your family and that is with the food that you eat.
Food that you make to look like something gross is acceptable at this time of the year and it is a great activity that you can get the whole family involved with and have lots of good family fun, but don't worry I have some fantastic Halloween food ideas for you. How to get organized for Halloween doesn't have to be scary.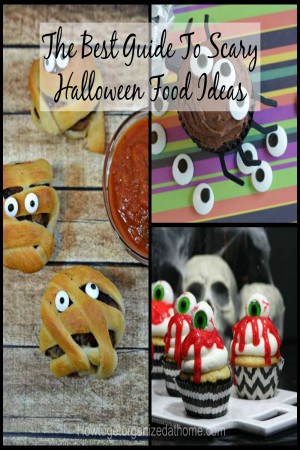 Scary Halloween Food Ideas
Therefore, if you are looking to have some fun and to make some Halloween memories you don't have to just dress up and go trick or treating, you can make some food that encourages the idea of something different. Halloween food is just that, it pushes the boundaries of normal edible food, but it is fun and you are making memories with your family and friends and that is the most important part of any family activity.