Organizing The New Items In Your Home
Are you still trying to find homes for those items you and your family got at Christmas? Are there still piles of new stuff lying around because you just don't know where to put it? Organizing new items is daunting and sometimes frustrating too. However, it is important that you don't rush out to buy new storage solutions for all these new items, try thinking about purging some items, which you have that you no longer, need, or use.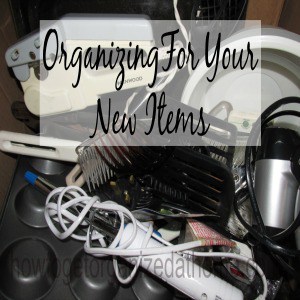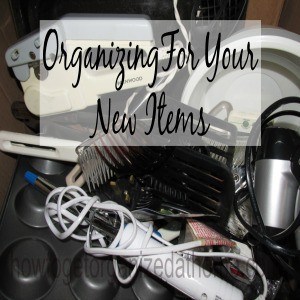 Organizing For Something New
If you have a purpose in mind like putting away something new, it is difficult to look at the items you already have and to make decisions about which ones you can do without. If you have to make this choice before purchasing, sometimes this is easier but when you have the new item in your hand and the old items too, it is often difficult to separate your emotions with either item.
If you have a rule that for something new to come into your home you have to get rid of something old, this is a great way to sell items or to gift them to your local favourite charity.
This will work with children's toys, clothes and ornaments too, if you have something new it is time to get rid of something old. If you repurpose these older items you will have homes for the new items.
It is important that you don't just leave the old item that you intend to sell or donate, ensure it moves quickly out of your home. Give a maximum of a month if you are selling and just a week if you are donating to charity.
Giving Practical Gifts
When you think about gift buying ensure that you are thinking of the person you are gifting to. Do they want an item that will mean more work for them, will they have to clean it or are you thinking of practical items that the person will use and enjoy?
My grandma gave her grandchildren gold watches on their 18th birthday and whilst this was a kind gesture; how many of these just sit in a jewellery box for years never seeing the light of day? For this reason, I think it is a shame a gift will never be enjoyed or loved.
A practical gift, which can be used and loved, is more important than one that sits uncared for and never really appreciated. While many people shy away from giving money as gifts, but in the short-term sometimes these are the gifts that are most appreciated, no clutter to find a home for and the ability to buy the things you want and need makes the gifts more special.
Reducing the items to make more space
Even if you haven't presents still sitting there waiting for their home, think about the items you do have, the possessions that you no-longer treasure or need. Is it possible to find them a new home? There are loads of selling sites on the internet that you can use or you can gift them to a local charity.
Therefore, if you are sitting with a pile of presents still looking for a new home or contemplating reducing the items you own, now is as good as time as any to start the process and start looking for items to sell or gift to a charity shop.