Is Perfect Organization Possible
Wouldn't it be great if you could wave a magic wand and your home was perfectly clean and organized? However, life isn't like that and looking for perfection in your home organization and family life might never happen, but that is fine. The hardest part to learn is to accept that it is not always possible to go for perfection and honestly do you have the time? What with the commitments, which you have from working, family life and everything else you need to do, knowing when something is good enough is important.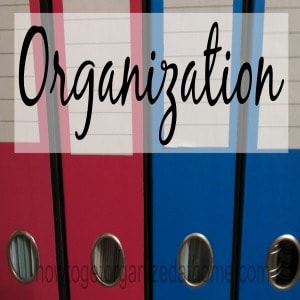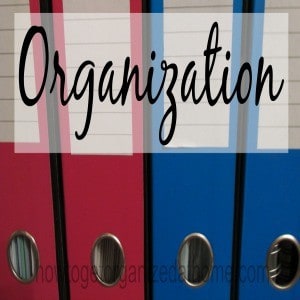 I struggled for years with the concept that if you can't do the job properly then don't do it at all, which meant that I cleaned the house obsessively and constantly. I would vacuum at least 3 – 4 times a day, not just the rooms that had the tiniest piece of fluff but also the whole house. There was never a speck of dust in the house, the only thing I was achieving was becoming obsessed with perfection. I felt because I was a stay at home mum, I needed to have the perfect house with children and pets running around.
Letting Go Of The Concept Of Perfect Organization
It is important to have some sense of organization in your home, to help you ensure that you are not late for an appointment and to keep your house clean and tidy. However, it is important that you create harmony, not just for your family but for your sanity too.
Don't strive for the impossible, because I know that it will get you down, it is not possible to live in the perfect home. Striving for perfection can become overwhelming and you can find that if you don't have time to do the task perfectly, it doesn't get completed at all. You can quickly find yourself in a downward spiral of emotions.
Letting go of the need for perfection is not easy, but getting some jobs completed to a lower standard isn't as bad as you might think or feel, after all you can go back when you have more time and adjust to meet your needs.
Routines And Schedules
Have your routines and schedules in place so you can keep on top of those tasks, can help for wanting perfection but by breaking the task into time manageable chunks, it might be an easier solution for you.
Don't allow the need for perfection around your home affect the way you teach family members ways in which they can help. Looking for perfection is an impossible task; it becomes overwhelming and can seriously affect your mental state of rational judgement and accepting help. It has played a significant part in my health and well-being. If it is not perfect why try at all, but letting go of the perfection has helped me take control, something I thought I had lost.
Being Stifled By Perfection
Dealing with the nagging desire to have perfection in every aspect of your life is not good for you or your health.
Don't let perfection overwhelm you
Don't just avoid doing a task because it won't be perfect
Don't comment negatively or redo something if someone else does something for you
Accept help when it's offered
Be thankful they help
Therefore, while it is difficult to acknowledge others helping or not doing a task unless it is perfect is not going to help you stay focused and organized. It can work against you long-term. Breaking down tasks and encouraging others in your family to help is important; it teaches them respect and it can help you by reducing the time you spend keeping your home clean and tidy, giving you more time to enjoy life too.