12 Simple Swaps To A More Eco-Friendly Kitchen
Moving towards a sustainable kitchen might be overwhelming with so many food products in packaging, but fear not, there are many sustainable ways to make it happen. The two main factors towards a sustainable kitchen are- recycle and reuse.
For that, you might need some kitchen swaps. You might not always control what's available in the store, but I've made this comprehensive list of kitchen swaps for you to make your ideal kitchen right away!
This guest post is brought to you by Jared McMillen from Theecofriend.net
Three Primary Efforts for a Sustainable Kitchen
Stop Singe Use

Ditch the Chemicals

Just do it
How Eco-Friendly is your kitchen? Let's see what we can change!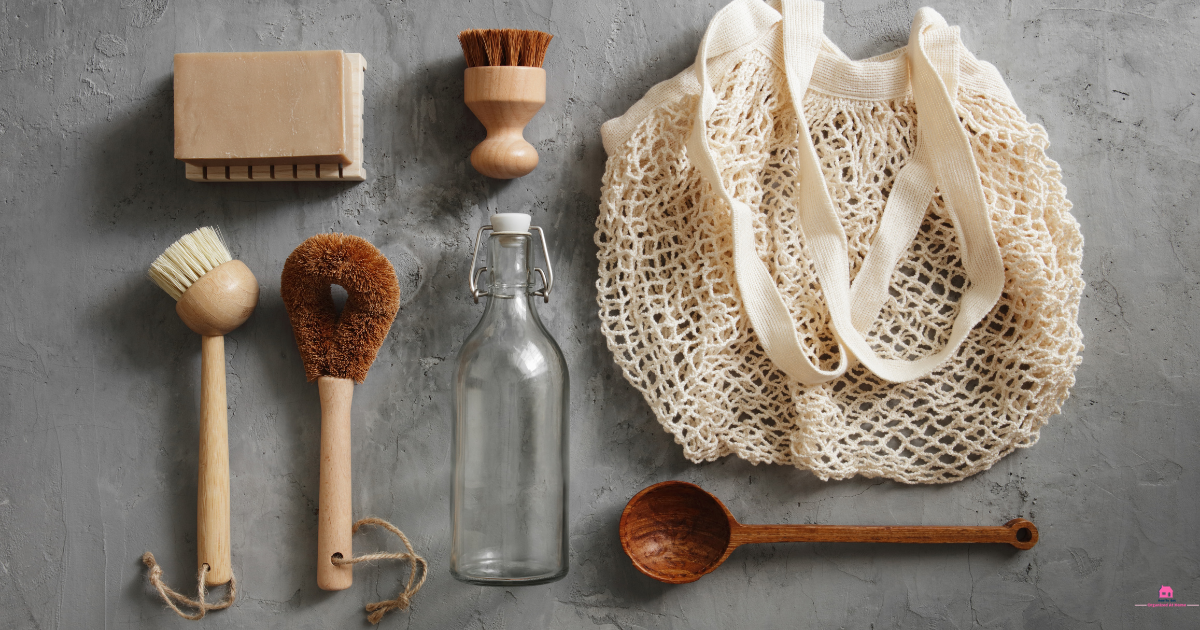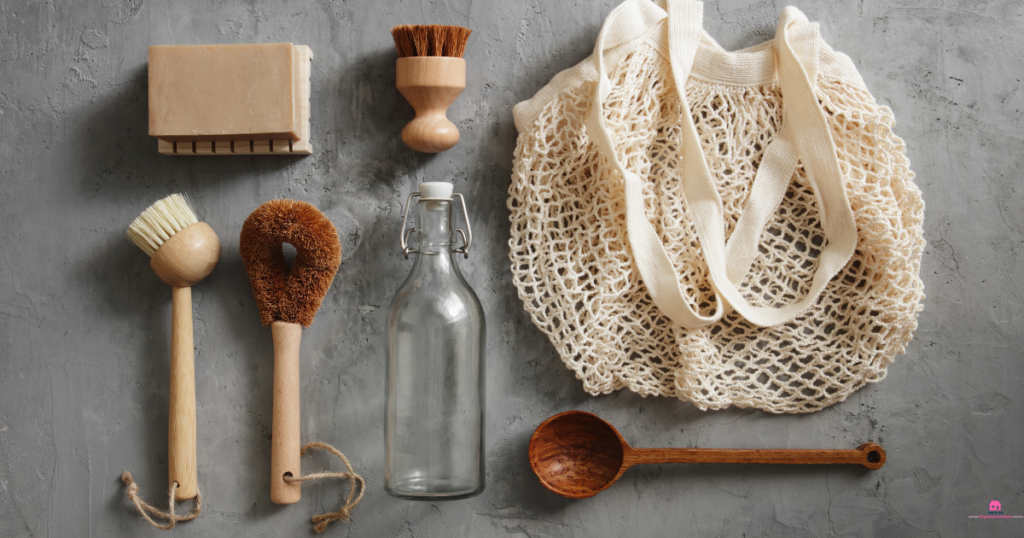 1)
Cloth Rags
Replace paper towels
Paper towels might be a convenient option, but they are costly for the environment and our wallets. To illustrate: a family of four would be spending $650 – $1,000 on paper towels over five years!
Affiliate links are included for your convenience. (Which means if you make a purchase after clicking a link I will earn a small commission which won't cost you a penny more!) Click here to read my full disclosure and privacy policy.
The rate of deforestation has risen to meet the demand for timber for making paper towels. According to this source, there are 3000 tons of paper waste in the US and 17 trees are cut down every day to make paper towels.
To make this swap, use your existing towels and rag first, don't just throw them away. After you're done using them, then look for organic hemp towels and organic cotton towels.
2) Reusable Napkins
Replace paper napkins
As I've mentioned in the beginning, you must give up single-use products to have a sustainable kitchen. Give up paper napkins for the sake of our forests and wallets.
Reusable napkins have zero waste for the kitchen and home and it saves a lot of budget as you don't need to buy package after package of single-use paper towels.
For the sake of the environment, consider using linen, hemp, cotton or other organic napkins for your kitchen and home. If you want a better napkin, you can make one for yourself at home.
If you're out of paper towels already, look for organic cotton napkins. This will save your wallet and nature from deforestation.
3)
Reusable Silicone Bags
Replace plastic bags
Almost in every household, we use plastic bags to prepare lunch, store food, freeze, and leftovers, but plastic materials contain BPA and are not biodegradable. Swap to Stasher Platinum Silicone bags. These would be a perfect alternative to plastic to reduce waste.
It is not always safe to microwave foods inside plastic baggies as they contain BPA, BPS, phthalates, etc. But the silicone bags have no such chemicals and they are safe to bake, microwave, freeze and boil up to 400 degrees Fahrenheit.
4)
Dish Detergent
Replace conventional dish detergents
Dish detergents often have harmful ingredients that might clean your dishes, but they significantly mark the environment. Fortunately, natural dish detergents clean even better and they do not contain harmful ingredients to harm the environment.
Dropp's natural dish detergent pods are the solution for getting your dishes clean without all kinds of plastic packaging and harmful ingredient lists. Instead, they contain all-natural and safe ingredients.
You need to simply put the pod in the dishwasher slot as you'd do for any other detergent and after you run your dishwasher, your dishes are clean and the pod has disappeared. So don't hesitate if you use powder detergent and want to swap to detergent pods; it is as simple as any other detergent.
5)
Dish-washing Soap Bar
Replace dishwashing soap in plastic bottles
If you're scrubbing with an eco brush (biodegradable wooden brush), you might also use low-waste dishwashing soap.
Try the EcoRoot's dishwashing block. This soap is all vegan, palm-free, oil-free and fully biodegradable. Therefore it does not leave a mark on the environment after it is used.
6)
Glass Jars
Replace single use storage
Glass jars are one of the exemplary ways to avoid single-use in the kitchen. It reduces waste, costs less and gives an aesthetic look to the kitchen. In addition, you can use it as many times as you need just by cleaning it with natural detergents.
Avoid using plastic containers or other single-use materials for storage.
7)
Durable Reusable Containers
Replace single use bags
Food containers are a great way to preserve leftovers and store them for later. About 40 million tons of food waste are done each year only in the US. Having a durable, reusable container like steel or glass will help you store food and you don't need frequent replacement if it's durable enough for use.
8)
Fabric Bags
To replace single use bags
Cloth reusable bags are sustainable for the kitchen; you can also use them to get groceries to eliminate single-use bags. In addition, unlike plastic bags, you can use your reusable cloth bags as many times as you need. This saves a lot of budgets.
9)
Sustainable Water Filter
To replace plastic water bottles
Plastic bottles, when thrown away, pollute the soil and waterways. Therefore my personal preference is Soma's water filter. Instead of drinking directly from the tap water, you can use this water filter to filtrate chlorine, mercury, zinc, cadmium, and copper.
This works as a jar and a filter at once!
10)
Reusable Beeswax Wrap
To eliminate single use plastic wrap
Swap the conventional thin plastic wrap with Beeswax wrap that can be used over and over again. It is made from organic cotton and sustainably harvested beeswax.
Eco-conscious people use Beeswax wrap to cover their homemade baked goods, leftovers in bowls without lids, tin foils, etc. Instead of using plastic wrapping, switch to organic wrapping for an eco-friendly kitchen.
Intresting video on the topic of beeswax wrap!
11)
Biodegradable Sponges
Give up plastic sponges
Do the colorful bright sponges attract you? Skip the bright colors and opt for undyed, biodegradable sponges. Unlike color plastic sponges, these sponges can compost when they touch the dust.
When your biodegradable sponge starts to get gross, you can use it for the toilets. When it starts falling apart after a long time of service, you can throw it for compost.
12)
Buy Bulk
Reduce packaging
Buying all the kitchen utensils at once is a great way to save money and reduce packaging waste. However, when buying packaged goods, opt for paper, glass, aluminum packaging over plastic.
Pin This: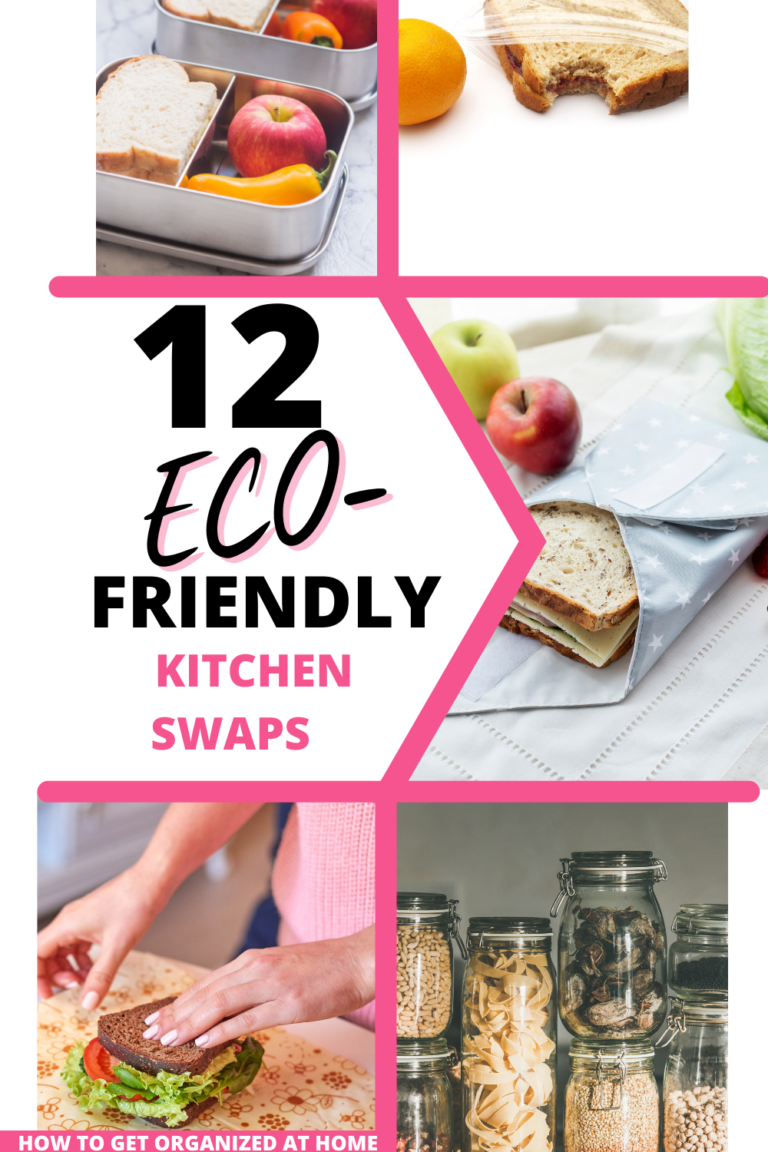 Bonus Tips
Grow indoor herbs in your kitchen.
Recycle the leftover materials in your kitchen which you're done using.
Opt for energy-efficient appliances.
Use durable pots and pans.
Filter and drink tap water.
Elevate your dinner table with cloth napkins after you're done using the paper towels.
Replace your parchment paper with baking mats.
Conclusion
Having a sustainable kitchen is not that hard after all. All you need is determination and a few easy swaps in your kitchen. We run the kitchen every day and there are many utensils and materials we use for your convenience, but they may not be kind to our environment. Therefore make a small change in your kitchen and swap to eco-friendly materials and utensils to save your wallet as well as nature!
Author bio:

Jared McMillen

Jared spent most of his working life in financial markets. He observed corporations making decisions for profit regardless of the impact on the environment. As these decisions were outside of Jared's control, he decided to make changes in his own life to help our planet.

Since then, he's been spreading the knowledge of how families and households can have a sustainable lifestyle and consume what's best for them.

Website: www.theecofriend.net/