If you are looking for easy wreaths to make this fall, then you are in luck. I have really fallen in love with the concept of wreaths, they just have this ability to make things look more seasonal without really trying!
What is amazing is the amount of different options you can try, the styles and how easy they are to make seems limitless! This one item has the power to give you that glow and feeling of the coming season.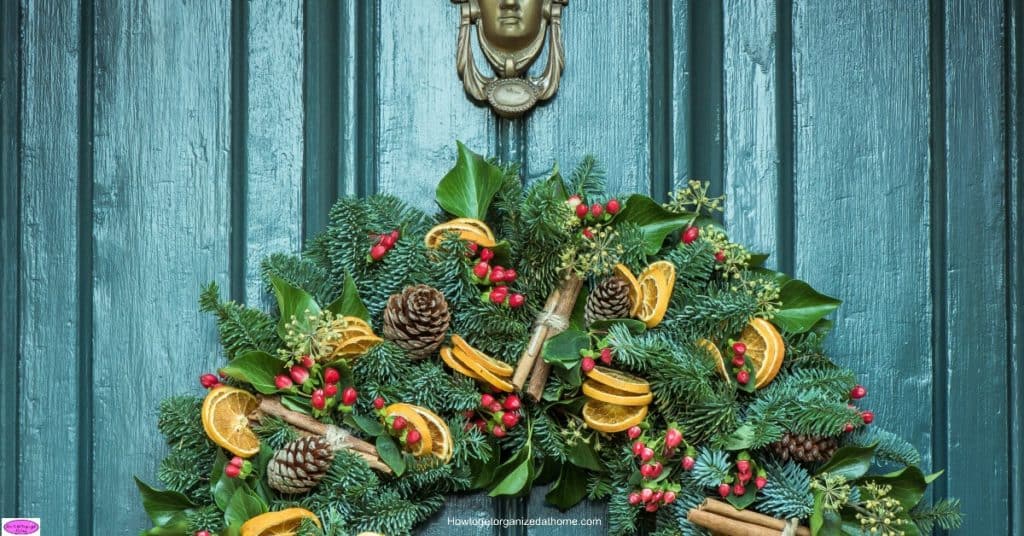 It magically ties together your seasonal theme no matter how sparsely you choose to add seasonal colour to your home.
Easy Wreaths To Make
I like a simple wreath, yet the versatility that they have to convey so many different messages, but mostly that of welcome! However, I need easy wreaths to make, I am not great at being crafty!
How to attach it to your door will depend on the door that you have, I have a UPVC door and I choose the wreaths with ribbons so that I can secure them on the inside.
I have thought this year I might use a command hook upside down on the inside and that way it is easily removable too!
Easy Halloween Wreaths To Make That Look Amazing
If you are looking for something different, chances are that you either have to buy something with a hefty price tag or you need to try making something yourself.
I worry about handmade wreaths failing miserably and the result looking like something I'm ashamed of, rather than hang on my front door!
But I want to inspire you and not hold your creative juices back, so I have looked for some awesome Halloween wreath decorations too!
Making A Wreath Is Too Hard
Don't despair, I haven't left out those people who just either don't have the time or the inclination to make their own wreath. I have included some links to Amazon that will allow you to enjoy the look of a wreath in your home without the need to actually make one! Affiliate links are for your convenience! 
Use the opportunity and the season to make your home look and feel great! A feeling of welcoming with a wreath on your front door is an amazing way to welcome your guests or just for you to lift your spirits and to give you something to feel good about.
What is your best tip for easy wreaths to make? Comment below!
Therefore, don't think that you have to spend lots of money or be crafty, just take the time to find something that will give you joy and happiness in your home.
If you are looking for more articles on fall decoration or Halloween ideas then check out: Halloween Accessories That Will Inspire You